Is Cliffrose Lodge at Zion National Park Good for Kids?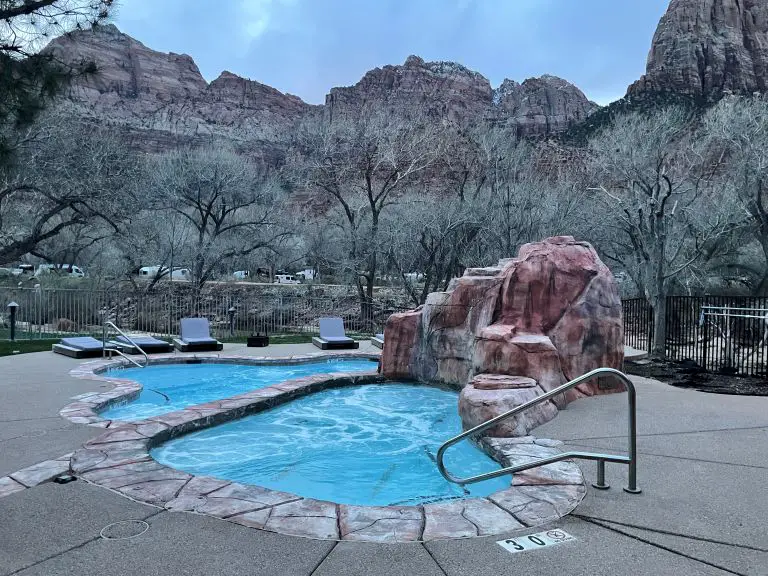 This small, boutique hotel has a great location, cute rooms, and a restaurant worth visiting. It is largely frequented by old people. Is Cliffrose Lodge at Zion National Park good for kids?
Is Cliffrose Lodge at Zion National Park Good for Kids?: Things to Consider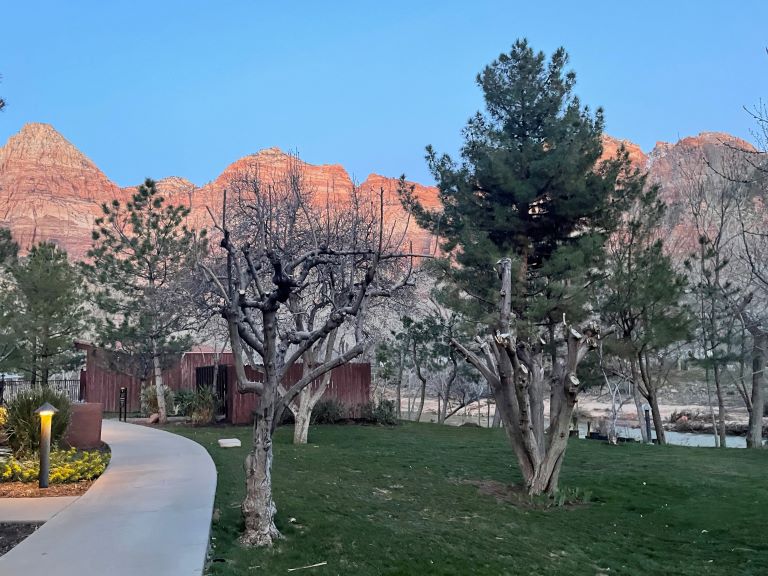 As an Amazon Associate, I earn from qualifying purchases.
DISCLOSURE: This post may contain affiliate links, meaning when you click the links and make a purchase, we receive a commission.
Is Cliffrose Lodge at Zion National Park Good for Kids?
1. The Location is Amazing
Where is Cliffrose Lodge? The hotel is located at 281 Zion Park Boulevard in Springdale, Utah. Zion Park Boulevard is a cute street with lots of restaurants and shops. You won't need to drive to entertain yourself.
The closest airport is in St. George, Utah (45 miles), and the nearest major airport, which is a haul, is Las Vegas (171 miles).
The best part of the location is that it is a very short walk (200 yards) to the Zion National Park entrance. This will save you more headaches than you fully appreciate. Why is that, you ask?
It is not uncommon to see waits to enter the park via vehicle exceed an hour. If you don't stay at Cliffrose (or somewhere else within walking distance), your options are to deal with that mess or park far away and ride a shuttle. Pass and pass. Stay close by.
Pro tip: There are plenty of places to eat near Cliffrose Lodge. Don't miss Oscar's Cafe (sweet potato fries with caramel dipping sauce) and Bumbleberry Bakery (the best fudge I have ever had, ever).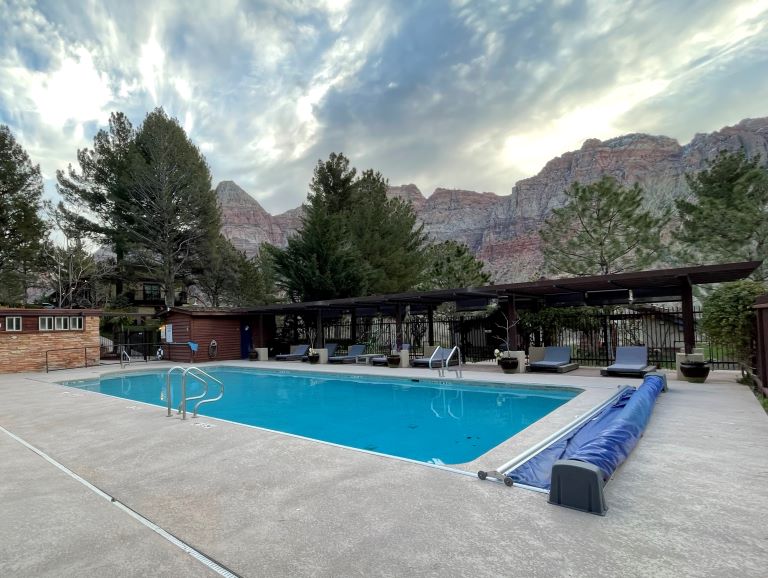 2. Both Valet and Self Parking Are Free
Zion Park Boulevard has a ton to offer, which means it has a lot of traffic. Add to that the traffic headed to Zion National Park. The fact that onsite parking located right next to the rooms is free at this hotel seems like a minor miracle, but it is. Valet parking is even free.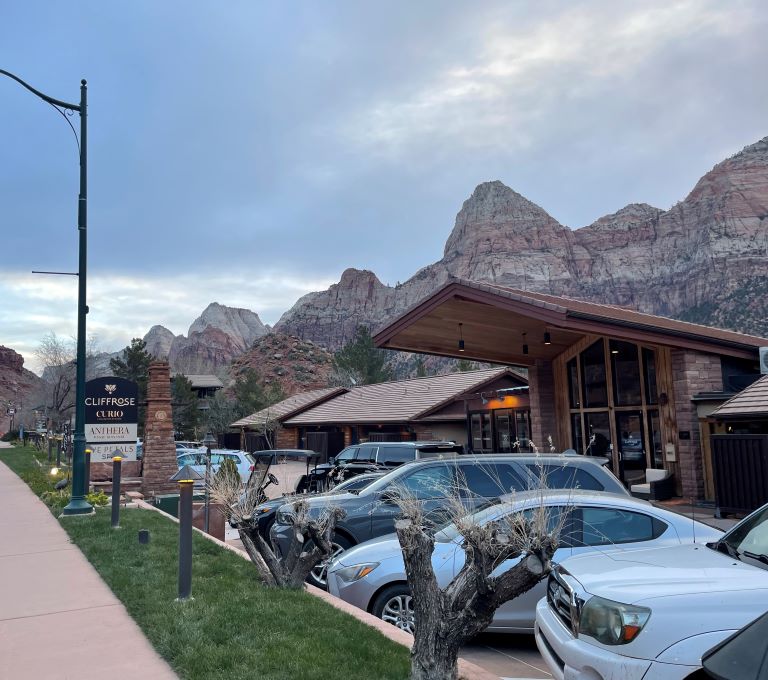 3. The Views Are Awesome
This hotel backs up to the canyons of Zion National Park. A small river with a sandy area separates the hotel property from the canyons. This means the view from your room, at least for rooms facing the rear of the property, will be of giant rocks and flowing water.
If your room doesn't have a canyon view, you can sit around one of the firepits in the evening to soak it up. The founder wanted the property to feel like a sanctuary, and it does.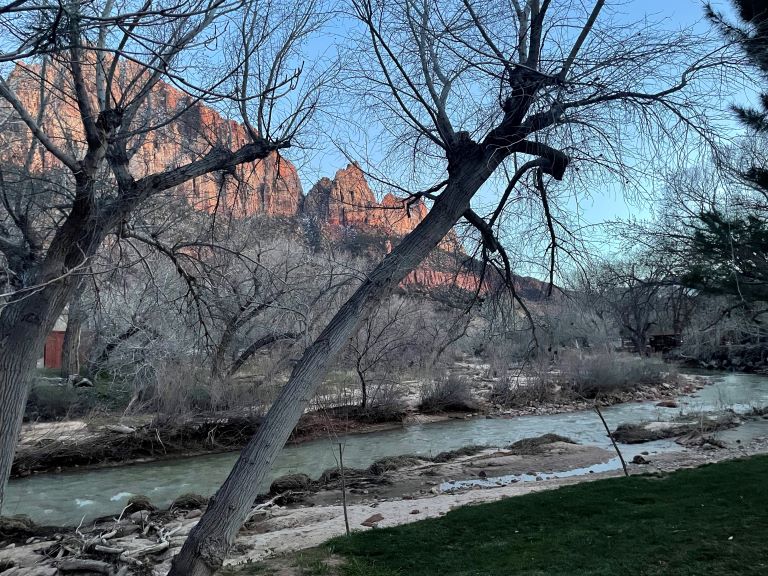 4. The Rooms Are Family-Friendly
This boutique hotel has 52 guest rooms. There are several room options from which to choose, from a studio to a suite. Even the smallest of rooms have sofabeds, so you can sleep more than two guests.
If you want to cook, the suites come with kitchens and barbecues.
Standard rooms start at 330 square feet. Suites start at 500 square feet and go up to as large as 1,250 square feet.
Every room has either a patio or a balcony. View options include the pool, garden, canyon, or riverside.
Pro tip: Download the Hilton Honors app for a digital room key.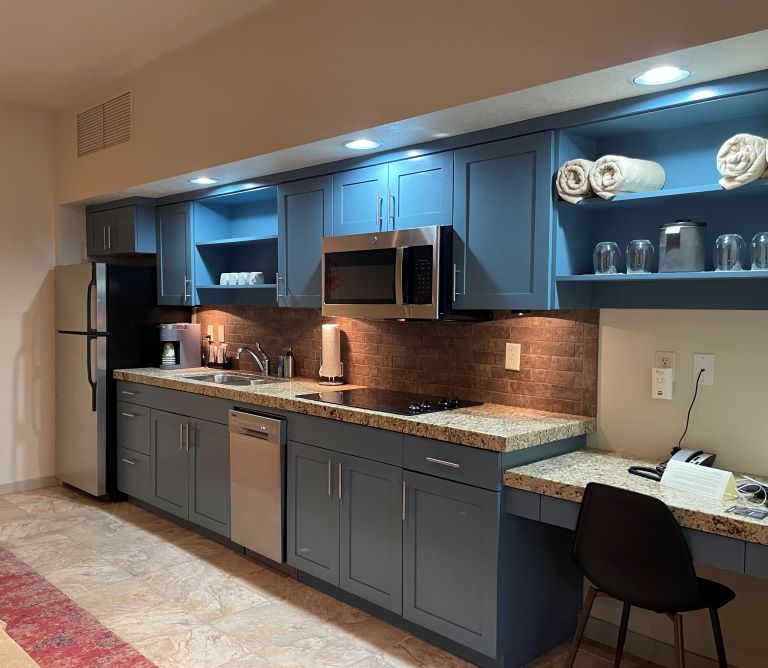 5. There is Daily Housekeeping
While most hotels seem to have cut daily housekeeping during COVID and never brought it back, this hotel did not. Daily housekeeping is included with your stay.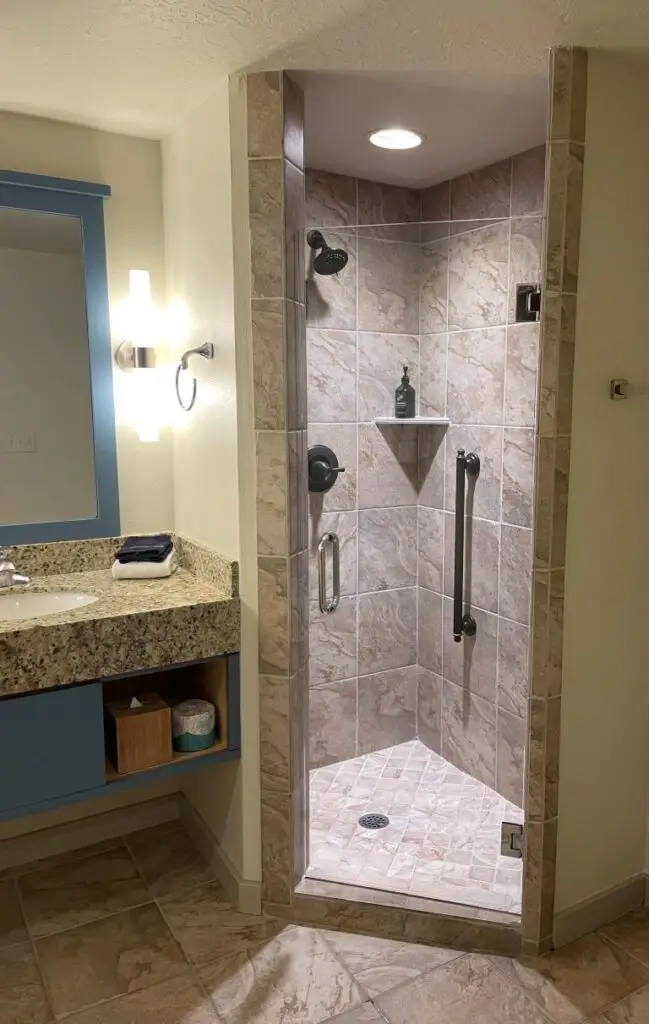 6. The Pools Are Not Crowded
There are two pool areas on the property. One contains a hot tub that feels like a grotto next to a small pool. The other has a larger pool in addition to a hot tub. Everything is heated.
The pools are surrounded by views of the canyon. The small size of the hotel combined with the elderly population makes for a peaceful, uncrowded pool experience.
Note: A portion of the larger pool is eight feet deep. Make sure your non-swimming little kids are in the correct half.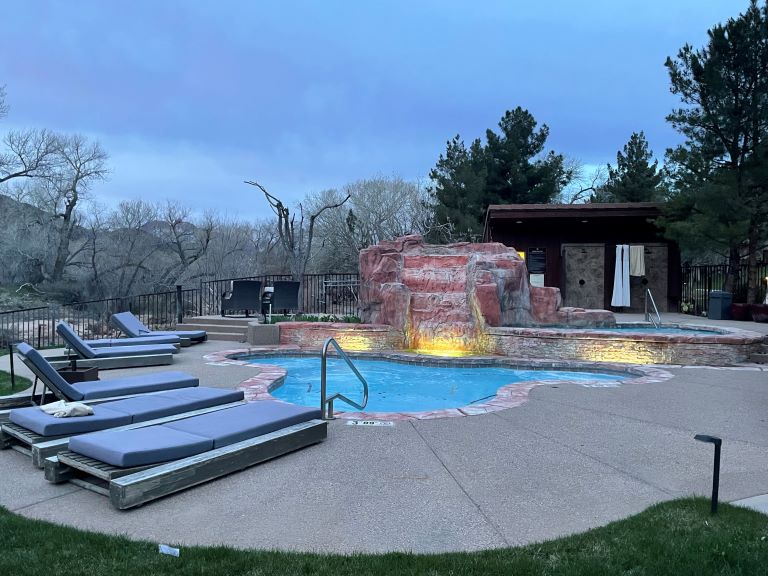 7. There Are Outdoor Play Areas
The lawn area has games, including bags, ultimate frisbee, and a giant Connect 4 set, a jungle gym, and a sandbox. There is enough to entertain kids for the evening.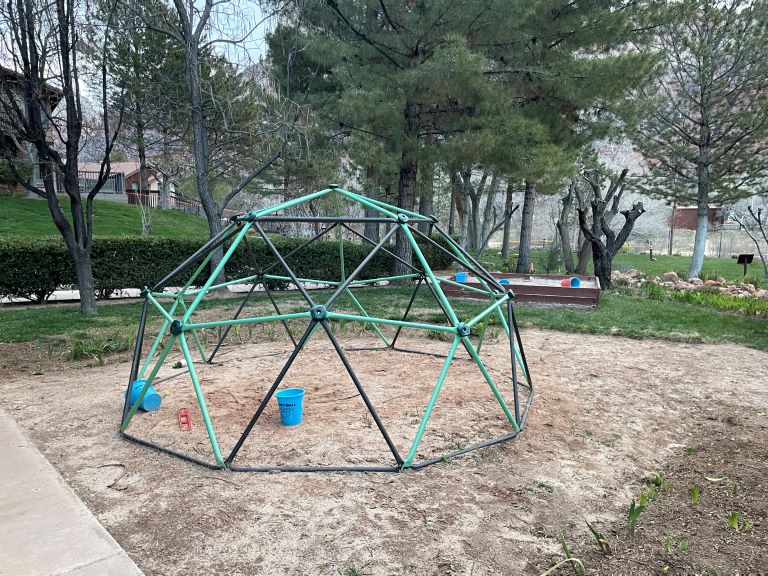 8. There is Free Bicycle Storage
If you're staying at Cliffrose, you're going to Zion National Park. There isn't any other good reason to be in the area. If you brought your bikes, the hotel will store them for free.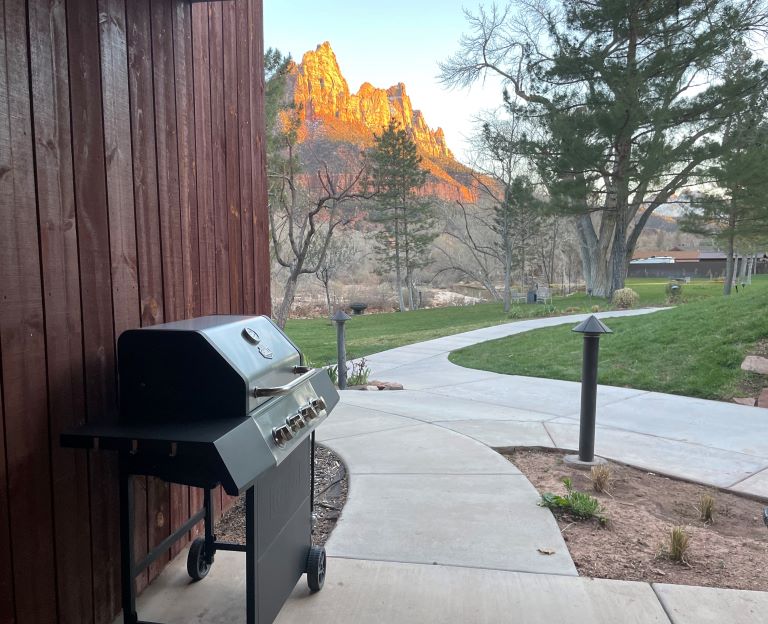 9. The Laundry Facility Has Free Machines
There is a laundry facility onsite. There are some paid high-efficiency machines, but there are also free machines and detergent to use.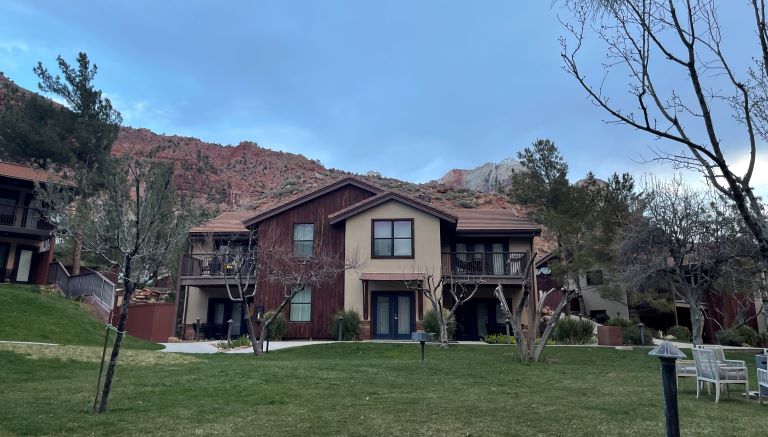 10. You Might See Deer
We came across mule deer grazing on the lawn on multiple occasions. Wearing collars. Really.
Zion National Park is tracking them. They're like unofficial pets and are very unconcerned with humans at this point. You can get close (but not touch).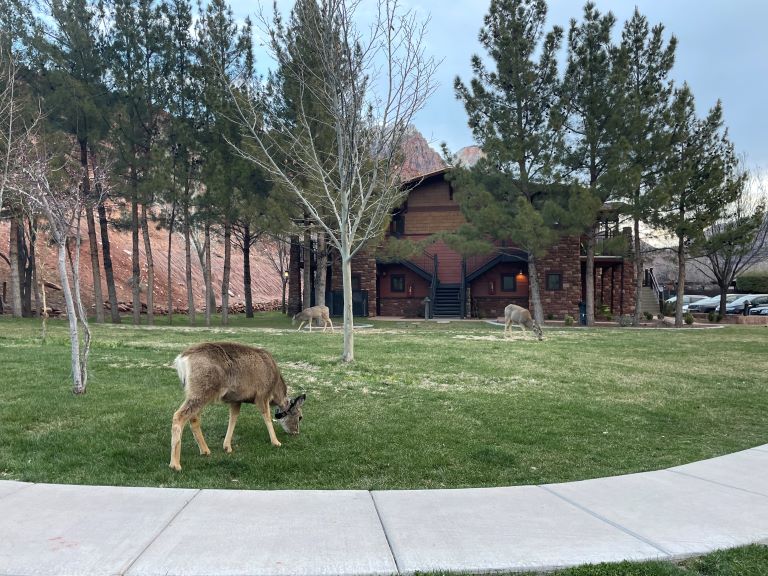 11. The On-Site Restaurant is Great
Anthera, the onsite restaurant, is so, so good. I don't say that lightly. The food is unique and high quality.
The gluten-free triple berry cheese blintzes were one of the best things I have tasted in a long time. The kids' menu options are also fun and come with a lot of food. The hazelnut strawberry banana crepe was a fan favorite. Two big thumbs up from everyone in the family. Don't miss this restaurant.
Pro tip: Zion National Park and the surrounding area lack lunch options. Quite a few restaurants are only open for dinner. Anthera offers a Hiker's menu that serves to-go meals in thermal lunch bags that you can order as early as 6:00 a.m.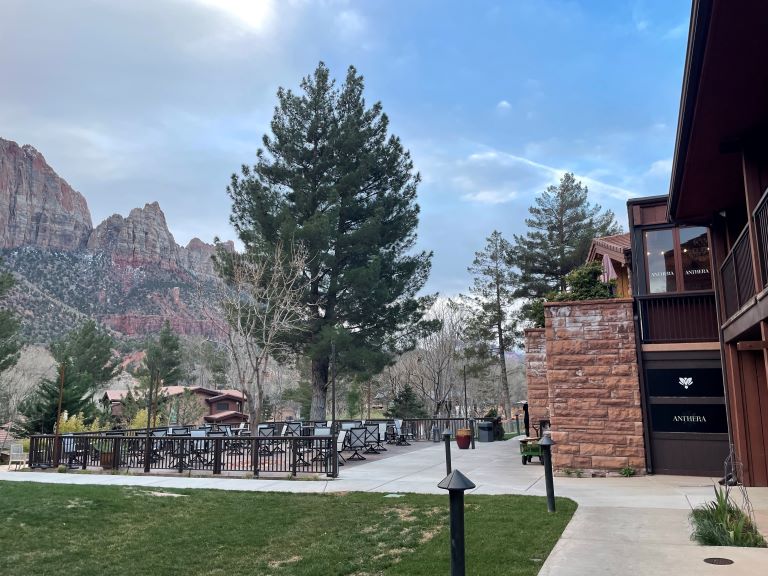 12. There Are Free Scones in the Lobby
There are free scones, coffee, hot chocolate, and water in the lobby throughout the day. Kids will enjoy the treat after a day at Zion National Park.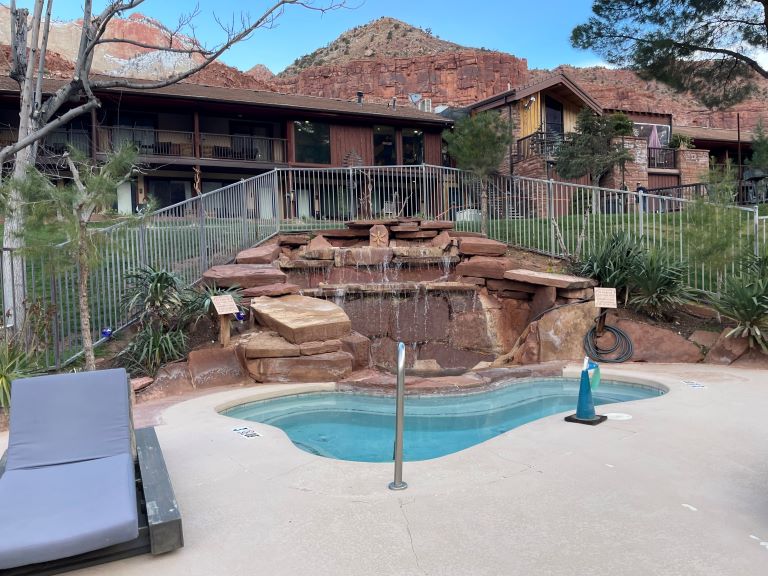 13. The Staff is Phenomenal
Everyone we encountered during our trip was friendly and helpful. Every. Single. One. The front desk people, the servers at the restaurant, the housekeeping staff, and the maintenance guys. All amazing.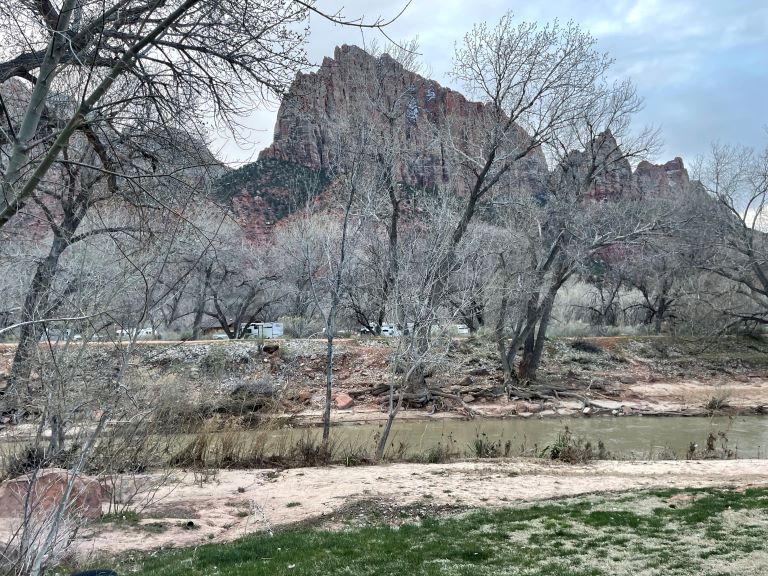 14. There Are No Resort Fees
This hotel, which offers free parking, free snacks, free laundry, free things to do on the lawn, and multiple pools, does not charge a resort fee. That is highly unusual, and a big deal. The feeling of not being nickeled and dimed goes a long way toward guest satisfaction.
15. There Are Ways to Save
This boutique hotel is not cheap, but there are ways to save. Don't pay full price.
Check for Direct Booking Specials
This hotel is family-owned, but it can be booked through Hilton. Check for specials at the time of your trip.
Third-Party Bookings
You may be able to find discounted rooms on sites like Booking.com, Hotellook, Tripadvisor, Expedia, Hotels.com, or Travelocity.
Join the Free Hilton Honors Program
Cliffrose is affiliated with Hilton. It can be booked with points, and you can earn points on a paid stay. Depending on your level of status, you may be able to get a dining credit and other perks. The Hilton Honors program is free and applies to all Hilton properties. There is no reason not to join.
Check Groupon
This hotel can sometimes be booked on Groupon. It won't automatically be the cheapest. Be sure to compare rates.
Use Miles and Points
American Express Hilton Cards
American Express offers a line of Hilton credit cards. These cards earn Hilton Honors points, and some also give you Free Night Certificates. The cards give automatic statuses that come with different perks like dining credits and room upgrades. You can book this hotel using Hilton points, or, better yet, use a Free Night Certificate.
Pro tip: Be sure to compare the benefits of the card when you decide which one you want. You can have more than one at the same time.
American Express Membership Rewards Points Cards
American Express offers several credit cards that earn Membership Rewards points (Amex currency). You can use these points to book this hotel directly through the American Express travel portal.
Capital One
Capital One has a line of cards that earn Capital One Bonus Miles. You can use them to book this hotel through Capital One's travel portal. Alternatively, you can book this hotel directly and then erase the charge from your statement.
Chase
Chase offers several cards that earn Ultimate Rewards (Chase currency). You can book this hotel in Chase's travel portal using these points.
Citibank
Citibank has multiple cards that earn ThankYou points (Citi currency). You can use these points to book this hotel through the ThankYou portal.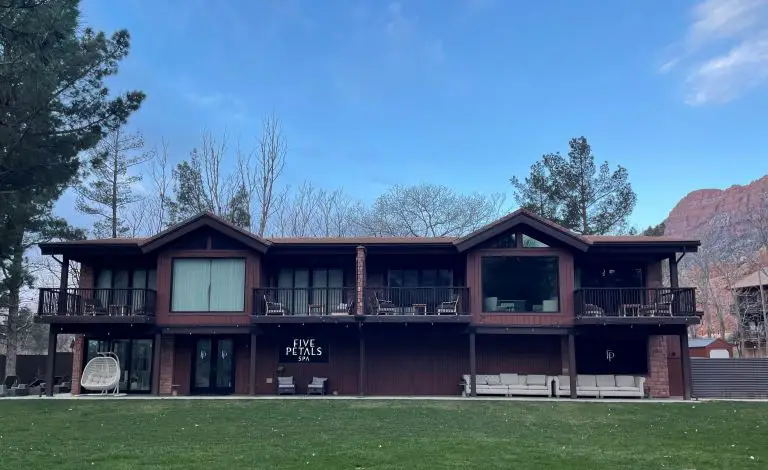 Final Thoughts – Is Cliffrose Lodge at Zion National Park Good for Kids?
Is Cliffrose Lodge at Zion National Park good for kids? Hard yes. It's a small slice of heaven. The rooms are spacious, the food is great, the pools aren't crowded, and the proximity to Zion National Park is worth the price of admission alone. You should definitely give this hotel a try.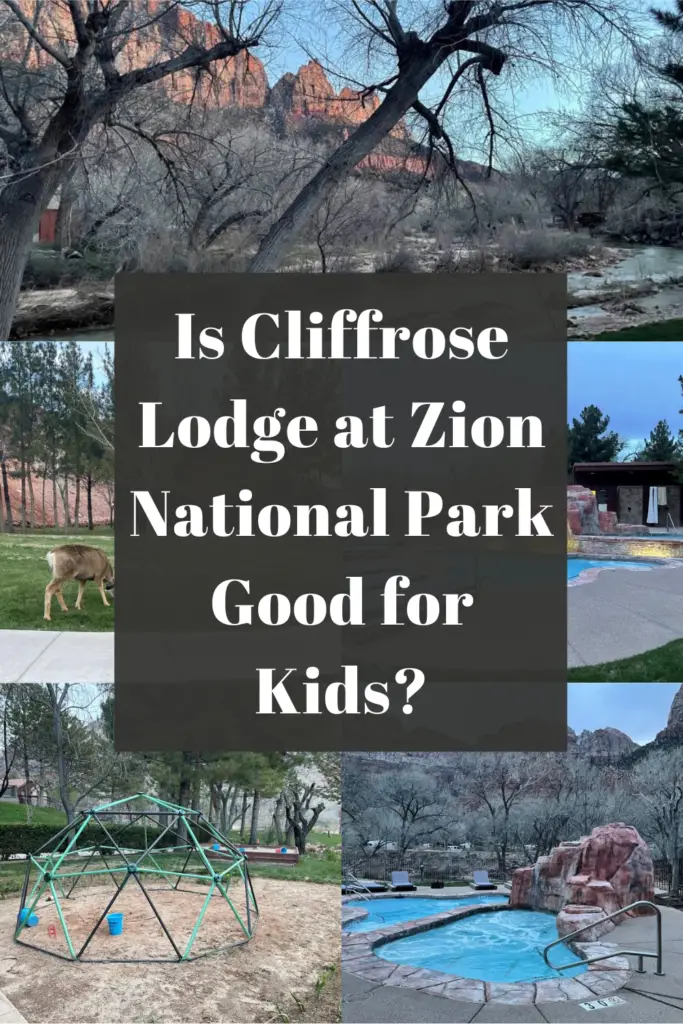 Related Articles to Is Cliffrose Lodge at Zion National Park Good for Kids?
Is Cliffrose Lodge at Zion National Park Good for Kids?