Waldorf Astoria Chicago Tips: Leave the Kids at Home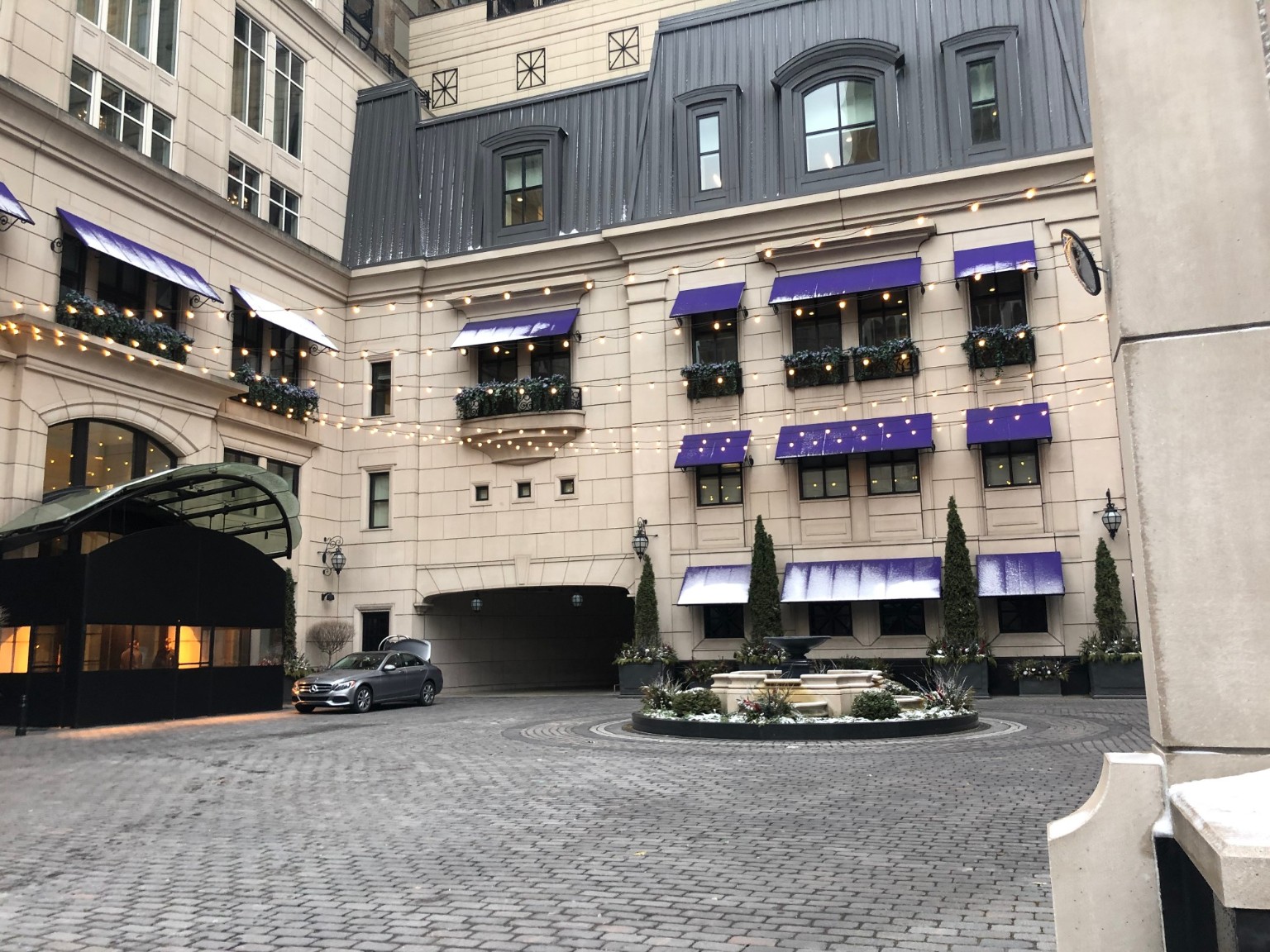 The Waldorf Astoria Chicago is a luxury property. It is a perfect hotel for a couples getaway. Children are allowed, but the experience is wasted on them. The most important of all the Waldorf Astoria Chicago tips is to ditch the kids. A night in a hotel without them is cheaper than bail or divorce court, after all. 
Waldorf Astoria Chicago Tips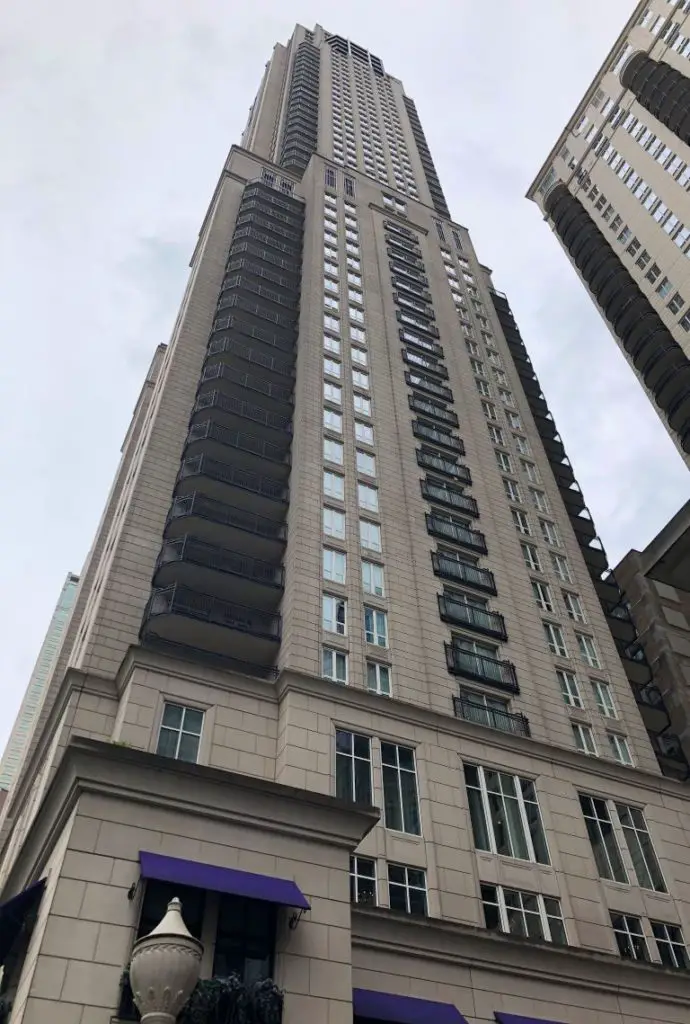 As an Amazon Associate, I earn from qualifying purchases.
DISCLOSURE: This post may contain affiliate links, meaning when you click the links and make a purchase, we receive a commission.
Waldorf Astoria Chicago Tips
1. Where is the Waldorf Astoria Chicago Located?
Waldorf Astoria Hotel is located at 11 East Walton in Chicago's Gold Coast neighborhood, a thriving, downtown location. There are a ton of dining options within walking distance. If you're looking to spend a ridiculous amount of money shopping, you can do that too.
2. Waldorf Astoria Chicago Hotel Parking
Waldorf Astoria Chicago parking rates are steep. There is no self parking on property. If you want to park your car at the hotel, you will need to use valet. Waldorf Astoria Chicago valet parking will set you back $77. Hard pass.
Try Spot Hero for nearby parking.  We were able to find a spot less than 200 feet away for $24.  The car was still intact when we picked it up, despite another person discovering an open beer can that was not in his vehicle when he left it.
Pro tip: Make sure your parking spot has in and out privileges if you want to use the car throughout your stay. Discounted parking isn't going to help you if your car is held hostage.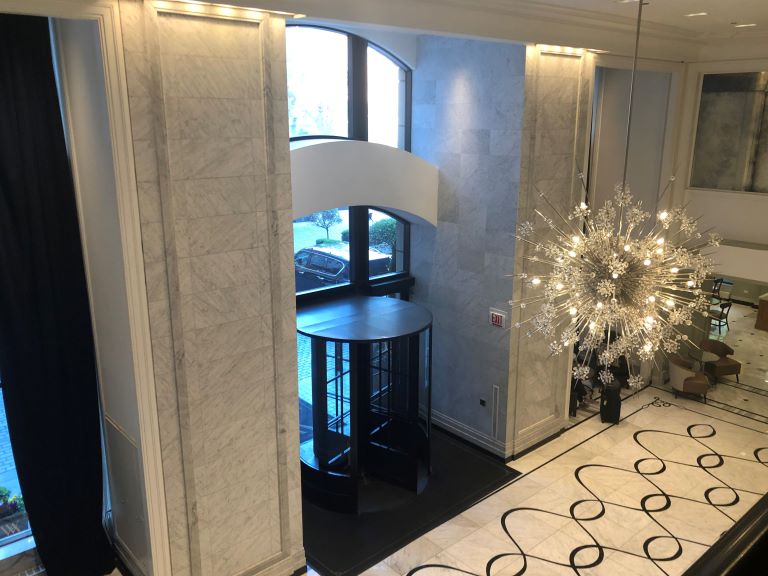 3.
Hotel Transportation
Waldorf Astoria Chicago offers complimentary transportation to guests to locations within a two mile radius of the hotel during their stay. This is a significant perk, and fairly unusual downtown. The hotel does not offer a shuttle to the airport, but the concierge at the hotel can help you arrange transportation.
4.
Waldorf Astoria Chicago Booking
Waldorf Astoria Chicago rates are always high. You will find better deals in the winter.
I try to avoid booking this hotel with cash at all costs. Your best value will come from miles and points, but there are other options.
Cash Bookings
Direct Booking
You can book directly on the Hilton website. Assuming the price is right, you should go this route if you are paying cash to earn points on the stay.
Check for specials to determine if a direct booking is your best option.
Third Party Booking
You can also book through third party websites like Booking.com, Expedia, Hotellook, Tripadvisor, Travelocity, and Hotels.com. You typically will not earn points that way. Waldorf Astoria Chicago reservations even appear on Groupon, but confirm it is a better price than booking directly before you go through with it.
Miles and Points Bookings
American Express has a line of Hilton credit cards that earn Hilton Honors points and free night certificates. The one that gives you the most bang for your buck is the Hilton Honors Amex Surpass. The card has a $95 annual fee, but more than enough member benefits to justify it.
The cost of the room in points is often proportional to the cost in dollars. The Waldorf Astoria Chicago room rates are expensive in cash, so it will also cost you a lot of points. However…
Pro tip: If you have a free night certificate, you can get the Waldorf at a great value. In fact, it is the best use of a free night certificate in all of Chicago. As long as the room says it has a Standard Room rate available, the free night certificate applies. You must call Hilton to redeem a free night certificate. It cannot be done online.
Bonus pro tip: If you are a little short on the points you need to stay, you can purchase them. This is generally not the most cost effective decision, but it is something to consider if you are close.
5.
Cancellation Policy
Cancellation policies vary depending upon your method of booking. Generally, Hilton lets you cancel and receive a refund until a short time before your stay. Some bookings do not require payment in full upfront. Make sure you read the applicable policy before completing your booking.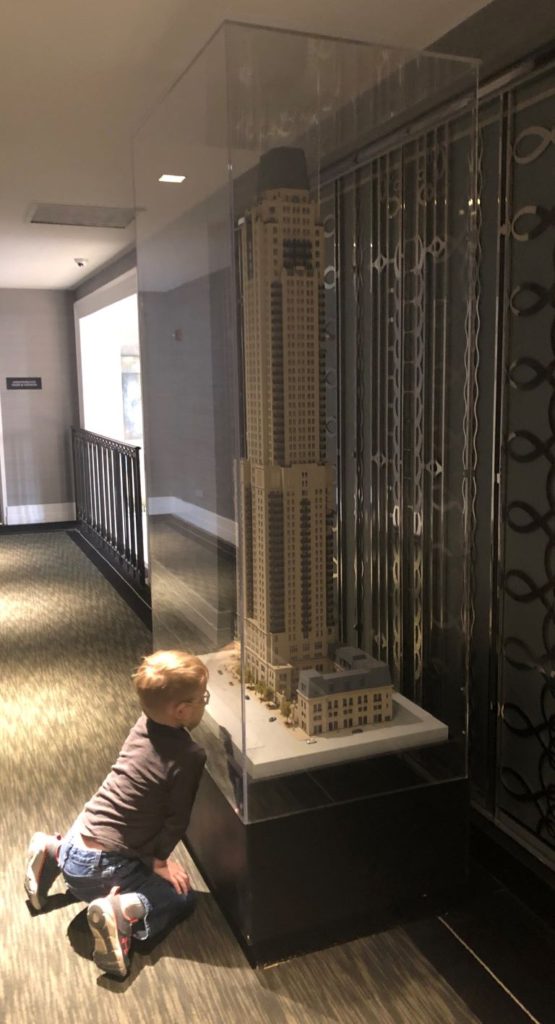 6.
Waldorf Astoria Chicago Hilton Honors Member Benefits
Hilton Honors, the Hilton brand's loyalty program, goes a long way at the Waldorf Astoria Chicago. It is free to register for the program, so you definitely should.
Waldorf Astoria Chicago Diamond Benefits
You can earn Diamond status without a credit card by staying at a Hilton property thirty nights, fifteen stays, or by earning 60,000 base points.
The fastest way to earn status is with the Hilton Honors Aspire credit card. That card comes with a $450 annual fee, so you have to really want it. You can also get Diamond benefits by spending $40,000 in a calendar year on the much more affordable Hilton Honors Amex Surpass.
Diamond members get free room upgrades, a $15 dining credit for themselves and one guest, premium Wi-fi, and a fifth night free, among other benefits.
Note: Diamond status gets you into executive lounges at other hotels, but unfortunately, the Waldorf doesn't have one.
Gold Benefits
You get Gold status without credit card spend if you stay twenty nights, ten stays, or earn 37,500 base points. Gold status gets you all of the same perks as Diamond members at the Waldorf, minus the premium Wi-fi. In fact, we got a better upgrade during our stay when we had Gold status than when we were Diamond.
You get automatic Gold status if you hold the Hilton Honors Amex Surpass. This card has a $95 annual fee, which is very reasonable given the additional perks you receive with the card, including free breakfast and dining credits at Hilton properties, a free night certificate if you spend $15,000 in a calendar year, and ten Priority Pass airport lounge visits.
Silver and Member Tiers
The Silver and Member tiers of the Hilton Honors program won't get you much of anything in the way of perks at the Waldorf, but you should still register to earn points on your stay.
7.
Waldorf Astoria Chicago Tips Regarding Dining
The hotel has dining options. Don't feel obligated to use them. You can get a better value at many nearby restaurants. Take a walk.
Waldorf Astoria Chicago Margeaux Brasserie
The Brasserie is the main bar and restaurant in Waldorf Astoria Chicago. It serves dinner on select nights and breakfast and brunch on the weekends.
It. Is. Fancy. And by fancy, I mean expensive.
This Waldorf Astoria Chicago bar serves overpriced unique drinks. The Taffy Apple, pictured below, was $18 as of the time of our visit.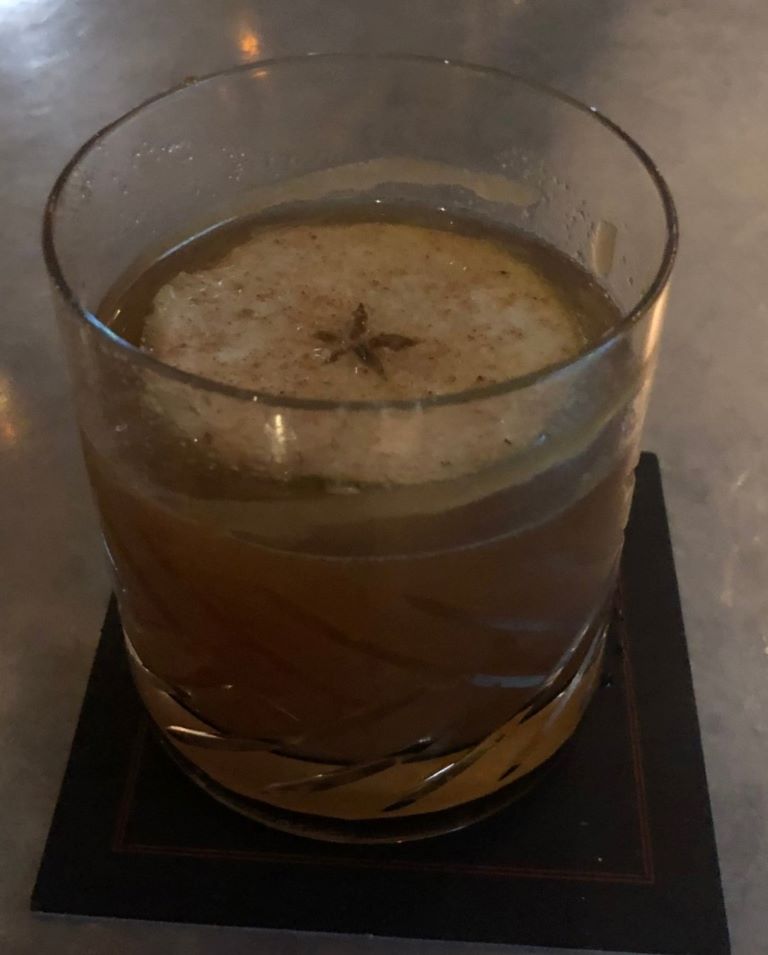 This restaurant isn't great for kids. There is no written kids' menu, but I can tell you from experience that two kids' pancakes and a small glass of orange juice is $17.
The crowd is also stiff. The man down the bar from us wore a dapper jacket and swirled and sniffed his wine before accepting it.  This is slightly different from the way I choose my wine (prettiest label for under $15).
Pro tip: There is a Waldorf Astoria Chicago happy hour of sorts from 4:00 p.m. through 5:00 p.m. and 10:00 p.m. through 11:00 p.m. Thursday through Saturday only. We're not talking Taco Bell prices, but it's better than nothing.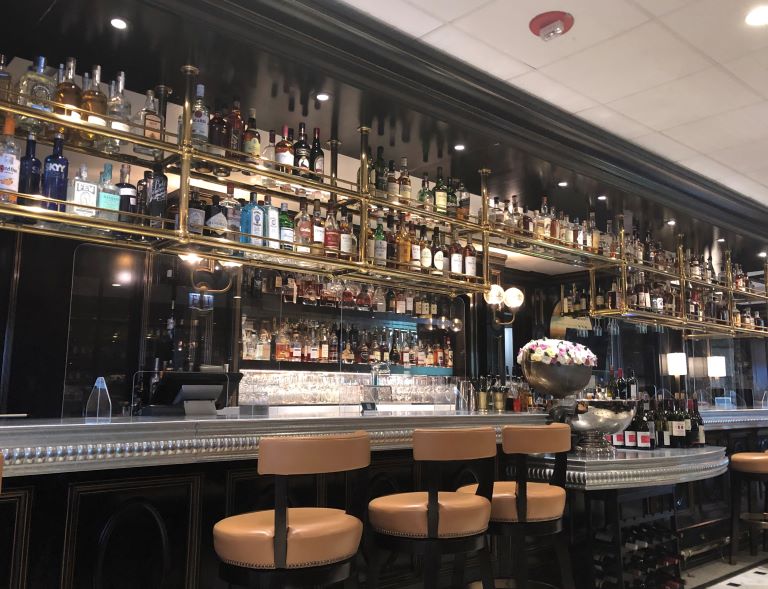 Waldorf Astoria Chicago Patisserie
The Patisserie is a Waldorf Astoria Chicago cafe with quick service options, coffee, and alcohol. It offers a happy hour from 4:00 p.m. through 6:00 p.m.
Pro tip: You can use your Hilton Honors dining credit at both the Brasserie and the Patisserie.
Room Service
Room service is available, and it is pricey. The Waldorf Astoria Chicago room service menu has items ranging from small items to expensive steaks. This is an option if you really don't want to leave, but there are plenty of restaurant options within walking distance of the hotel with better value.
Restaurants Near Waldorf Astoria Chicago with Gluten Free Options
There are several restaurants close to Waldorf Astoria Chicago from which to choose with a wide range of prices.
If you don't want to drop a small fortune, Doc B's (or Doctor Butt's, as my son likes to call it) has gluten free buns. Sprinkles Chicago, located a couple of blocks away, has gluten free cupcakes and cookies that you can purchase through a cupcake ATM.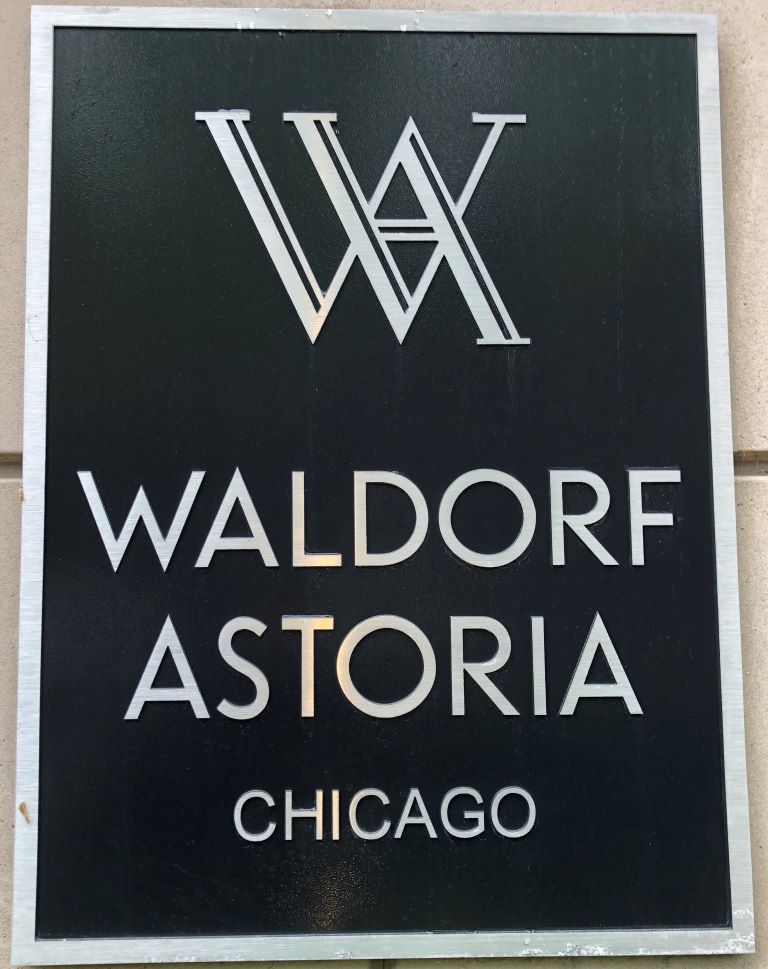 8.
Waldorf Astoria Chicago Spa & Health Club
The Waldorf Astoria Chicago Spa and Health Club is included with your stay. This includes access to the steam rooms, whirlpools, a lap pool, and fitness center. You can purchase a membership to the spa without staying at the hotel. Despite the area not being solely for hotel guests, it does not feel crowded.
The Waldorf Astoria Chicago spa menu offers a wide variety of services.
Pro tip: Check for spa package specials if you are interested in treatments.
Pool
The Waldorf Astoria Chicago pool hours typically run from 6:00 a.m. to 9:00 p.m. or 10:00 p.m., depending on the night. Unlike hotels that cater to families, you can enjoy this lap pool without getting splashed unwillingly. This also means your child may feel out of place if he or she chooses to use it.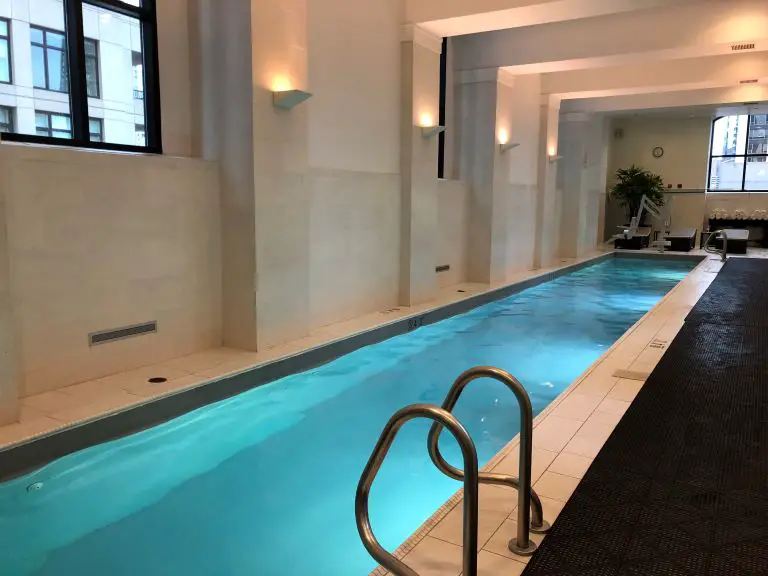 There is a small sitting area near the pool, seemingly visited only by adults in bathrobes with champagne.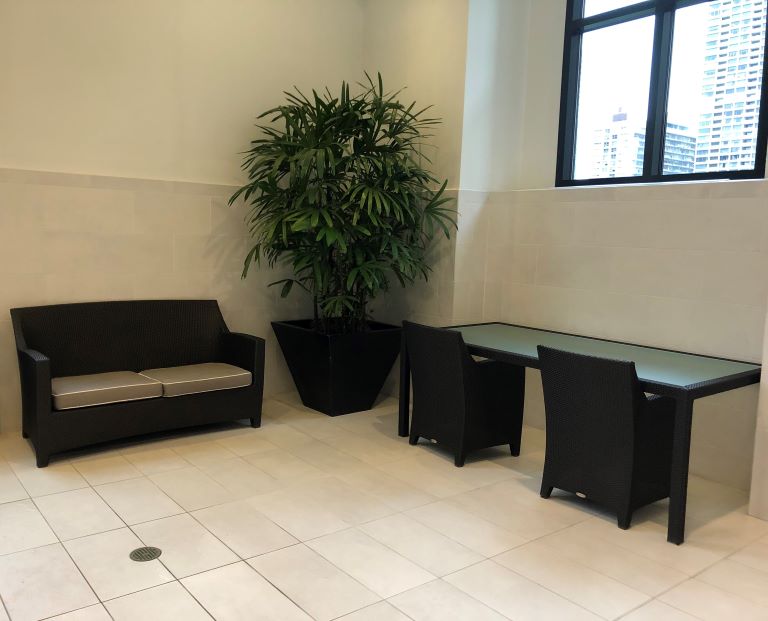 Pro tip: As of the time of this update, you need an appointment to visit.
Waldorf Astoria Chicago Fitness Center
The Waldorf Astoria Chicago gym is small and not well attended. You will have your choice of machines at all times.
Pro tip: As of the time of this update, you need an appointment to visit.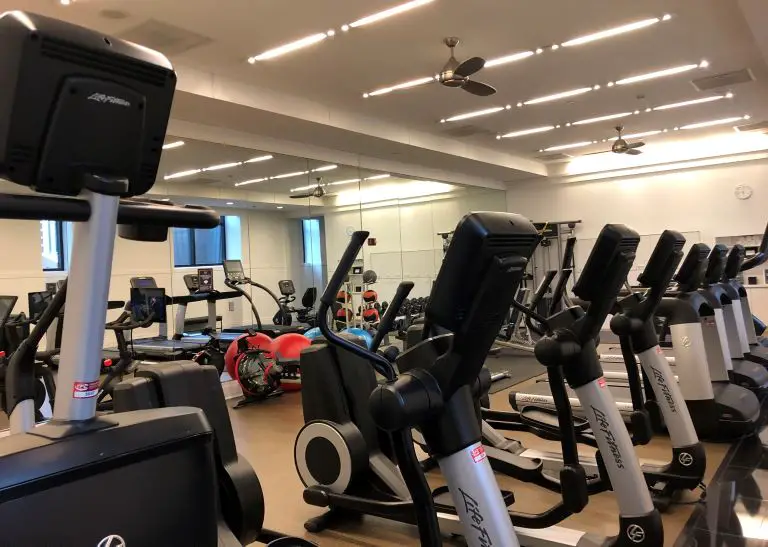 9.
Small Dogs are Allowed
The hotel is dog friendly. The Waldorf Astoria Chicago pet policy requires a $75 non-refundable deposit to bring your dog, which must be under 30 pounds. Pet supplies are delivered to the room, including a dog bed, food bowls, and treats.
You are allowed to leave "well behaved" dogs in the room alone. That term is subjective, but you have the option to leave if you trust your dog.
10.
Water Bottles Are Free
Water bottles are free and passed out liberally. You do not need to pack these.
11.
Waldorf Astoria Chicago Tips Regarding Room Selection
All 215 Waldorf Astoria Chicago rooms are much nicer than the average hotel room. The smallest room, the Deluxe Room, is 480 square feet, while the Waldorf Astoria Chicago Presidential Suite is 2400 square feet.
Waldorf Astoria Chicago Junior Suite
Waldorf Astoria Chicago suites start at the Junior Suite level. This suite is 600 square feet and better than most city apartments.
The exterior door opens into a hallway containing a closet, sink, and minibar.  There are more complimentary bottles of water in the suite.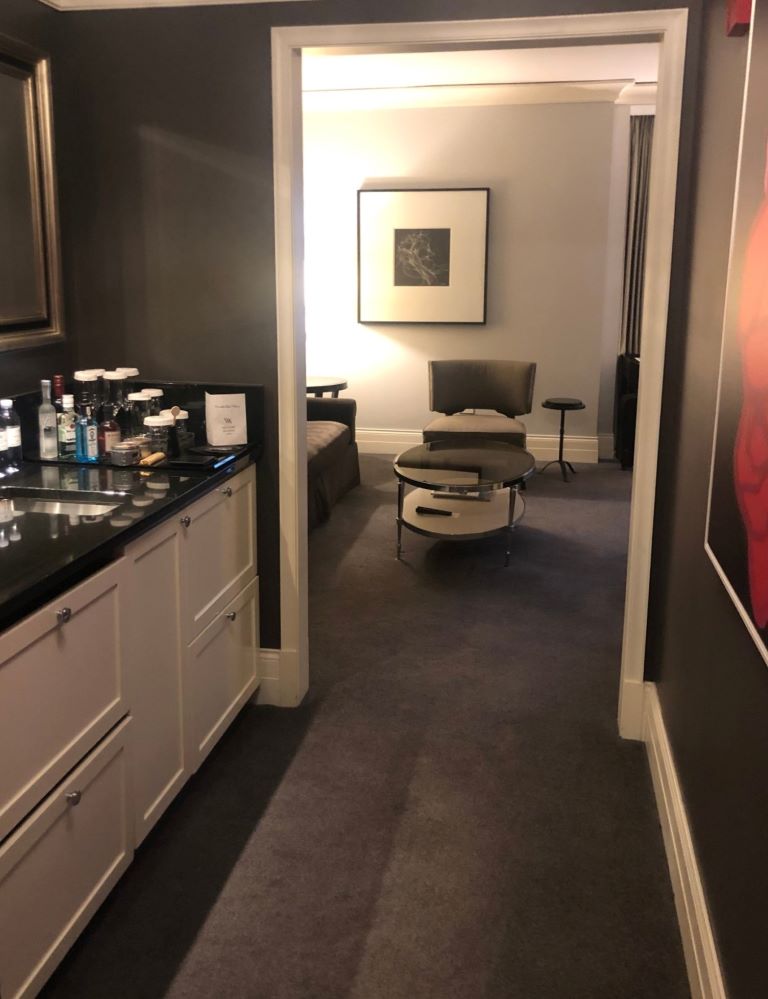 The living area has a fireplace, television, and sitting area.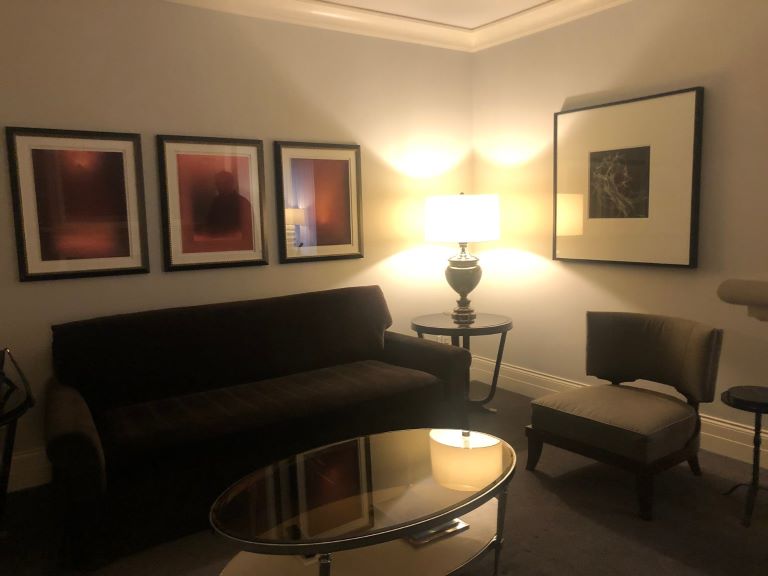 The wall housing the fireplace creates a barrier blocking the view of the bed to allow for some privacy.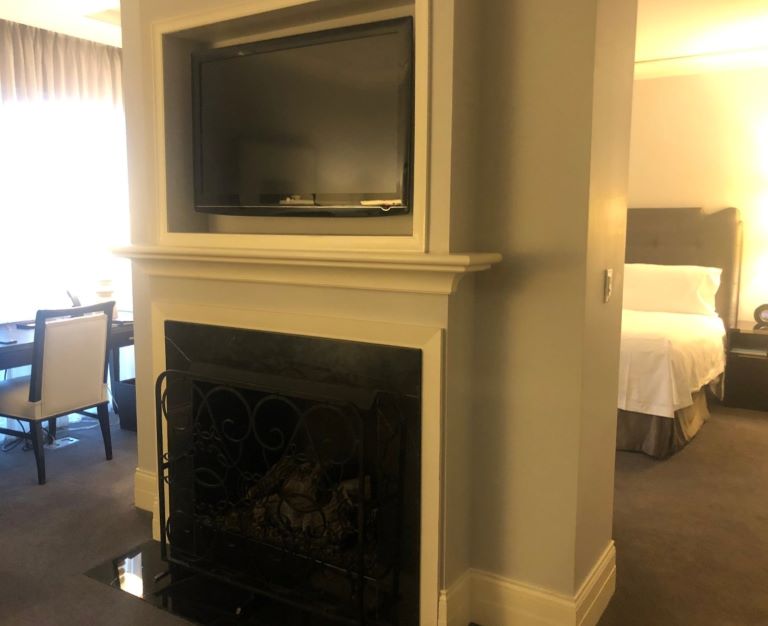 There is a king size bed and another television in the bedroom area.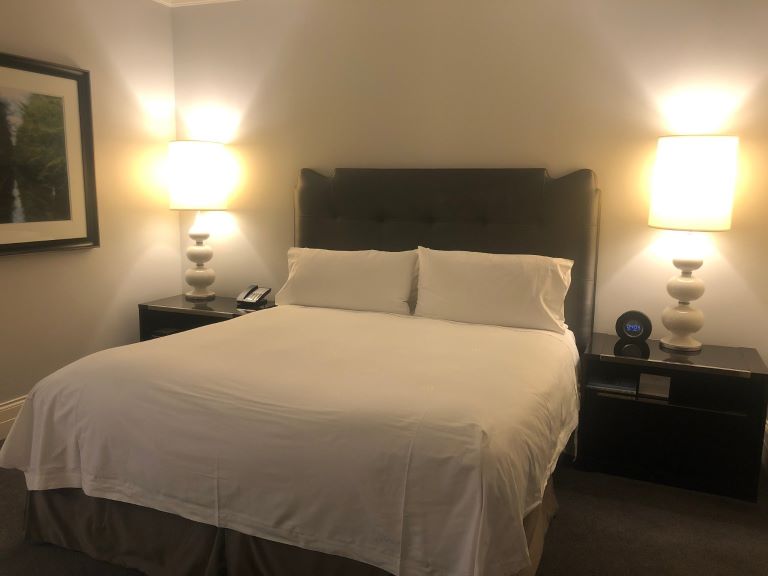 The bedroom connects to another hallway leading to the bathroom.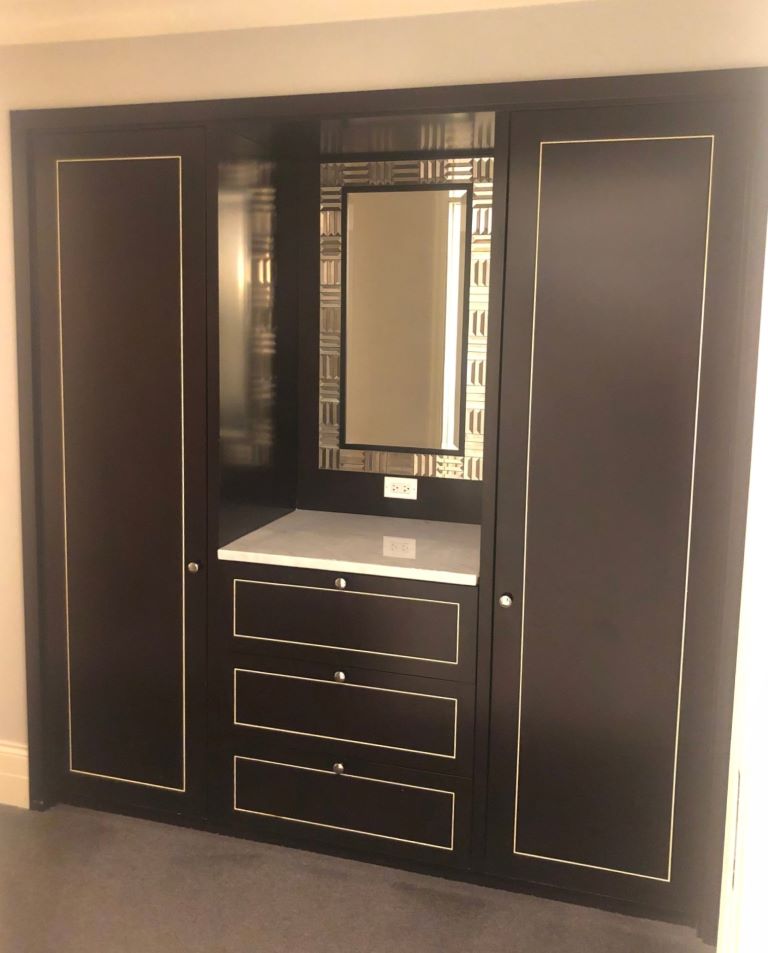 Waldorf Astoria Chicago bathrooms are amazing.  Like really.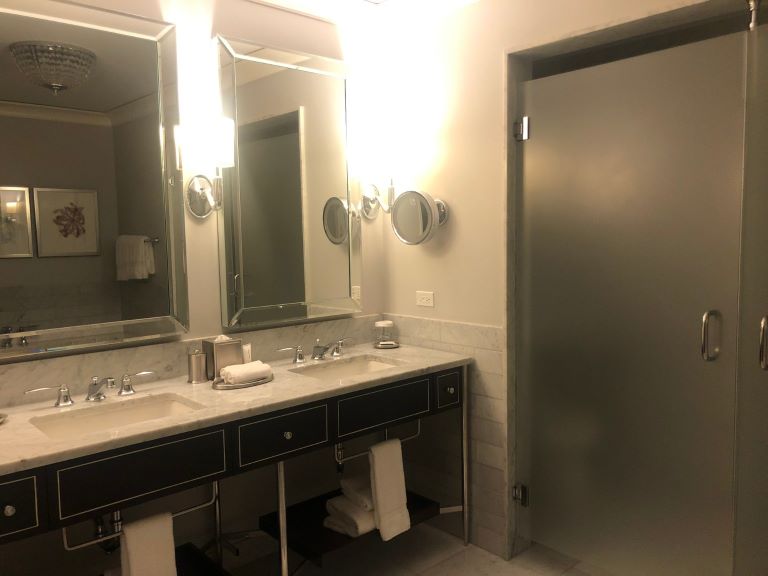 Both the toilet and shower have separate stall doors so multiple people can use the bathroom at once.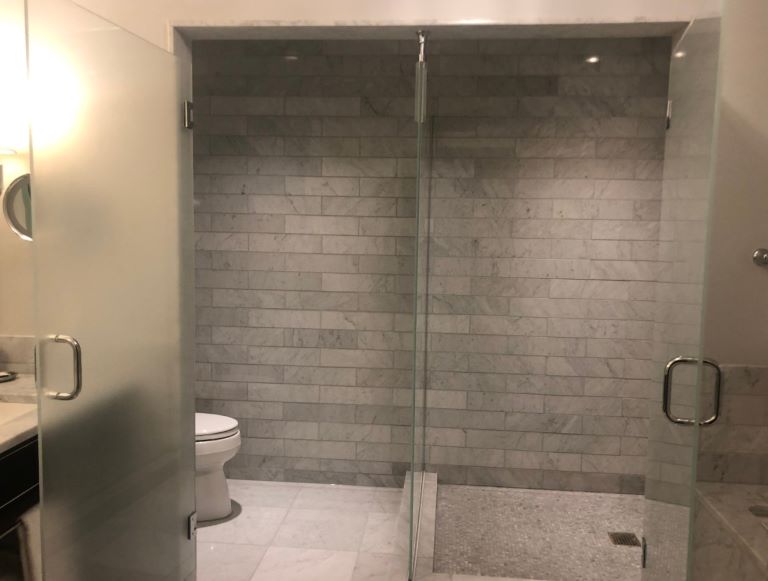 The shower is the size of Brazil.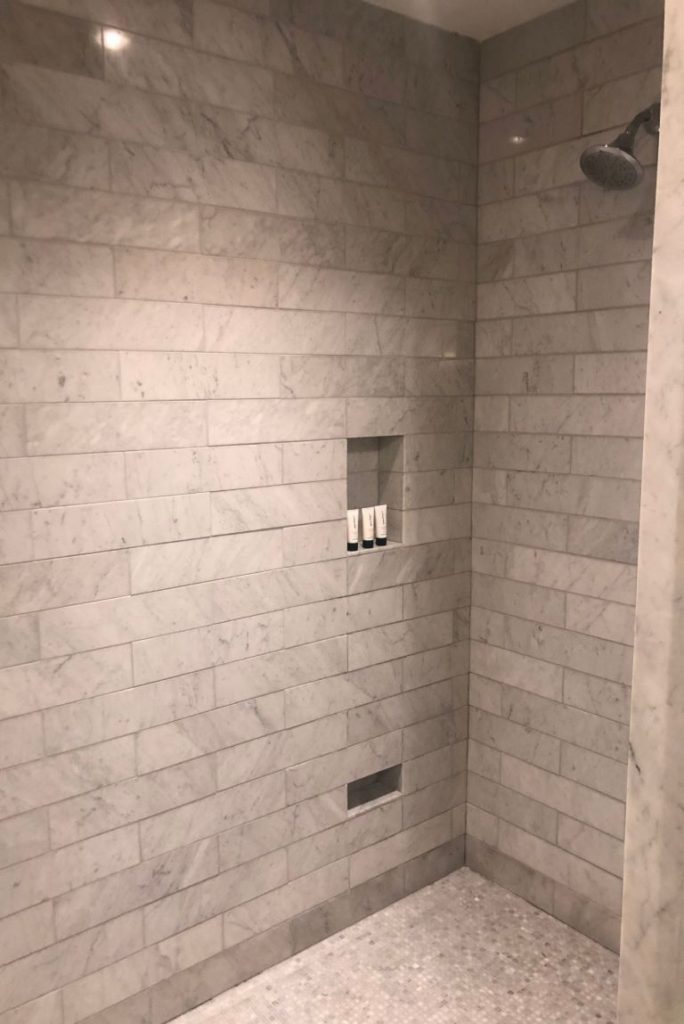 There is a separate soaking tub.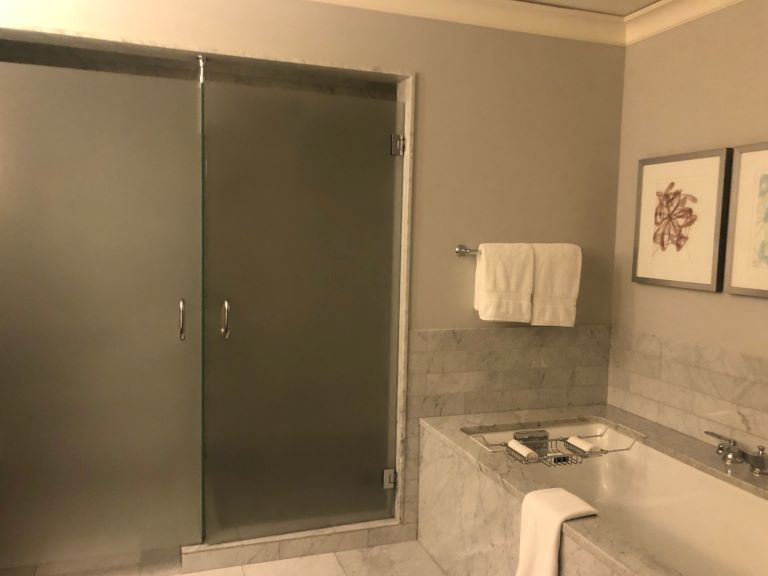 I am pretty sure the Sex and the City scenes in Mr. Big's apartment were filmed in this room.
Waldorf Astoria Chicago Deluxe King Room
The Deluxe Room is not as exciting as the Junior Suite.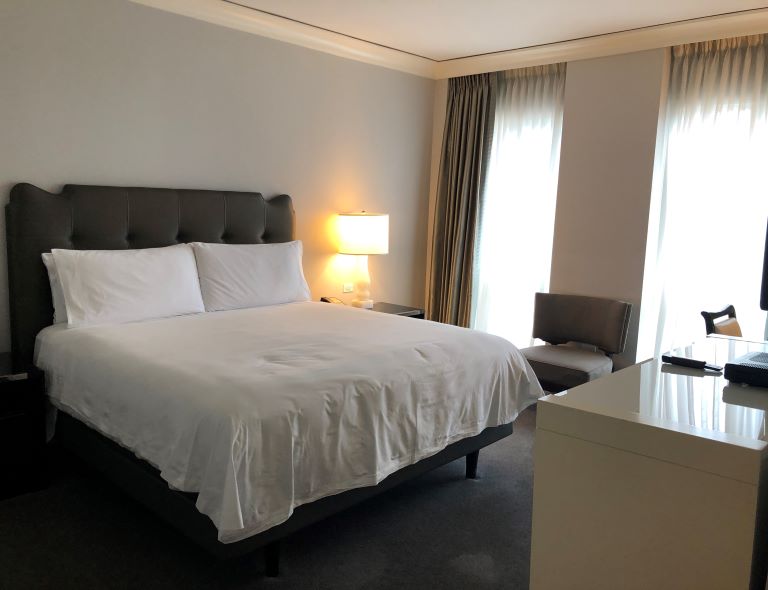 It has a standard studio format, but the bathrooms are just as good as those found in the Junior Suite.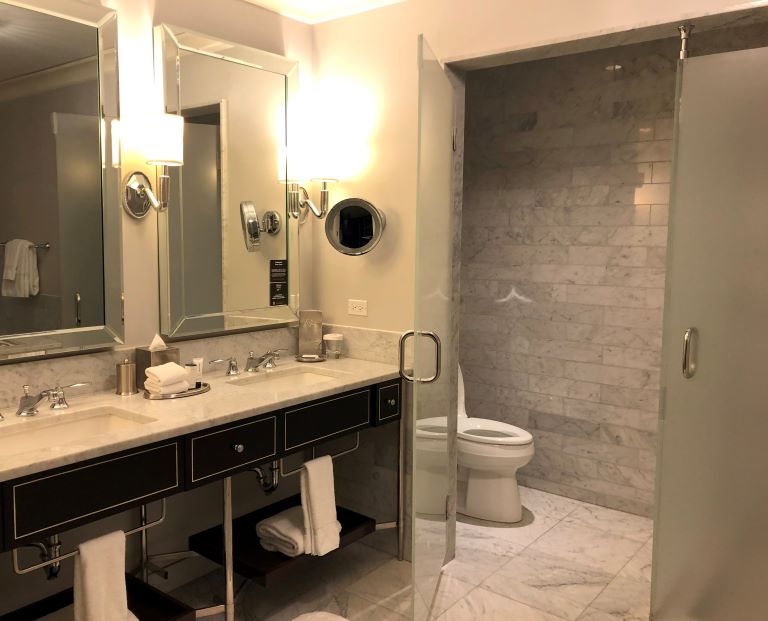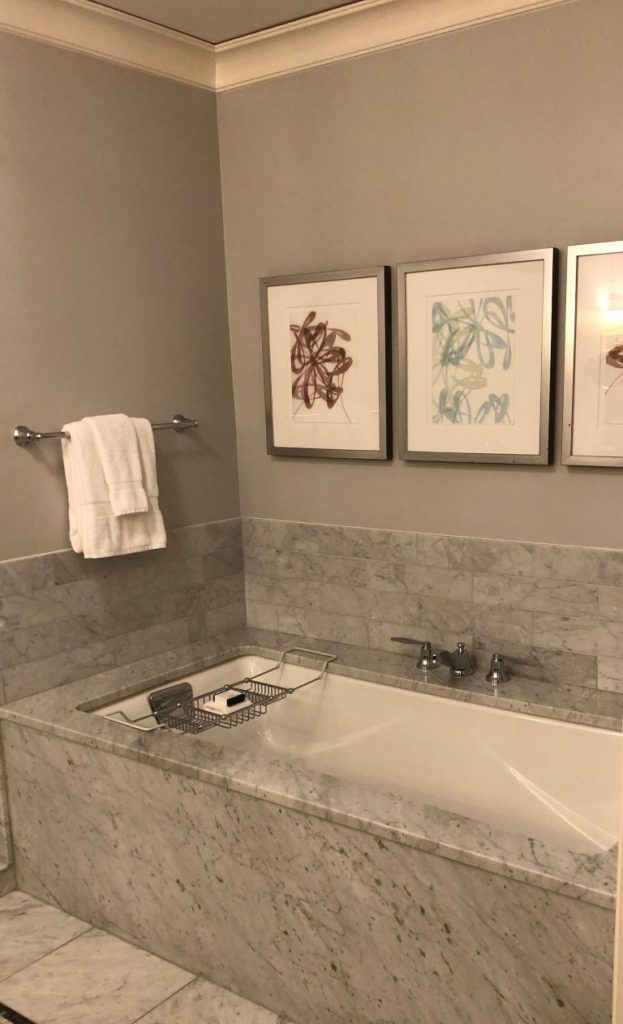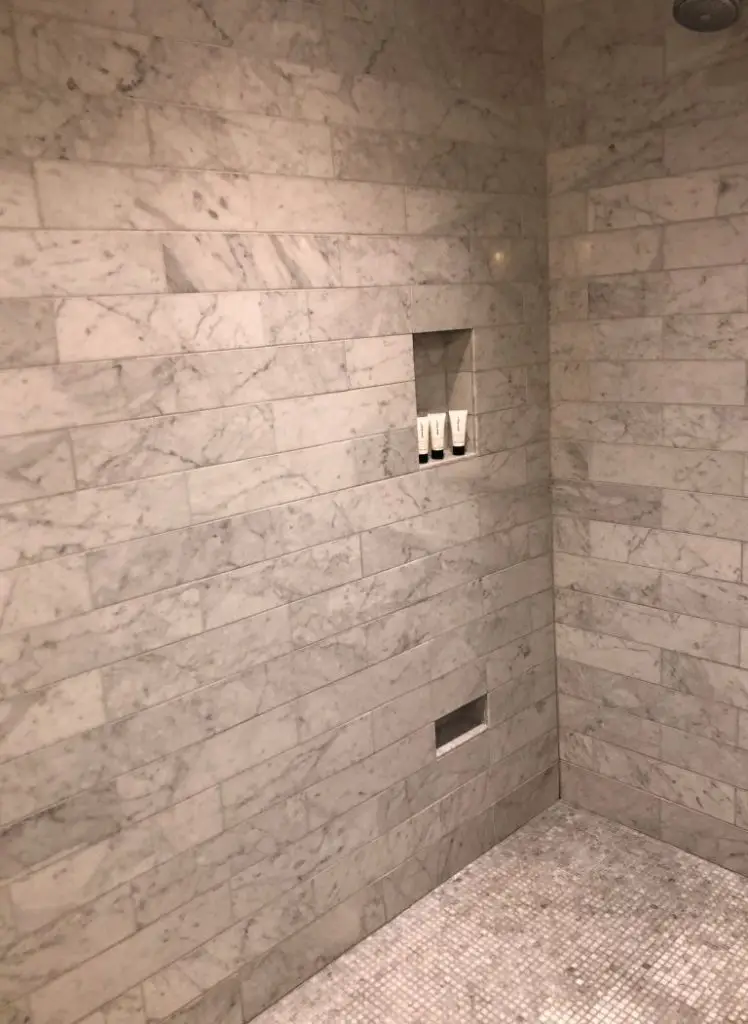 12.
Waldorf Astoria Chicago No Tipping Policy
The level of service is especially impressive given Waldorf Astoria Chicago's tipping policy: No tips allowed.
13.
Waldorf Astoria Chicago Concierge
Concierge service is offered to all guests. A few days before your arrival, you will receive an email asking if you require anything for your stay. They also confirm your arrival time to ensure your room is ready.
Concierge can help you book reservations to restaurants and the fitness center, arrange transportation, and plan special events.
14.
Waldorf Astoria Chicago Hotel Check In
Waldorf Astoria Chicago check in time is 3:00 p.m. However, they will let you in early. Just give the concierge a heads up.
Shortly after arriving in your room, expect a text asking you if your room is acceptable.
15.
Waldorf Astoria Chicago Hotel Check Out
Waldorf Astoria Chicago check out time is 12:00 p.m. You will be given more complimentary water bottles for the road.
16.
Turndown Service
During normal times, there is a nightly turn down service.  Slippers appear where they were not before.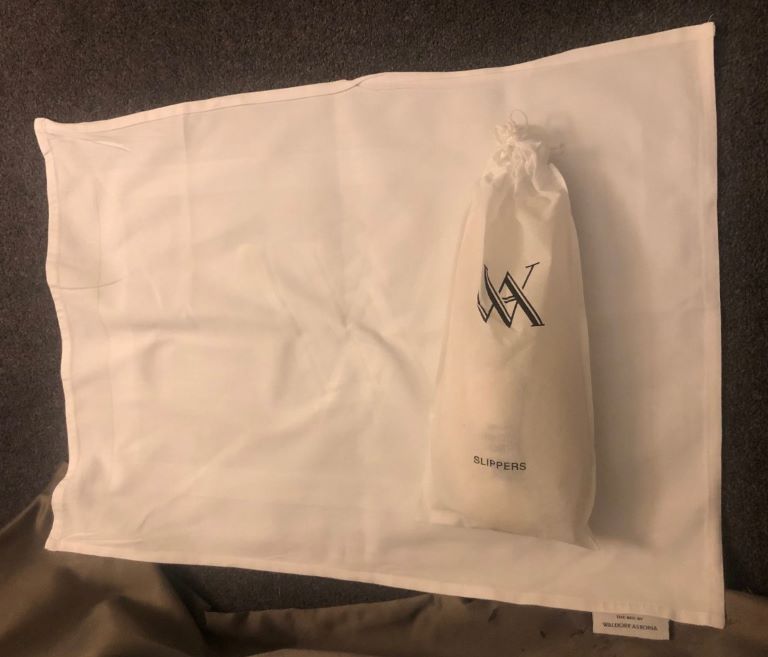 17.
Laundry Service
For the fancy among you, the rooms contain a laundry bag and information regarding complimentary shoeshine service.  My husband's gym shoes and my three year old boots from Kohl's didn't require shining, so we passed.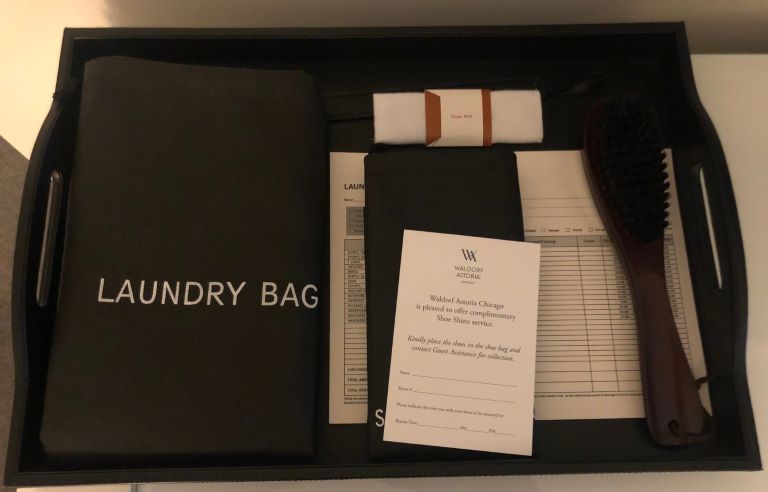 18.
Leave the Kids at Home
The fabulousness that is the Waldorf Astoria Chicago is completely wasted on children. It is hard to justify the high cost of the room and their food when they don't enjoy it.
Other than a coloring book at the Brasserie, there was absolutely nothing special for kids. This is clearly not the hotel's target audience. My six year old described his experience in a room with a rack rate of $600 per night as an emphatic "meh". Leave the kids at home and enjoy an adult only getaway.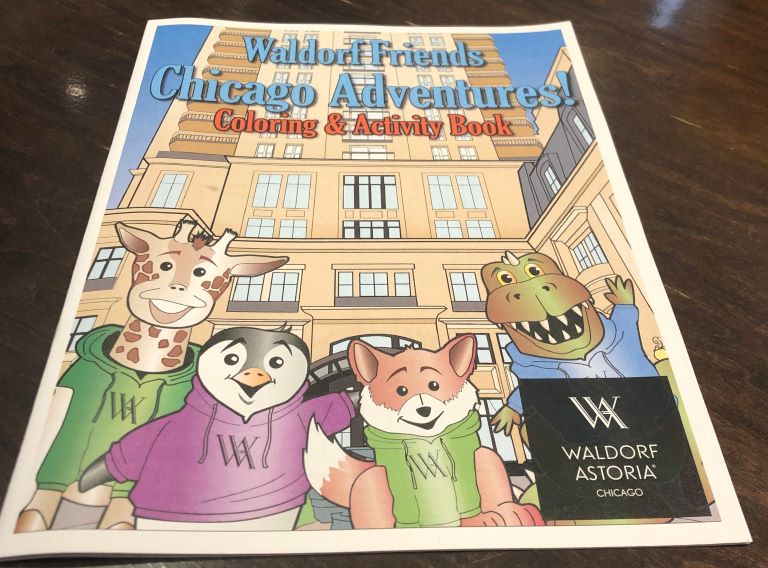 19.
Free Digital Books and Newspapers
Waldorf Astoria Chicago amenities include free digital and audio books that you can use in your room. You just need to scan a QR code. The selection rotates monthly.
You can also get copies of the Wall Street Journal, USA Today, and the Chicago Tribune.
20.
Wi-Fi is Included
Wi-fi is included with your stay.
21.
Waldorf Astoria Chicago COVID-19 Precautions
The Waldorf Astoria Chicago has several COVID-19 safety precautions in place. I would not hesitate to visit during this time.
Face Masks Required
Face masks are required in all common areas.
Valet Parking Modifications
If you choose to use the parking service (you shouldn't), the valet will use wheel wraps and protective covers in your vehicle.
Contactless Baggage Handling
The exchange of bags between guests and the baggage handlers is contactless with gloves and extra sanitation.
Social Distancing Encouraged
Social distancing is encouraged. This hotel didn't have a crowding problem before COVID-19. It is very easy to spread out. This is a non issue.
Digital Check-in Available
You can skip the front desk if you want to, but it's not required.
Limited Housekeeping
Cleaning is ramped up, and guest rooms are only cleaned during your stay upon request.
Rooms also sit vacant for 24 hours between guests.
Appointments Required
You need an appointment to use the fitness center and pool. Ask the concierge to schedule these when you receive your email.
Final Thoughts – Waldorf Astoria Chicago Tips
The Waldorf Astoria Chicago is amazing. The property is immaculate, the staff are amazing, and the rooms are bomb. Use points and miles, don't park on property, and use the free shuttle to save money. Bring your significant other or adult friend, but leave the kids at home.
Visit Waldorf Astoria Chicago. You will not regret it.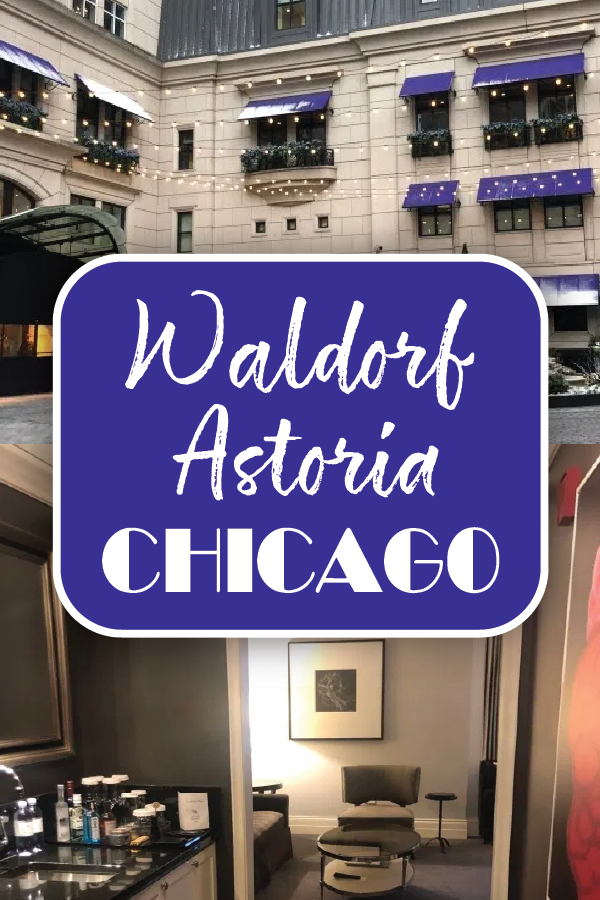 Related Articles to Waldorf Astoria Chicago Tips: Leave the Kids at Home:
Waldorf Astoria Chicago Tips