Duniway Hotel Portland: Worth a Trip Without Kids
The Duniway Hotel Portland is a boutique property located in the downtown area. It is modern with lots of quirky things to see throughout. The hotel is named after Abigail Duniway, a pioneer who fought for women's suffrage. This should be your first hint that this hotel is not geared toward children. The pictures of tattooed women adorning the halls should be your second clue. If neither of these did it, I'll tell you. Don't bring kids.
What Do You Need to Know to Plan Your Visit to the Duniway Hotel Portland?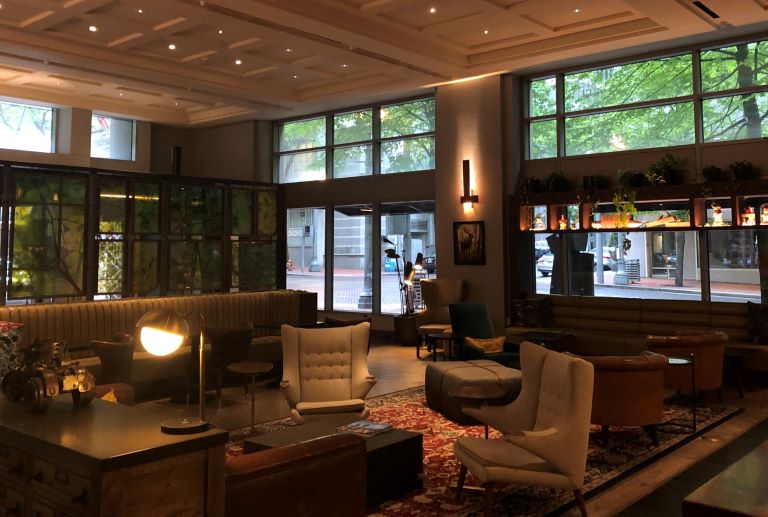 As an Amazon Associate, I earn from qualifying purchases.
DISCLOSURE: This post may contain affiliate links, meaning when you click the links and make a purchase, we receive a commission.
Duniway Hotel Portland
1.
The Duniway Portland Downtown Location
The Duniway is located in downtown Portland, a block away from Pioneer Courthouse Square, at 545 Southwest Taylor Street.
2.
The Duniway Portland Parking
Self parking at the hotel is $33 per night. The garage is attached to the hotel. Don't park there.
Pro tip: You can move your car less than one block away to the Hilton Portland Downtown at 921 SW 6th Avenue after checking into the Duniway. Parking there is $25 per night.
Park in the garage attached to the Duniway initially, check in at the front desk, then switch. The garage won't charge you if you are moving to the Hilton Portland Downtown lot within a few hours of your arrival. Parking in the Hilton lot will still be charged to your room.
Bonus pro tip: The entrance to the Hilton Downtown Portland parking garage is hard to find because it looks like you are entering the Seventh Circle of Hell. When you enter the garage, take the entrance to the ramp on the left that looks like somewhere they could not possibly intend for guests to go.
Extra bonus pro tip: If you decide to park elsewhere, be sure your lot has in and out privileges. Cheaper parking isn't going to help you if your car is held hostage.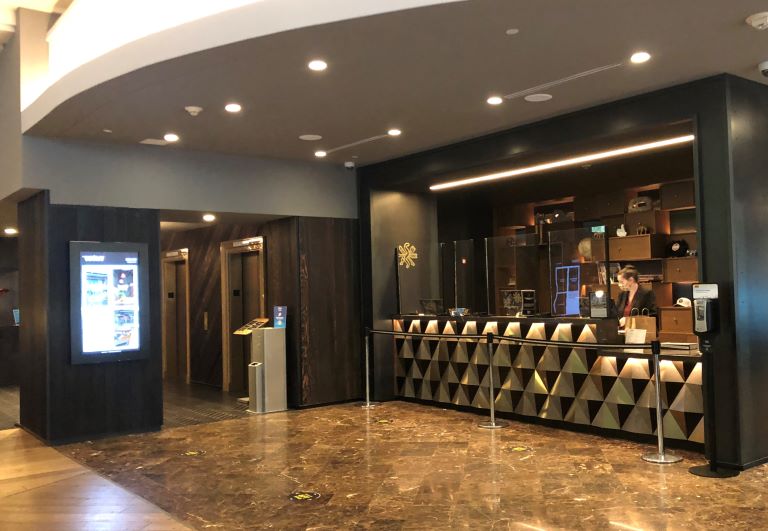 3.
Choose Your Room at the Duniway Hotel Downtown Portland
Room options range from standard guest rooms with a king or two queens to one bedroom suites. There is no massive presidential suite option at the Duniway.
The standard rooms feel spacious for a couple, but would feel cramped if you added more than two people into the mix.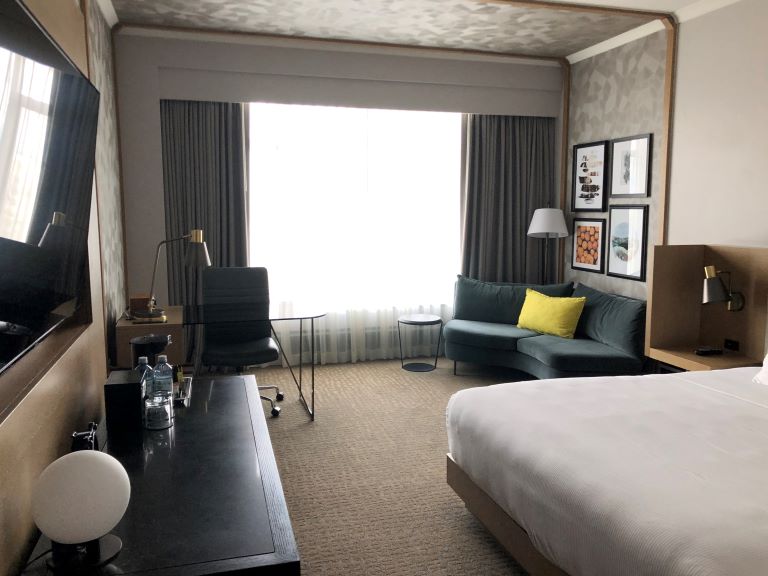 If you can swing it, consider upgrading to a suite when you are traveling with a large family.
The bathrooms in the standard rooms are clean, but nothing about which to write home.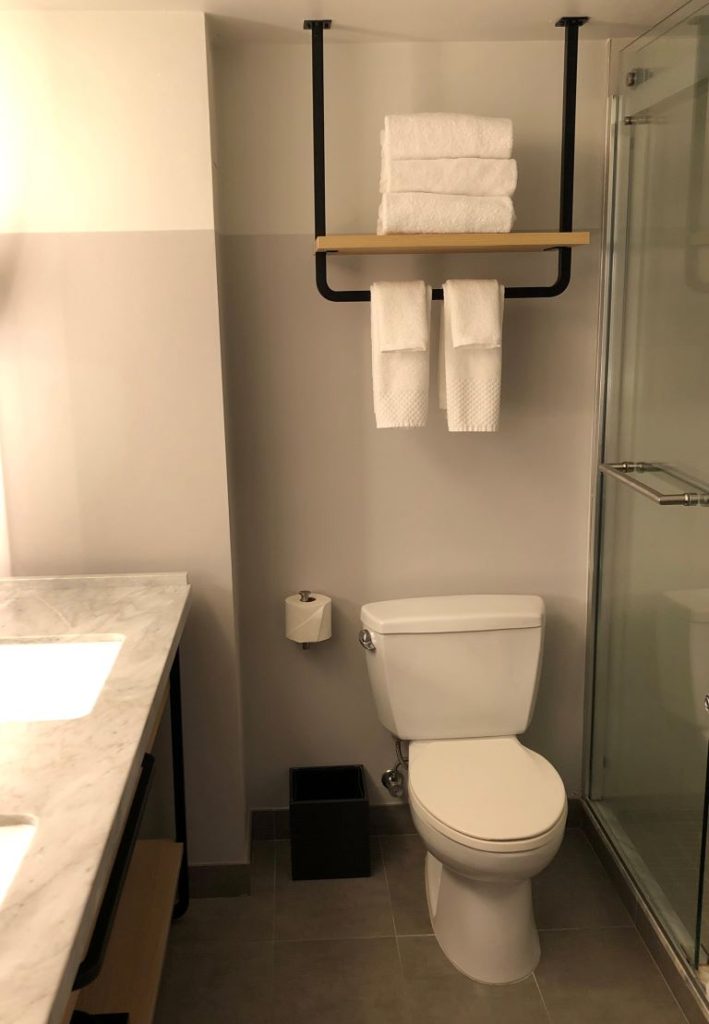 The shower design is not that of a typical hotel room.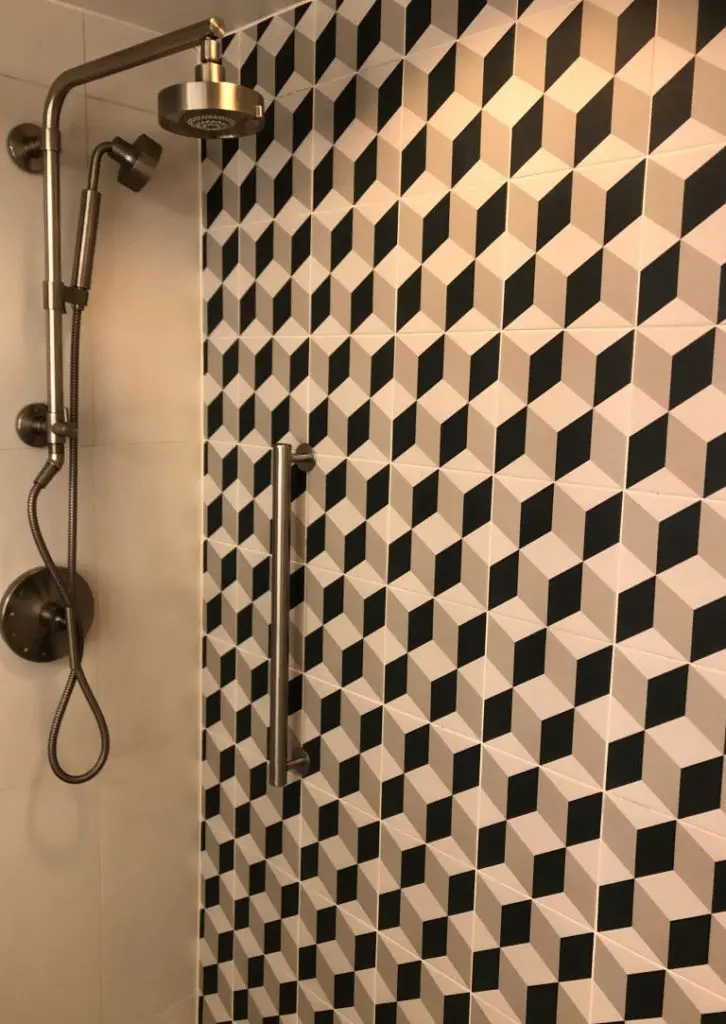 Standard rooms come with a small refrigerator, complimentary umbrellas to use during your stay, bath robes, and a small table.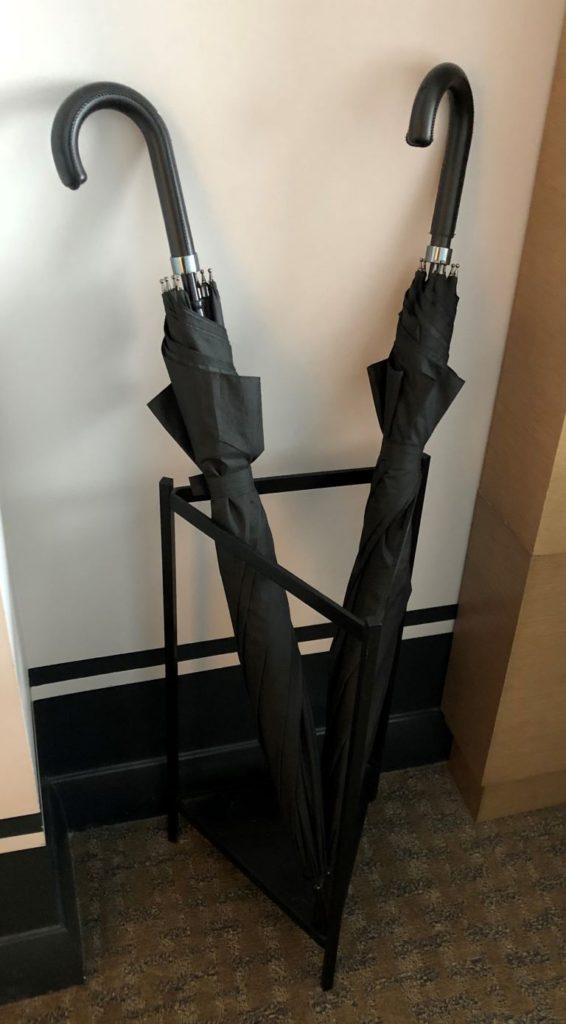 Pro tip: Request a room on a high floor. The views are spectacular. You may even be able to see Mount Saint Helens on a clear day.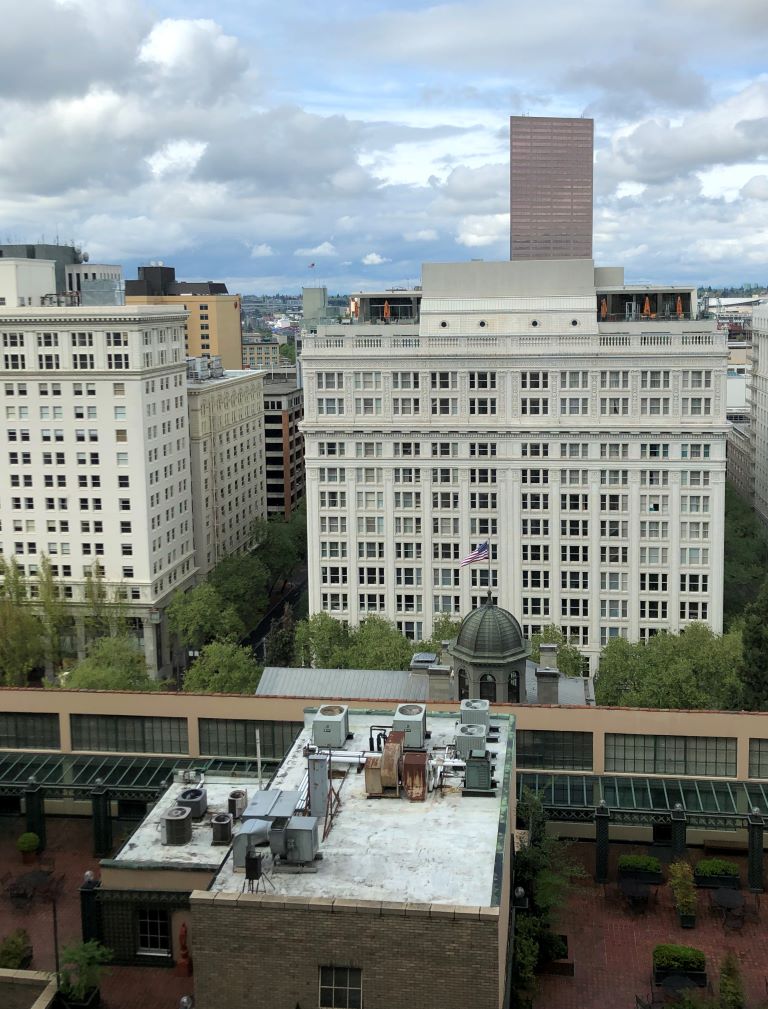 4.
Check-in Time
Check-in time is 4:00 p.m.
5.
Spend Time on the Duniway Hotel Rooftop Patio
Abigail's Hideaway is a rooftop patio located on the eleventh floor. Here, you will find a quiet place to hang out with beautiful views of both the city and surrounding mountains. Live entertainment is offered periodically.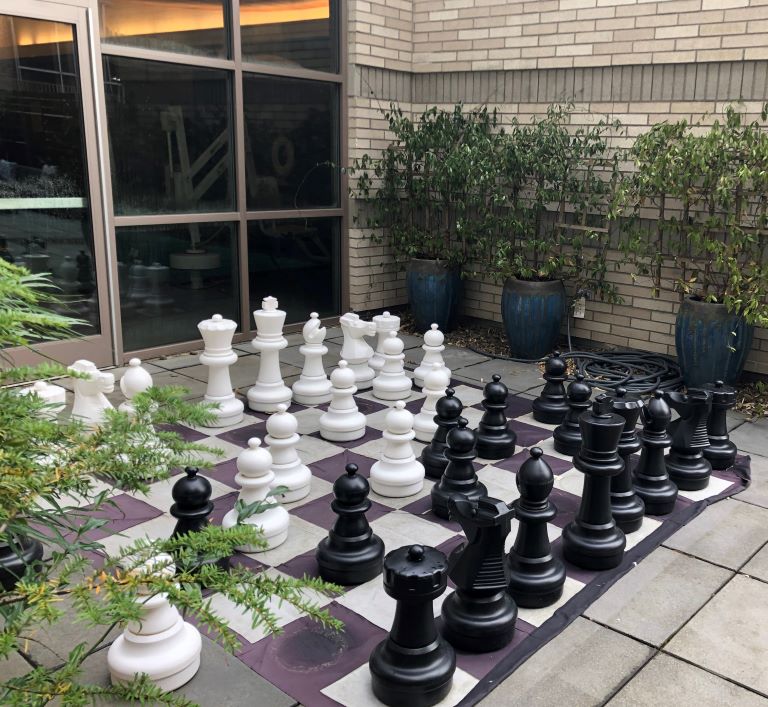 6.
Duniway Hotel Restaurants
Coffee Bar
There is a coffee bar in the lobby of the hotel. This is not as exciting as it may sound.
Note: As of the time of this writing, the Duniway bar is closed due to COVID-19.
Pro tip: There is coffee in your room, and it is actually quite good. No need to pay elsewhere.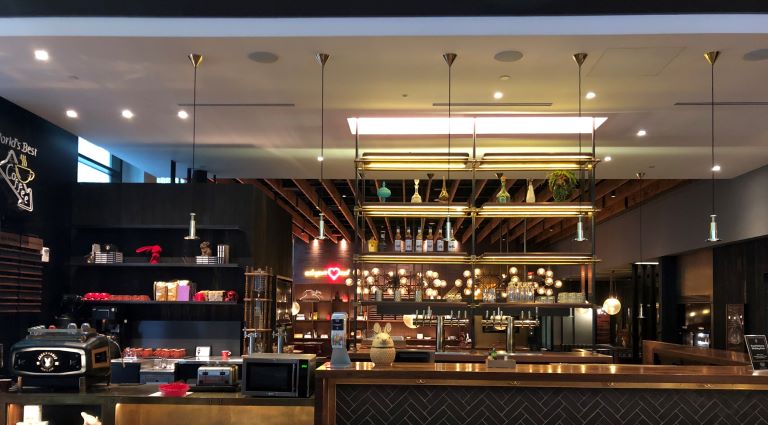 Duniway Jackrabbit Restaurant
Jackrabbit is the only on property restaurant. It serves things like pasta and steak and runs on the more expensive side. It also has a Duniway hotel bar, as all good hotels should.
This is where you will use your dining credit if you have Hilton Honors status. Duniway hotel room service comes from this restaurant as well.
Note: As of the time of this writing, Jackrabbit is closed due to COVID-19. The Duniway Portland breakfast that comes with your Hilton Honors dining credit consists of prepackaged food from the front desk.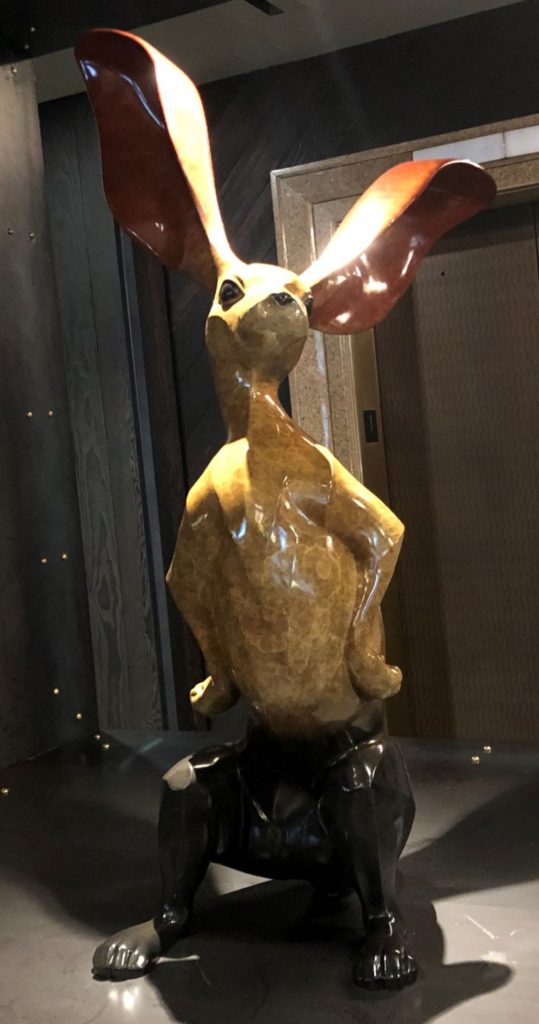 7.
Best Restaurants Near Duniway Hotel Portland Oregon
There are a lot of great restaurants near the Duniway Hotel Portland with gluten free options. The hotel is within a couple of blocks of chains like Fogo de Chao, Ruth's Chris, and the Melting Pot. There are also fast food options, like Qdoba and Jimmy John's.
I would personally skip all of those and visit the establishments below.
Pastini
Pastini is an Italian restaurant located at 911 SW Taylor. The drinks and food, including the gluten free pasta, are awesome and reasonably priced.
Pro tip: Try the Bellini.
Butterfly Belly
Butterfly Belly is a haul from the Duniway, located at 323 NW Park Avenue. It is walkable, but it is a long walk, and you may not always be comfortable if you know what I'm saying. However, this all gluten free Asian restaurant is one hundred percent worth the hassle. Gluten free egg rolls, people. When is the last time you had one of those?
The restaurant is decorated in crazy ways, the owners are funny, and someone from off the street will likely be brought in to sing. Do not miss this one.
Pro tip: The Pad Thai is bomb.
Petunia's Pie & Pastries
Petunia's is a gluten free bakery located at 610 SW 12th Avenue. This is also walkable, but a little far. It has amazing desserts, unlike a lot of gluten free bakeries that make some cupcakes and call it a day. This is a must stop.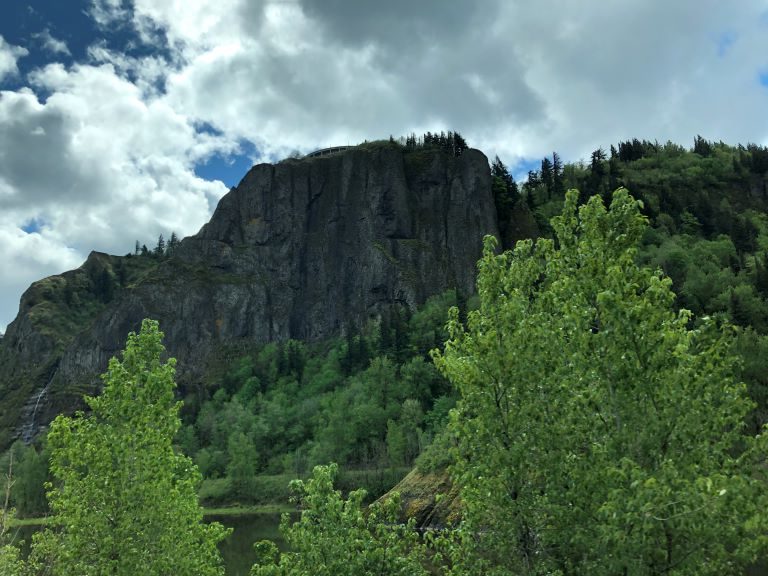 8.
Pool and Duniway Portland Gym
The hotel offers an indoor pool on the eleventh floor next to Abigail's Hideaway. It is small and not frequented by children. Your kids can definitely swim there, but you might want to read the room before you bring the kids in.
There is also a small fitness center with windows that put people working out on full display to people drinking on the rooftop patio.
Pro tip: Work out at a time when you don't expect most people to be drinking alcohol if you don't want an audience.
Note: As of the time of this writing, you need a reservation to visit the gym and pool due to COVID-19. Check the policy at the time of your visit.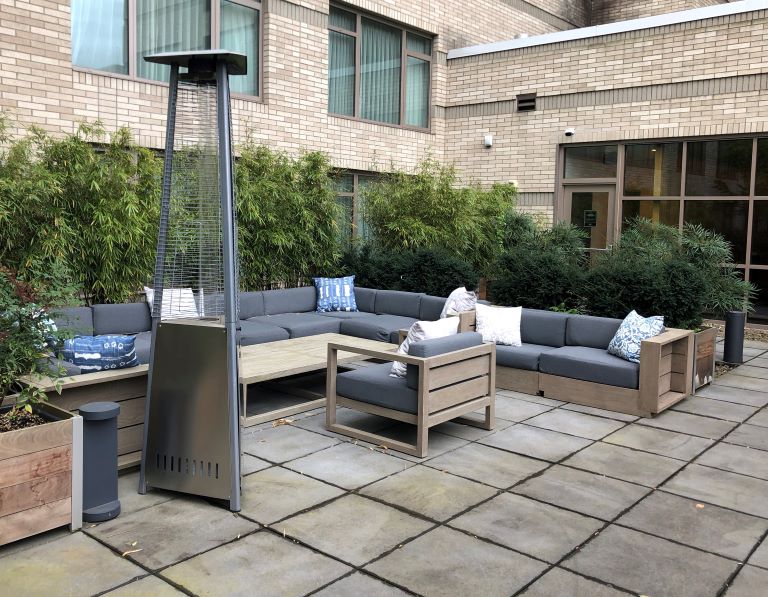 9.
In-Room Massages Are Offered
You can get a massage in your room. Of course, that probably means you should clean it, so you may not want to do that.
10.
Pets Are Allowed
You can bring your pets for an extra $75 deposit that is not refundable.
11.
Leave the Kids at Home
The hotel allows kids, obviously, but I'm going to go out on a limb and say it doesn't actually want you to bring them. Would you leave antique items in the lobby of a hotel if you expected small children to crawl all over them?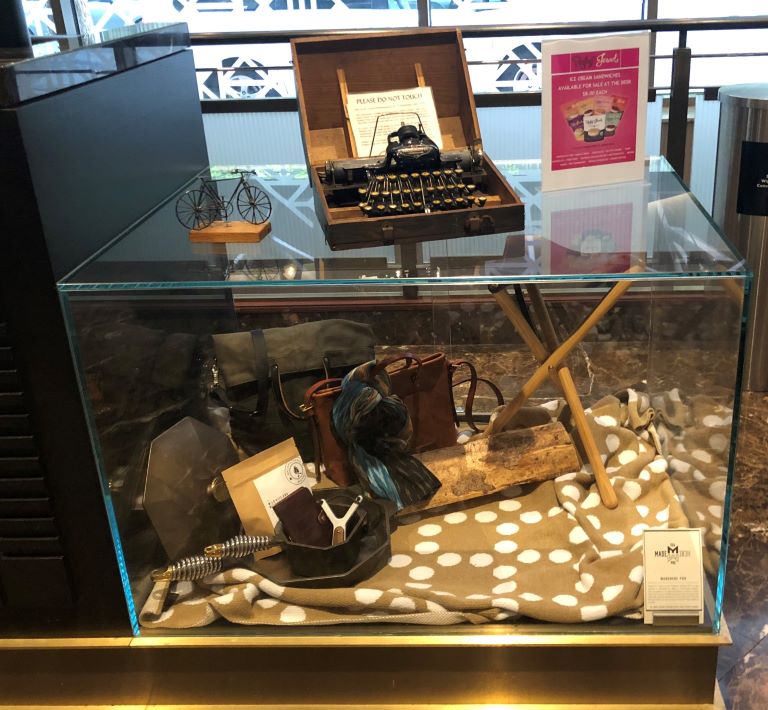 A trip to this hotel is wasted on a child. Save this one for an adults only getaway.
12.
Wi-Fi is Not Free to Everyone
Wi-fi costs $10 for non-Hilton Honors members in both the lobby and rooms. This is nonsense.
Pro tip: Sign up for the Hilton Honors program. It is free to join, and will get you onto the Wi-fi.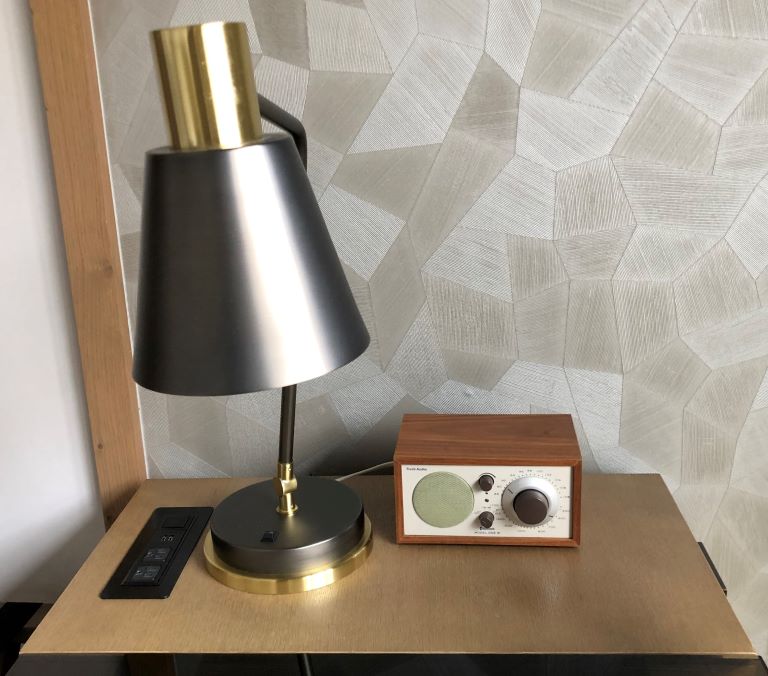 13.
Leave the City
Portland is a cool town, but visiting without leaving the downtown area would be unfortunate to say the least. You can drive to the Pittock Mansion, Mount Saint Helens, Mount Hood, Cannon Beach, and plenty of little coastal towns within a couple of hours. Drive around without much of a plan, stop at some wineries, hike, and hang out on the beaches.
Pro tip: If you want a deep dive into everything Portland has to offer, consider a tour.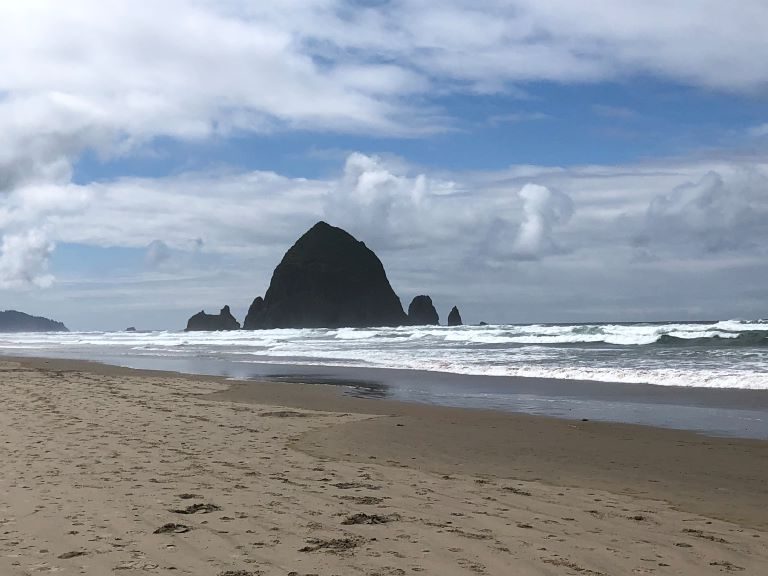 14.
Duniway Check Out Time
Check out time at the hotel is 12:00 p.m.
15.
Ways to Save at the Duniway in Portland
Direct Purchase
The Duniway offers periodic deals. These may include discounted rooms and free parking. Check to see what is available at the time of your trip.
Third Party Booking
You can book the Duniway by Hilton Portland on third party sites like Booking.com, Hotels.com, Travelocity, Hotellook, Tripadvisor, and Expedia. You won't earn Hilton Honors points on your stay, but compare prices to decide what works best for you.
Hilton Honors Points
The Duniway Portland Hotel can be booked with Hilton Honors points. The easiest way to accumulate these points is with the Hilton line of credit cards with American Express. In addition to earning points, the cards come with perks that get you things like free upgrades and dining credits.
The Hilton Honors American Express Surpass is best for beginners. As of the time of this writing, you can earn 130,000 Hilton Honors points (worth approximately $650) after spending $2,000 in the first three months.
Pro tip: If you are a little shy of the number of points you need to book your stay, you can buy them. If you aren't even close, this is unlikely to make financial sense.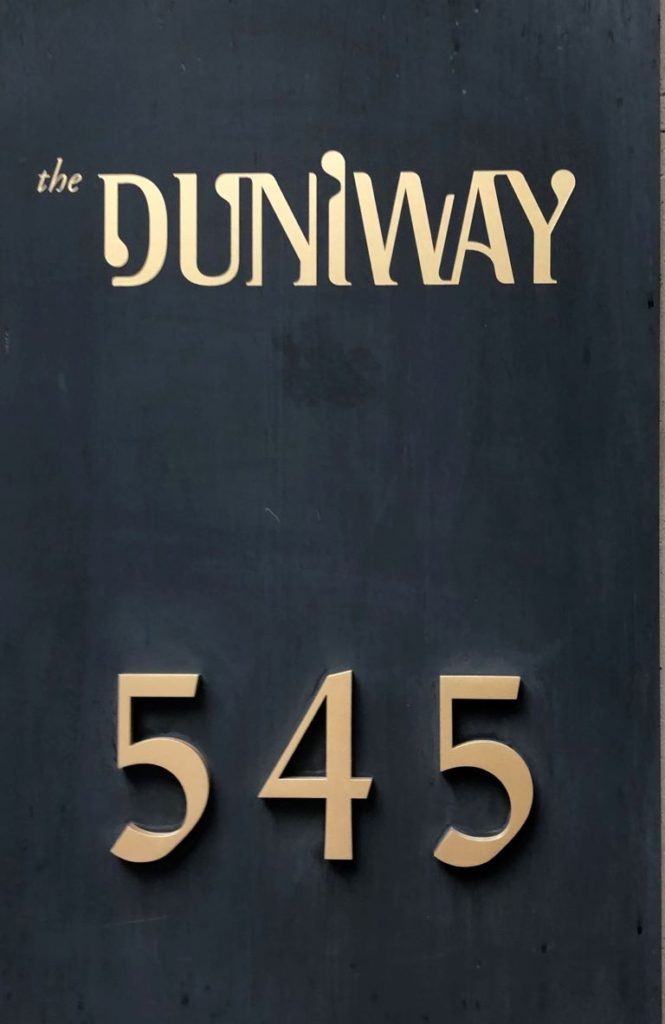 16.
COVID-19 Precautions
As of the time of this writing, the hotel asks guests to follow local guidelines regarding masks in indoor public areas. Check to see what is required at the time of your trip. Daily housekeeping may or may not be suspended.
Final Thoughts – Duniway Hotel Portland
The Duniway Hotel Portland is a great hotel for adults looking for something unique in the downtown area. Don't miss out on the best nearby dining locations, and be sure to venture out of the city to get a taste of what Oregon as a whole has to offer. Bring the dog, but ditch the kids.
Visit Portland. You will not regret it.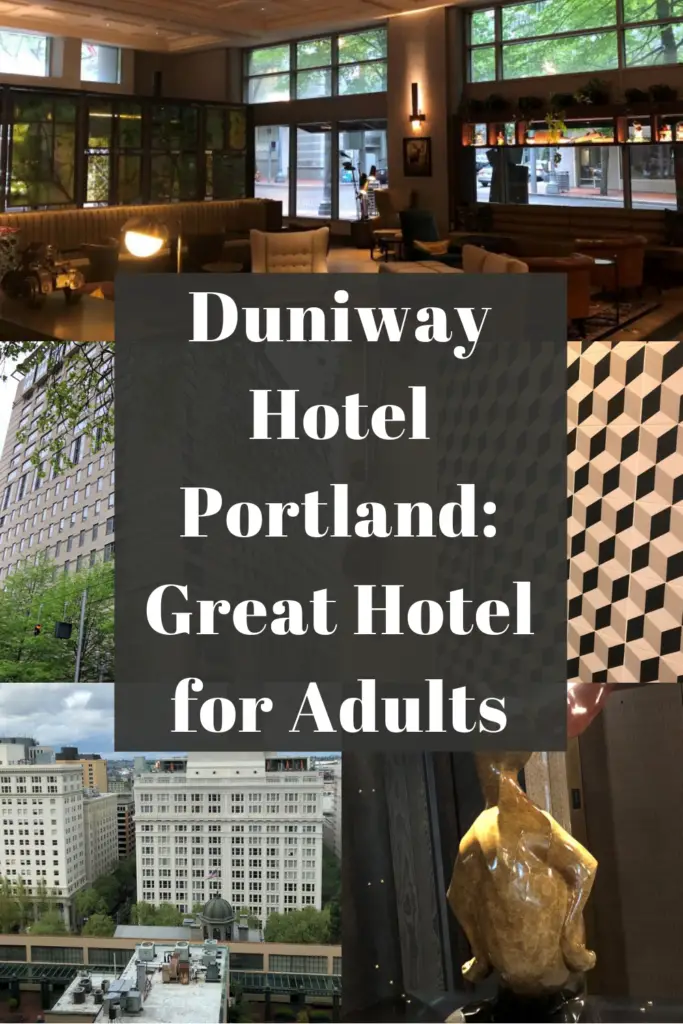 Related Articles to Duniway Hotel Portland: Worth a Trip Without Kids
Duniway Hotel Portland