Theme Park Travel Tips: Top Ten with Little Kids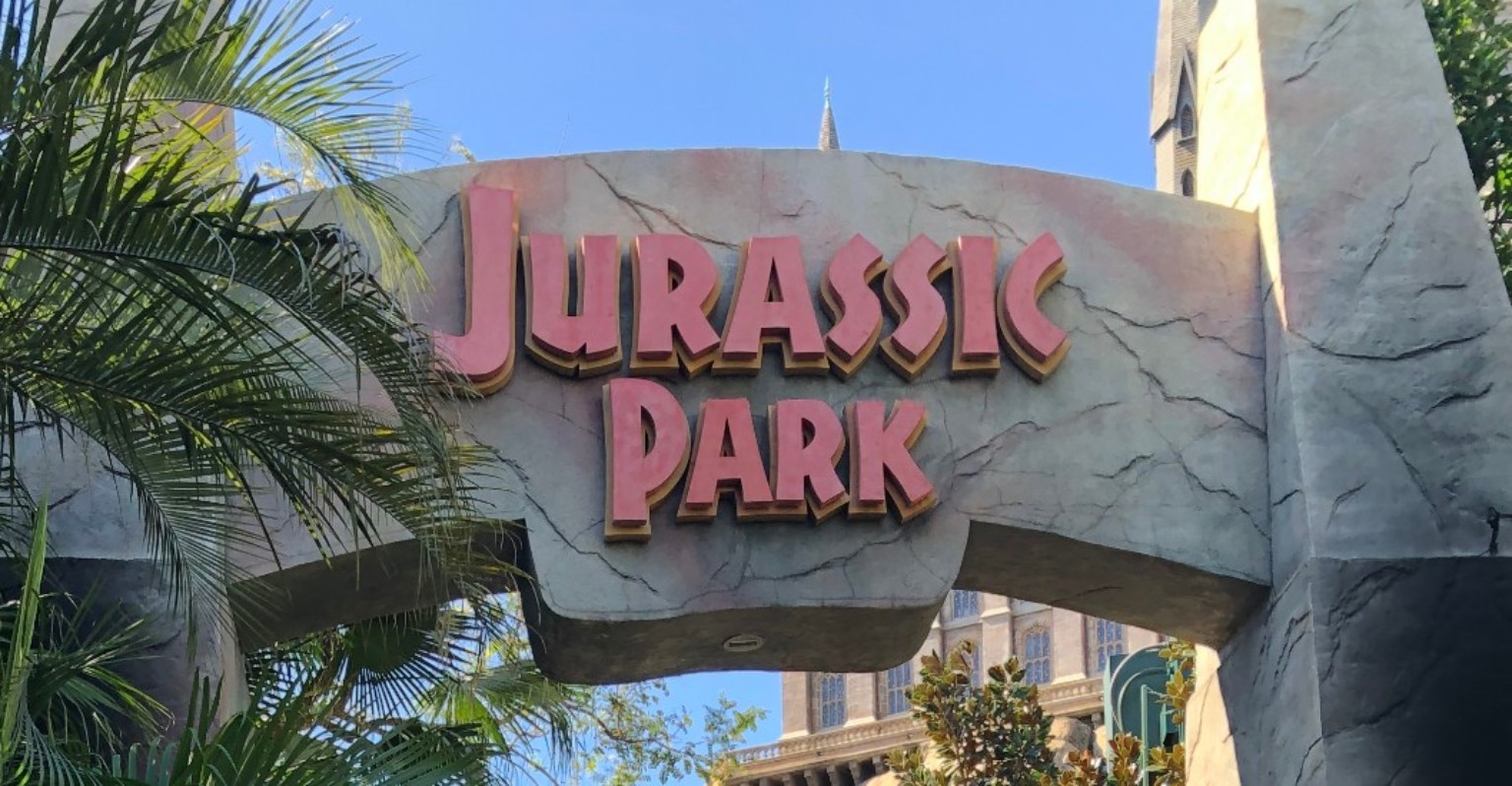 Theme parks get a bad rap from sophisticated travelers. They're hot, crowded, touristy, filled with people with terrible manners, and come with a serious upcharge. There is no getting around these things. However, there are theme park travel tips you can use while planning and visiting that will help you look past the theme park crazy so you can enjoy the good things.
What are the good things about being a theme park tourist, you ask?
1. There are always things to enjoy together.
2. Nothing is more fun than seeing the kids excited about something new.
3. While the prices are inflated, the attractions have an all inclusive feel. You don't have to hand a carny a fist full of tickets to ride the Gravitron at major theme parks.
Don't write off theme parks just yet. Plan your trip and give it a whirl.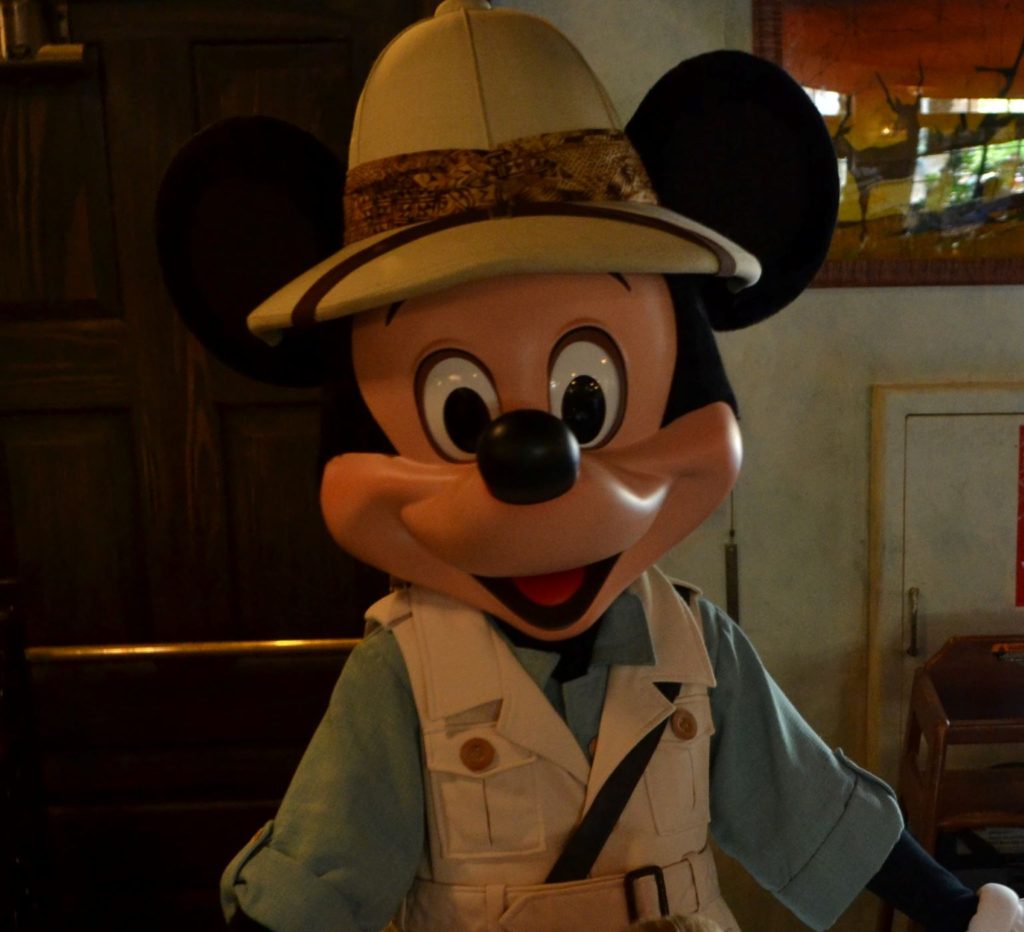 What Are The Ten Best Theme Park Travel Tips

?
As an Amazon Associate, I earn from qualifying purchases.
DISCLOSURE: This post may contain affiliate links, meaning when you click the links and make a purchase, we receive a commission.
Top Ten Theme Park Travel Tips
1.
Check Crowd Calendars – Theme Park Travel Tips
If you have flexibility in when you visit, check a crowd calendar. Avoid the most crowded days of the year. The parks are more crowded when school is not in session, but there is a huge difference between visiting in June (good) and visiting over Christmas break (apocalypse). You may also find lower rates during off peak times.
Crowd Calendar Theme Park Resources
My favorite resources for crowd calendars are:
Note: Disney World is a special animal, because there are four theme parks in Florida from which to choose. You want to visit at a less busy time, and you want to choose the best day to visit each individual park during your trip.
Note: Disneyland has two theme parks in California, Disneyland and Disney California Adventure. It is much easier to choose between these two than the four at Disney World.
Note: Universal Orlando consists of Universal Islands of Adventure, Universal Studios Florida, and Universal's Volcano Bay Water Park. Check the crowd calendar for each park when making your itinerary.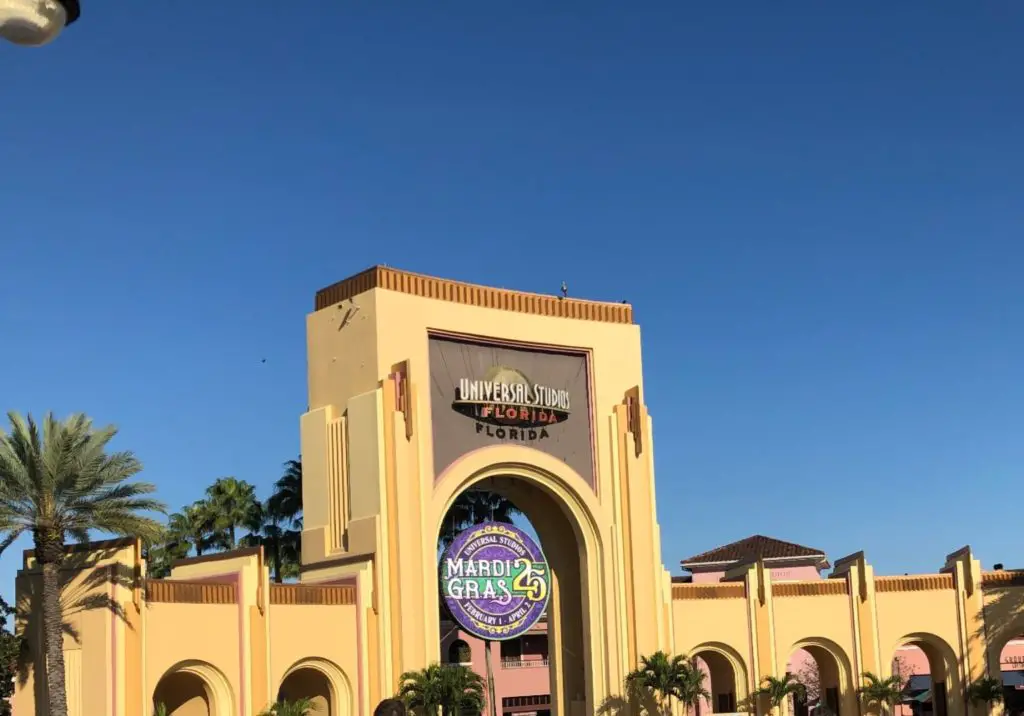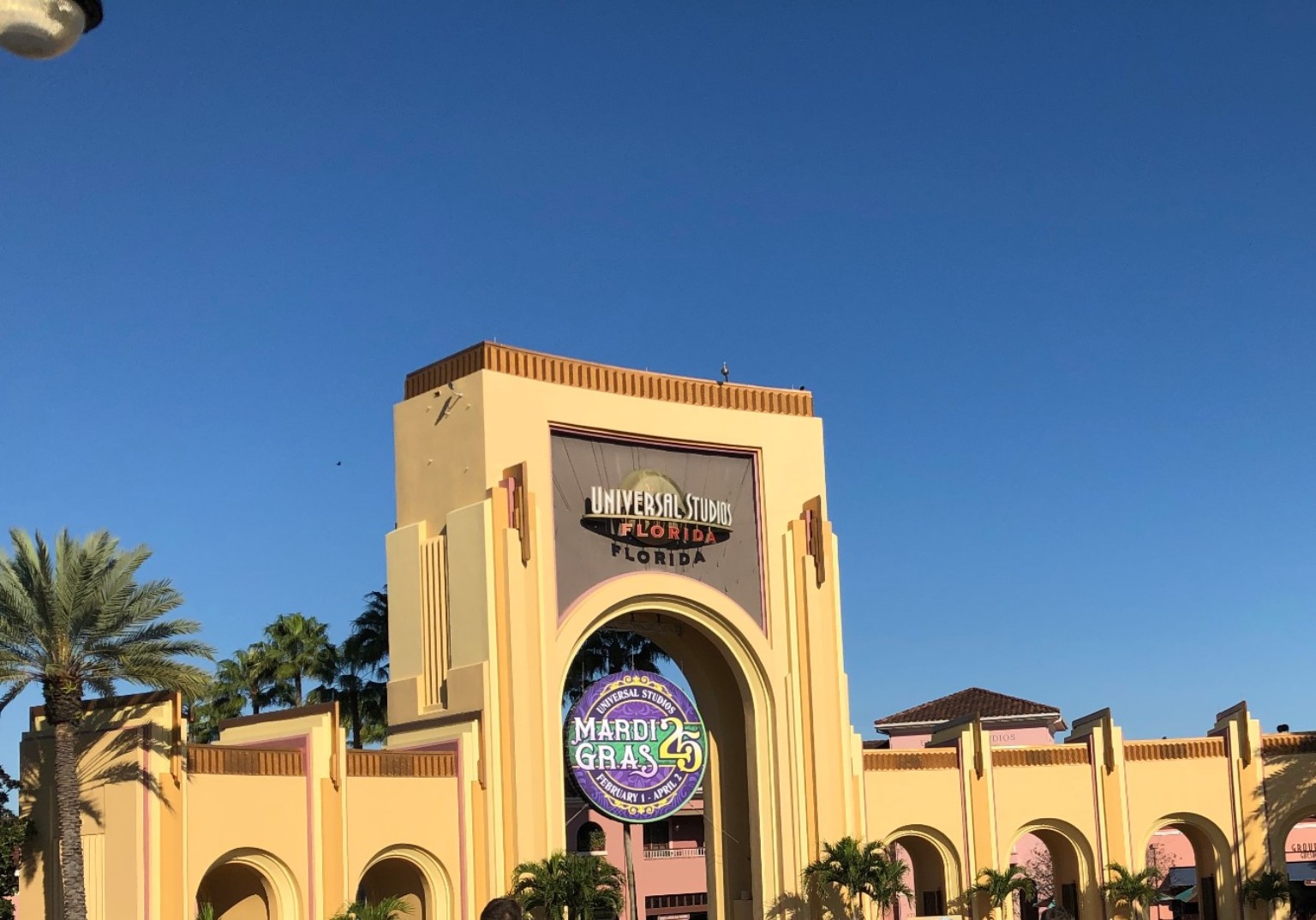 Theme Park Travel Tips – Parks Without Crowd Calendar Resources
For parks without specific crowd calendars available online, consider the following:
A. The park will be less crowded when school is in session.
B. Weekdays are better than weekends.
C. The beginning or end of summer break is better than the middle.
D. Holidays are a nightmare.
2.
Get the Best Theme Park and Hotel Deals – Theme Park Travel Tips
These theme park travel tips are supposed to get you the best deal, not encourage you to visit in the cheapest way possible. That guy from Extreme Cheapskates who asks strangers at restaurants if they are going to finish that should not be in your travel party.
There are plenty of reasons to spend a little more to upgrade your experience. Just don't spend more unnecessarily.
Ways to save money at amusements parks vary by location, but some general theme park tips and tricks to consider are:
A.
Buy Discounted Tickets in Advance
Do not wait until you arrive to purchase tickets. You can almost always find better deals on the park's website and discounted sites like Undercover Tourist, Groupon, or Viator.
Disney offers more opportunities to save. In addition to discounted tickets, you can purchase discounted Disney gift cards to use to purchase theme park tickets and pay for purchases within the park. This definitely has some disadvantages. If you cancel your trip, you will have money sitting on Disney gift cards and not in your bank account. Decide what works best for you.
B.
Consider a Dining Plan
A lot of theme parks offer meal plans. Most are not good deals unless you plan to eat a full meal every hour. However, some, like the ones offered at Six Flags and Disney World (currently temporarily suspended), might make sense for you. Disney posts the menus on its website. Do the math.
C.
Shop for Theme Park Vacation Packages
Rooms on theme park hotel property are generally more expensive than those found at off property hotels, but theme park travel packages that combine tickets and a hotel stay may make sense for you.
On property stays often come with perks you cannot get off property, like free transportation to the parks and early park admission. These extras help justify the cost. Universal's premier hotels even include Orlando packages with theme park tickets and Universal Express Unlimited, a huge savings if you plan to purchase these front of the line passes anyway.
D.
Price Season Passes
Are you going to visit multiple times? If so, season passes may be cheaper than individual tickets. Consider your options.
E.
Visit Multiple Days
Some parks offer tickets that get cheaper per day when you purchase multiple days. If you have some flexibility and would like to extend your stay, you might get a better value if you stay longer. This has the added benefit of allowing your family to slow down, a sanity saving measure that cannot be understated.
F.
Don't Park Hop
Some theme parks offer you the option of bouncing between multiple parks in the same day. These tickets cost more than single park per day tickets. In some cases, it is worth it, but is it for you? Are you really going to park hop?
Will you have enough to do in one park per day to entertain your small children? Do your kids need naps? Will transportation between the parks be a giant time suck? If the answer to any of these questions is yes, save your money.
G.
Use Miles and Points
Make your credit cards work for you. Check to see which cards offer the best value when you make your purchase. You may want to use different credit cards for each element of your trip. While you're at it, consider taking out a couple of new ones.
3.
Consider Buying Front of the Line Passes – Theme Park Travel Tips
Don't want to wake up early but still want to ride everything? Throw money at this problem. Most theme parks have passes that get you front of the line access. Some are free, but most go for the price of a kidney on the black market. Whatever the cost, I believe most are worth it if you don't visit on a regular basis and want to squeeze everything in.
This FastPass Busch Gardens clearly took a page from SeaWorld (because SeaWorld owns it). Quick Queue allows you to skip the regular lines.
As of the time of this writing, options include:
Quick Queue Unlimited Busch Gardens
Quick Queue for Busch Gardens Unlimited lets you skip the lines at participating theme park rides. Prices start at $19.99 per person per day.
Quick Queue Busch Gardens
Quick Queue lets you skip the line once per day at participating rides. Prices start at $14.99 per person per day. I would skip this and get the unlimited option if the price is close.
Quick Queue Junior
The Quick Queue at Busch Gardens Junior pass lets you skip the line once per day at the kiddie rides. The price starts at $9.99 per person per day.
FastPass Cedar Point allows you to skip the regular lines on specific attractions as many times as you want. As of the time of this writing, these passes are not for sale. In addition to the regular Fast Lane pass, Cedar Point offers Fast Lane Plus which grants access to more attractions than the regular pass.
FastPass Plus Disney World (temporarily suspended)
FastPass for Disney World is a system that is free to all guests. Each guest is allowed to book three FastPasses ahead of time, then add more after the initial three are used or expired on the day of your visit. This is all done on Disney World's FastPass app.
This sounds nice, but everyone has access to the system, so it really isn't a perk. Other than using FastPasses strategically, they aren't a huge benefit (but they are a huge detriment if you don't make FastPass reservations).
Guests staying Club Level at a Disney resort (a steep add-on in itself) have the option to purchase three additional FastPasses for $50 per person with a three day minimum, costing a family of four a whopping $600. This is one of the few occasions that I do not think an extra expense is a good idea. You can visit additional days for less. Extend your trip or save your money.
Unlike Disney World, there is no system to get a free FastPass at Disneyland on the app. You can either run around grabbing paper FastPasses like it's 1999, or purchase Disney MaxPass. MaxPass allows you to book FastPasses on Disneyland's app upon arrival. You do not book any ahead of time. As of the time of this writing, MaxPass costs $20 per person per day.
Is MaxPass worth it? It sounds like a giant ripoff. Why should you pay for a FastPass for Disneyland when you can get it for free at Disney World? Because everyone else doesn't get it for free either. You have way less competition and get way more FastPasses in Disneyland.
As an added bonus, PhotoPass downloads are included with MaxPass Disneyland. If you have ever opted to purchase Memory Maker instead of braces for your child, you know this is a good deal.
The FastPass Kings Island's website looks a whole lot like that of Cedar Point. There is a Fast Lane option that lets you skip the regular line on some attractions, and Fast Lane Plus that gives you access to even more.
Knotts FastPass is similar to that of Kings Island and Cedar Point. Fast Lane allows you to skip the regular line on certain attractions (with no Fast Lane Plus option).
The park does not have any free front of the line passes. Instead, it offers the Reserve and Ride LEGOLAND California system that allows you to reserve your place in line for a ride on the app while riding something else for an extra charge. The system allows you to multitask.
As of the time of this writing, your options are:
Reserve and Ride LEGOLAND Express
The Express option starts at $35 per person and reduces wait times by 25%.
Deluxe
The Deluxe option starts at $50 per person and reduces wait times by 50%.
Ultimate
The Ultimate tickets start at $100 per person and reduces wait times by 95%.
I personally think the Express pass is sufficient and reasonably priced. The Ultimate LEGOLAND Reserve and Ride price is $400 for a family of four. That is quite steep for what you get.
LEGOLAND Florida Fastrack
Fastrack allows you to skip the regular lines at participating attractions (which is most of the rides) at LEGOLAND Florida. Your options are:
Fastrack Unlimited
Fastrack Unlimited provides access to participating attractions as much as you want. The only limit is that you can visit The LEGO MOVIE Masters of Flight once per hour. Prices vary by the day, but start around $60 per person.
Fastrack 3-Pack
Fastrack 3-Pack gets you access to only The Great LEGO Race, Coastersaurus, and The Dragon. Prices vary, but start around $24 per person.
SeaWorld Quick Queue Pass
Quick Queue gives you front of the line access to specific rides as many times as you want. Options vary by the park. Some of these passes are definitely worth it. You walk onto the rides with almost no wait.
As of the time of this writing, Quick Queue Pass Seaworld Orlando options are:
Quick Queue Unlimited
Quick Queue Unlimited gets you onto specific attractions as many times as you want. SeaWorld Quick Queue tickets start at $19.99 per person per day.
Quick Queue Junior SeaWorld
Quick Queue Junior allows you to skip the lines at the kiddie rides once each. As of the time of this writing, SeaWorld Orlando Quick Queue costs start at $9.99 per day. I am not sold this one is worthwhile.
Unlimited Quick Queue and Reserved Seating
Unlimited Quick Queue Pass SeaWorld San Antonio and Reserved Seating gets you access to specific attractions and reserved seating. The SeaWorld Quick Queue cost starts at $39.99 per person per day. If Quick Queue Unlimited SeaWorld San Antonio includes rides you want to ride, I would seriously consider it.
Quick Queue at SeaWorld
SeaWorld San Diego Quick Queue is normally offered, but is currently suspended because rides are still closed in California. When it is offered, it is worthwhile.
Reserved Seating
Reserved Seating lets you sit in a special section for the shows as many times as you want. Prices start at $25 per person per day. This is totally unnecessary and a massive waste of money in my opinion. There is plenty of seating available.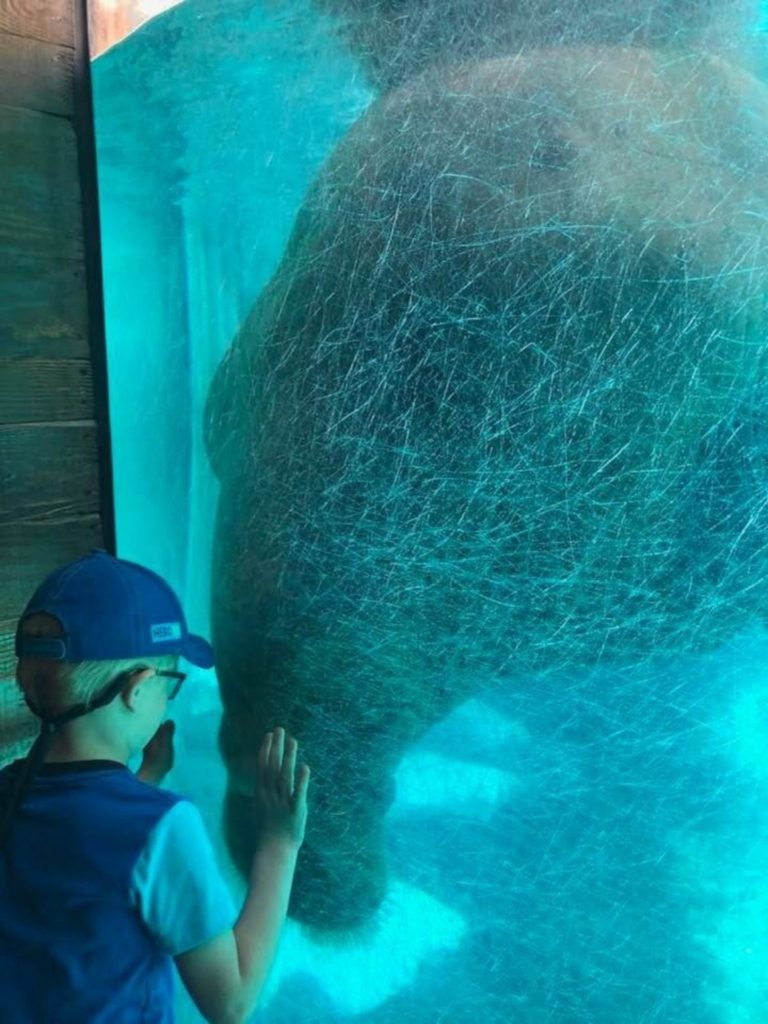 The options vary by the park. The FastPass Six Flags allows you to virtually get in line and come to the line when it is your turn, similar to LEGOLAND's Reserve 'N Ride. The passes have different tiers with different levels of waiting. Prices vary.
Universal Express
Universal does not offer any front of the line passes to guests who don't cough it up. It does, however, sell a version of a FastPass for Universal Studios that is nothing short of awesome. Is Universal Express worth it? Universal Orlando's certainly is. Hollywood's is questionable.
Universal Studios Hollywood offers Universal Express Hollywood, a pass that gets you front of the line access to every show, ride, and attraction one time each. The Universal Express Ticket Hollywood starts at a whopping $179 per person.
Universal Orlando also has Universal Express, but there are two options from which to choose at a more reasonable rate.
Universal Express Pass
The Universal Express Pass gets you front of the line access to most rides once per day. Prices vary, but the Universal Express costs start around $60 per person per day. I know I said buying additional FastPasses at Disney World for $50 per person per day was a ripoff, but the Universal pass get you on every ride, not just three, so it is a much better value.
Universal Express Unlimited Ticket
Universal Express Orlando Unlimited allows you to skip the lines as much as you want all day on every ride that accepts the pass (which is almost all of them). The Universal Orlando Express Pass cost starts around $85 per person per day.
Pro tip: If you stay at one of Premier Universal Orlando Resorts, Universal Express Unlimited is INCLUDED for all guests in the room. If you were going to buy a Universal Express ticket anyway, the room is basically free. If you can afford the steep rates, this is a no brainer.
Hotels with Universal Express Unlimited: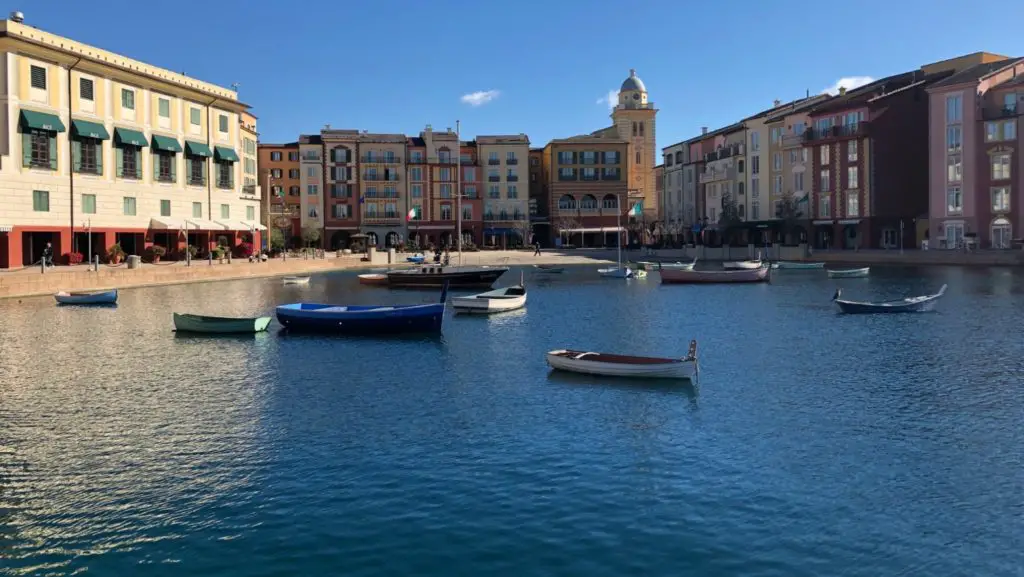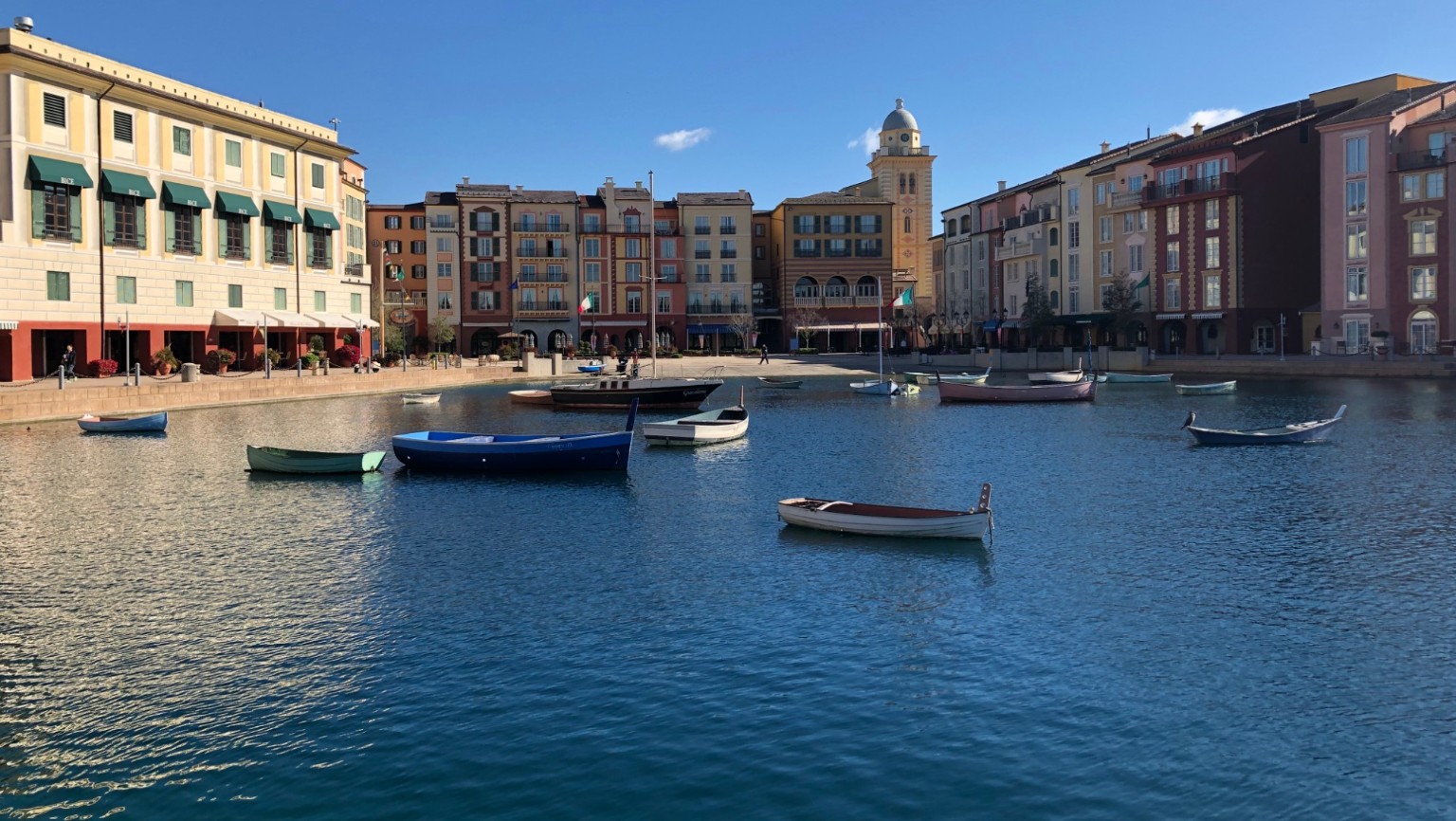 4.
Theme Park Reservations – Theme Park Travel Tips
Before COVID-19, a theme park reservation system wasn't even on my radar. Now, you need a reservation to even step foot into some theme parks. While this is a pain, it prevents the theme park attendance from resembling the Battle of the Bastards when Jon Snow was in serious trouble in that circle.
Busch Gardens requires theme park reservations to enter.
Cedar Point
Park reservations are required except for those staying on theme park and hotel packages at this theme park in Ohio.
Disney World requires you to purchase tickets before making reservations.
Disneyland has not yet reopened, but has already gone on record stating reservations will be required.
Kings Island
No theme park reservations required.
Knott's Berry Farm
Knott's Berry Farm has not yet reopened as of the time of this writing.
LEGOLAND
LEGOLAND Florida requires you to select a date to visit when you purchase your tickets.
The LEGOLAND California park has not yet reopened, but typically has the same system.
SeaWorld
All three SeaWorld parks require reservations, which can be made here:
All of the parks have not yet reopened, but theme park reservations are required at most as of the time of this writing.
Universal
Reservations are not required for Universal Orlando or Hollywood.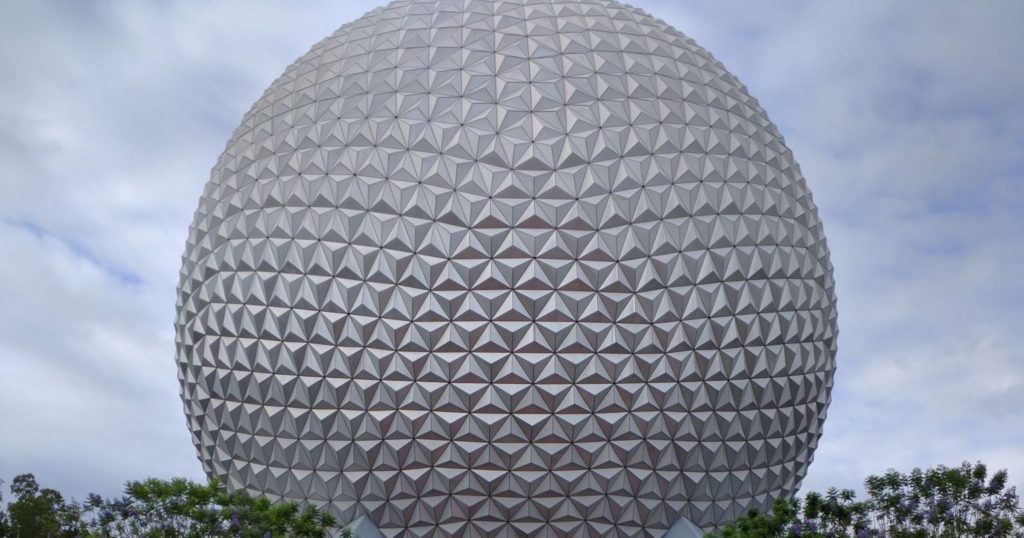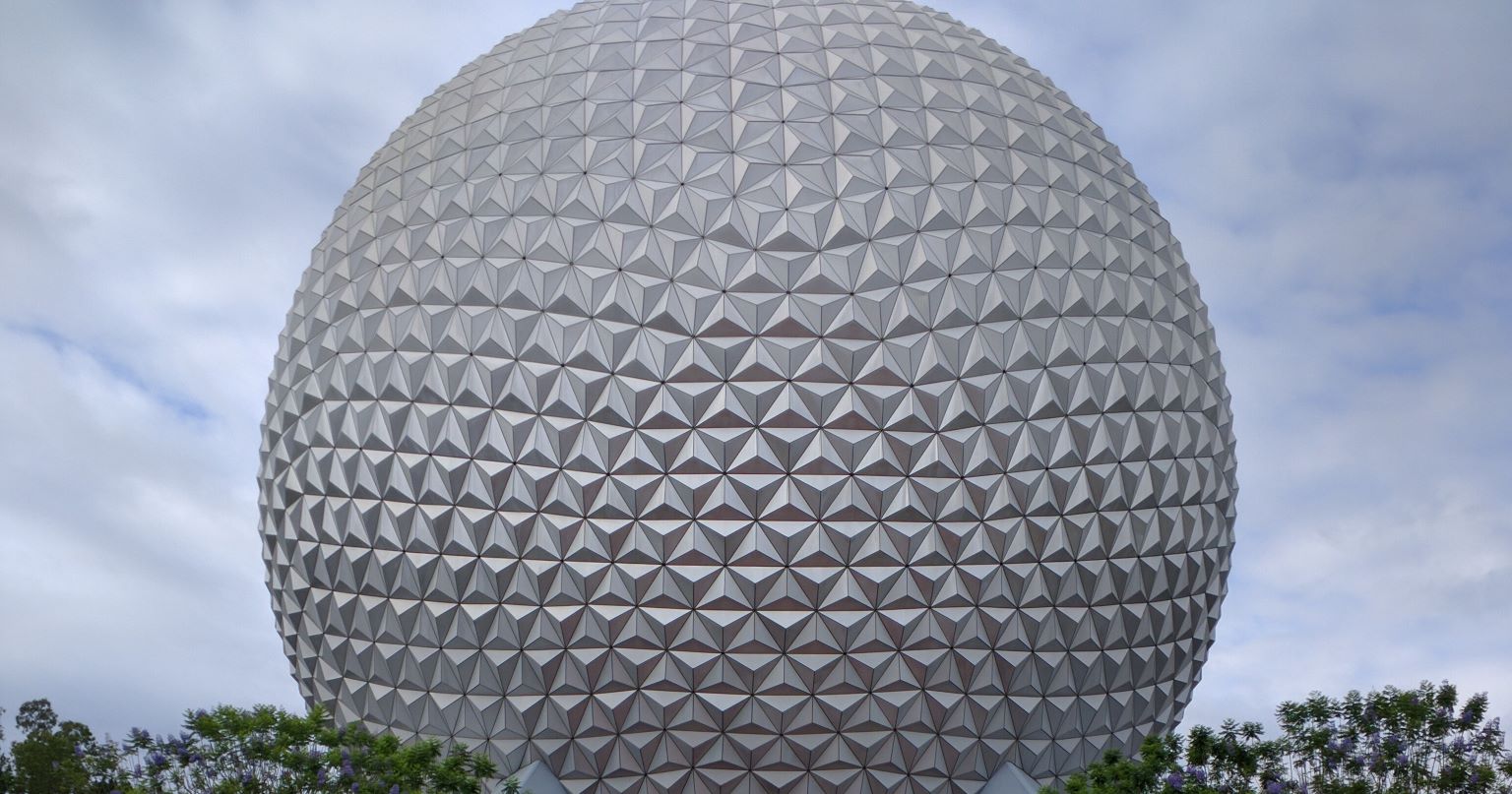 5.
Plan Dining – Theme Park Travel Tips
You know how without fail you see hangry kids throwing temper tantrums while their parents stand in long lines in the sun to buy $20 hot dogs? Don't be those people. If the park you are visiting accepts advanced dining reservations, make them. Why not make your life easier?
At a minimum, you should decide where you want to eat before you arrive. You can wing it at some theme parks, but not all. You don't want to resemble the Pirates of the Caribbean animatronics by the end of the day.
Pro tip: Eat at an off time. We eat snacks for breakfast before rope drop then have an early lunch when the park is starting to fill up.
Theme Park Dining Reservation Policies – Theme Park Travel Tips
No dining reservations are accepted.
No dining reservations are accepted.
Timeframe: 60 days in advance (formerly 180 days before COVID-19)
Dining reservations can be made 60 days in advance of the beginning of your trip. You can book dining reservations for up to 10 days when your reservation window opens. You don't have to log on each day to book reservations at exactly 60 days from the date of your visit.
Reservations open around 6:00 a.m. EST. You want to be on at this time if you care where you eat.
Pro Tips to Get Competitive Reservations:
A. Make your plan BEFORE you log on. A bunch of Disney nuts will duke it out to the death the second their booking window opens for reservations at Cinderella's Castle.
B. Figure out which reservations are most difficult to obtain and make those first. Do not make your reservations in chronological order.
C. Plan to visit the hot ticket restaurants toward the end of your trip. There will be more times available when your window opens. People arriving the week before you have already had the opportunity to make reservations for the first few days of your trip.
D. Make sure you can log on to the My Disney Experience app before your window opens. It is glitchy to say the least.
Timeframe: 60 days in advance
Disneyland dining reservations can be made 60 days in advance of the day of your visit. There is no 10 day bonus booking window like the one offered at Disney World. Good news. You don't need it. Dining reservations at Disneyland are not that hard by which to come. Disneyland is visited largely by locals who don't care where they eat.
No dining reservations are accepted.
Timeframe: 90 days (maybe)
The majority of the restaurants at Knott's Berry Farm do not accept reservations. At least one restaurant, Mrs. Knott's Chicken Dinner, located outside of the theme park, recommends reservations which can be made on Open Table.
Timeframe: 90 days in advance at the resorts (maybe)
LEGOLAND Florida is currently insisting upon reservations to the theme park hotel restaurants. You need to go on Open Table to make these. They don't list a specific timeframe, but the window appears to be 90 days out given the current offerings.
LEGOLAND California recommends reservations for larger groups at the resort. You can make reservations over the phone.
The LEGOLAND parks do not accept dining reservations at the theme parks.
Timeframe: Reserve when you feel like it.
SeaWorld does not accept dining reservations for most restaurants, but you can make reservations for the Dine with Orcas meal. These times seem to be posted well in advance, in some cases more than a year before the date of your visit.
Six Flags
No dining reservations are accepted.
Timeframe: Up to 90 days in advance
Universal is like the Wild West. Some restaurants take reservations up to 90 days in advance, others 30 days, and some not at all. If you call the reservation phone number, they sometimes magically find available reservations for restaurants that claim to not accept them. Start early and try multiple avenues. The scrappy bird gets the worm here.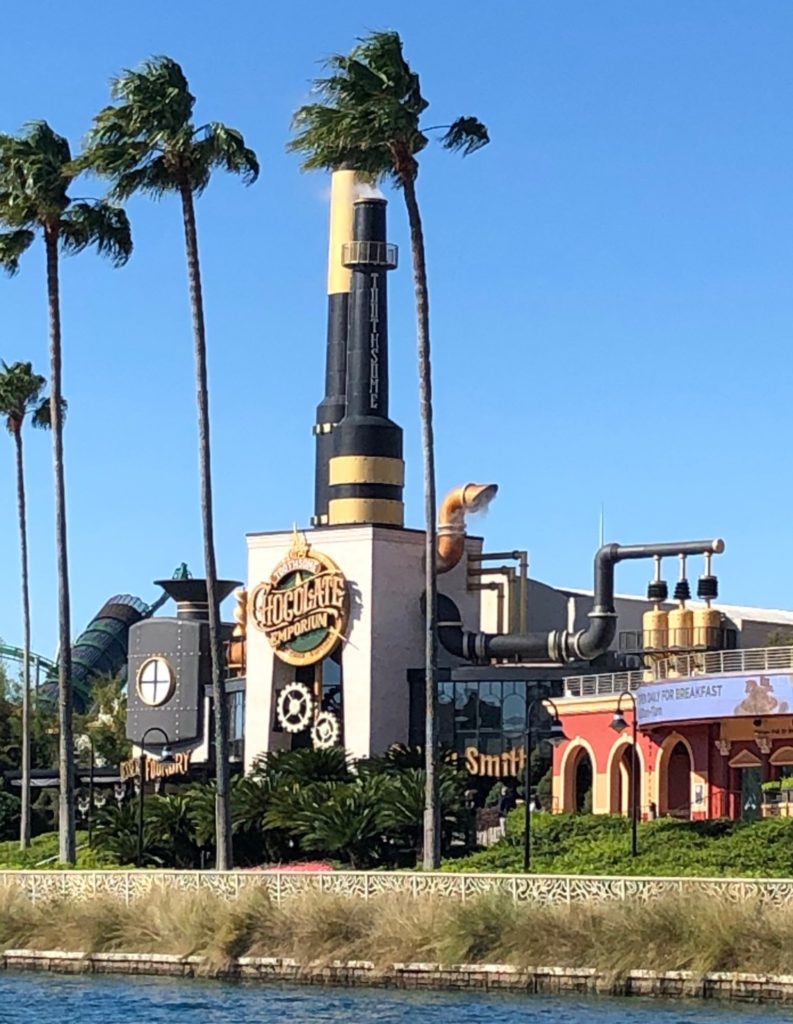 Can You Bring In Outside Food?
I don't recommend lugging around a cooler with a bunch of lukewarm bologna. You already spent this much money. You might as well go all in at this point.
With that said, I understand why some people want to bring in some snacks and water. Will the park let you bring those in?
Busch Gardens
Busch Gardens means business. It has the worst policy of any theme park in Florida. Water only. If you have a special dietary need, you have to contact Guest Services.
Cedar Point
Cedar Point wants your money. This is not its first rodeo. You are allowed to bring in water and food for those with dietary restrictions and medical necessities. There are picnic facilities outside the park if you want to let your food bake in the car all day.
Disney World
Shockingly, Disney has the most liberal policy regarding outside food of the theme parks in Orlando, the theme park capital of the world. Outside food and non-alcoholic drinks are allowed as long as they are not in glass and don't have a pungent odor. Seriously. There is nowhere to heat or refrigerate food at the parks.
Disneyland
The policy is identical to that of Disney World. You can bring things in that aren't in glass and don't smell like used gym socks. There is nowhere to heat or refrigerate food.
Kings Island
Kings Island does not allow outside food or beverages except for baby food and for those with dietary restrictions.
Knott's Berry Farm
Knott's Berry Farm only lets you bring in water, baby food, and food for guests with dietary restrictions.
LEGOLAND
LEGOLAND allows you to bring outside food and drinks, but you cannot bring in glass containers, coolers, or alcohol. There is nowhere to heat or refrigerate food at the park.
SeaWorld
SeaWorld's policy is odd. Coolers are allowed in, but they can only contain individual sized snacks, water, and baby food. Family sized portions and picnics are not allowed in. Exceptions are made for those with special dietary requirements.
Six Flags
Six Flags likes when you buy its churros, so the outside food policy is not generous. They do not even specify that outside water is allowed, but I can tell you from personal experience that an empty sports bottle will make it through. Guests with dietary restrictions can bring in two sandwich bags and one snack in a small cooler. Baby food is allowed.
Universal
Universal has a restrictive policy. Glass, open containers, and coolers are not allowed. They make exceptions for the following:
A. Bottled water (up to 2 liters)
B. Small snacks (with the word "small" being subjective)
C. Food for those with dietary restrictions and medical necessities
D. Baby food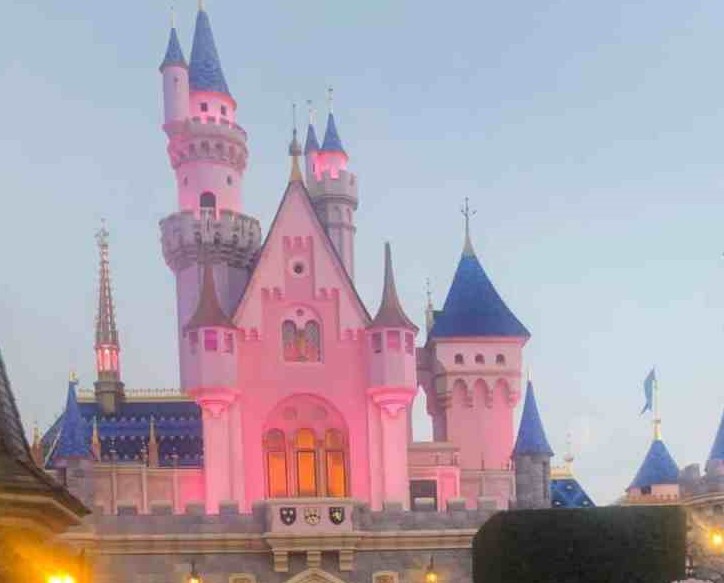 6.
Make a Touring Plan – Theme Park Travel Tips
The single best way to have a miserable theme park day is to walk in with no plan. Casually skipping down Main Street with no concept of the theme park layout and what rides are popular ensures you will wait in some seriously long lines in the heat.
Fortunately, there are plenty of free resources with amusement park tips and tricks to help you do so. You can often find plans with multiple options, including those that cater to families with small children.
Resources for Touring Plans – Theme Park Travel Tips
Personalized Touring Plans – Theme Park Travel Tips
TouringPlans allows you to make free personalized itineraries that can be refreshed throughout the day on the free Touring Plan app for the following parks: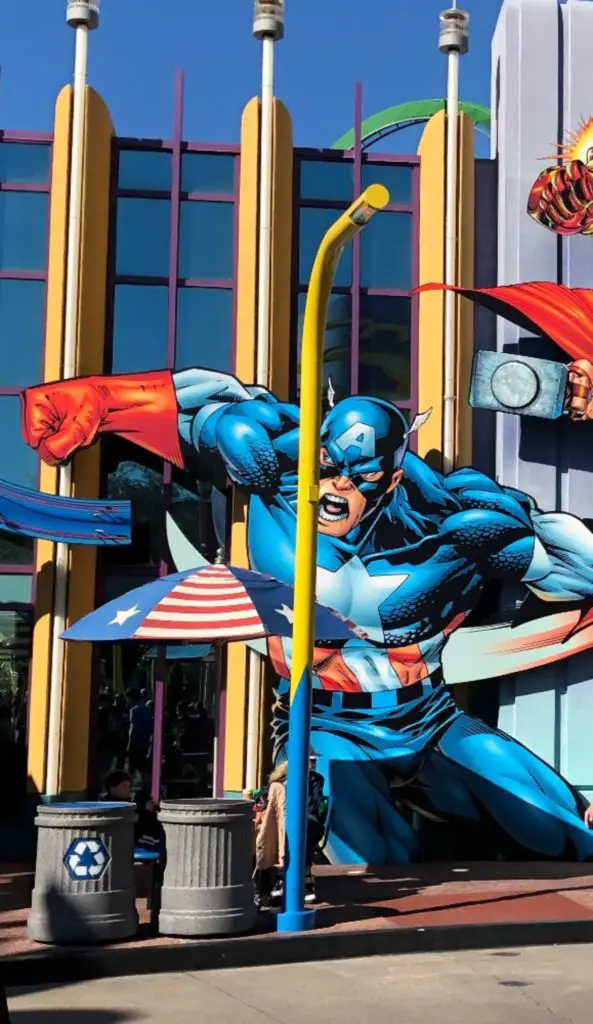 Tips for Parks Without Specific Touring Plans
Go to the rides first. The theme park zoo animals will still be there when the park gets crowded.
Visit the newest rides and roller coasters first.
Visit the big rides first.
Start in the back of the park. LEGOLAND is largely frequented by little kids with short legs who move like molasses. You can run faster. Hustle to the back.
SeaWorld doesn't have many rides, so the lines for all the big ones are long. Try to hit the rides early or late in the day. It is easy to get a seat at the theme park shows, so you can save those for the most crowded part of the day.
Generally, the newest rides and theme park roller coasters will have the longest wait times. Figure out what those are and go there first.
Harry Potter. Harry Potter. Did I say Harry Potter? Go there first. The rides are popular, and the Wizarding World of Harry Potter is so much more enjoyable when you don't have to throw elbows to walk through the crowd.
Pro Theme Park Travel Tips for All Parks
A. If you are visiting a hot park, try to alternate between indoor and outdoor theme park queues so you don't bake in the sun for hours at a time.
B. Visit the most popular attractions early in the morning.
C. Consider starting your day in the back of the park. Most people get distracted by something shiny in the front and are not in on this amusement park ride tip. There is less competition in the back.
D. If you have the luxury of time, build in a break day to your trip as opposed to a break in the middle of the day. Waking up at the crack of dawn is much more palatable if you only have to do it a couple of days in a row. Build in time for relaxing, swimming, and sleeping in.
E. Lots of people like to take breaks in the middle of a park day, but by the time you travel back to your hotel and get your kids to sleep, you have burned multiple hours. This seems like a waste of time and money to me. When my kids needed naps, they slept in the stroller, but to each their own. If you will need a break, build it into your plan.
7.
Download Theme Park Apps – Theme Park Travel Tips
A good app makes all the difference. It is a treasure trove of information to make your day go more smoothly. These apps will provide wait times, dining information, and theme park maps, among other things.
Note: In addition to Disney World's app, download the Touring Plans Disney World app to map out your itinerary.
Note: Additionally, download the Touring Plans Disneyland app.
Note: Also download the Touring Plans Universal Orlando app.
8.
Pack Only What You Need – Theme Park Travel Tips
Everything a theme park sells comes with an upcharge. That $20 mini-bottle of sunscreen must have been made with the same water Shannen Doherty uses to wash her hair. I hate to pay extra for something stupid, but I also don't want to drag around a bunch of crap I don't need in a theme park backpack.
Consider packing the following items in your theme park travel bag:
F. Baby supplies
J. Tickets and identification
K.

Gum

(which is often not sold at theme parks)
End of theme park travel list.
9.
Arrive Early – Theme Park Travel Tips
Theme parks are at their most glorious first thing in the morning when the people who are not taking this seriously are still sleeping. You will get more done in the first couple of theme park hours than you will the rest of the day if you are doing it right. If you want to sleep in every day, prepare to battle the masses.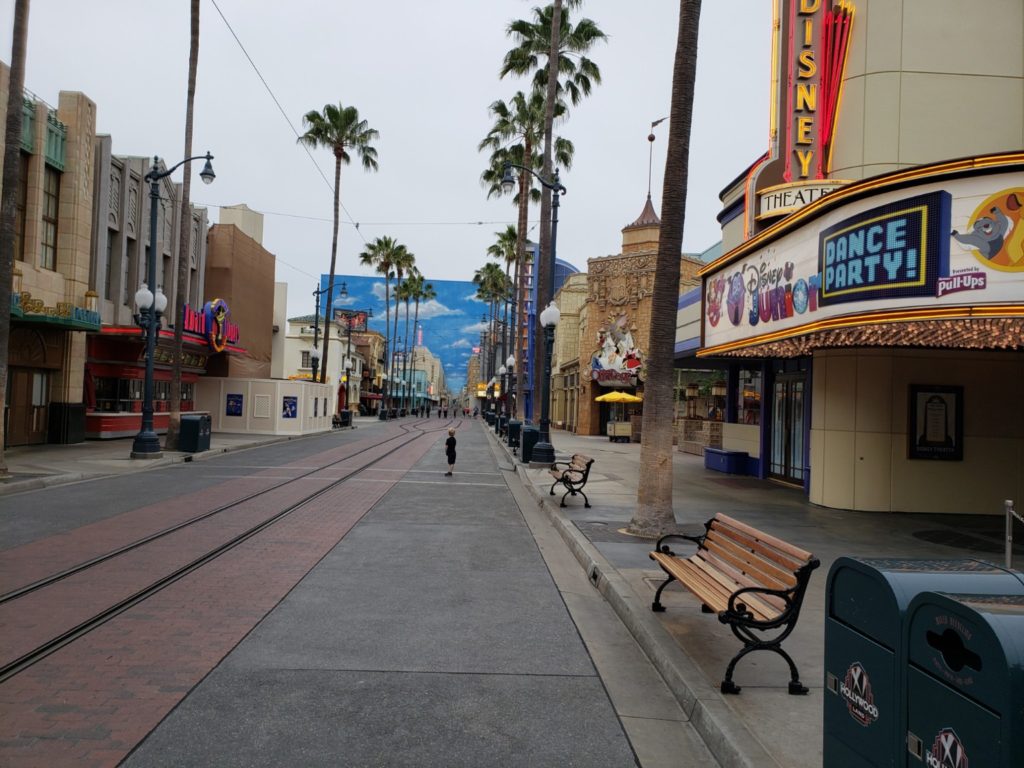 10.
Child Swap at Theme Park Programs
This is an important theme park travel tip for those who want to enjoy larger rides sans short people. If your kid is dragging you down, check to see if the theme park has a program that will allow two adults to ride separately without waiting in line twice. If you have older children as well, they can often ride with both parents.
Sometimes, one of the most important amusement park tips for toddlers is to ditch them.
Child Swap Busch Gardens allows one adult to wait with the child who is too short, then switch with the other adult. The official policy seems to be the older child cannot ride twice unless the ride attendant is in a good mood.
Cedar Point Theme Park Sandusky Ohio only requires one person to wait in line. After the first adult rides, the other adult is allowed to walk to the exit to ride. You must have a child that is too short to ride to qualify.
You must obtain a pass at Guest Services, Town Hall, or the Resort Entrance Gate to participate in Child Swap Cedar Point. You cannot walk up to an individual ride and expect this to work without the appropriate paperwork (like when Wayne and Garth put on that concert).
Child Swap at Disney World lets you use the program if one of the guests is too short or just doesn't want to ride one of the big ticket attractions. Your party waits in line together, then adults can switch without waiting in line a second time. Older kids will likely be able to ride with both adults with the Child Swap Disney World program.
Child Swap Disneyland is essentially the same program as that of Disney World. The party waits in line together. One adult waits with the non-rider, then the adults switch. The older kids can usually ride both times with Child Swap in Disney.
You must obtain the Parent Swap Pass from the Help Center upon arrival. The first party waits in line, then the second party enters the ride through the exit. Older kids can ride twice.
Knott's Berry Farm Parent Swap
Knott's Berry Farm requires the family to wait together in line, then lets the adults switch. Older kids can ride twice.
Child Swap LEGOLAND is offered at all theme park attractions, not just the most popular ones. Of course, there are less big ticket attractions at LEGOLAND because this is clearly a theme park for kids, so it probably evens out. Kids must be too short to ride (and not just not feel like it). Everyone must wait in line together. The older children can ride twice.
The Child Swap SeaWorld program exists, but the park seems to want to advertise it about as much as it wants to promote Blackfish. The second parent enters through the Quick Queue SeaWorld entrance after the first rides. It is unclear whether the older child can ride twice, but it is certainly worth a shot to ask with Child Swap at SeaWorld.
The Child Swap Six Flags process seems to vary by park, but generally, one adult can ride, then the adults switch. Some parks seem to require you to get a pass from Guest Services, while others just require you to tell the ride attendant. It appears the older child may be allowed to ride a second time, but verify with your specific park upon arrival.
Child Swap Universal Studios Hollywood allows you to utilize the program if your child is too short or just doesn't want to ride. There are designated areas to wait while each party rides. Older kids can ride twice with Child Swap in Universal Studios.
Child Swap Universal Studios Orlando offers designated family rooms near the theme park entrance to the ride vehicles. One adult rides while the other waits in the room with the child, then the adults switch. Older children can ride with both adults with Child Swap Universal Orlando.
Final Thoughts – Theme Park Travel Tips
Amusement park traveling is a grind, but in a beautiful, fun way. A good plan will help you look past the less than ideal parts to enjoy the day with your kids. They will only be this age once. Now is the time. Visit theme parks with your family. You will (probably) not regret it (with a plan utilizing good theme park travel tips).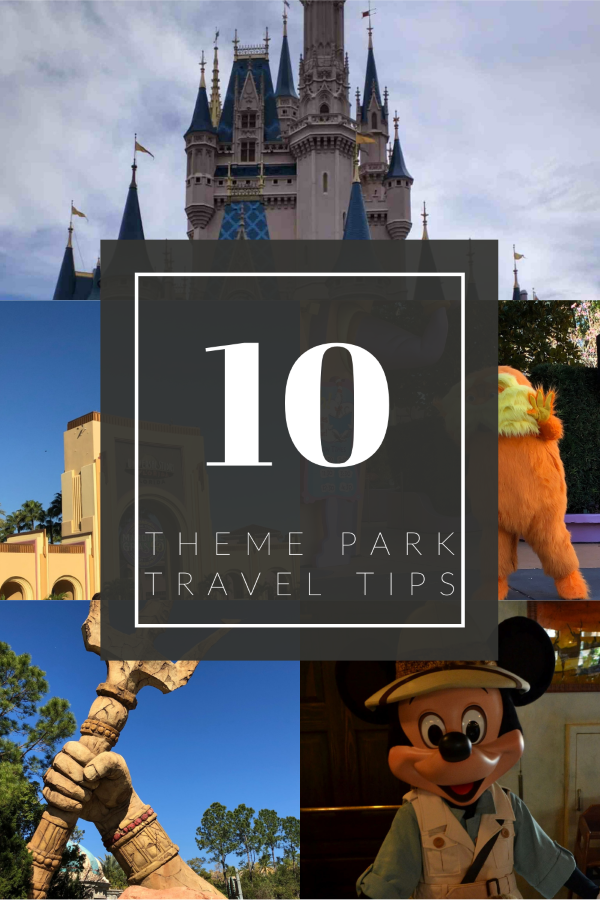 Related Articles to Theme Park Travel Tips:
Theme Park Travel Tips