Universal Islands of Adventure Attractions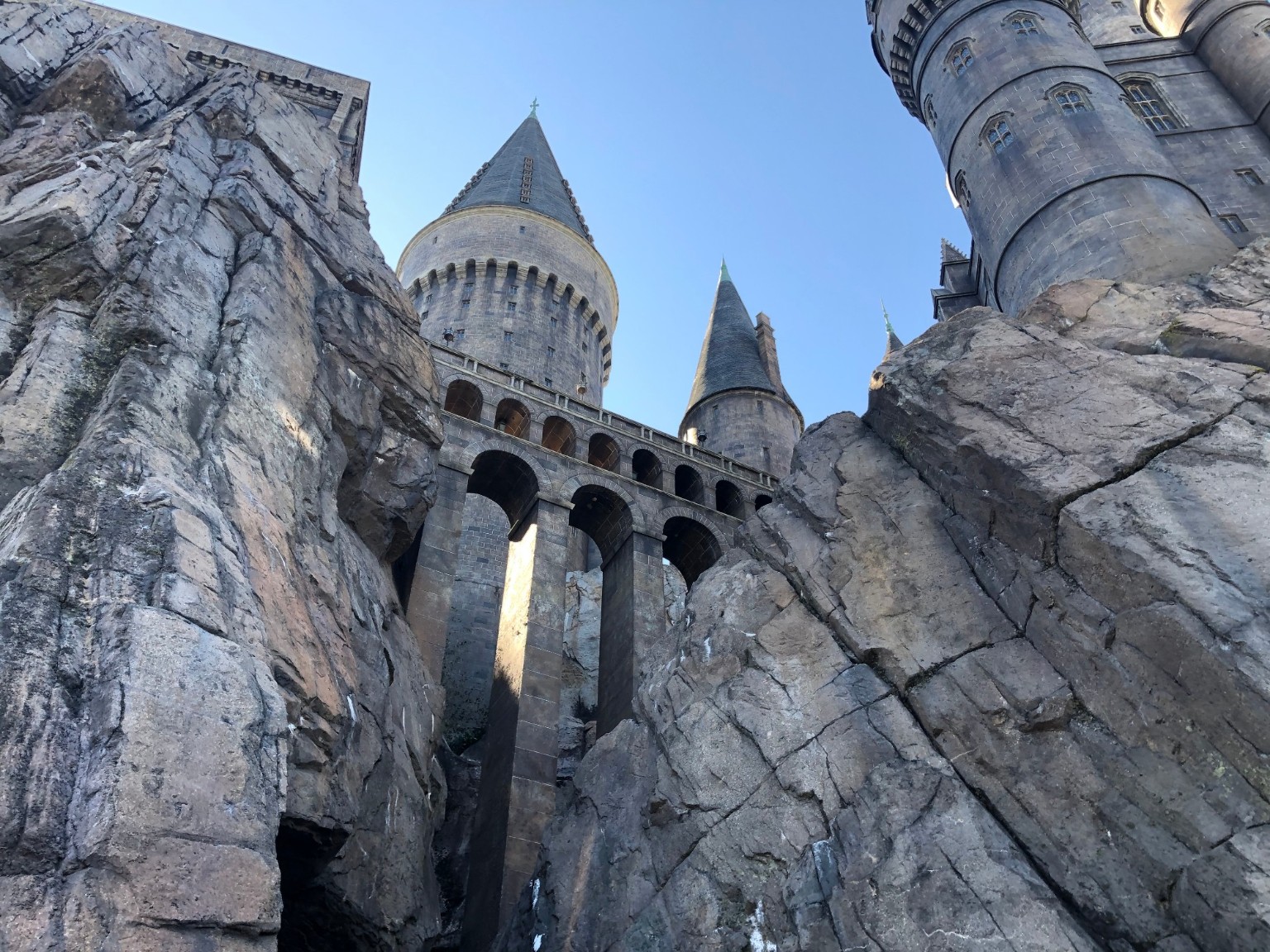 We recently stayed at Universal Orlando Resort. We spent three days hopping between the two theme parks, Universal Studios Florida and Universal Islands of Adventure. Overall, we liked the parks, but the number of motion simulator rides at Universal Studios Florida is ridiculous. Universal Islands of Adventure attractions were much better.
As an Amazon Associate, I earn from qualifying purchases.
DISCLOSURE: This post may contain affiliate links, meaning when you click the links and make a purchase, we receive a commission.
Loews Portofino Bay Hotel
We stayed at Loews Portofino Bay Hotel, an on property hotel. I booked Loews Portofino Bay Hotel using Citi ThankYou Points earned on the Citi Premier card. The signup bonus is 60,000 ThankYou Points after spending $4,000 as of the time of this writing. The annual fee is $95. ThankYou points can be used on most travel products because they are redeemed in Citi's travel portal. I like them because you are not locked into certain brands.
I also like ThankYou points because they can be combined without a fee. My husband and I pooled our ThankYou points to cover this stay. If you combine ThankYou Points, they expire in 90 days. You must redeem them, but not necessarily travel, within 90 days. Wait until you are ready to use them to combine.
Loews Portofino Bay Hotel guests receive Universal Express Unlimited for the length of your stay. Universal Express Unlimited is a front of the line pass on most rides at the theme parks. It is like Disney World's FastPass, but better. There is no limit to how many times you can use it and everyone at the park does not have access to the Express lines.
Universal Islands of Adventure Tickets
You can find the Universal Islands of Adventure tickets on Undercover Tourist and Viator. Undercover Tourist sells discounted tickets on its website. It also sends a newsletter that sometimes contains added discounts. If you have time, I recommend waiting to see if an extra discount becomes available.
Universal Orlando Resort sells both single park per day and park to park tickets. You enter both theme parks through City Walk, so they are walking distance from each other. City Walk is basically Universal Orlando Resort's version of Disney Springs at Disney World or Downtown Disney at Disneyland. City Walk consists of restaurants, stores and young girls showing just a hint of nipple going to get their clubs on. The parks also have a train, Hogwarts Express, to transport guests between the two parks. You cannot ride Hogwarts Express if you do not have a park to park ticket, which is how Universal Studios Florida suckered me into the more expensive ticket. Nicely done, Universal Orlando Resort.
We made this trip because of my son's love for Harry Potter. I was worried we would miss out on a special experience if we didn't have access to Hogwarts Express. Wrong. It's a train with yet another screen. Park hopping is much more convenient at Universal Orlando Resort than Disney World between Hogwarts Express and the close proximity of the theme parks, but if you aren't going to park hop anyway, save your money. Your day will not be ruined.
Universal Islands of Adventure Attractions
Universal Islands of Adventure attractions are broken up into sections. Each section is unique and well designed. There is a lot to see in every section.
The lines are long in the majority of the park. You should do some research before you arrive to minimize wait times, particularly if you don't have Universal Express Unlimited. I use the free version of Touring Plans. Touring Plans allows you to input what you want to do, then it provides a recommended itinerary. It can be refreshed throughout the day on the app to change the plan based on current wait times.
Universal Islands of Adventure Attractions – The Wizarding World of Harry Potter – Hogsmeade
Harry Potter and the Forbidden Journey
Harry Potter and the Forbidden Journey. Is. AWESOME. The Wizarding World of Harry Potter is the best part of both Universal Islands of Adventure and Universal Studios Florida. This ride fits right in. The queue has a lot to see. The ride itself has screens and 3-D glasses, which I typically do not like that much, but this ride was really well done. You feel like you are flying through the air. The car turns in various directions, almost to the point of flipping you upside down several times. The videos are great. It is one of the best rides on which I have ever been.
This may not be for everyone. It was a little scary for my five year old. Also, be aware you have to put everything in a locker before you can ride. The small lockers are free, but the rooms containing lockers (as opposed to locker rooms with jock straps) are a little chaotic.
Flight of the Hippogriff
Flight of the Hippogriff is a small, child-friendly roller coaster. There is nothing special about it, but it was enjoyable ride for the whole family. The wait in the Express line was very reasonable. My younger child rode this multiple times.
Hagrid's Magical Creatures Motorbike Adventure
At the time of our visit, Hagrid's Magical Creatures Motorbike Adventure was a new attraction that did not accept Universal Express. The line was never less than two hours regardless of the time of day.
On our last day, we arrived right at opening and basically ran to this attraction. This meant cutting off the family who asked me to take their photo after several poses. "Silly faces this time!" We have some elbows to throw to get a better place in line here. Gotta go.
The park opened at 9:00 a.m. This ride is located all the way in the back of the park. We got to the line at 9:14 a.m. The end of the line was here:
This is not the beginning of the line for Hagrid's Magical Creatures Motorbike Adventure. This is a totally different section of the park. You wait for a substantial period of time to enter the entrance to the line for the ride.
There was a mob of employees announcing the wait was already two hours when we arrived. I normally wouldn't wait in line for two hours for a year's worth of free crab legs, but my older son really wanted to try it.
Ohhhh, Hagrid. Your queue sucks. The other Harry Potter attractions are heavily themed. Their queues are interesting and entertaining to take in. Hagrid's Magical Creatures Motorbike Adventure is just a path of very tightly wound lines outside, followed by tightly wound lines inside in several boring rooms. Would it have killed them to put something on the walls?
Every time I thought we had to be in the last room of lines, another came. There is no indication anywhere within the queue how much longer you have to wait, and employees were noticeably absent. After warning you outside that there is a long line, you really don't see anyone again until it is almost time to ride. This is probably for their safety because the crowd was irritable to say the least. A tween behind me kept yelling to no one in particular to inquire how much longer this line could possibly last, and honestly, he wasn't wrong. This ride requires you to put everything in a locker, so a lot of people were left without anything to entertain themselves except their traveling companion. It didn't look like it was going well.
All in, we were in that line for 190 minutes, not 120 as the sign and several employees indicated. Universal Islands of Adventure needs to do something with this attraction. Any combination of better theming, efficient ride loading and accurate time predictions would go a long way to ensure guest satisfaction.
The ride itself was great. It is a roller coaster that takes you in various directions when you least expect it. A substantial portion of the ride goes in reverse. The seats in each row are a motorcycle and a sidecar. However, after 190 minutes, I wouldn't have been impressed if the ride took a spin around the sun.
Universal Islands of Adventure Attraction – The Lost Continent
Poseidon's Fury
Poseidon's Fury is a walk through attraction. You are led by a man who presumably starred in a community theater production alongside the woman who hangs out with the Seuss characters before hitting it big with this job. The special effects are pretty cool. Water and fire shoot around. We all managed to get out alive despite the nice man saying we were all going to die. It was entertaining, but for us, it was a one and done.
Universal Islands of Adventure Attractions – Marvel Super Hero Island
The Amazing Adventure of Spider-Man
The Amazing Adventures of Spider-Man is a motion simulator ride with 3-D glasses. You ride around on a track and spin between the shaking in an effort to save the world. There is fire. This was one of my son's favorites. The videos are decent, but I could do without the shaking and spinning.
Storm Force Acceleration
Storm Force Acceleration is like any other teacup-type spinning ride. There is nothing special about it, but there was also absolutely no wait to ride it. The kids could not figure out why the wheel was so hard to turn when I was "helping" them spin. To give Universal Islands of Adventure credit, at least it wasn't a motion simulator with 3-D glasses. It was worthy of any local carnival.
Universal Islands of Adventure Attraction – Skull Island: Reign of Kong
This is a motion simulator with 3-D glasses on a bus. The bus pulls up to a screen, like Fast & Furious – Supercharged at Universal Studios Florida. Instead of scantily-clad ladies awkwardly dancing until their party is inexplicably broken up, you encounter Kong fighting dinosaurs. I did not see the movie, but this seems like a pretty unrealistic premise. The bus shakes a lot, but it was not overly nauseating. This is a newer attraction, so the quality is better than some of the others. It was a little scary for my five year old, but the kids did enjoy it.
I don't know if this is the norm, but we waited 30 minutes in the Universal Express line on a weekday in February. I can only imagine how long the people in the regular line waited. You probably want to allow for some extra time when you get in line for this ride.
Universal Islands of Adventure Attractions – Jurassic Park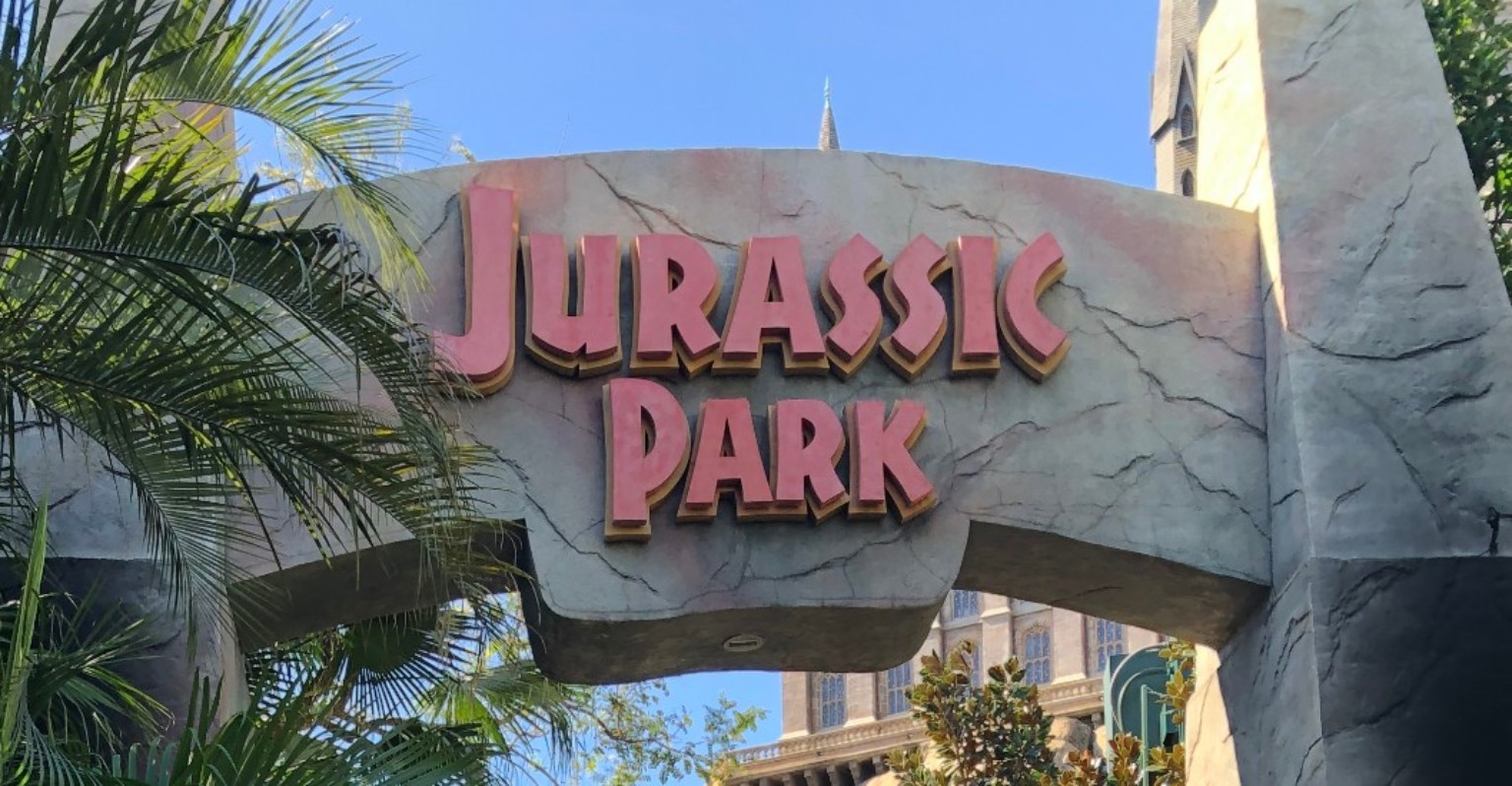 Pteranodon Flyers
This was the only attraction at Universal Islands of Adventure other than Hagrid's Magical Creatures Motorbike Adventure we encountered that did not accept Universal Express pass. In this ride, you sit on a two seat car and fly over Camp Jurassic. It was a smooth ride. My five year old loved it. However, this line moves as fast as a three-toed sloth. It is slow to load and there were not a lot of cars running. This is another attraction that will require a time investment.
Jurassic Park River Adventure
Did I mention we visited on a chilly day in February? A water ride was definitely in order. So what if this bag of ponchos only has one left? You don't get wet anyway, right?
I gave my kid the poncho, not because I wanted to, but because I was concerned keeping it for myself could be construed as bad parenting. Universal Express landed us in the front row of the boat. I knew I was in trouble when the teenager next to us asked if we had ever ridden, chuckled to himself, then put his hood on.
This ride takes you through a river where you see some dinosaurs. You are then taken into a building where people scream about loose raptors. Right before the giant T-Rex eats you, you go down a steep hill and this happens:
Yep, that was cold.
Overall, this was a great attraction. It had no 3-D glasses or shaking whatsoever. I appreciated the level of detail. This is, however, an attraction for a warm day. We were soaked.
Universal Islands of Adventure Attractions – Seuss Landing
The High in the Sky Seuss Trolley Train Ride
The High in the Sky Seuss Trolley Train Ride is a slow moving train that takes you around while Dr. Seuss reads a story about the alphabet. The entire Seuss Landing section caters to younger children. Everything is bright and happy. The train will not appeal to older kids, but it is worth a ride once. The Universal Express line took much longer than expected. Budget some time for this line.
Caro-Seuss-el
Caro-Seuss-el is a Dr. Seuss carousel, as you probably already pieced together. The kids, who clearly need picture taking lessons, liked it. The characters were cute. We did not have to wait. You could definitely ride this one several times, even without Universal Express.
One Fish, Two Fish, Red Fish, Blue Fish
One Fish, Two Fish, Red Fish, Blue Fish is like any other ride where cars fly in a circle, except this one squirts water at you. A song plays instructing you in which direction to move your fish to avoid getting wet. It was pretty easy to follow. There wasn't much of wait for this one either. The kids had fun.
The Cat in the Hat
Another walk-on. The Cat in the Hat is a slow moving, dark ride. Thing One and Thing Two make an appearance. It is reminiscent of Disney attractions. I really liked it. It is a ride everyone can experience together without feeling sick or scared.
Final Thoughts
Universal Islands of Adventure attractions are well done for the most part. Each section of the park is unique and well themed. The park has a good mix of attractions. While Universal Studios Florida basically has 400 motion simulators, Universal Islands of Adventure has a good variety. We liked almost every ride. There is some serious work to be done on the queue for Hagrid's Magical Creatures Motorbike Adventure. I hope they improve upon that in the future. Overall, we had a great time. We would definitely return.