Adding Universal To Your Disney Vacation: Totally Doable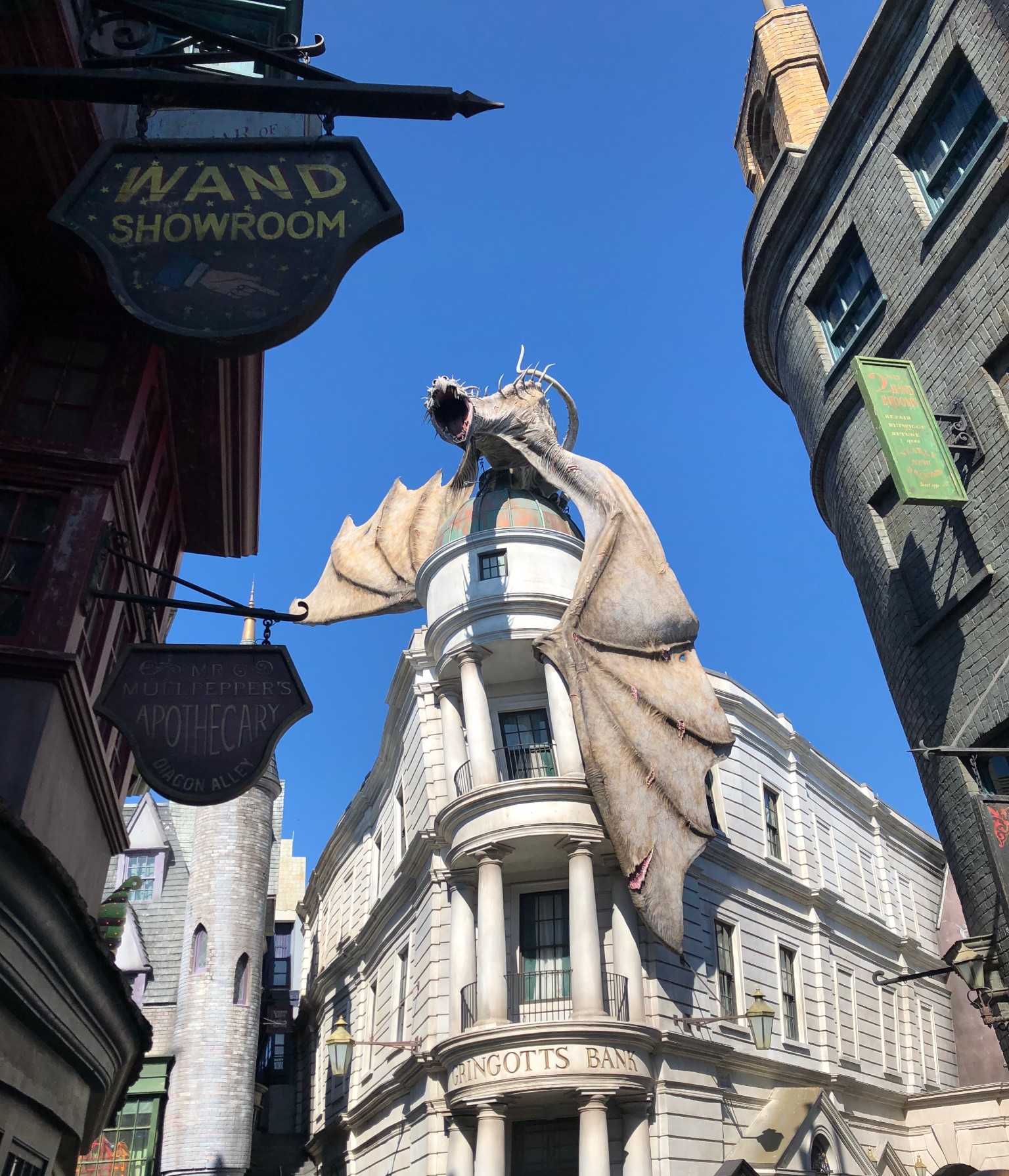 Universal Orlando Resort is awesome, but you will be hard pressed to fill a week there. By day four, you will understand why Bill Murray took off in that pickup truck with Punxsutawney Phil. If it isn't worth it for you to incur the expense and hassle of flying to Orlando for just a couple of days, a Universal Disney split stay is the perfect solution. Consider adding Universal to your Disney vacation to get the best of both worlds.
What Do You Need to Know About Adding Universal To Your Disney Vacation?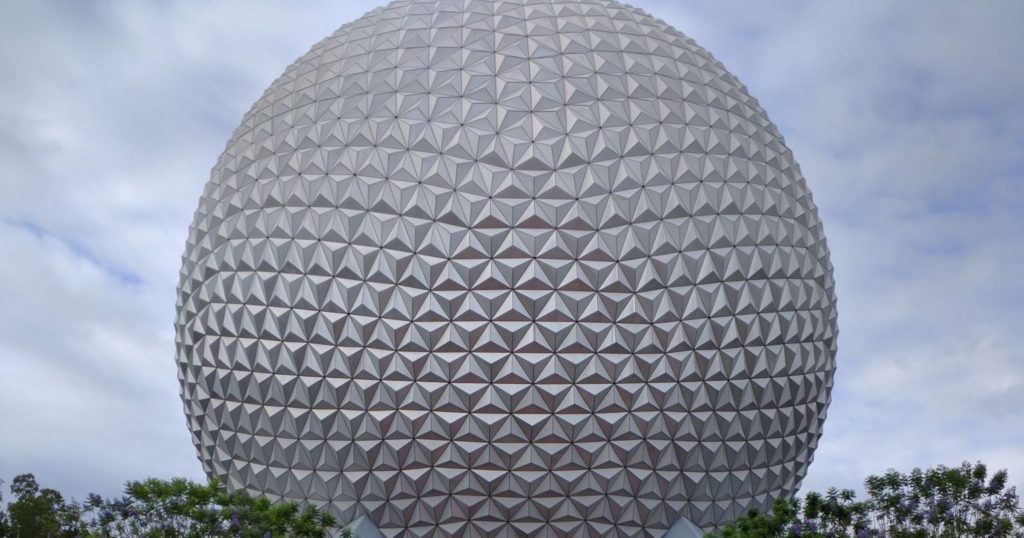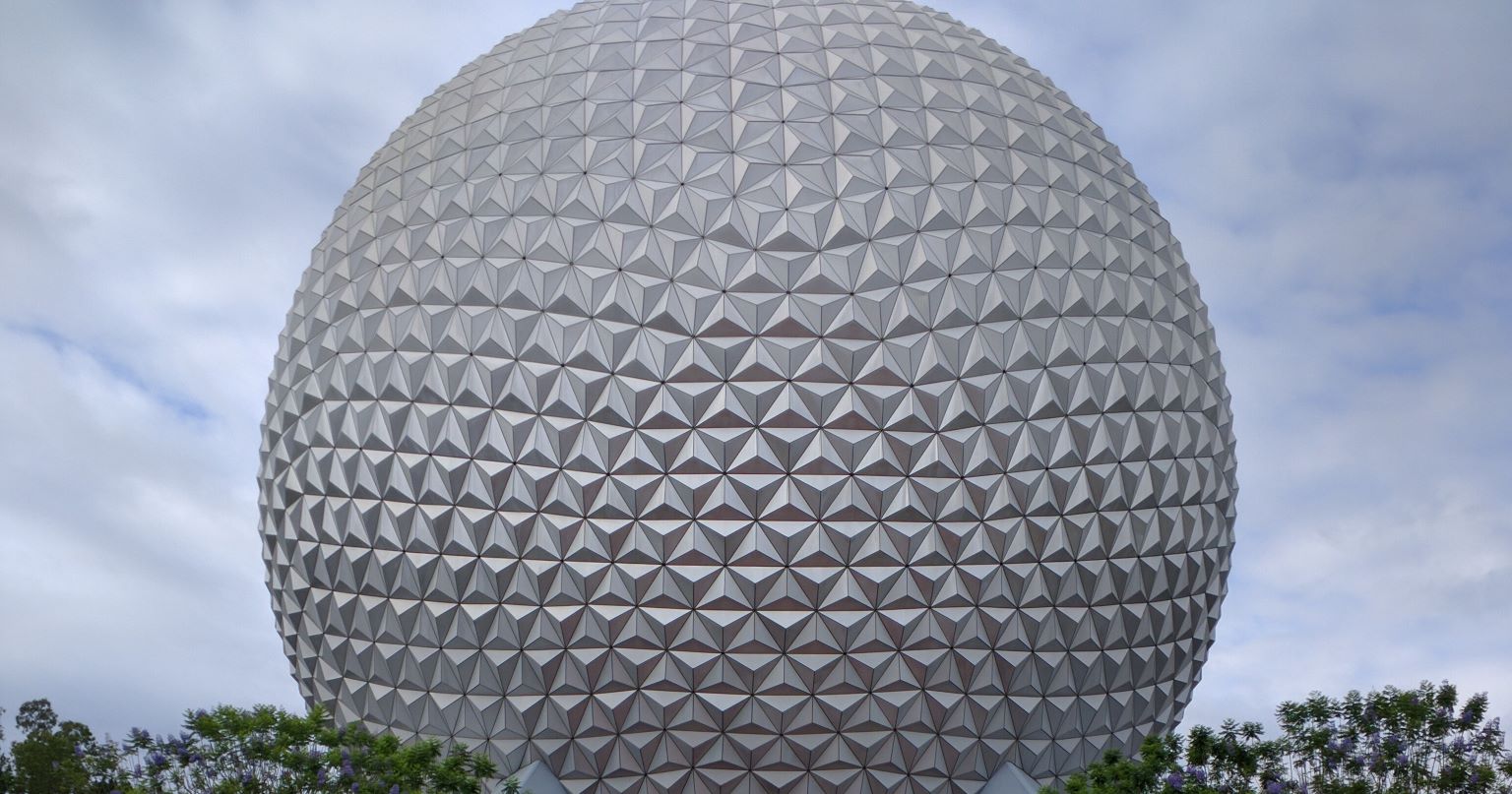 As an Amazon Associate, I earn from qualifying purchases.
DISCLOSURE: This post may contain affiliate links, meaning when you click the links and make a purchase, we receive a commission.
Adding Universal to Your Disney Vacation
1.
Why Should You Take a Trip to Universal and Disney?
Universal Orlando has developed the reputation of being second best to Walt Disney World. To be fair, Disney World is a massive machine, filled with four theme parks, two water parks, over two dozen on property resorts, and tons of rides with no height requirements.
I get what people who hold this position are saying, but Universal has come a long way over the last few years. It is unique to Disney World with a lot to offer. Universal and Disney in one trip is a great combination.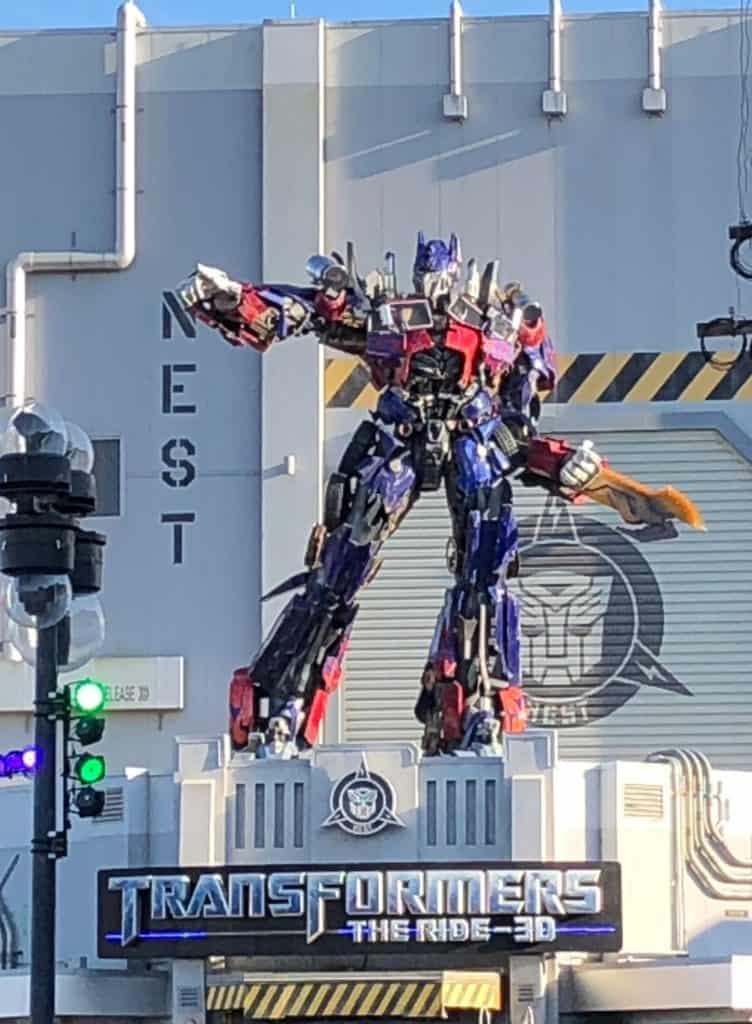 2.
What Does Universal Offer That Disney Does Not?
Is Universal or Disney better? The answer depends upon what your family enjoys. Universal Orlando is not just a smaller Disney World. If you are wondering what to do at Universal Studios, there is plenty you cannot get elsewhere.
A.
Theme Parks

Going to Universal and Disney parks offers totally different experiences. Universal Orlando Resort is composed of the following theme parks:
1. Universal Studios Florida
2. Universal Islands of Adventure
3. Volcano Bay Water Park
You can easily do Islands of Adventure and Universal Studios in one day each.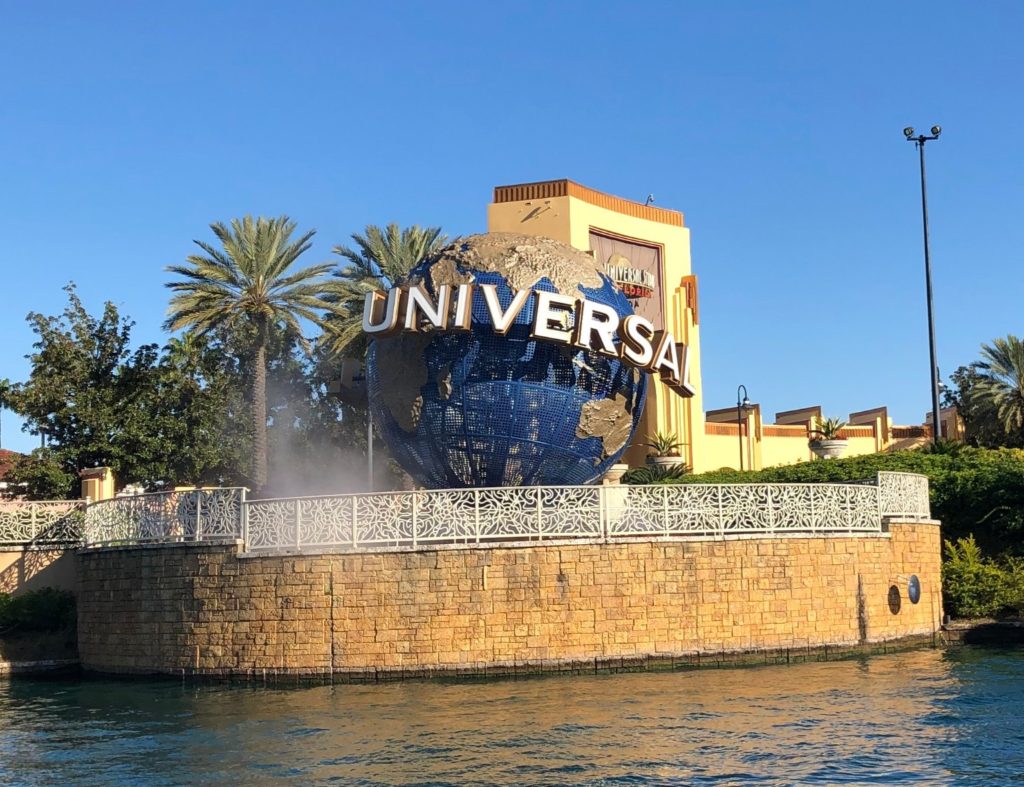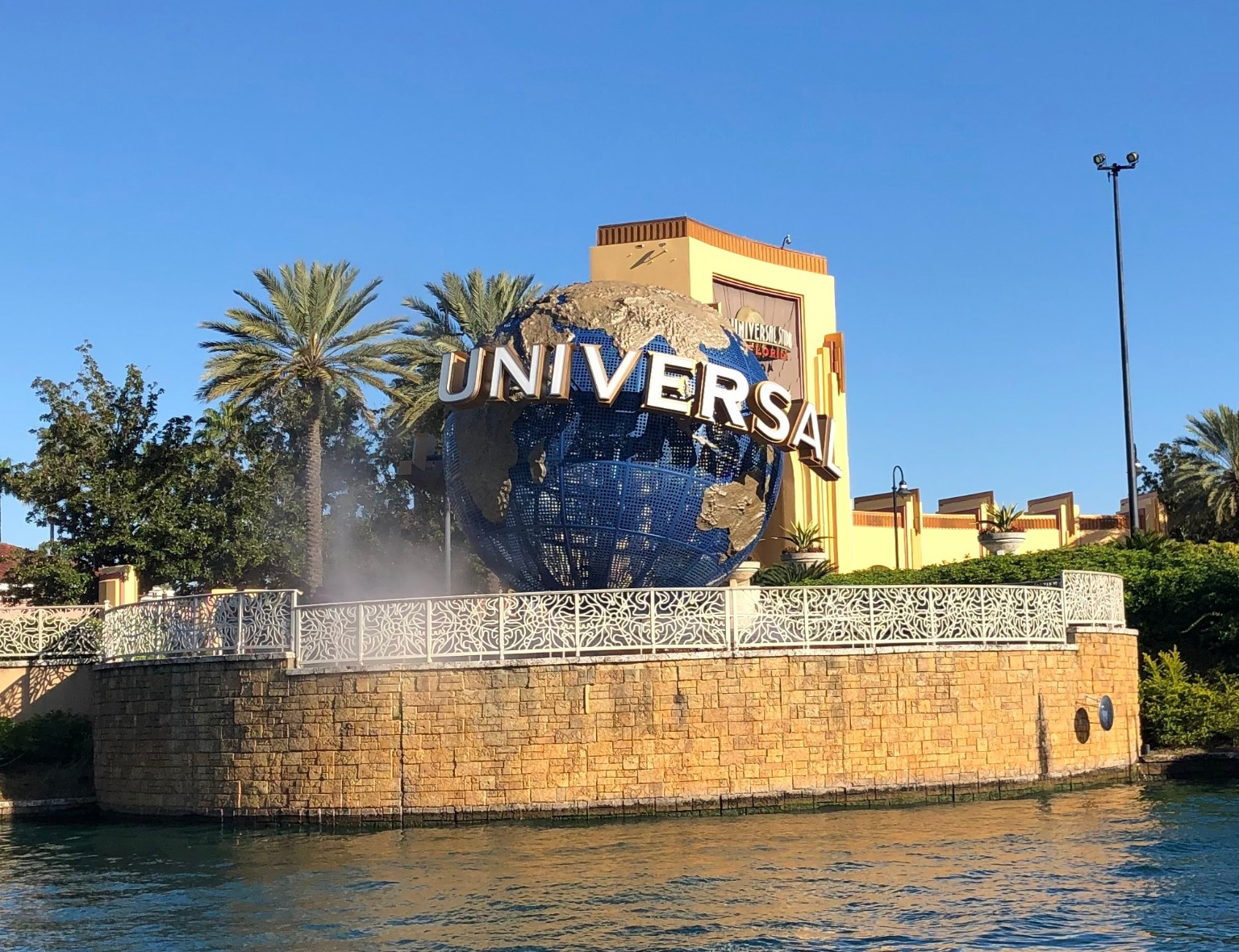 B.
Unique Theming
Universal has access to intellectual property that Disney does not, so the majority of your experiences at Disney World and Universal will not overlap. Some of the highlights include:
Universal Studios Florida
1. The Wizarding World of Harry Potter – Diagon Alley
2. Springfield: Home of the Simpsons
3. Woody Woodpecker's KidZone
Universal Island of Adventure
1. Marvel at Universal Super Hero Island
2. Jurassic Park
3. The Wizarding World of Harry Potter – Hogsmeade
4. Seuss Landing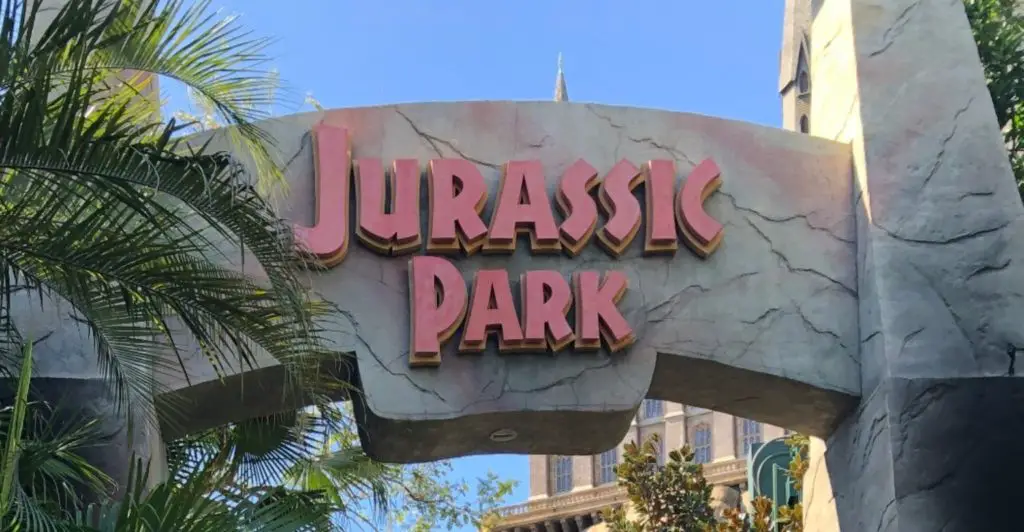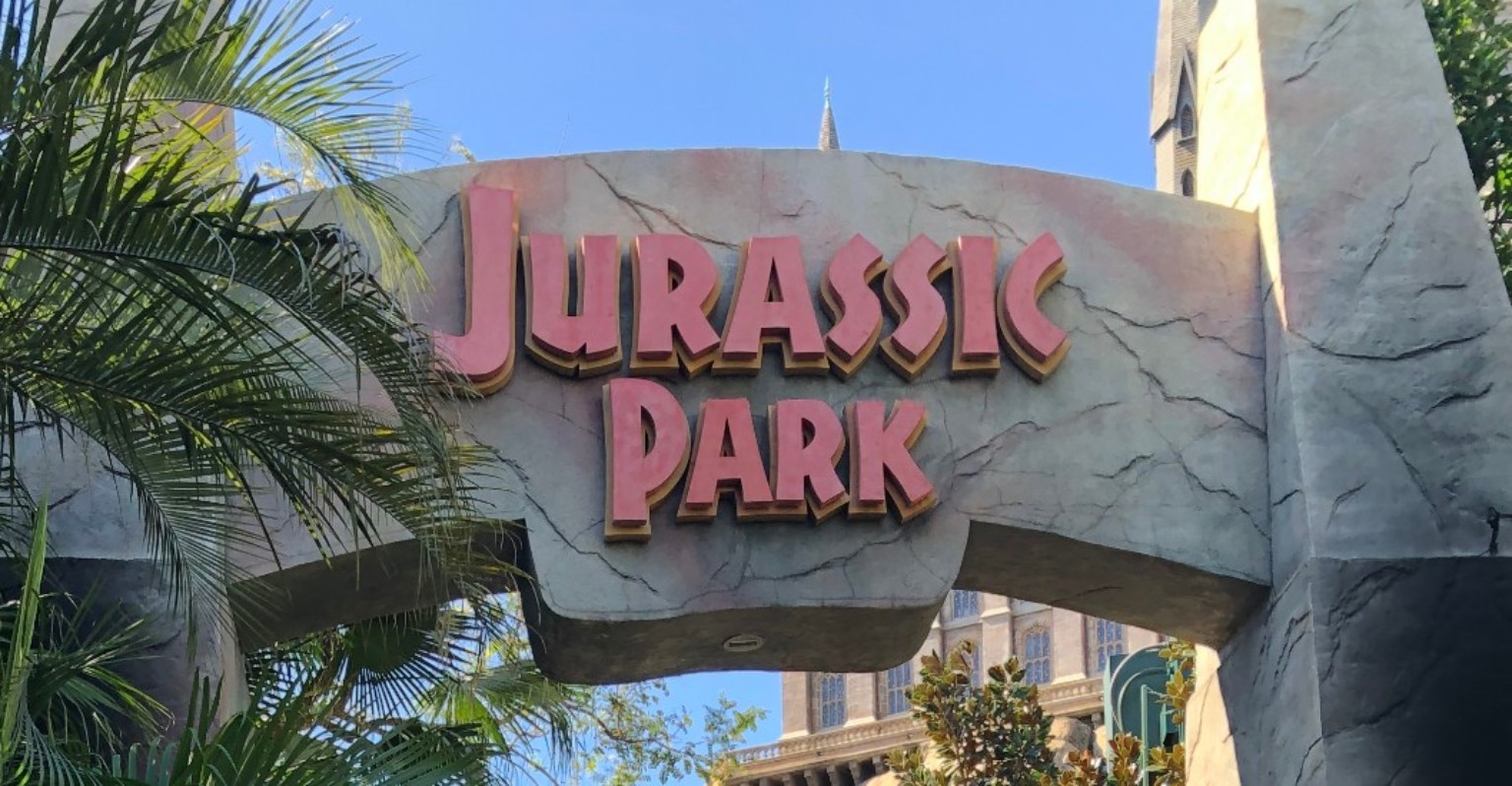 C.
Unique Rides
I hope you like motion simulators, because Universal loves them more than the Real Housewives like silicone. Pack the Dramamine. Most of Disney's rides are mild, so a Universal and Disney trip is a nice balance. Acknowledging that Universal is out to make you puke, it has some amazing rides, including:
Universal Studios Florida
1. Despicable Me Minion Mayhem
2. Race Through New York Starring Jimmy Fallon
3. Harry Potter and the Escape from Gringotts
4. Revenge of the Mummy
5. MEN IN BLACK Alien Attack
Universal Islands of Adventure
1. The Incredible Hulk Coaster
2. The Amazing Adventures of Spider-Man
3. Skull Island: Reign of Kong
4. Jurassic Park River Adventure
5. Harry Potter and the Forbidden Journey
6. Hagrid's Magical Creatures Motorbike Adventure
7. The Cat in the Hat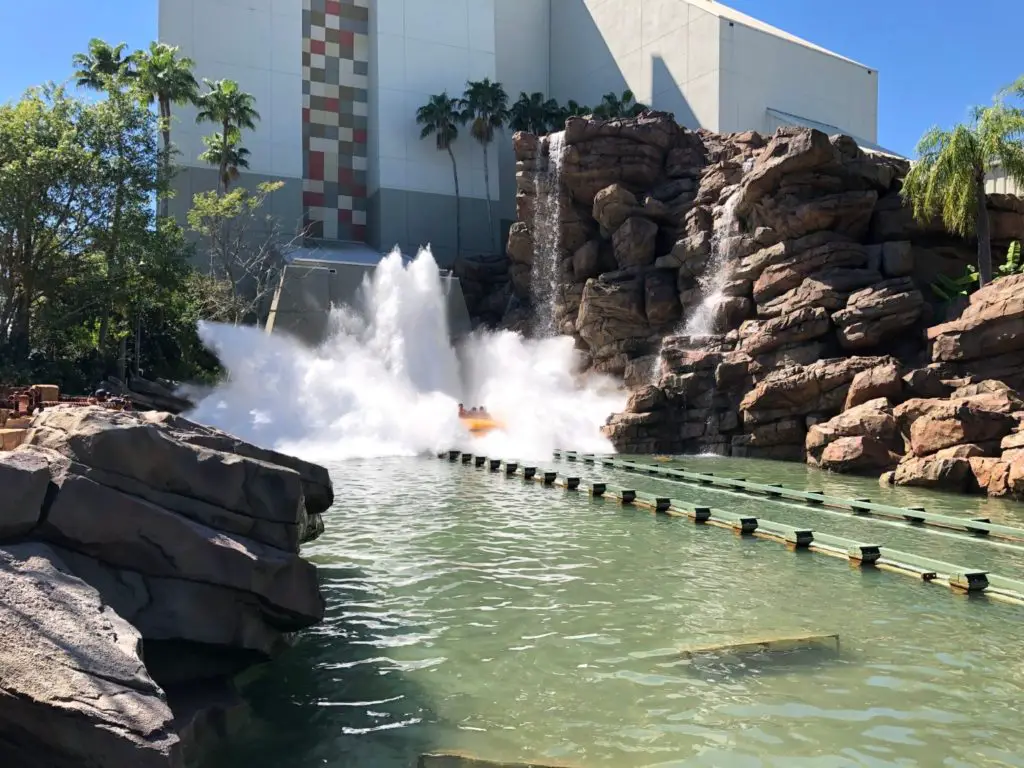 D.
Universal Orlando Characters Disney Hasn't Managed to Swallow
In the Disney versus Universal character competition, Universal may actually come out ahead. It has no shortage of unique characters to meet, including:
1. Scooby Doo and Shaggy
2. Minions
3. Superheroes
4. Dr. Seuss Characters
5. Simpsons
6. Beetlejuice
7. Barney
8. A Raptor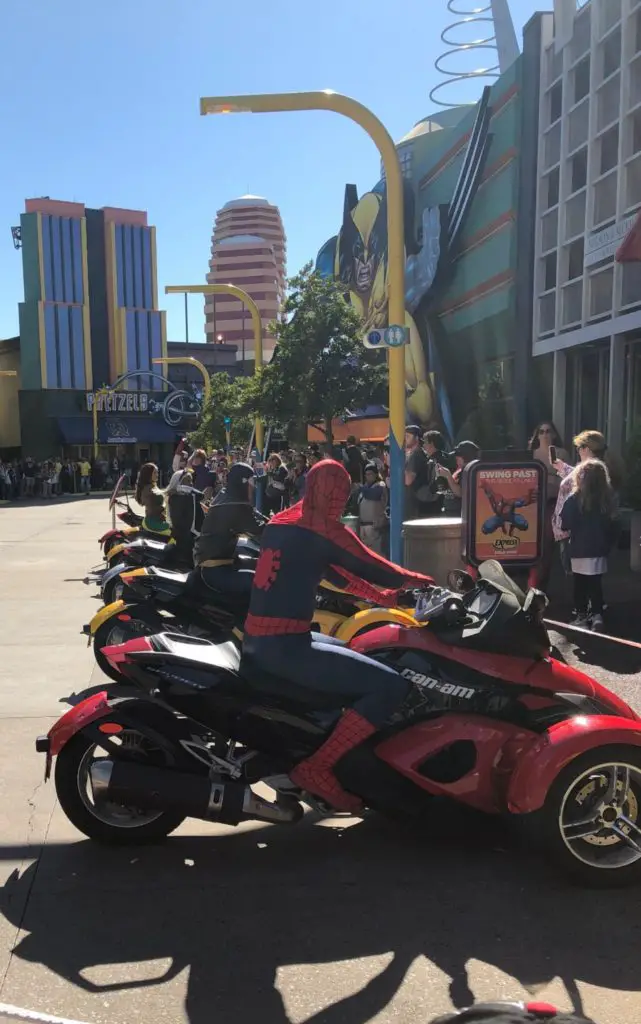 E.
Shows
You don't need to line up ahead of time to see Universal Studios shows. Shows currently offered include:
1. Al Bundy Returns to Polk High FEAR FACTOR LIVE Orlando
2. Universal Studios Animal Actors on Location
3. Universal Orlando's Horror Make-up Show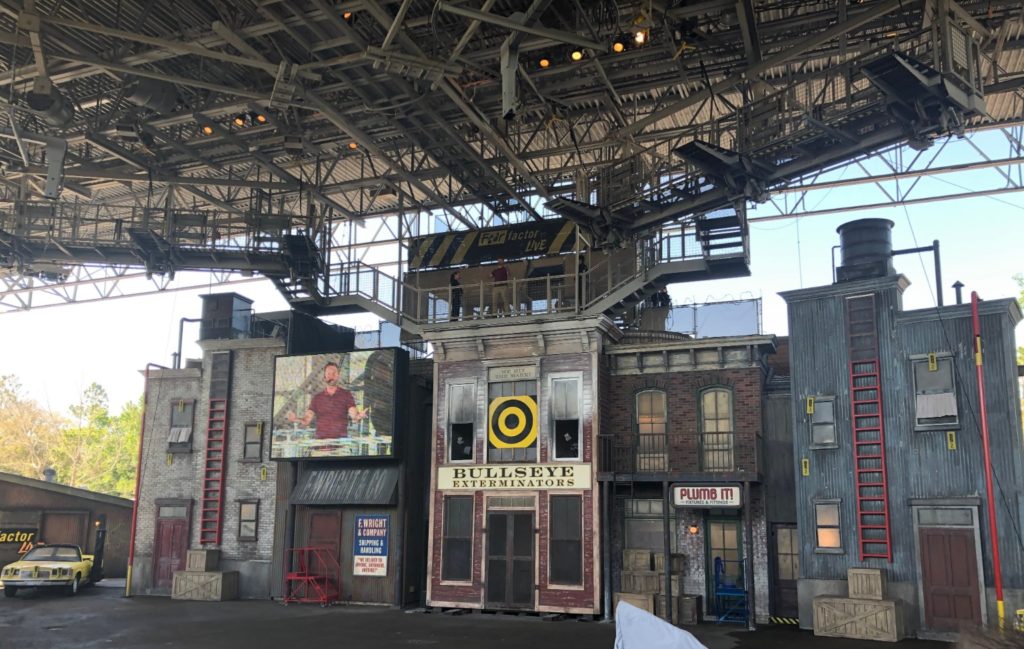 F.
Play Areas
Disney World has very few options for play areas within the theme parks, like The Boneyard at Animal Kingdom. Universal, on the other hand, seems to know it doesn't have that much to offer small children, so each park has solid play areas that are generally not crowded. Play areas include:
Universal Studios Florida
1. Curious George Universal Studios Orlando Goes to Town
2. Fievel's Playland
Universal Islands of Adventure
1. Me Ship, the Olive
2. Camp Jurassic
3. Jurassic Park Discovery Center Orlando
4. If I Ran the Zoo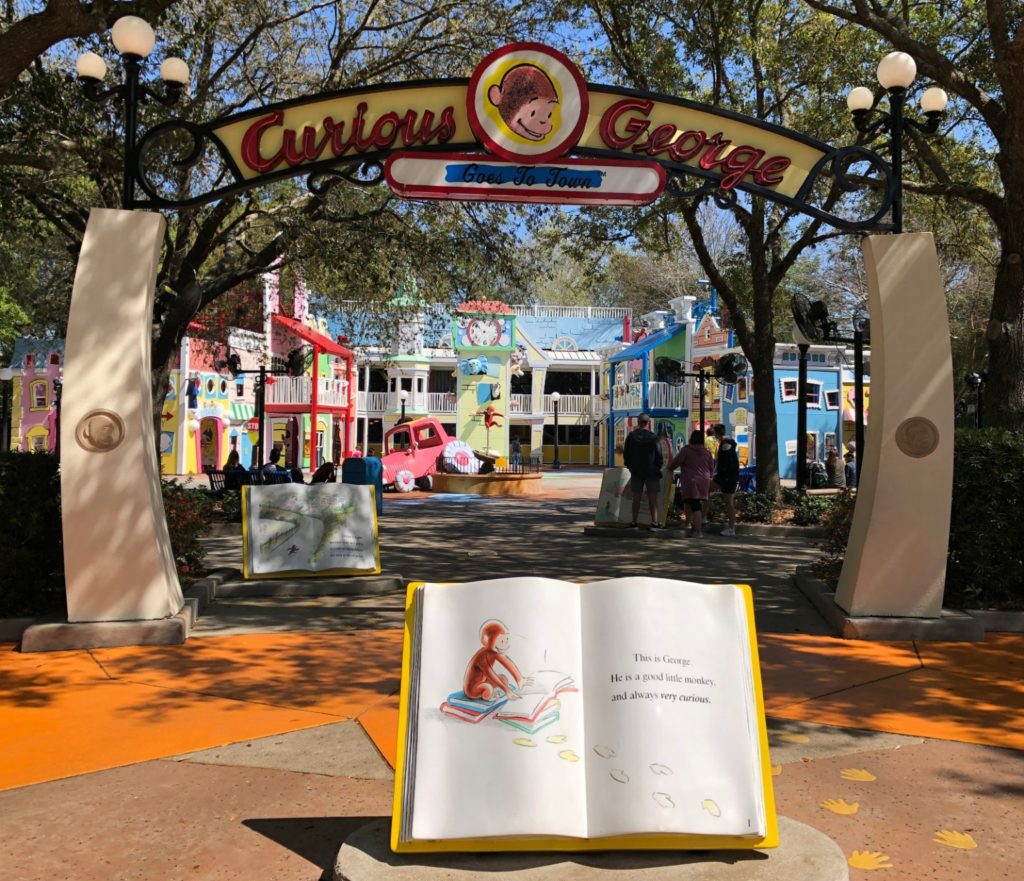 G.
Convenient Resorts
The resorts at Universal Orlando are located near Universal CityWalk restaurants and the theme park entrances. The convenience of everything Universal has to offer cannot be understated. Like Disneyland, the ease of navigating Universal puts Disney World to shame.
Four of the stupid expensive best Universal resorts can access the theme parks via water taxi or on foot, while others require a shuttle bus. Spring for one of the more expensive Premier hotels, both for the convenience and a huge added perk, front of the line Universal Express Unlimited passes included with your stay.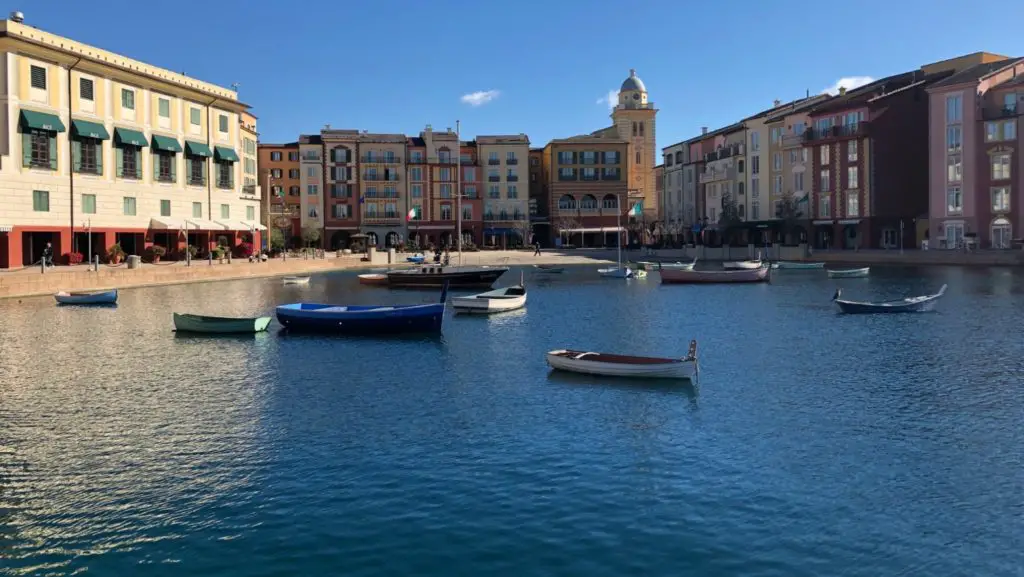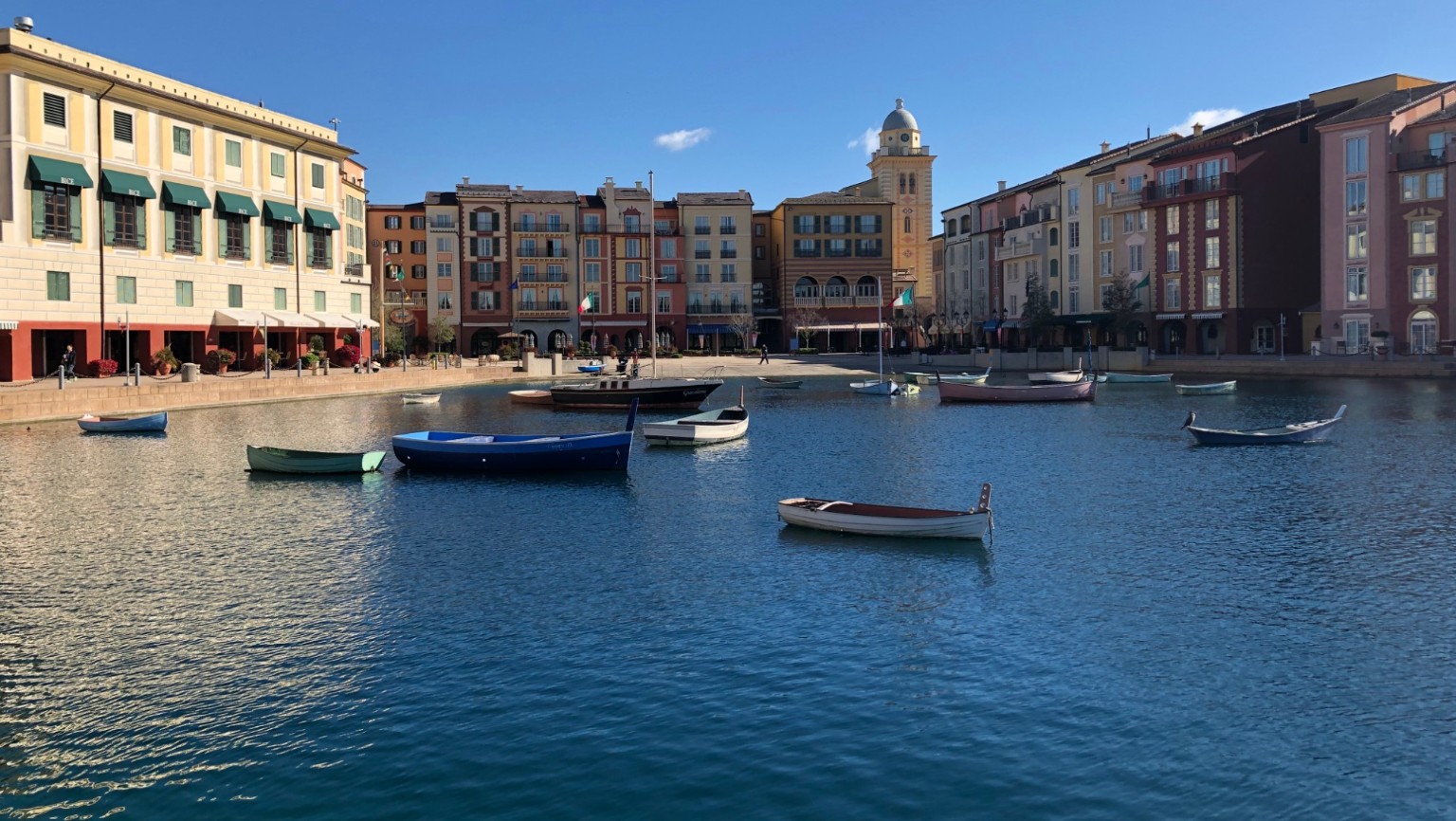 H.
Ease of Hopping
Park hopping at Disney World is a hassle. Prepare to burn a lot of time and energy loading your stroller onto a shuttle bus filled with adults who don't give up seats for toddlers.
Universal Orlando's design is similar to the Disneyland Resort. You enter both major theme parks through Universal CityWalk, just as you enter both Disneyland and California Adventure through Downtown Disney. This means the entrances are located within steps of each other. If you want to switch during the day, no bus is required.
As an added bonus, Universal offers Hogwarts Express, a Harry Potter themed train ride that transports you between the parks.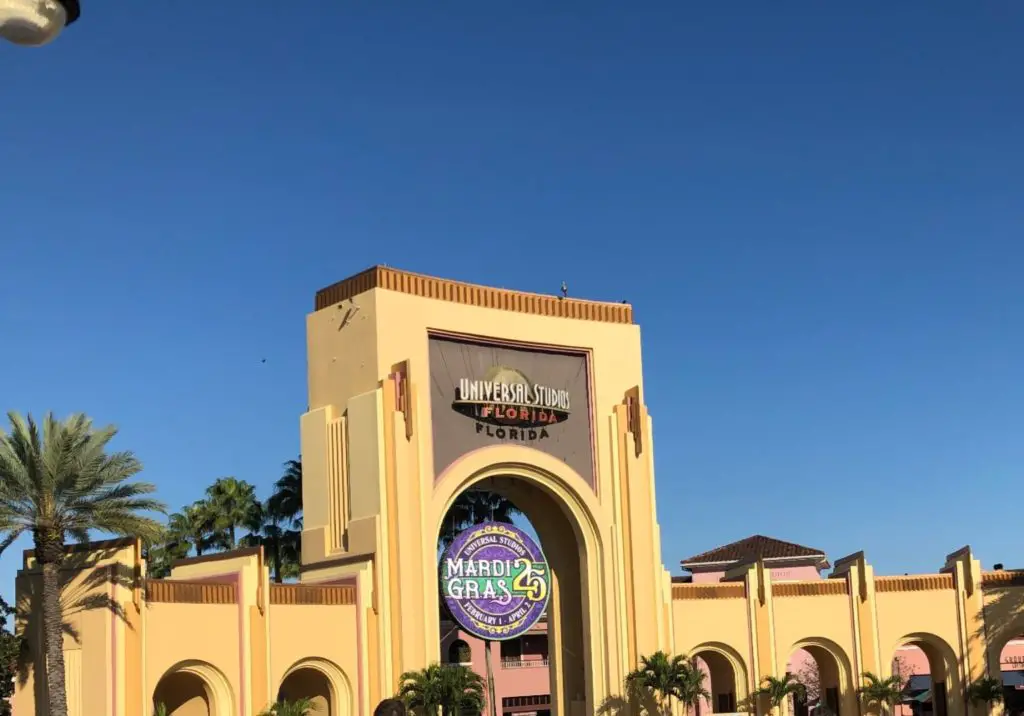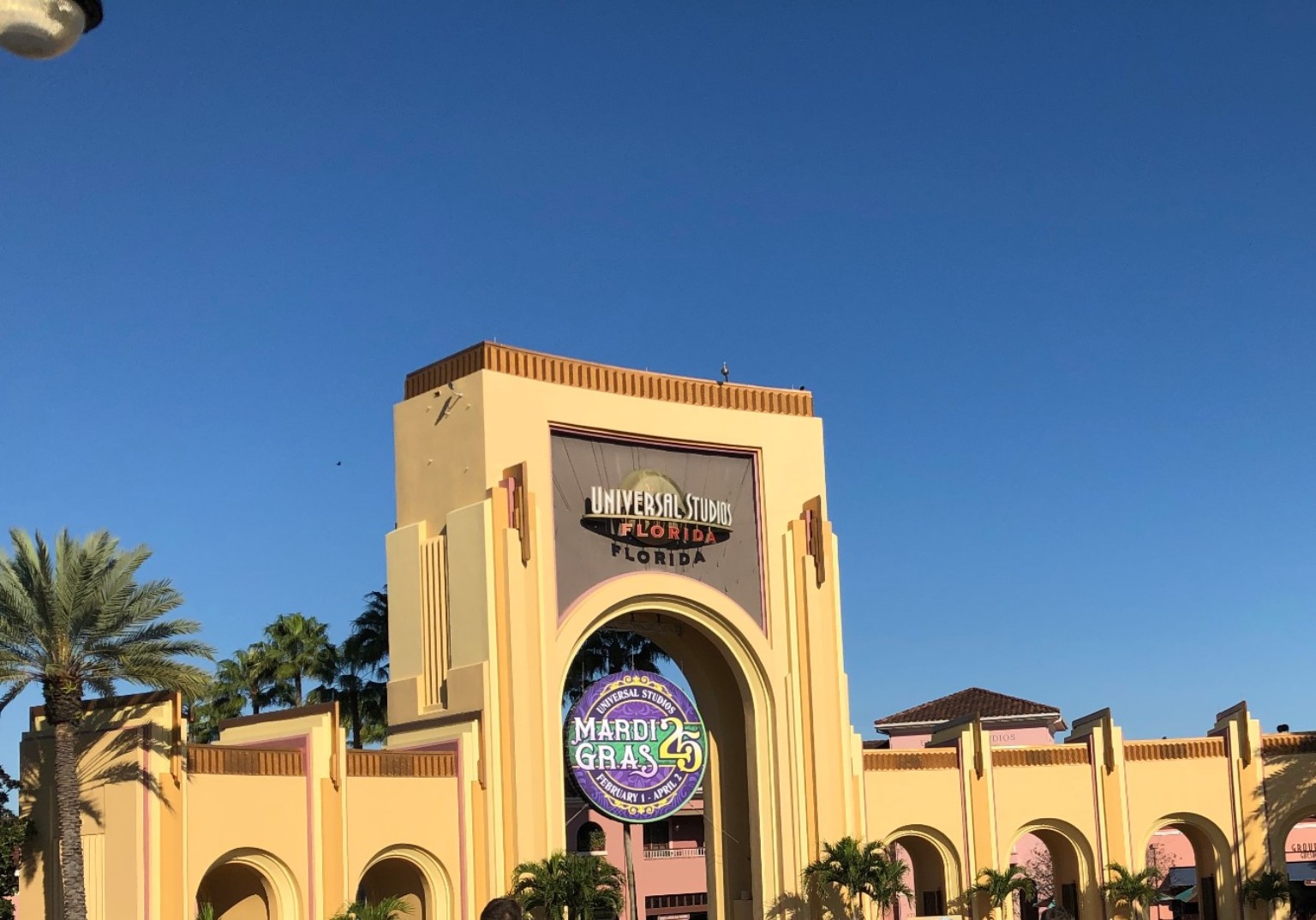 I.
Front of the Line Passes
Is Disney or Universal better? When it comes to front of the line passes, there is no contest.
Let's call a spade a spade here. Disney World's front of the line system costs money and only saves you a little time. It helps you wait a little less with a good touring plan, but there isn't a great way to beat the system.
Universal, on the other hand, has a great system for people willing to pay for it. Universal Express Passes get you into the equivalent of Disney's Genie+ lines on almost every ride. If you choose the unlimited option, you can do it as much as you want. All day.
Universal Express is Included with Premier Hotel Stays
Universal Studios Florida and Islands of Adventure Express Passes are pricey. The cost is a little hard to swallow. However, if you stay at one of Universal's Premier hotels, Universal Express Unlimited is included for each day of your trip for everyone in your party. In other words, if you stay one night, you get passes for both the day you check in and the day you check out. If you are interested in these passes, and you should be, staying at one of these properties is a no brainer.
The Universal Studios hotels that include Universal Express Unlimited as of the time of this writing are: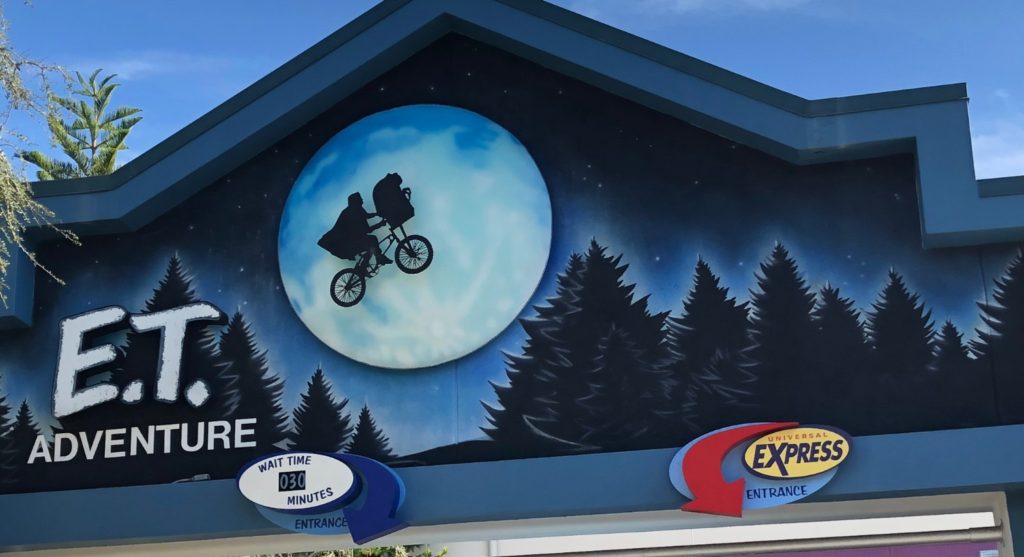 J.
CityWalk
CityWalk, boldly self-labeled the "Epicenter of Awesome", is similar to Disney Springs. It features unique Universal spots and restaurants, like Cowfish and Toothsome Orlando Chocolate Emporium Universal, as well as shopping, a movie theater, and other entertainment venues.
You enter and exit both theme parks through CityWalk, so it is convenient to stop there before or after you visit a park. You can also easily leave the park to eat at restaurants with the best food at Universal Studios (because theme park food often leaves something to be desired), then reenter a park for the rest of the day.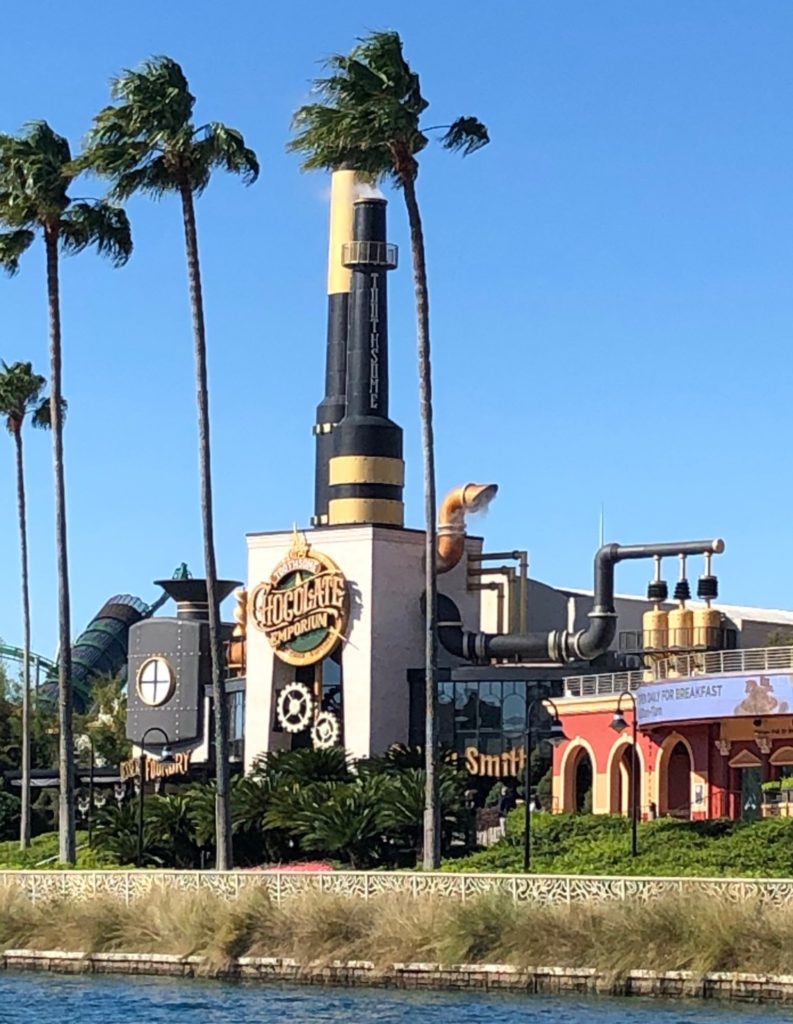 3.
Should You Bother Adding Universal To Your Disney Vacation?
Universal offers something for everyone, but it doesn't offer enough to justify Disney Universal vacations for everyone. Both parks are a great option for:
A. Thrill Seekers
B. Harry Potter Fans
C. Superhero Lovers
D. People Who Appreciate the Themed Lands
If you have a toddler who doesn't care about most of the themes, I would wait until he or she is older before adding Universal to your Disney vacation. Universal ride height requirements are not forgiving for the smallest amongst us.
4.
Transportation From Disney to Universal
How far is Universal Studios from Disney World?
How far is Disney from Universal? Not far.
The distance from Universal Studios Orlando to Disney World is only about nine miles, and the majority of the trip is on I-4, a major highway. Without traffic, you can make the trip in about 15 minutes. A stay at Disney and Universal is easy.
Do Disney Resorts Offer Transportation to Universal?
Will Disney drive you to Universal? Nope. They don't want you to leave. If you are wondering how to get to Universal Studios from Disney World without a car, you have several options:
A.
Rideshare Services
Getting around Orlando without a car is simple with rideshare services. If you don't need to make any stops between Universal and Disney World, a rideshare, like Uber or Lyft, is a great option. An Uber from Disney to Universal and vice versa should be reasonably priced.
B.
Taxi From Disney to Universal
Orlando has taxi service, most of which are booked through Mears Transportation Services. Getting from Disney to Universal Studios without a car will feel like 2006 all over again.
C.
Private Transportation
If you have a large group, a private car or limousine may be most cost effective. This option also gives you the luxury of knowing what time you are leaving, so it is easier to plan the rest of your day when getting around Disney World without a car.
D.
Universal to Disney Shuttle Service
Can you get a shuttle from Disney to Universal? Yes, there is a Mears shuttle from Disney to Universal Studios Orlando.
However, I would avoid this Universal to Disney bus option unless the pickup times are convenient for you and it is cost effective. If your group is large enough, you can probably get something cheaper and more convenient for less.
Some travel agents will sell you Universal and Disney packages that include this shuttle with Universal Studios drop off and pick up. I generally do not use a travel agent for a Disney World trip because I can get better deals renting Disney Vacation Club points, but this option may make sense for you.
E.
Rental Car
Do you need a car in Orlando? If you are only visiting major theme parks, that is a hard no. Renting a car is an obvious option, but is typically not the best way to get to Universal Studios from Disney World. You really don't need a car on Universal property, especially if you are only staying for a day or two. If you want to see other parts of Florida, a rental car makes more sense.
Keep in mind that parking at Universal Orlando comes at a cost at both the hotels and theme parks, so factor that into your budget. You won't need to pay for both because you can get to the theme parks from the hotels for free, but you will definitely need to pay for one of the two if you choose this Disney Resort to Universal transportation option.
Pro tip: Do not rent a car on Disney property. Prices are inflated beyond belief. An Uber to Universal Studios Orlando that departs from a nearby car rental location will net you a considerable savings.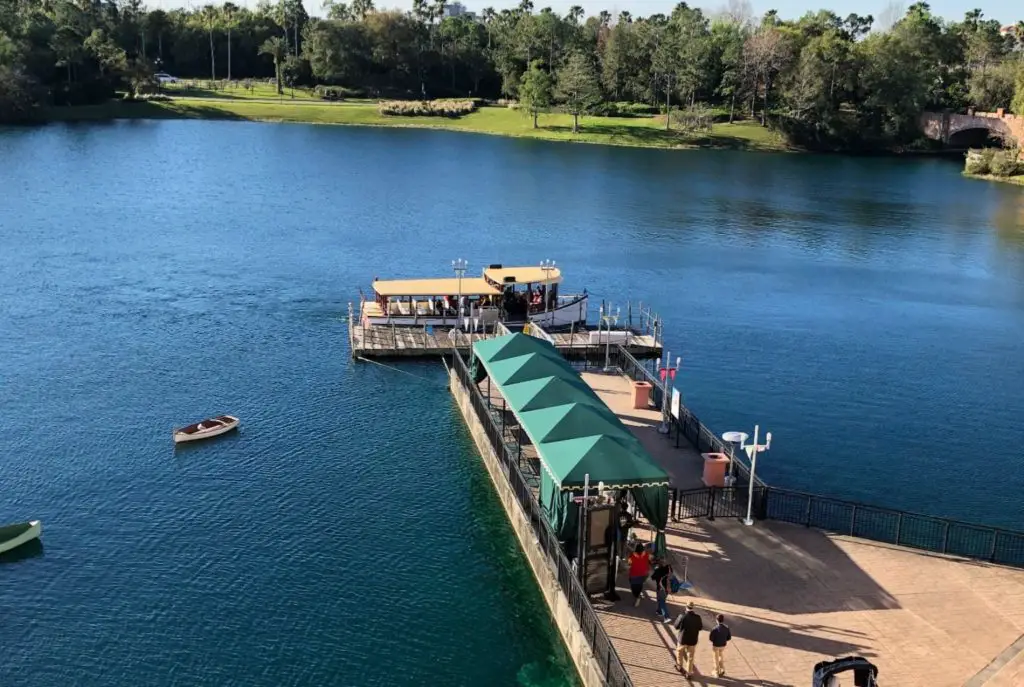 5.
Should You Visit Universal or Disney First?
There is no right answer in deciding when to visit Universal Studios Orlando versus Disney, but there are some things to consider:
A.
Don't Visit in the Middle of Your Trip
If you are wondering how to do Universal and Disney Florida right, the answer is not to visit one of them in the middle of your trip when changing hotels. Stay overnight at Universal at the beginning or end of your trip. Otherwise, you will incur additional expenses traveling between the hotels both ways.
B.
Airport Transportation
Disney used to offer Magical Express, free transportation from the airport to Disney World hotels and back. No more. RIP.
There are shuttles between the airport and Disney. Private transportation may make financial sense for you if you have enough people.
Universal has no free option. To get to or from the airport from Universal, your options are essentially the same as those you used to transport you between the parks. If you can get a better deal on a certain day of the week, this may affect your decision when choosing which park to visit first on your Disney Universal trip.
C.
Do You Have Universal Express?
If you have Universal Express, the day of the week you visit isn't all that important. Theme parks tend to be more crowded on the weekend. Check Universal and Disney crowd calendars, but consider visiting Universal on the weekend and Disney World during the week.
If you don't have Universal Express, you may want to visit Universal during the week instead, which may affect your decision whether to visit Disney or Universal in Orlando first.
D.
Logistics of Switching
When deciding how to go from Disney to Universal Orlando, you have three options:
1. Switch between Universal Studios and Disney World hotels on a break day
If your Disney and Universal itinerary includes a break day, switch hotels in a calm manner on this day. This is our preferred avenue for sanity purposes, but it is not the most cost effective option.
2. Switch hotels before or after a park day
If you want to pack everything in, you can get up at the crack of dawn or switch hotels at the end of the night. If you switch after a park day, you will likely need to check out of your hotel room, check your luggage with the hotel during the day, go to a park, return to the hotel, retrieve your luggage, and make the commute to your new hotel, then get up early the next morning to go to another park. This Disney World Universal itinerary is not the greatest with little kids.
Pro tip: If you have Universal Express Unlimited, you can use the pass both the day you check in and the day you check out. The best option will almost definitely be to do Universal first, then switch to Disney World after you are done with the park. You could also take a late flight, but flying home after two longs day at the park with little kids who have been up past their bedtimes sounds about as fun as a lobotomy.
3. Visit both parks without changing hotels
Can you stay at Universal and go to Disney? Sure. You can also stay at Disney and go to Universal, or stay off property and visit both theme parks. However, I don't recommend this.
On property stays come with perks, and you really don't want to deal with traffic and parking each day if you can avoid it. Pick one of the Disney or Universal hotels and stick with it if you don't want to change.
6.
How Many Days For Disney and Universal?
Can you do Disney and Universal in a week? Absolutely.
Many people wonder how to do Disney and Universal in one trip. The best way for you depends upon your priorities, but when combining Universal with Disney, I would shoot for two days at the Universal theme parks and spend the rest of your time at Disney. You can easily do each park in a day. Volcano Bay is fine, but it is not worth skipping a day at one of the Disney World theme parks to visit in my opinion.
Maximize Your Time with Universal Studios Tips and Tricks
A.
Check Universal Crowd Calendars
If you have flexibility in when you visit, consult a crowd calendar when choosing your dates. Try to avoid Universal Orlando busy times. You will be able to accomplish more during the day, but be aware park hours may be more limited as well.
B.
Arrive Prior to Park Opening
Rope drop. Rope drop. Did I say rope drop? This is the most important of the Universal Orlando tips. Crowds are at their lowest and lines are at their shortest first thing in the morning. You can often knock out more rides in the morning than the entire rest of the day. Do not miss this golden opportunity.
Pro tip: If you have Universal Express and don't need to worry about lines, go to the Wizarding World of Harry Potter before the masses swarm.
C.
Make a Universal Orlando Touring Plan
The key to a great trip is thorough Universal Studios trip planning. You should know what rides have the longest lines and what is most important to your family prior to arrival. A good touring plan Universal Studios is key to maximizing your day.
Touringplans.com offers free sample Disney World and Universal itineraries, and allows you to make personalized plans. You can also create a Universal touring plan with Express Pass if you purchased it.
D.
Purchase Universal Express
Combining Disney and Universal is easier when you can be efficient. Front of the line passes are an added expense, and a significant one at that. Is the Universal Express Pass worth it? If you are only going to be there once, or you dislike waiting, walking onto most rides instead of wasting half the day in line will improve your experience substantially.
Pro tip: Consider a stay in Universal Studios Orlando at one of the Premier hotels. One night at the hotel gets your entire party Universal Express Unlimited for both the day you check in and the day you check out.
E.
Download the Universal Studios App
The app allows you to place mobile Universal Studios Orlando food orders and check wait times for rides. It also has a Universal Studios Orlando map. These items will save you time and hassle.
F.
Utilize Child Swap Universal Studios
If two adults in your party want to ride something, and your child is holding you back (like always), utilize the Child Switch Universal Studios program. You can wait in line together, then take turns riding without having to wait in line twice.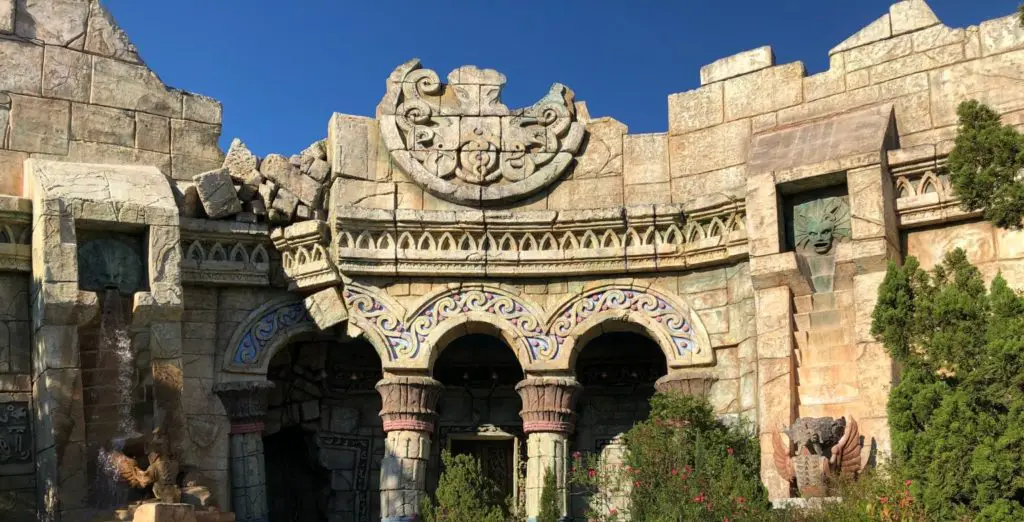 7.
Universal Studios Ticket Options
Like Disney World, Universal offers single park per day and park to park tickets that let you bounce between the two parks. Children under age three are free. Universal Studios child ticket ages run from three to nine years old. Everyone is an adult by age ten. Your child's fourth grade teacher will be so happy about the decreased responsibility.
I am not a fan of park hopping at Disney World because switching parks is a giant time suck. The Universal parks are a different ballgame because the location is so much better.
Do You Need Park to Park Tickets?
You certainly don't need Universal Orlando park to park tickets. Here are things to consider:
A.
The Park to Park Universal Studios Florida Tickets Cost More
Park to park tickets come with an additional cost. If you will use them, great, but if not, don't waste your money.
B.
There is Enough to Do at Each Park
You can definitely fill a day at each park without hopping. There is no shortage of things to do.
C.
It is Easy to Switch Parks
Park hopping is easy at Universal. You enter both parks through Universal CityWalk, so you can walk between them within a few minutes.
In addition to walking, you can ride Hogwarts Express, a Harry Potter themed train between the two parks. You can do both sections of the Wizarding World of Harry Potter in one day because both stations deposit you into that land.
D.
You Cannot Ride Hogwarts Express Without the Park to Park Ticket
In a stroke of pure money making genius, Universal designed this train so that only people holding park to park tickets can ride. However, this train is not that exciting. Your vacation will not be ruined if you don't ride it.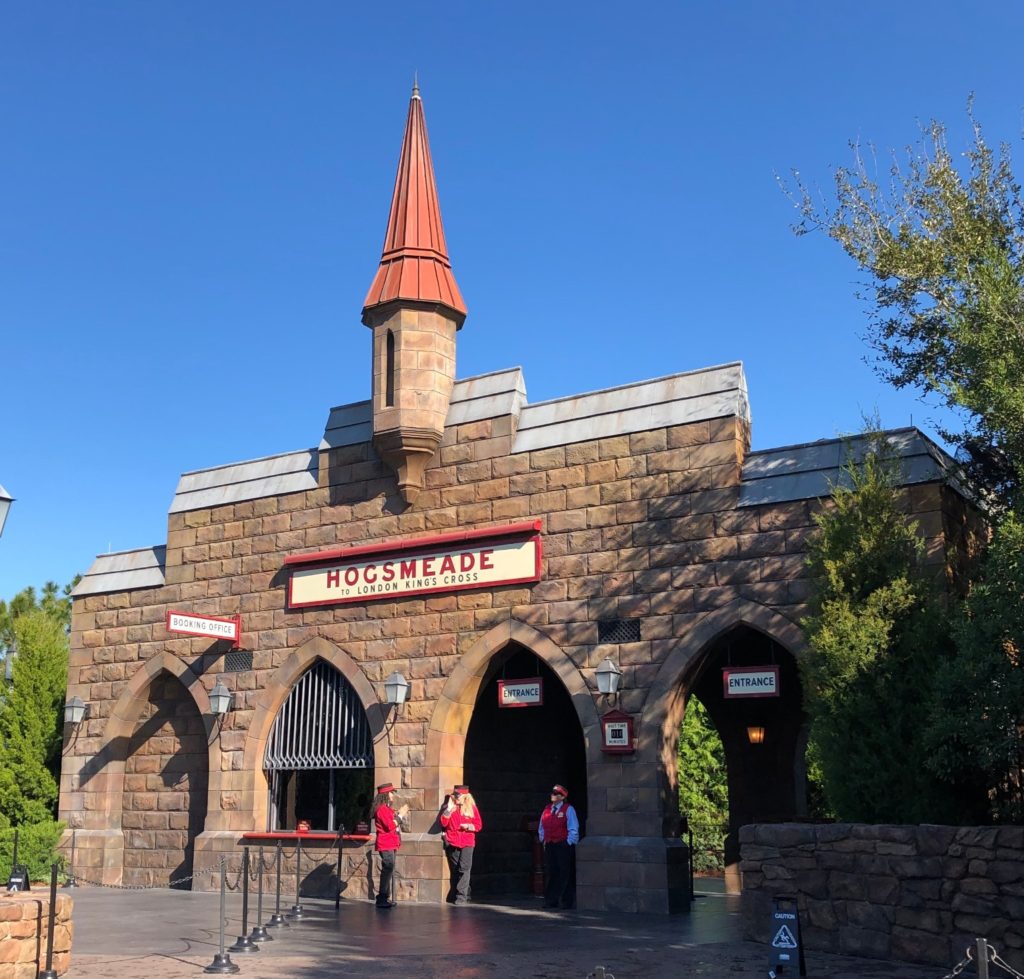 8.
Do You Need a Universal Orlando Dining Plan When Adding Universal to Your Disney Vacation?
Universal offers dining plans similar to those of Disney. As of the time of this writing, the options are:
A.
Universal Dining Plan
The Universal Dining Plan can only be purchased with a vacation package. It includes a full service meal that includes an entree, dessert and non-alcoholic beverage, a quick service meal that includes an entree and non-alcoholic beverage, a snack, and an additional non-alcoholic beverage. Prices seem to run around $69 per adult and $27 per child as of the time of this writing.
B.
Universal Dining Plan – Quick Service
The Universal Quick Service dining plan is available to all guests. It includes a quick service meal with an entree and a non-alcoholic beverage, a snack, and an additional non-alcoholic beverage. These run around $26 per adult and $17 per child as of the time of this writing.
C.
Universal Dining Plan – Quick Service + Coca-Cola Freestyle Souvenir Cup
This Universal Studios Orlando meal plan gets you the same as the regular quick service option, but includes unlimited refills. It costs around $30 per adult and $22 per child as of the time of this writing.
Is a Universal Dining Plan Worth it?
While Disney World's dining plans are sometimes worth it, these generally are not. Do the math when planning a trip to Universal Studios Orlando, but I have a hard time justifying this add on.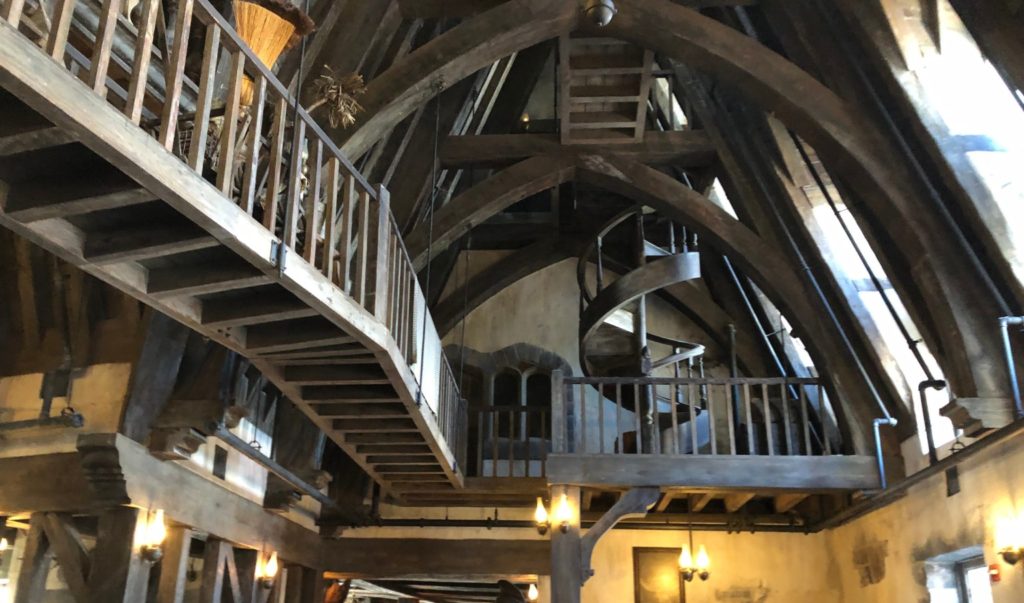 Final Thoughts – Adding Universal to Your Disney Vacation
Should you visit Universal or Disney World? Why not both?
Universal Orlando is our jam. There is a lot to do, the theming is detailed and unique, and you can skip the lines if you are willing to pay extra. While we love it, we cannot fill a week there, if for no other reason than that the motion sickness becomes too much to bear now that we are old. A split stay at Disney World and Universal is the perfect solution.
Adding Universal to your Disney vacation is a great way to experience it without going through the hassle of traveling for a two day vacation. Take a Universal and Disney vacation. You will not regret it.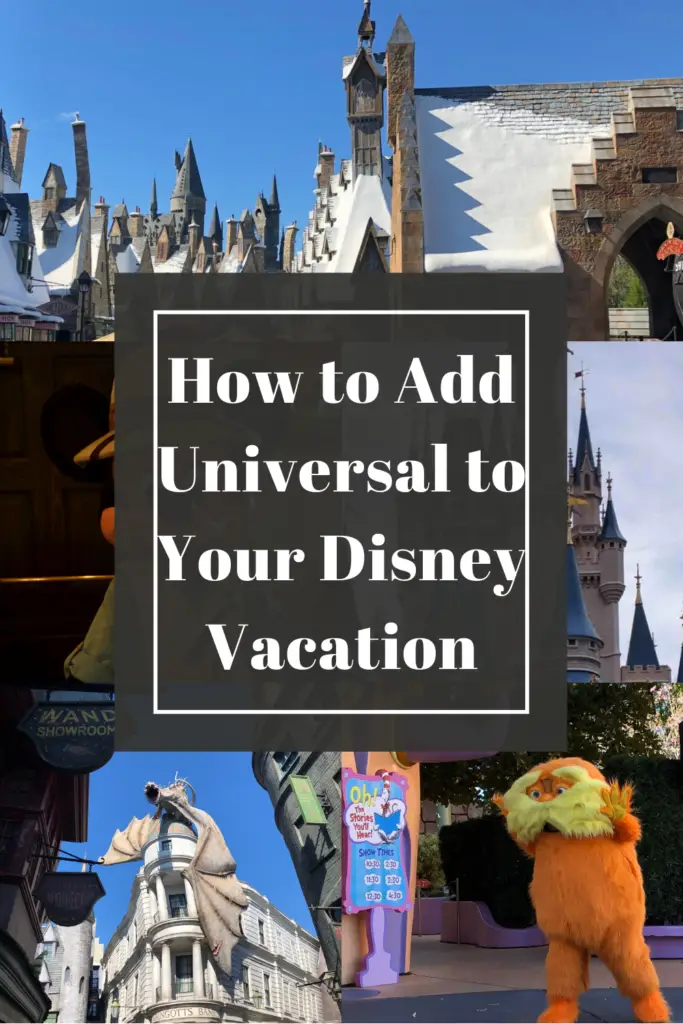 Related Articles to Adding Universal to Your Disney Vacation:
Adding Universal to Your Disney Vacation