Minimalist Disney Packing List: Resist the Urge to Overpack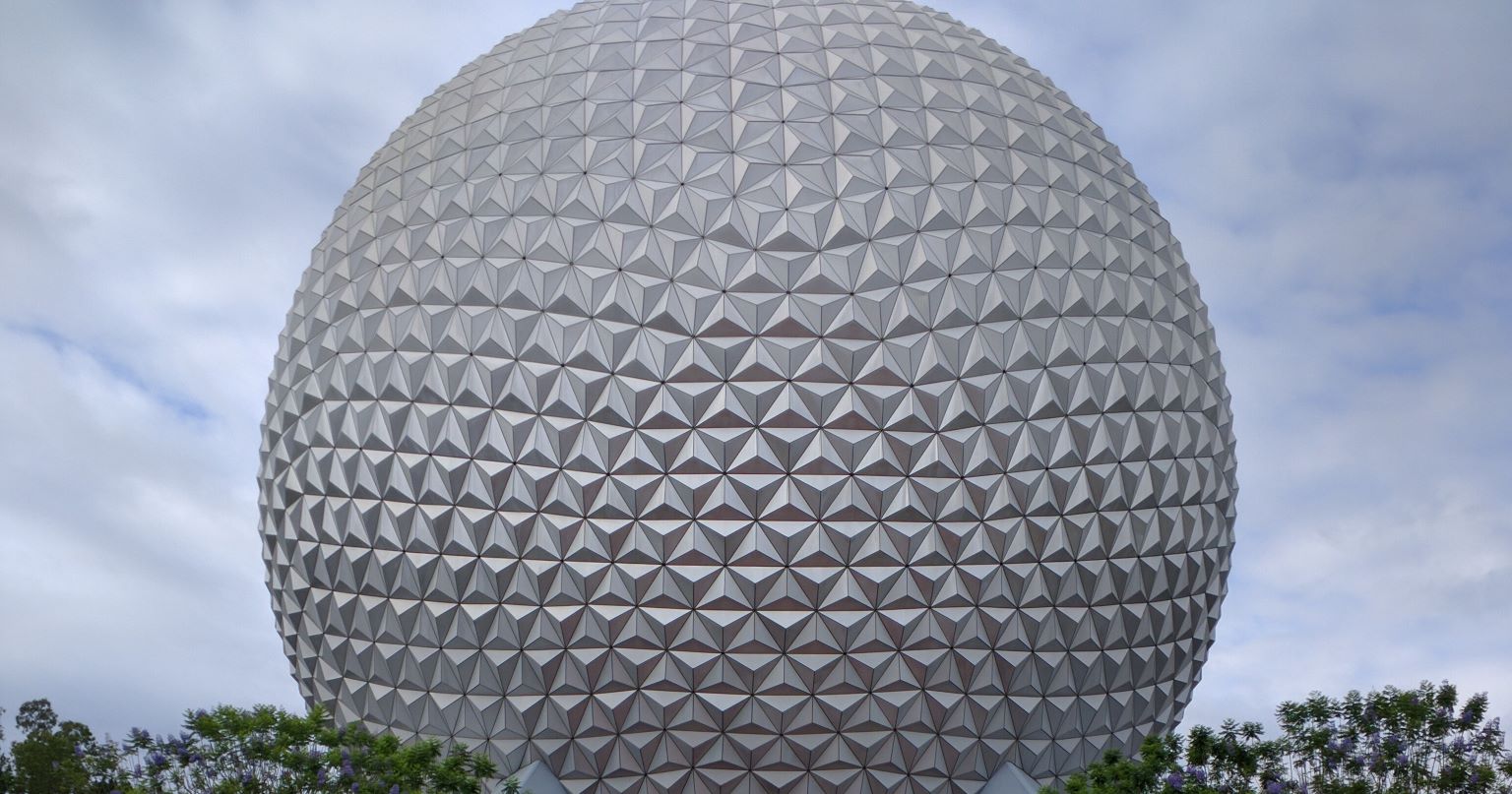 A trip to Disney World is a commitment. Unlike most theme parks, you need to plan ahead. Making theme park and dining reservations requires some serious effort. It is natural to think you need to obsess over your suitcase too. Minimalist Disney Packing List 101: Don't overpack.
What Do You Need on Your Minimalist Disney Packing List?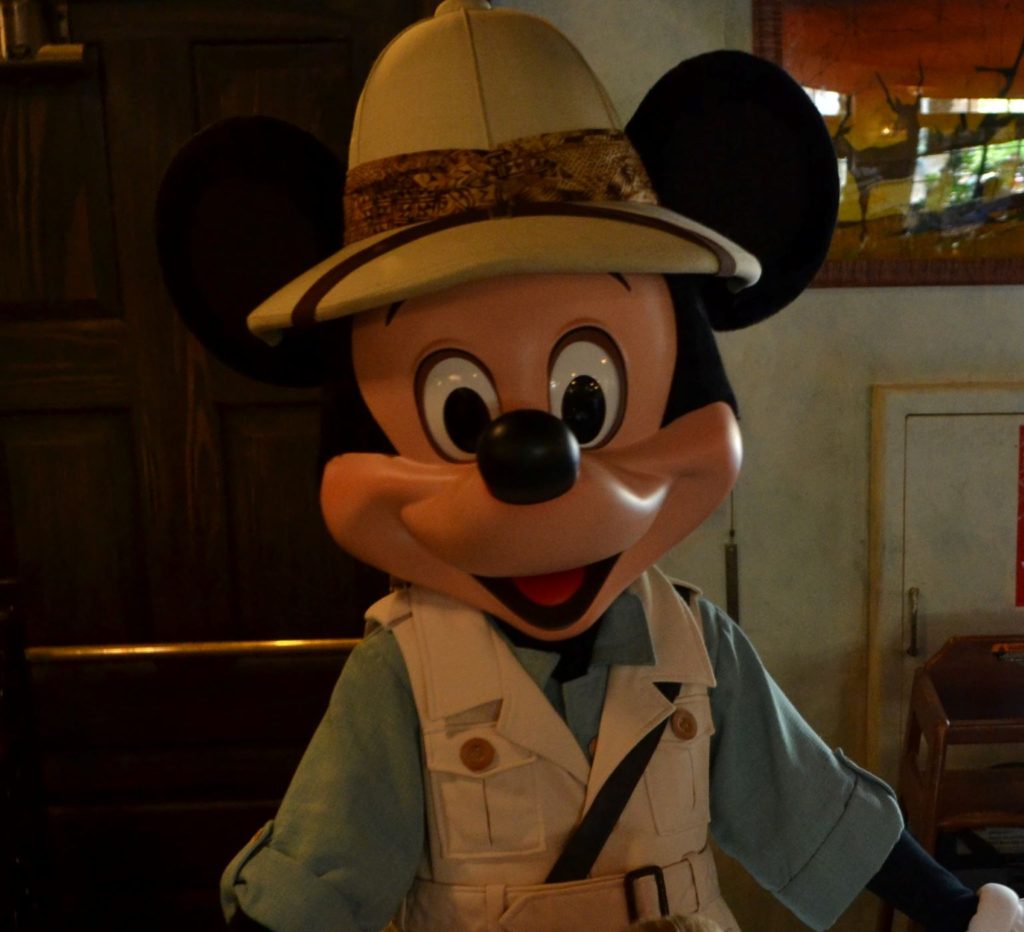 As an Amazon Associate, I earn from qualifying purchases.
DISCLOSURE: This post may contain affiliate links, meaning when you click the links and make a purchase, we receive a commission.
Minimalist Disney Packing List
Minimalist-Disney-Packing-List-1

Download the free minimalist Disney packing lists:
1.
Clothing
Disney World is located on the surface of the sun. If you think warm clothes in the dead of summer are travel necessities, think again. I wouldn't try to wear things more than once without washing them, because they will smell like Shrek has been wearing them for a week, but you don't need a bunch of extra clothes either.
Pro tip: If you want to pack light (and you should), consider packing laundry pods and doing laundry on a break day. You just cut the amount of junk you need to haul around the airport in addition to your children in half. If your airline doesn't offer free checked bags, this will save you money as well.
Disney World Average Weather
Orlando weather is not the greatest in the summer. It is crazy hot and humid. Expect a torrential downpour nearly every afternoon. Check the weather predictions when you pack, but plan on being hot and wet. The best time to go to Florida weather wise is really any time but the summer.
Averages are as follows:
Summer
Average High: Low 90s
Average Low: Mid 70s
Orlando Average Rainfall: 7.9 inches
Fall
Average High: Mid 80s
Average Low: High 60s
Orlando Average Rainfall: 3.9 inches
Winter
Average High: Mid 70s
Average Low: Low 50s
Orlando Average Rainfall: 2.7 inches
Spring
Average High: Mid 80s
Average Low: Low 60s
Orlando Average Rainfall: 3.2 inches
What to Add to Your Minimalist Disney Packing List
A. T-shirts – If you won't do laundry, one or two extra at most should do it.
B. Shorts – One pair more than the number of days of your trip is plenty.
C. Underwear – You do you.
D. Bras 
E. Sandals or flip flops
F. Amusement park shoes – One pair is probably good.
G. Socks – Bring one or two pairs above the number days you are planning to wear real shoes.
H. Pajamas – You don't need extra unless you are worried about child accidents.
I. Pants – You probably won't wear them at all, but a pair for the evenings won't hurt.
J. Long sleeved shirt or jacket – You probably won't need this at all, but you can bring one for peace of mind if it makes you feel better.
K. Swimwear – Two per person. Hang wet suits in the bathroom and alternate. Do not bring them to the theme parks. It is not worth the hassle. The sun will dry your clothes in four seconds after a water ride.
What Not to Include in Your Walt Disney World Packing List
A. Formal wear – There are some nice Disney World signature restaurants for a theme park, but you don't need to dress up for the vast majority of them. They know you are coming from a theme park. This isn't Sex and the City.
B. Workout gear – Unless you are participating in a marathon at the parks, the odds of you wanting to work out after a long, hot day are pretty slim.
C. Costumes – People over age 14 aren't allowed to wear them unless they are attending a special event. For kids, they are hot and unwieldy, so try to avoid them if possible. You will most certainly end up carrying them.
D. A sewing kit – That's just silly.
2. Minimalist Disney Packing List Accessories
In this instance, accessories are items that make your life easier. They are not meant to make you pretty. The humidity kills any possibility of that happening anyway.
What Do You Need to Go to Disney World?
A. Masks – This is currently at the top of the Disney World packing must haves list because they are required as of the time of this writing.
B. Hair ties – Bring a couple in case one breaks. Finding yourself without a way to tie your hair back would be a tragedy.
C. Hats – In addition to or instead of sunglasses.
D. Sunglasses – In addition to or instead of hats.
E. Ponchos – Plan on a daily afternoon monsoon. I don't bring ponchos most places, but they are a must in Orlando in the summer.
F. Goggles – For the hotel. Not Splash Mountain.
G. Magic Band – If you purchase one.
H. Belt – If needed.
What Not to Add to Your Disney Packing Checklist
A. Umbrellas – Unless you like lawsuits. Your kid will whack a stranger in the eye for sure.
B. Floaties – Only bring these if your resort doesn't provide life jackets (which is unlikely if you're on property).
C. A large selection of jewelry – You'll lose it Heart of the Ocean style (minus the ocean).
3. Baby Items
Babies are super high maintenance, but your resort may provide more than you think.
What to Pack for Disney World with Toddlers and Babies
A. Stroller – Renting from Disney or an outside company is also an option.
B. Car seat – You might not need to bring a car seat. A lot of ground transportation providers offer them. Check before you go.
C. Formula and baby food – You can bring whatever you need into the parks. Disney World offers Baby Care Centers to change and feed the baby without flashing a crowd.
D. Bibs
E. Breast pump and accessories – Be sure to plan ahead so you know where you will be able to store things if you know what I'm saying.
F. Bottles
G. Sippy cups 
H. Diapers – Both regular and swim.
I. Wipes
J. Pacifiers
K. Dish soap to clean bottles
L. Baby sling – Optional. You could use this instead of a stroller, but I bet you will get hot.
What Not to Add to Your Disney Florida Packing List
A. Pack and Play – Call to confirm availability, but the on property resorts offer these.
B. High chair – Restaurants have high chairs. For the rest of the time, you have a lap. Use it.
C. Baby monitor – Unless you are staying in a giant hotel room, you shouldn't have an issue hearing your kid from three feet away.
4. 

Medications and First Aid
You need these things, but you don't need a three month supply. Condense these items, and only pack what you actually need for the trip.
What to Pack for Orlando
A. Medications
B. Pain relievers – For both children and adults.
D. Vitamins
E. Thermometer – It is nice to not have to guess if your kid has a fever or just ate too much junk food.
F. BAND-AIDs 
H. Any necessary medical equipment
What Not to Add to Your Disney Orlando Packing List
A. Full bottles of anything
5. 

Toiletries and Bathroom Disney Packing Essentials
You need to shower on the trip. Believe me. However, you don't need full-sized bottles of anything, and you may not need to pack some items at all. Check to see what your resort provides.
Pro tip: Purchase travel bottles to bring your favorite products in smaller quantities.
Packing for Disney World Essentials
A. Toothbrush
B. Toothpaste
C. Floss
D. Mouthwash
F. Chapstick
G. Contact solution and extra contacts
H. Glasses
I. Face wash
J. Lotion – The hotel will probably provide some, but it will likely have a scent.
K. Shampoo – Unless your hotel provides it or you need a special kind. The hotel is unlikely to offer products for toddlers.
L. Conditioner – Same as the shampoo.
M. Body wash – Some hotels provide this, but others only have bars of soap.
N. Loofah
O. Razor
P. Deodorant – No, really.
Q. Cotton swabs
R. Sunscreen
T. Theme park makeup and makeup remover – Meaning, not much.
U. Tweezers
V. Hairbrush
Y. Tissue
Z. Nail file
What Not to Add to Your Disney World Packing Checklist
A. Anything you can get from the hotel
B. Hair dryer – Confirm your hotel offers it, but even the cheapest of hotels usually do.
C. Nail clippers – Clip your nails before you leave.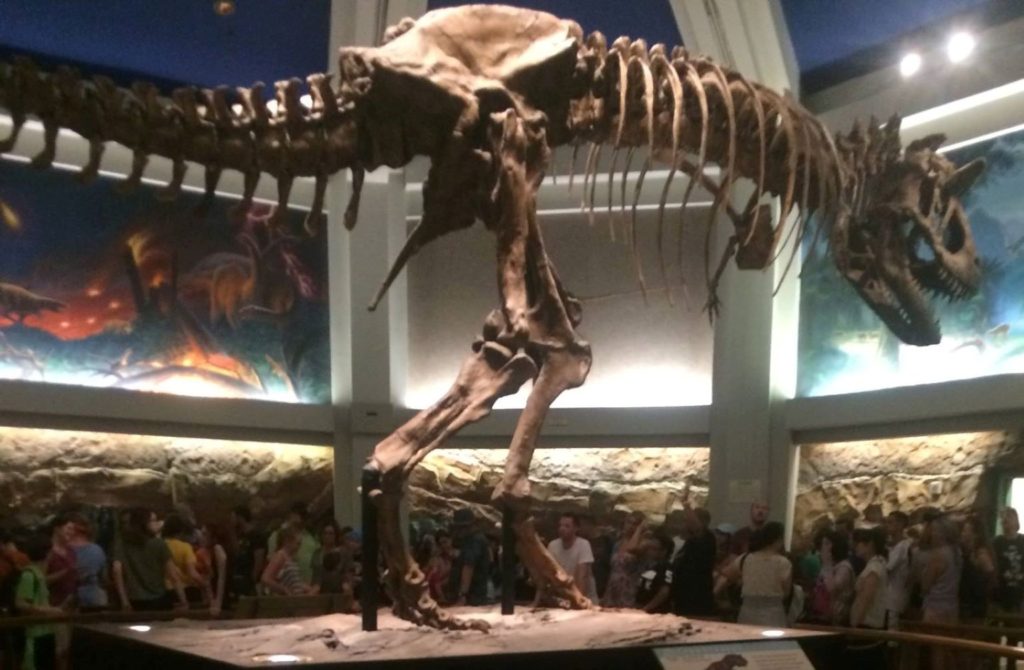 6. 

Methods of Payment
A trip to Disney World costs the equivalent of a bag of money, but you don't actually have to use a bag of cash. Maximize your spending with credit cards.
What to Pack for a Trip to Disney
A. Disney gift cards – These may be the most cost effective option. You can combine them up to $1,000 per card so you don't have to bring fifty of them.
B. Credit cards – This is the way to go if you don't want to hoard discounted Disney gift cards. Get some miles and points for your trouble.
C. Disney Visa credit card – This isn't your best method of payment, but it will get you into the Disney Visa meet and greets with characters in the theme parks.
D. Cash – Keep this to a minimum. It can be lost or stolen and there is no financial benefit to using it.
What Not to Include in Your Disney World Trip Packing List
A. Debit card – Will you be visiting an ATM? If not, skip it.
B. A lot of cash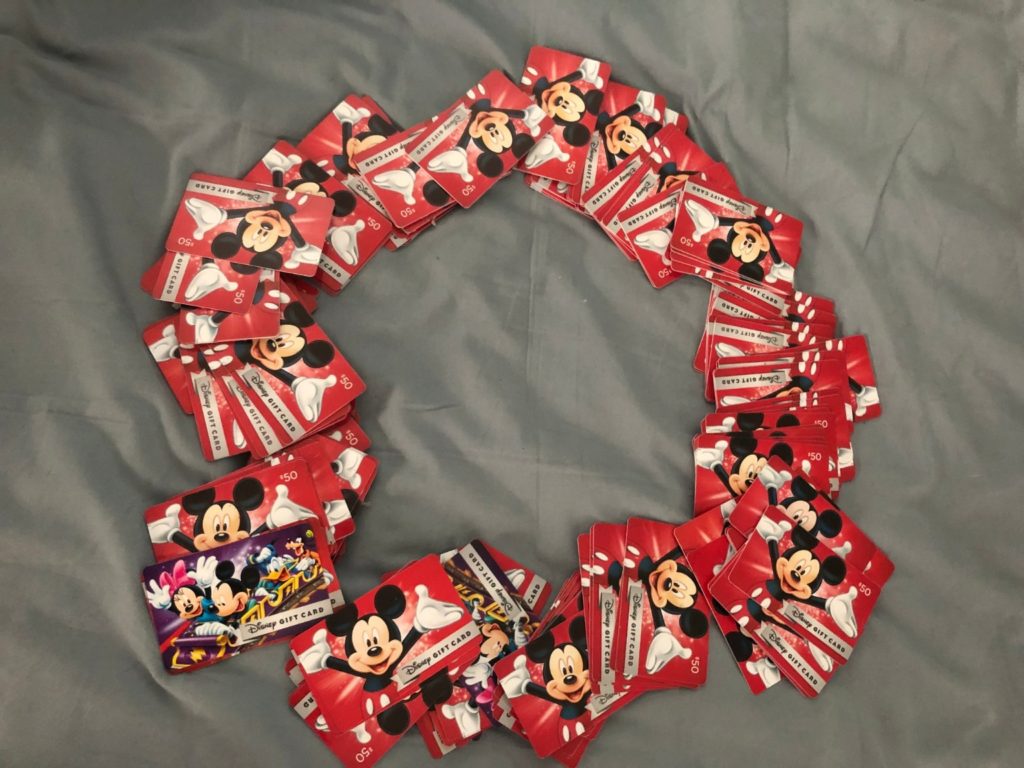 7. 
Important Disney Travel Documents
You can access reservations on your phone, but sometimes, you just need a paper backup.
Disney World Florida Packing List Must Haves
A. Identification for all travelers – Kids aren't technically required to have it, but it is safer to have it anyway.
B. Priority Pass card – If you have it, for airport lounge access.
C. Airline reservation confirmations and boarding passes – Optional.
D. Hotel reservation confirmations – Optional.
E. Dining reservation confirmations – Optional.
F. Theme park tickets – I would definitely print these. The Wi-Fi in the theme parks is shotty.
G. Rental car and ground transportation reservation confirmations – Optional, but I would print these. Rental car companies love technicalities.
H. Proof of car insurance – Only if renting a car.
I. Health insurance card
J. Touring plans – This is probably not necessary, but don't bank on a great Wi-fi at Disney World.
What Not to Include in Your Disney World Vacation Packing List
A. Any unnecessary or duplicate documentation with your personal information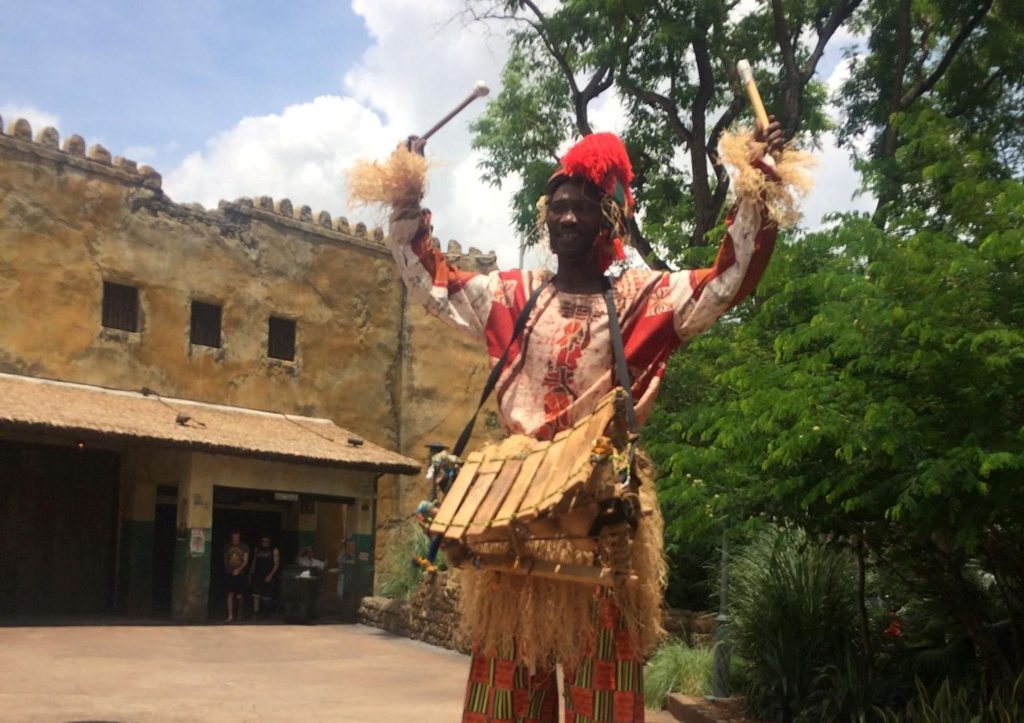 8. 
Miscellaneous
What to Include in Your Packing for Disney Checklist
A. Hotel room and airplane entertainment – Must have travel items, meaning screens, sugar, and one book you will never read.
B. Snacks – Snacks are traveling necessities for the plane and hotel room. You don't want to haul a bunch of food around the theme parks, although the Disney World food policy does allow you to bring it in as long as it isn't in a glass container. Eating on property is part of the experience, and there are ways to save money when doing it.
C. Gum – A Disney packing must have as Disney doesn't sell it.
D. Refillable water bottle – Disney counter service restaurants will give you free ice.
E. Cell phones and chargers
F. Portable cell phone charger – This is a must for the theme parks. Disney's app drains your battery faster than a group of suburban moms finish a case of White Claw.
G. Lanyard – Optional.
H. Disney World autograph book – Only bring this if your child really cares.
I. Noise canceling headphones – The shows and fireworks are loud. Bring these if the noise will freak your kid out.
J. Disney refillable popcorn bucket – If you have this anyway. Don't go out of your way to buy it if it won't save you money.
K. Waterproof cell phone case – Optional, but helpful at the water parks.
L. Cooling towels – Only if they are thin and it's really hot outside.
What Not to Add to Your Disney Vacation Packing List
A. Pool toys
B. Night light – Leave the bathroom light on and the door cracked.
C. Extra towels – People bring these to the theme parks to sit on and dab their sweat. Don't do this. You're in the trenches. Embrace it.
D. Hamper – An empty suitcase is a rolling laundry basket.
E. Shoe organizer – You shouldn't have enough shoes to require organization.
F. Cameras – Phones have cameras now. Selfie sticks and extension poles are prohibited.
9.
What to Pack in Disney Park Bags
Disney-Day-Bag-1

Less is more here when packing Disney park bags. If you no longer have a stroller, you do not want to carry a bunch of stuff around the crowded jungle that is Disney World.
What Do I Need to Bring for Disney World Park Bags?
B. Identification
C. Methods of payment
D. Disney Visa credit card
E. Masks
G. Sunscreen
I. Tissue
J. Gum
K. Cell phone and portable cell phone charger
L. Ponchos
N. Hats
O. Sunglasses
P. Chapstick
S. BAND-AIDs
T. Baby stuff you need on a typical day
U. Touring plans – Optional.
V. Dining reservations – Optional.
W. Kids autograph book – Optional.
X. Noise canceling headphones – Optional.
Y. Lanyard – Optional.
Z. Disney World popcorn buckets – Optional.
AA. Magic Band – Optional.
BB. Waterproof cell phone case – Water park only.
CC. Change of clothes – Water park only (unless your child may have an accident).
DD. Cooling towels – Optional.
Final Thoughts – Minimalist Disney Packing List
Preparing for Disney World can feel like a grind. Don't stress yourself out unnecessarily by overpacking. You can always buy something at a gift shop in a real pinch. Use a minimalist Disney packing list that makes your life easier. Visit Disney World and enjoy yourself. You will not regret it.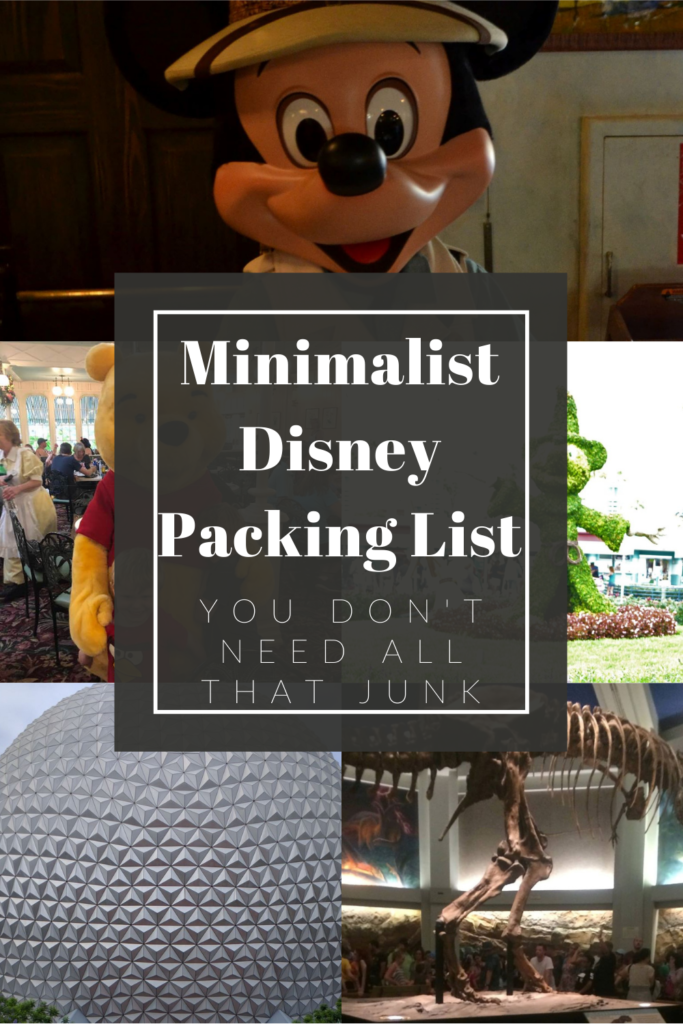 Related Articles to Minimalist Disney Packing List: Resist the Urge to Overpack:
Minimalist Disney Packing List