Vacation Upgrades That Are Worth It: Avoid A Shining Sequel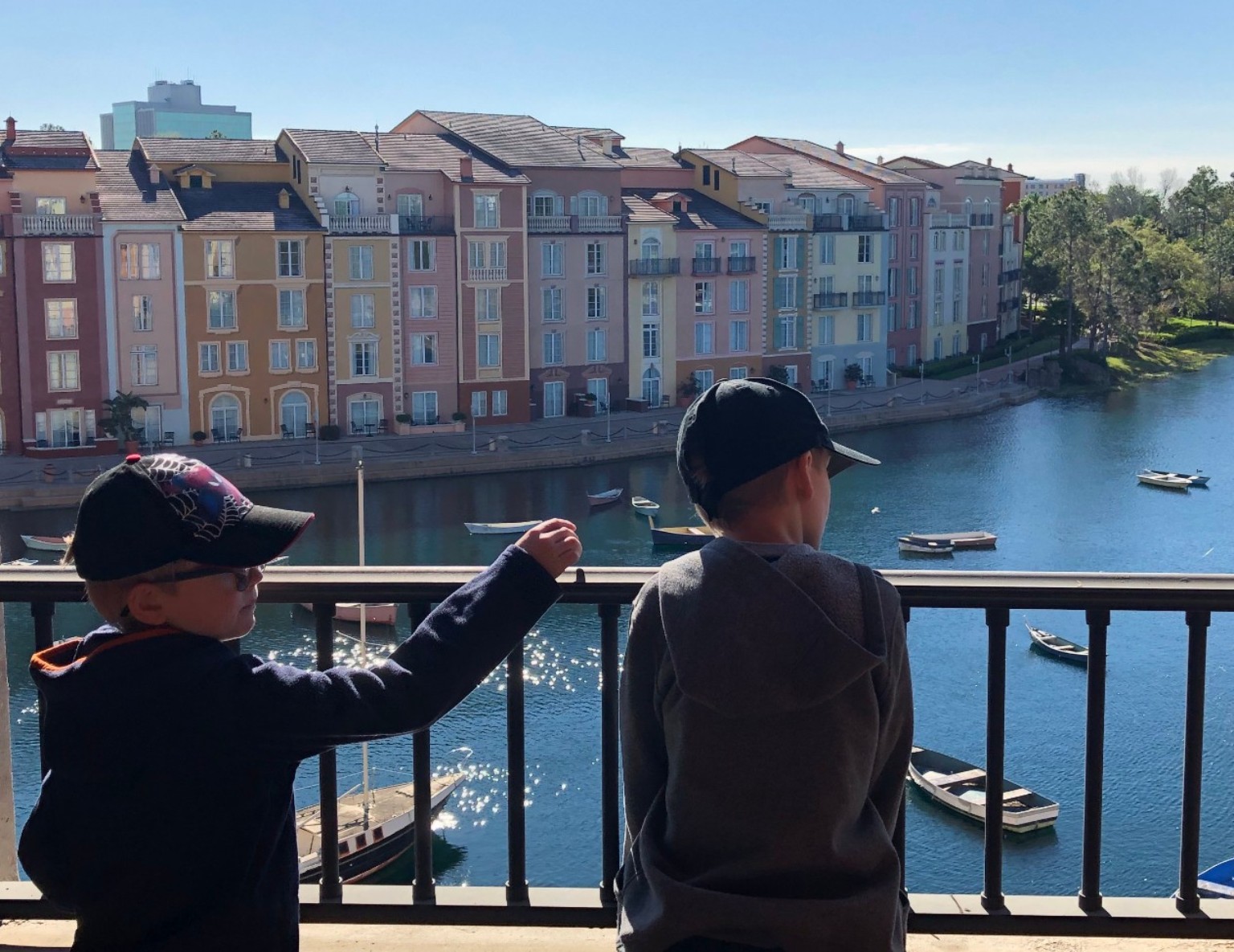 Family travel can be challenging. It is a luxury and a privilege that many don't enjoy, but everyone who has done it for any length of time can relate to Clark Griswold. Stress is amplified when travel conditions are not ideal. Invest in some vacation upgrades that are worth it to decrease your odds of a police chase.
What Are the Vacation Upgrades That Are Worth it?
What Vacation Upgrades Are Not Worth it?
As an Amazon Associate, I earn from qualifying purchases.
DISCLOSURE: This post may contain affiliate links, meaning when you click the links and make a purchase, we receive a commission.
Vacation Upgrades That Are Worth it
1.
Air Travel – Vacation Upgrades That Are Worth it
1a.
Extra Legroom on Flights or Discounted First Class
If you are wondering when to upgrade flight seats, the answer is, anytime you have your kids with you.
Kids come with a lot of baggage, and not just emotional. They also have this inconvenient adorable habit of ending up in your lap halfway through the flight. Plane entertainment, diaper bags, and snacks are fun to rest your feet on and all, but what if you didn't have to? Extra legroom on planes goes a long way. Consider this travel upgrade.
I'm not advocating for purchasing a first class ticket for a five year old with cash unless it makes you really happy or you find great flight upgrade deals. Our first class tickets are booked solely with miles and points. You can earn these just by registering for the airlines' free loyalty programs. If you don't have miles and points for travel hacks upgrades yet, you're missing out.
Pro tip: If you are having trouble finding award availability, try ExpertFlyer. You can set up alerts to be notified when things open up. It offers both free and paid versions.
If you're not sitting on a stash of upgrade flight points yet, consider purchasing extra legroom. This is much more affordable and often comes with a much needed cocktail. It isn't a necessity, but it will improve your experience.
1b.
Seat Selection
Most airlines offer a budget option that does not allow you to select your seats ahead of time. Why should you care where you sit? We're all going to the same place, right? Yes, but will you get there without having to appeal to the good nature of a stranger to trade seats so you can sit next to your child?
Airline travel is hectic enough. Don't add another stressor to the mix. It doesn't cost much more to select your seat ahead of time. Just do it.
Southwest Airlines has a cattle call unique boarding system wherein no one selects a seat ahead of time. Rather, you line up in a certain order and duke it out on the plane. No one wants a stranger to sit next to them, so people who are already seated avert their eyes and pretend to be busy while the stragglers are boarding. If you don't qualify for early family boarding, pay extra for Early Bird Check-In.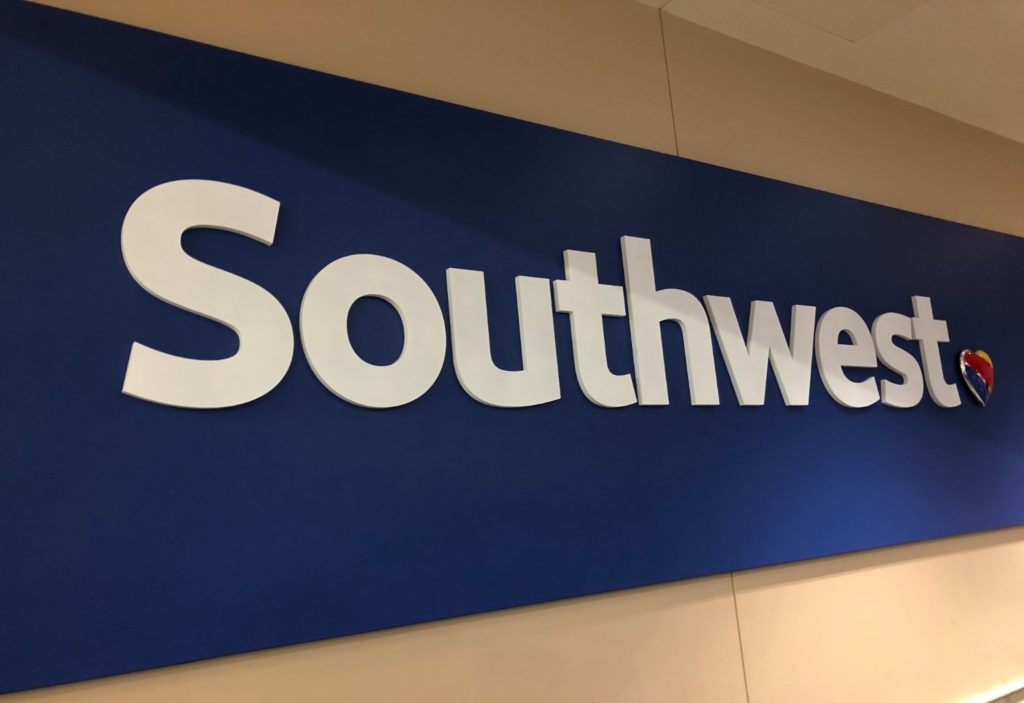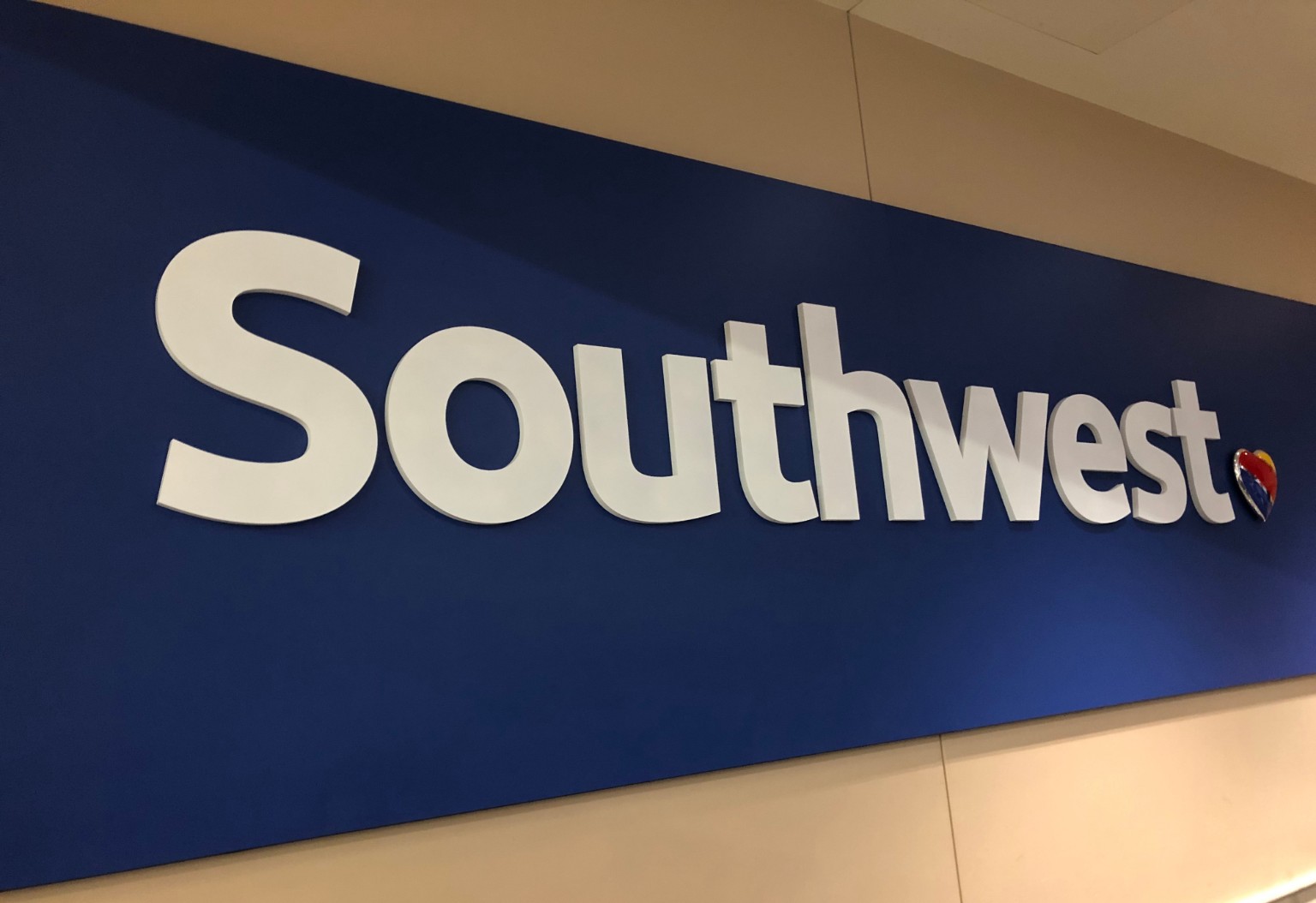 1c.
Carriers That Are Not of the Budget Variety
There is a reason budget airlines offer seats at a lower rate than the major carriers. It's because there is no legroom, and they will get you at every turn. This is cool if you are traveling alone and ready to throw down. The kids don't need to see mommy go all Lindsay Lohan.
Issues often include charging extra for a carry on, canceling nonstop flights and rebooking people on flight with long layovers, and generally poor customer service. Some have even developed a reputation for being outright dishonest.
You are not guaranteed to have a perfect experience with any airline, but the odds are exponentially greater that you will have issues if you paid $19 for your flight. The flight upgrade cost will seem reasonable after you pay for carry on bags and miss part of your vacation trying to get there. If you don't want to pay a premium, start racking up miles and points to offset the cost.
1d.
Priority Pass Membership
Airports are crowded. On a good day, you can find seats at the gate together. Best of luck during busy travel times. Priority Pass airport lounge access is priceless (except it does in fact come with a price). Some of the fancy lounges offer upscale amenities, but at a minimum, they will have food, drinks, seats, and peace and quiet.
The lounges know how much people love them, so they charge a small fortune for day passes. Day passes are unlikely to make sense. Consider a lounge pass membership instead.
Priority Pass is a membership that gets you into lounges throughout the world. Is Priority Pass worth it? If you fly often, absolutely. This will pay for itself.
Some upscale credit cards with hefty annual fees include Priority Pass Select membership. If you don't fly often, the Hilton Surpass, includes ten visits per year that you can share.
1e.
TSA Precheck Enrollment
Waiting in line is fun. Like a root canal. Airport security lines can be some of the worst. At the end of the long line, instead of riding Space Mountain, you get to remove half of what you are wearing and get probed. Fortunately, you can enter a much shorter security line and maintain your modesty with the TSA Precheck known traveler program.
The cost for TSA Precheck is $85 per person, but it lasts five years and kids ages 12 and under don't need it at all. This is money well spent. Some travel credit cards will cover this as a perk, so you may not need to pay the TSA Precheck cost at all.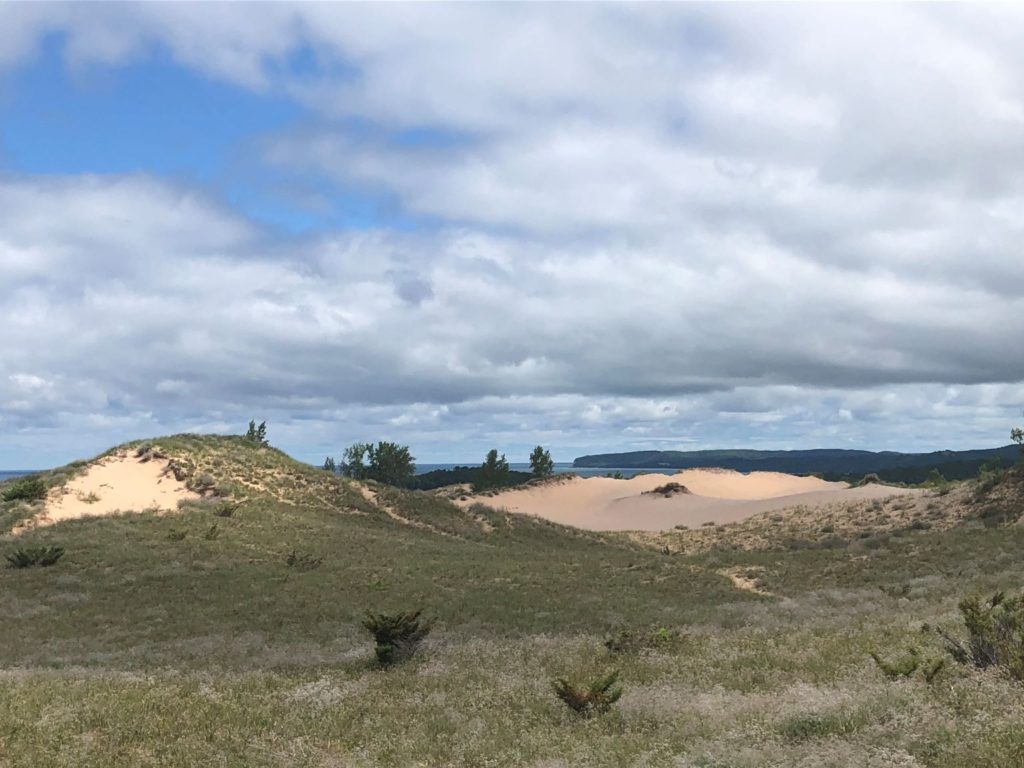 2.
Hotel Upgrades – Vacation Upgrades That Are Worth it
2a.
Hotel Suite Upgrade
Remember how theMcCallisters started out in that motel in Miami, then switched to the suite in The Plaza? The trip improved substantially, and it wasn't just because they found Kevin. More space can make all the difference.
A hotel bedroom upgrade with two designated spaces, like a one bedroom, has more room to hold all the kids' stuff without creating a tripping hazard. It also allows children on different nap schedules to spend time in different areas. Best of all, parents can shut the door on their children without a Madeleine McCann situation.
Be sure to register with the loyalty programs at the major hotel chains. You can accumulate points for free, and hotel status can get you perks, including hotel free upgrades.
If you aren't slated for a free one, shop around for a reasonable hotel upgrade fee. Sometimes, a larger room does not cost that much more than a studio.
2b.
Nice Property
A bigger room is great, but even a suite wouldn't stop the money in your wallet from getting stolen at the Braidwood Inn. You don't need to stay at the Waldorf with kids, but don't stay in a dump.
A nice resort usually comes with perks, like activities for the kids and childcare. Some of these perks may save money, but more importantly, they will improve your experience and save your sanity.
It is easy to book a nice property if you have points with the hotel chain. You can earn these multiple ways, but the quickest way certainly involves credit cards.
You can often find good deals on nice properties if you look for them. Check Groupon and sites like Booking.com, Travelocity, Hotellook, Tripadvisor, Hotels.com, and Expedia for the best deals. You should book directly through the hotel if the price is the same to earn points, but these sites give you a good idea of what is out there.
For Disney properties, consider renting Disney Vacation Club points.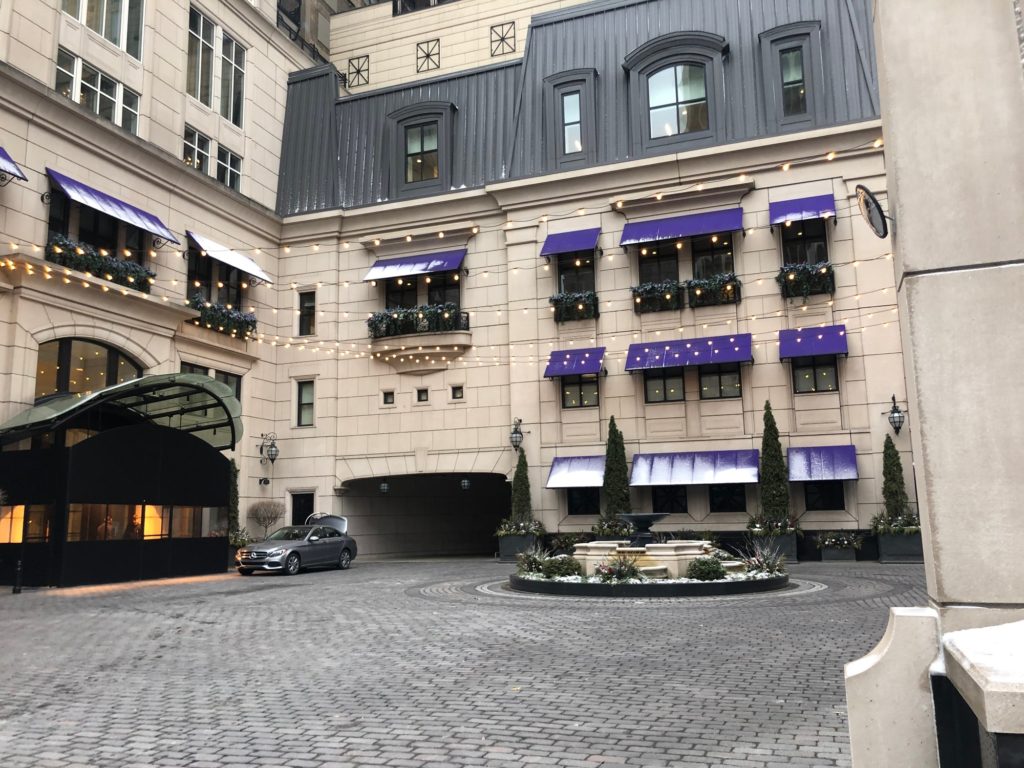 3.
Ground Transportation – Vacation Upgrades That Are Worth it
3a.
Larger Vehicles
I understand the urge to get the cheapest rental car to get you from Point A to Point B, but when you are traveling, you are hauling around even more stuff than normal. Will your luggage, car seats, and strollers fit in that car with Bozo and Cookie?
If you require an SUV to comfortably get through life at home, rent one on vacation as well. The cost often isn't that much more, and you will be much happier for it.
Check websites like Orbitz to compare rental car upgrade options, but book directly through the rental car company. You can use miles and points to book free rental cars through credit card travel portals like Citi ThankYou.
3b.
Private Transportation
If you are skipping the rental car and your resort does not offer a free shuttle option, use private airport transportation. Buses are slow, crowded, inconvenient, and another opportunity to haul your luggage around. Is it really worth it to save a few dollars here after you have been traveling all day?
If you have a few people in your party, it may be more cost effective to use private transportation anyway, be it a limousine or an Uber. Research your options before you travel.
4.
Cruises – Vacation Upgrades That Are Worth it
4a.
Verandah Staterooms
Cruise staterooms are small. Cruise lines are infamous for stuffing people into the most modest of quarters, ranging from the size of a refrigerator box to that of a condo. Unlike a hotel room, you are not guaranteed a window.
You might be thinking you don't care about the size of your accommodations because you don't plan to spend a lot of time in the stateroom, but that is a short sighted decision. Even if you don't need the square footage, you will enjoy a verandah cruise private balcony.
Common areas on cruise ships can get packed. There is nothing better than sitting on a private verandah on a cruise ship enjoying the ocean. Balconies offer the added benefit of giving adults a place to hang out while kids sleep. Above all else, if you get seasick, the fresh air cannot be beat.
On some cruises (think Alaska), the verandah decks will come with a hefty price tag, but for Caribbean cruises, you can often upgrade to a larger room with a balcony at a relatively small cost.
5.
Theme Parks – Vacation Upgrades That Are Worth it
5a.
Front of the Line Passes
Theme parks have a lot to offer, but their obvious downside is the constant waiting. You can cut down on some of that with a good touring plan, but on a crowded day, you cannot do away with it completely without front of the line tickets.
Front of the line pass offerings vary by the park. You can expect them to be pricey, but the good ones will improve your day tenfold. The cost is almost always worth it to me if the passes are unlimited and cover what you want to do. If you do not visit the park frequently, seriously consider this upgrade.
5b.
Cost Effective Dining Plans
Most theme parks offer some sort of dining plan. The majority of them are not cost effective unless you plan to spend the entire day stuffing your face with subpar food. However, there are some rare gems that save you money on food you would have eaten anyway. Don't write off dining plans automatically.
Some theme parks, like Six Flags, allow you to add an inexpensive dining plan to season passes that lets you eat all season. You can certainly save money with this type of plan if you visit even a handful of times.
The dining plans at Disney World are temporarily suspended for COVID-19. When they are offered, they are expensive. You know what else is expensive? All the food at Disney World.
If you have kids who will enjoy characters meals, you may be able to save money with the dining plan for Disney World. Do the math to see if it makes sense for you.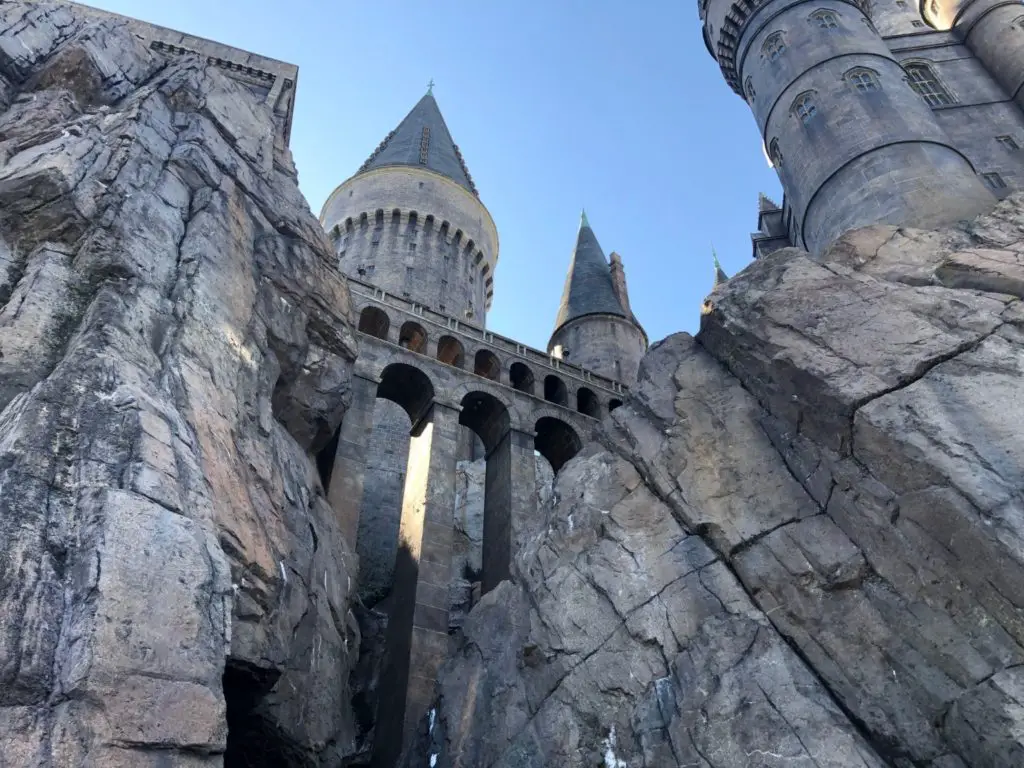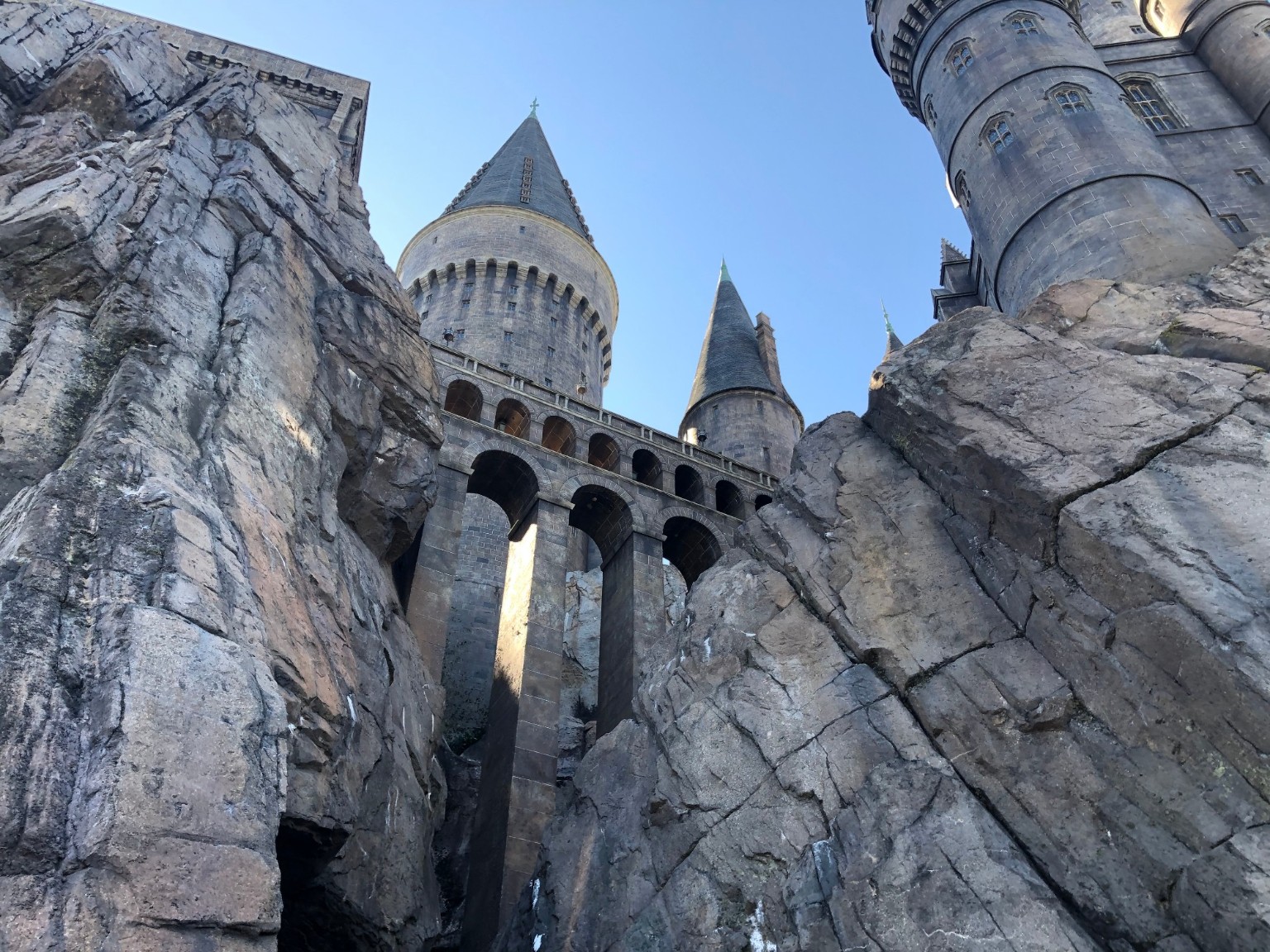 5c.
Some Dessert Parties and Dining Plans with VIP Seating for Fireworks
There is a real risk that I will choke a lady who tries to slip in front of my kids who are already in place waiting for a show to start. I love the idea of these packages to ensure I will not be arrested, but they are not always worthwhile.
Some of these packages do not cost much more than just eating at the restaurant on its own. Occasionally, you can book one of these packages with your regular theme park dining plan.
When researching these plans, consider how crowded the public viewing section gets, how much time you will have to waste staking out a spot, and what section you will be placed in if you purchase the package. Weigh those factors and decide if the extra cost is worth it to you.
Vacation Upgrades That Are Not Worth it
Vacation upgrades are worth it for three reasons:
1. They save you money.
2. They substantially improve your experience.
3. They make you really happy.
If any of the things on the list below falls into one of those three categories for you, go for it.
1.
Air Travel
1a.
Full Price First Class Tickets
First class is super, but are flight upgrade prices in the thousands of dollars for children super? The amenities you get in first class do not begin to cover the added cost of the ticket. If you are unable to purchase it at a discount or with miles and points, upgrade your flight with extra legroom and call it a day.
1b.
Day Lounge Passes
While a membership like Priority Pass may be worth it if you travel enough, day lounge passes are steep and almost never worth it. If you are dying to get away from the crowd, visit a sit down restaurant or try to find an empty gate instead.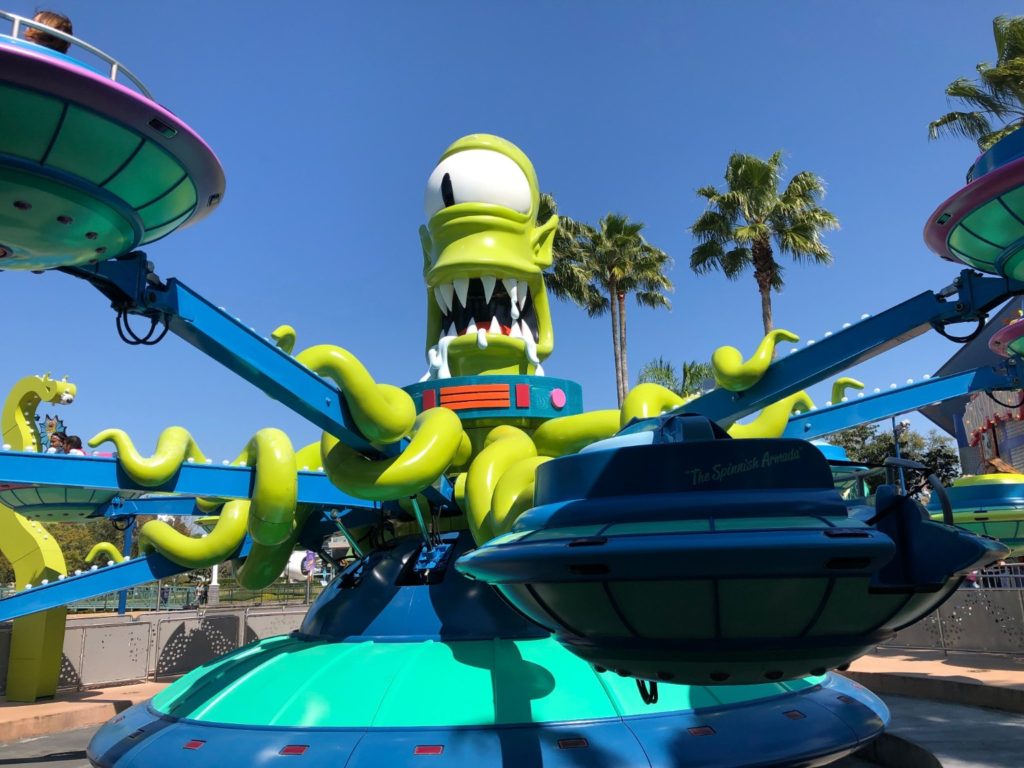 2.
Hotels
2a.
Rooms with a View
While I think upgrading a cruise room to get a private balcony is worthwhile, I do not think the view is overly important for hotels unless it is incredibly unique. Ask yourself:
1. Will you really be in the room enough to enjoy it?
2. Will you have a good view in the dark while your kids sleep?
3. Do you really want to pay extra for a view of kids dyeing the pool water yellow?
If not, save your money.
2b.
Hotel Packages That Include Things About Which You Don't Care
Hotel packages can save you money, particularly when they are connected to a theme park. You should check the existing package offers to see if they make sense for you. However, when a hotel reservation upgrade comes at an inflated rate and includes things you would not have used anyway, take a hard pass.
2c.
Hotel Concierge Upgrade
Some packages give you access to a concierge lounge or club level hotel rooms. Said lounges often include light food and alcoholic beverages. This sounds nice, but it is almost never worth the cost. A hotel lounge does not offer the same benefit as that of an airport. If you get sick of the crowd at the hotel, just go to your private room.
When deciding whether to make this kind of upgrade, figure out if you can save money by eating in the lounge instead of at a restaurant. If the answer is no, I don't think it is worth it.
3.
Ground Transportation
3a.
Luxury Car Rental Upgrade
I am all about upgrading a rental car to meet your needs. This is not the time to have your midlife crisis. That Ferrari is not meant for car seats.
4.
Cruises
4a.
Cruise Excursion Bookings Directly Through the Cruise Line
Note: As of the time of this writing, some cruise lines are still not sailing. It is possible cruise lines may require you to book excursions directly so you cannot go off and get COVID-19 on an island then bring it back on the ship. Make sure to check the current policy when you book. With that said….
Do not book excursions directly through the cruise line. Cruise excursion prices are beyond inflated. You can usually book the exact same experience for substantially less with the shore excursion provider. The cruise line has enough of your money. Cut out the middle man.
5.
Theme Parks
5a.
Dining Plans That Are Not Cost Effective
Theme park dining plans make sense if they save you money on food you would have purchased anyway. Several parks offer all you can eat plans. For these plans to be cost effective, you need to eat more than The Nutty Professor's entire family. The last thing you want to feel at a hot theme park is really full.
You also may be limited in your choices because some plans do not apply to every restaurant. If it doesn't make financial sense, skip it.
5b.
Park Hopper Tickets
This will probably be the most controversial item on the list of vacation upgrades that are not worth it. The park hopper option costs more, but allows you to move from park to park in the same day. Some people love park hoppers and get good use out of them. Unless the parks are within walking distance, I do not believe it is a good investment.
Are park hopper tickets worth it for you? Ask yourself the following questions:
1. Will your young children be able to entertain themselves the entire day at one park?
2. Is traveling between the parks a time suck?
3. Would you prefer to skip an unnecessary bus ride in the middle of the day with your stroller?
If the answer to any of these is yes, you probably don't need to upgrade to park hopper passes.
5c.
VIP Packages for Fireworks and Shows That Do Not Make Sense
Some dining packages that give you access to a section not stuffed to the gills with the general public are worth it, but a lot of them are a rip off. It is not worth it to pay hundreds of dollars if you still have to arrive an hour before showtime and fight people for a spot. Research your options before you go.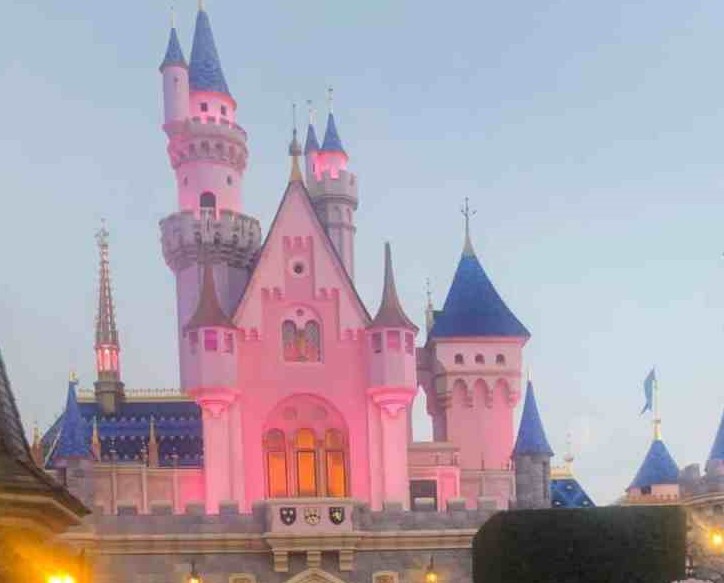 Final Thoughts – Vacation Upgrades That Are Worth it
I love a luxurious vacation as much as the next guy. It is great when things are nice and easy, and even better when I know I got a good deal and did not waste money. There are many vacation upgrades that are worth it, but some are not. Don't hesitate to spend the extra money if it will make you happy, but don't blindly purchase upgrades either.
Evaluate your choices and do what makes sense for you. Upgrade your travel life with your family. You will not regret it.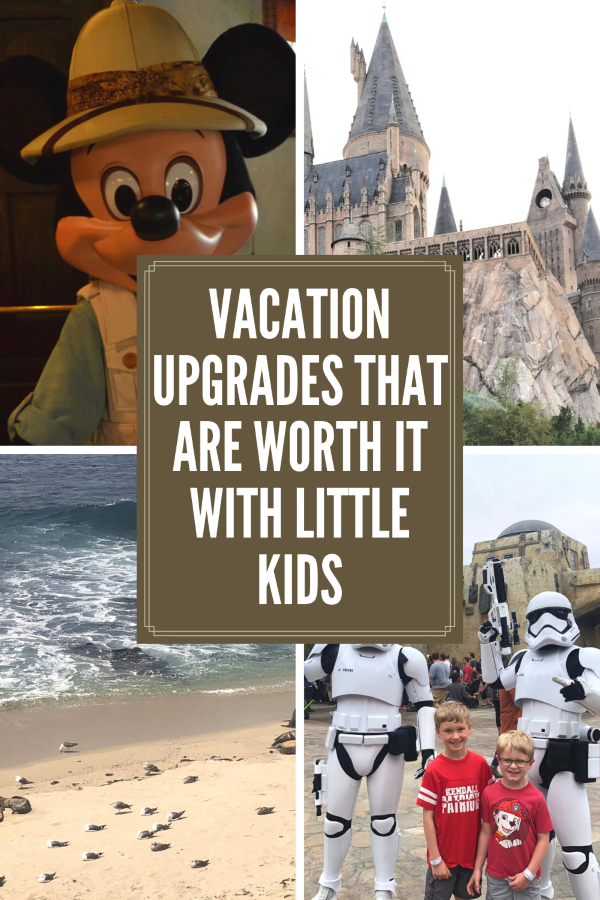 Related Articles to Vacation Upgrades That Are Worth it:
Vacation Upgrades That Are Worth it