Abbey Resort and Avani Spa Lake Geneva: Perfect Girls Weekend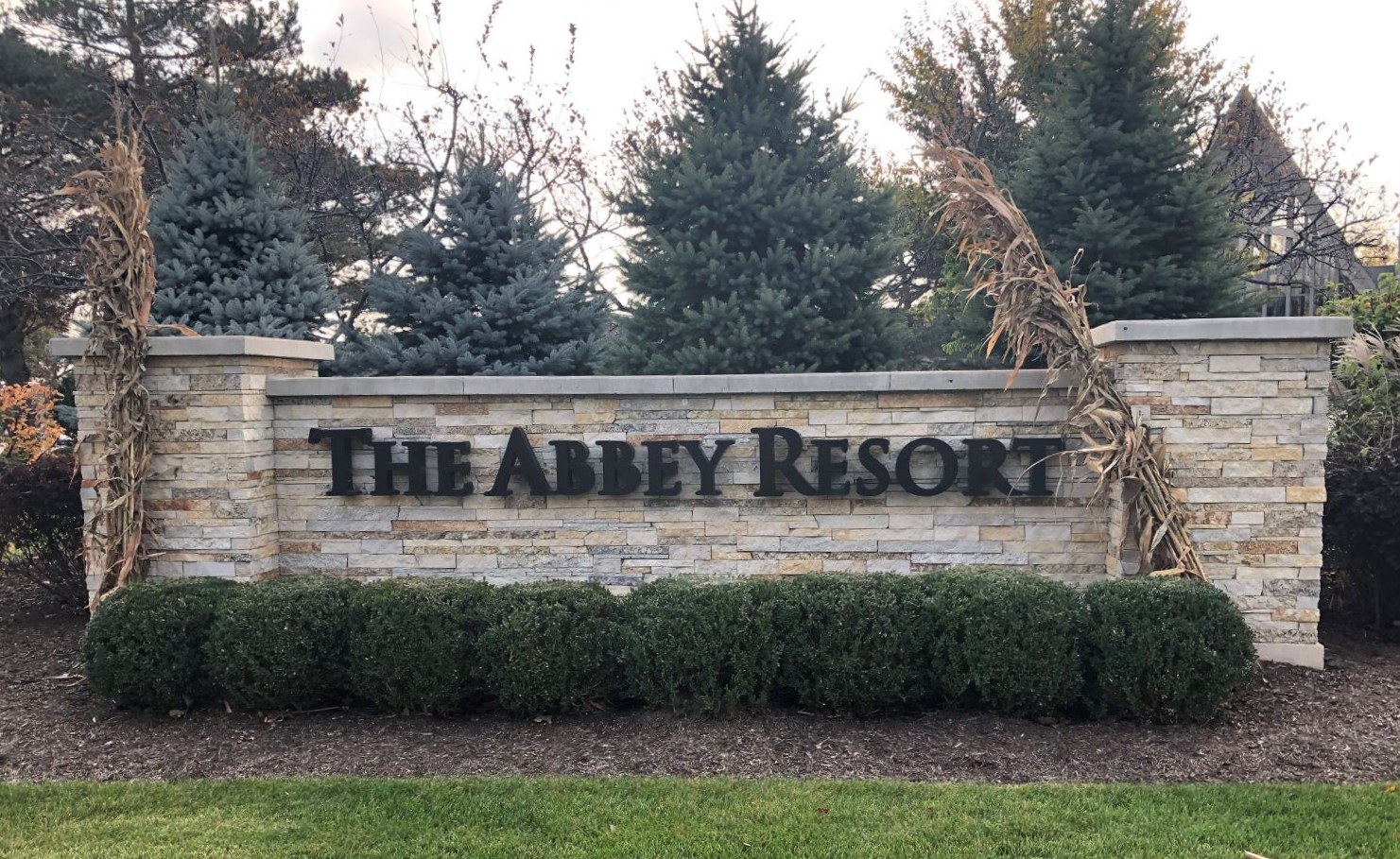 The Abbey Resort and Avani Spa is a small slice of heaven. Hot tubs bubble, crab legs flow, and middle-aged women party like it's 2002 (until their bedtimes at 11:00 p.m.). The resort lacks children, a huge plus if you are traveling without your own. It is a bit of a haul through the middle of nowhere to get to this Lake Geneva resort, but it is totally worth the trip.
What Should You Consider When Planning a Trip to The Abbey Resort and Avani Spa?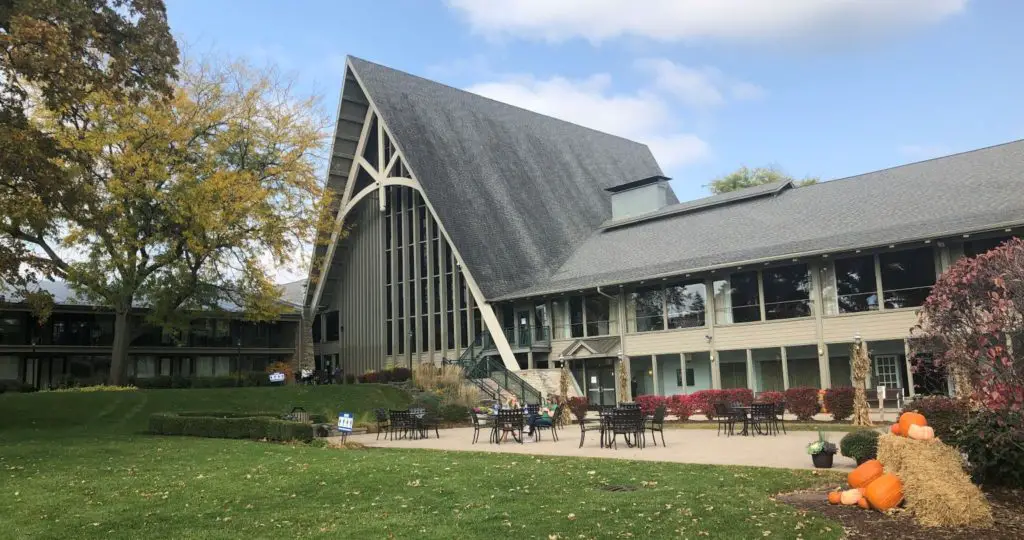 As an Amazon Associate, I earn from qualifying purchases.
DISCLOSURE: This post may contain affiliate links, meaning when you click the links and make a purchase, we receive a commission.
Abbey Resort and Avani Spa Wisconsin
1.
Abbey Resort and Avani Spa Accommodations
Property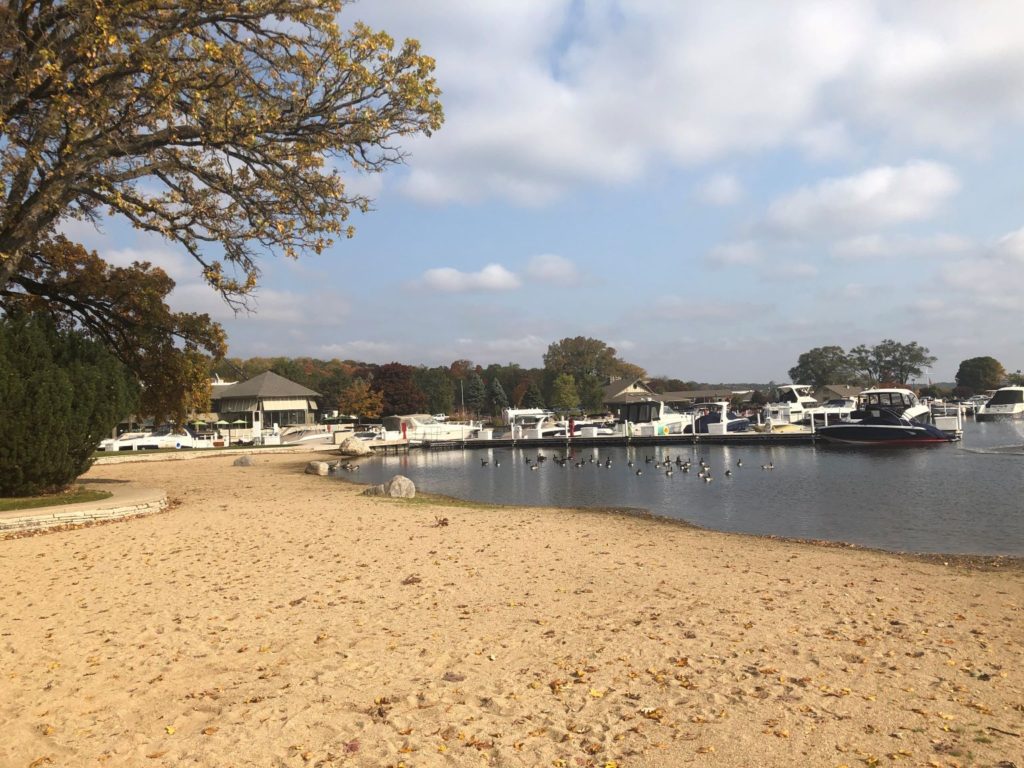 The Abbey Resort property is beautiful. Located on Lake Geneva in Fontana, you get views of the water, boats, and sandy areas. The entire resort has a very chill vibe, unlike most places we visit with the kids.
Abbey Resort and Avani Spa Guest Rooms
You can book guest rooms with one king or two queens at the main property. The regular rooms are like any other hotel room in that they come with beds, a bathroom, and not much else. If you are traveling with a group of women who are too cheap social to get their own rooms, I highly recommend a suite.
Abbey Resort and Avani Spa Suites
The Abbey Resort suites come with couches, a table, and a ton of room to spread out your chips and hard seltzer. The rooms have a mini-fridge, but no freezer. The downside to the suites is they hold up to six but only come with one bed, so four people have to sleep on pull out couches. The suites were clearly designed for couples as opposed to a slumber party, but the extra space is worth a little discomfort in my opinion.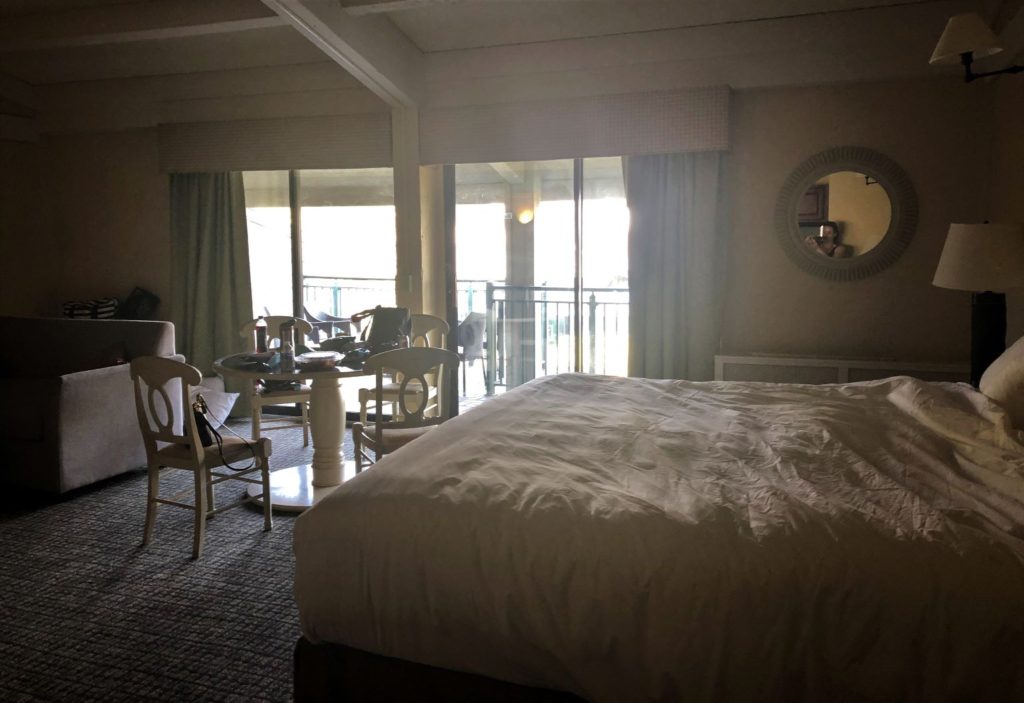 The suites also come with huge balconies.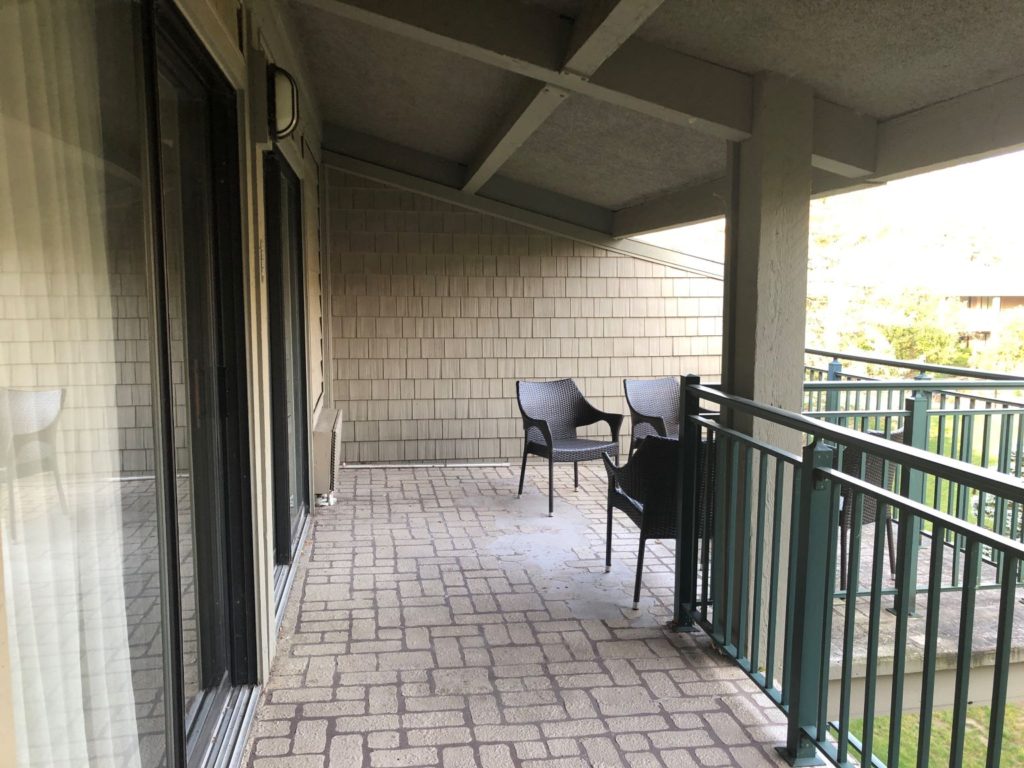 Both guest rooms and suites have resort, pool, and Abbey Resort harbor views available.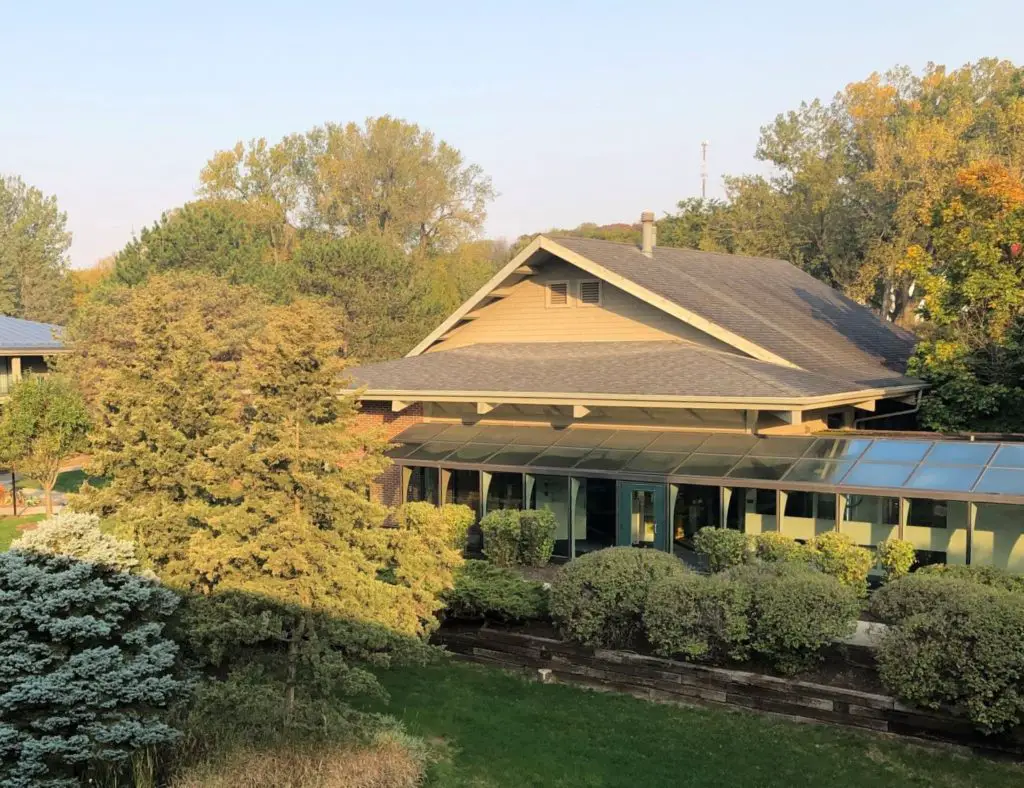 Abbey Resort Condos and Vacation Villas
The Lake Geneva Abbey Resort villas offer more space and kitchens, but lack the convenience that the rooms in the main building offer. They do not include housekeeping. If you are traveling with a large party and don't care if you have easy access to the spa, these may be a good option.
2.
Abbey Resort Dining
Does the Abbey Resort have a restaurant on site?
Yes, several, and there are some great ones. There are also plenty of restaurants near the Abbey Resort in downtown Lake Geneva that warrant a trip off property.
Abbey Resort Restaurants
Abbey 240° West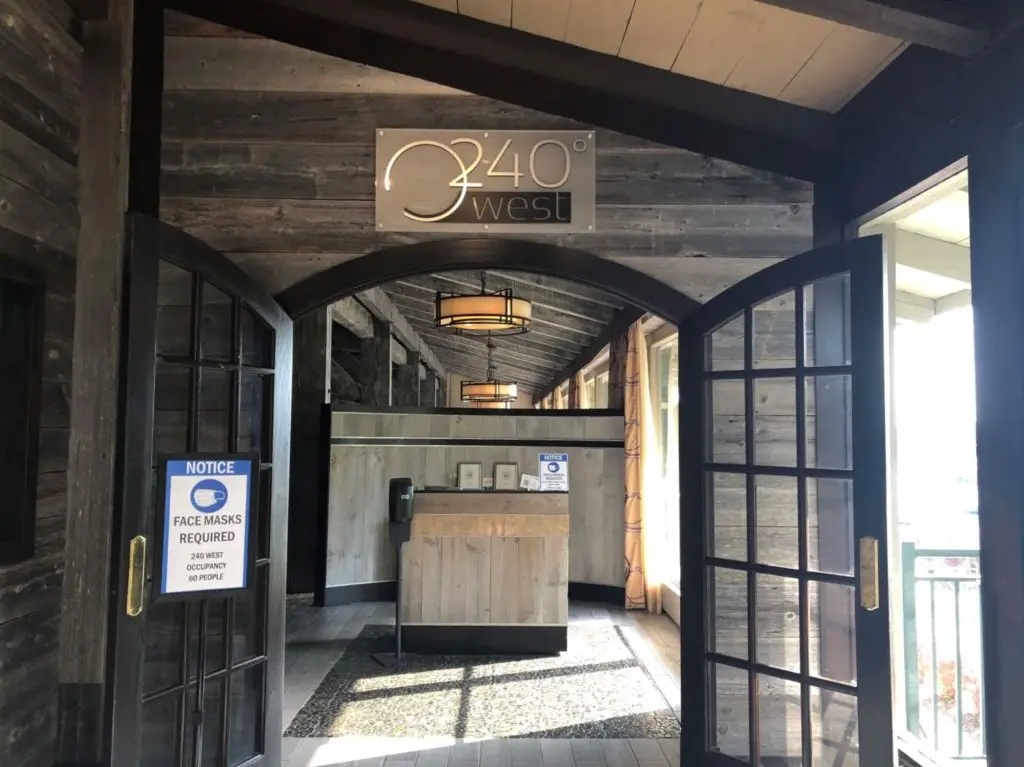 The Abbey Resort 240 West restaurant is the main table service location at the resort. It serves breakfast and dinner. Both have gluten free options. The breakfast menu offers good food for a reasonable price. The dinner menu is fancy pants and expensive.
The restaurant offers special throughout the week, including a Sunday champagne Abbey Resort brunch and Friday night steak and lobster.
Where this restaurant really shines is its Saturday night Abbey Resort Prime Rib Buffet (and yes, they still do buffets post-COVID-19). This buffet includes all you can eat prime rib and crab legs. You should definitely make reservations. It books up fast.
You used to serve yourself, so there was less shame involved in taking that eighth crab leg cluster. Employees now serve the food at the buffet line (sans shame) and servers bring dessert to the table to encourage social distancing. As of the time of this writing, it costs $37 per person. This is an always stop for us.
Waterfront

Waterfront is a casual dining location open for lunch and dinner. It features things like sandwiches and tacos and is very reasonably priced. Gluten free and vegetarian items are marked on the Abbey Resort Waterfront menu. There are also several fun girly cocktails.
Abbey Resort Bar West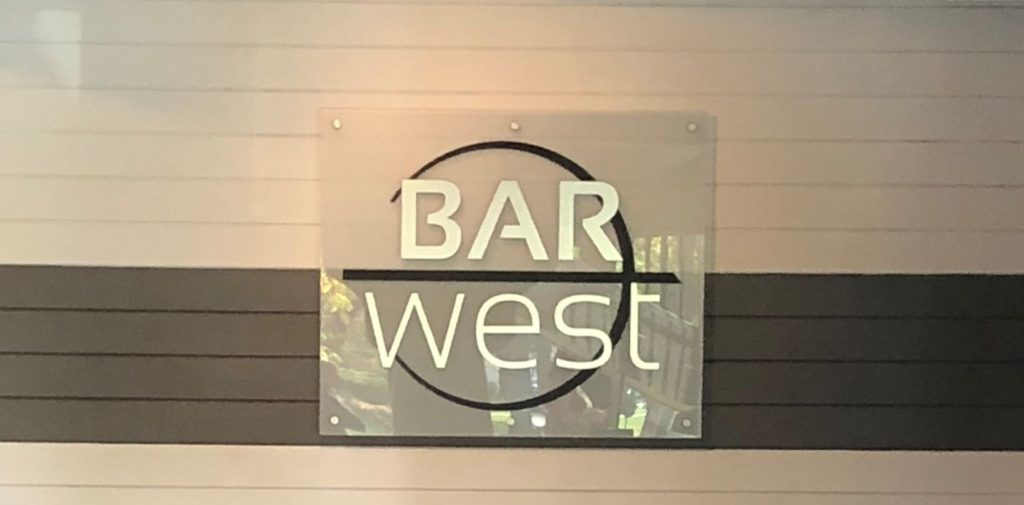 Bar West is a lounge that is open in the evenings. In addition to alcohol, it has a limited Abbey Resort menu for dinner, featuring a $45 steak for some reason that escapes me, and lounge food like pizza and cheese curds starting at 10:00 p.m.
Cafe Latte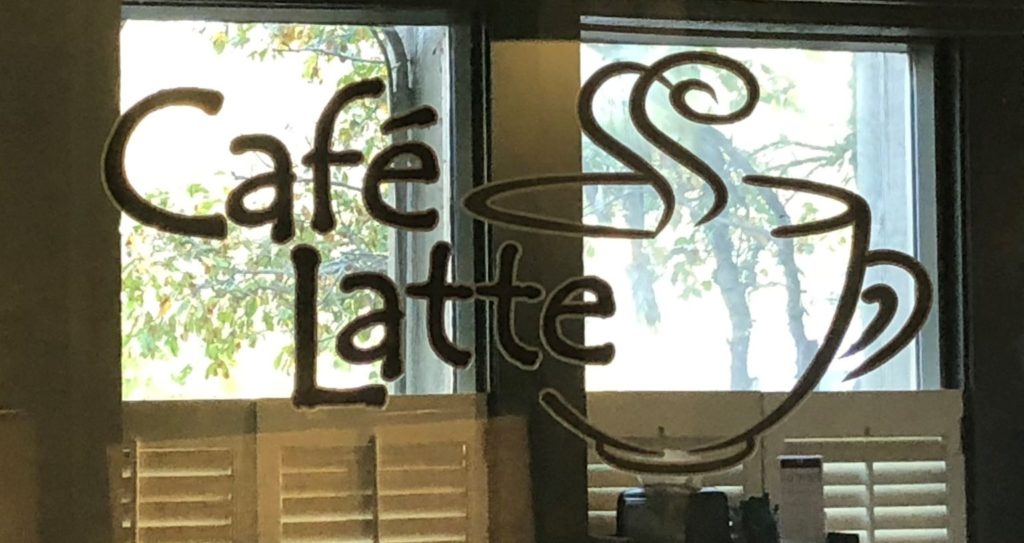 Abbey Resort Starbucks Cafe Latte is a quick service coffee location located in the lobby of the Abbey Resort hotel. It opens at 6:30 a.m. and is open as late as 6:00 p.m. on the weekend.
Gazebo Grille
Gazebo Grille is an outdoor, quick service location that is open seasonally. Think "it's too much work to get the kids to leave the Abbey Resort Lake Geneva pool" food and "I need alcohol to enjoy this pool day with the kids" drinks.
In-Room Dining and Terrace Dining at Abbey Resort and Avani Spa
Room service is an option if you want to avoid other people enough to pay a premium to do it. You can also order food to eat on your terrace, which comes with a different but similar Abbey Resort room service menu.
Off Property Dining
Lake Geneva has an adorable downtown area with tons of dining options. It is also has lots of fun shops and pretty views of the water. You should definitely visit at some point during your trip.
How far is the Abbey Resort from downtown Lake Geneva?
Downtown Lake Geneva is located about fifteen minutes from the resort by car. Some of our favorite restaurants are:
Popeye's Lake Geneva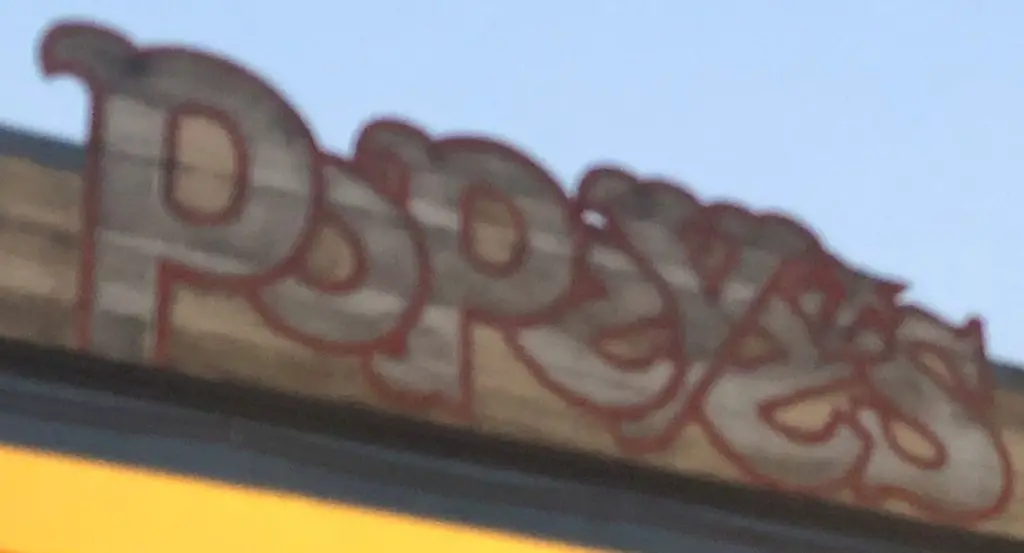 Popeye's Lake Geneva, not to be confused with the fast food establishment featuring fried chicken, is a Lake Geneva gem that serves lunch and dinner. It is located downtown with a view of the water. The menu is extensive. They serve gluten free bread. This restaurant is full of kids, but that should not deter you from visiting with adults only.
Egg Harbor Lake Geneva Wisconsin
Egg Harbor Cafe Lake Geneva is a chain that serves Abbey Resort breakfast and lunch. There are a ton of gluten free options, including rare finds like gluten free cinnamon rolls. This place always has a wait, so arrive early or prepare to walk around downtown while you wait.
Sprecher's Restaurant & Pub
This restaurant is open for lunch and dinner. It features a Sprecher's Lake Geneva gluten free menu with lots of options including tacos and sandwiches with gluten free buns. Gluten free beer is also available.
Sopra Lake Geneva
Sopra Bistro Lake Geneva is a small Italian restaurant downtown. The food is good, but not my favorite for gluten free. They do not offer gluten free pasta. The choices are limited. It is also pricey for what you get. If you can roll all night with a couple of scallops and some spinach, more power to you.
Kilwins Lake Geneva Wisconsin
Kilwins in Lake Geneva is the next natural stop after eating a small dinner at Sopra. This paradise is a candy and ice cream shop filled with treats, many of which are gluten free, with a million calories each. No girls weekend is complete without a couple of pounds of fudge.
3.
Avani Spa Abbey Resort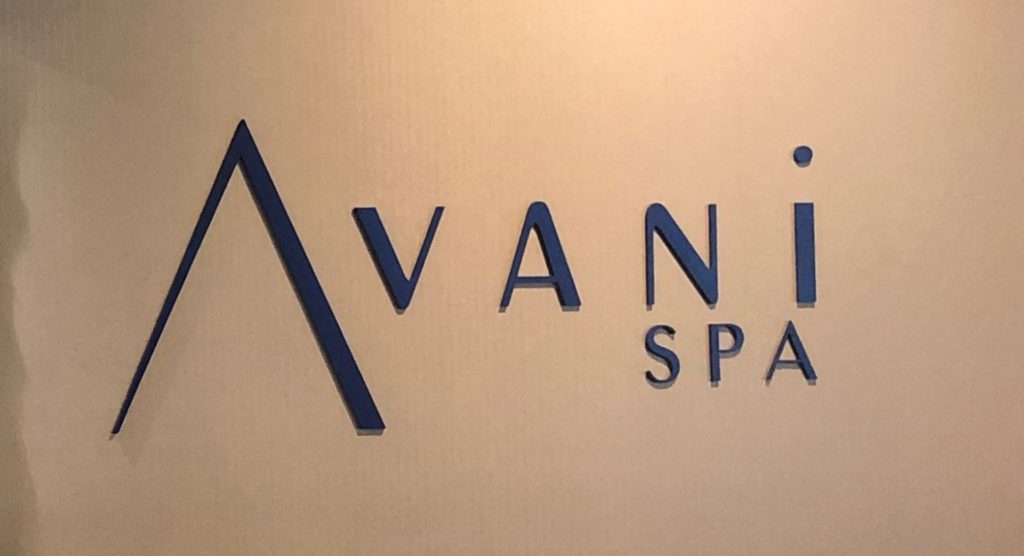 The Avani Spa is the single biggest reason to visit the Abbey. The treatments are amazing, the area is serene, and you can easily occupy yourself there all day.
Spa Access
The area is only accessible to spa guests ages 16 and over, so you will not see a child the entire day. As of the time of this writing, you must book a service that costs at least $75 or purchase an Abbey Resort day pass for $25 to enter. Day passes are not available on Saturdays.
Common Areas
The spa has two hot tubs.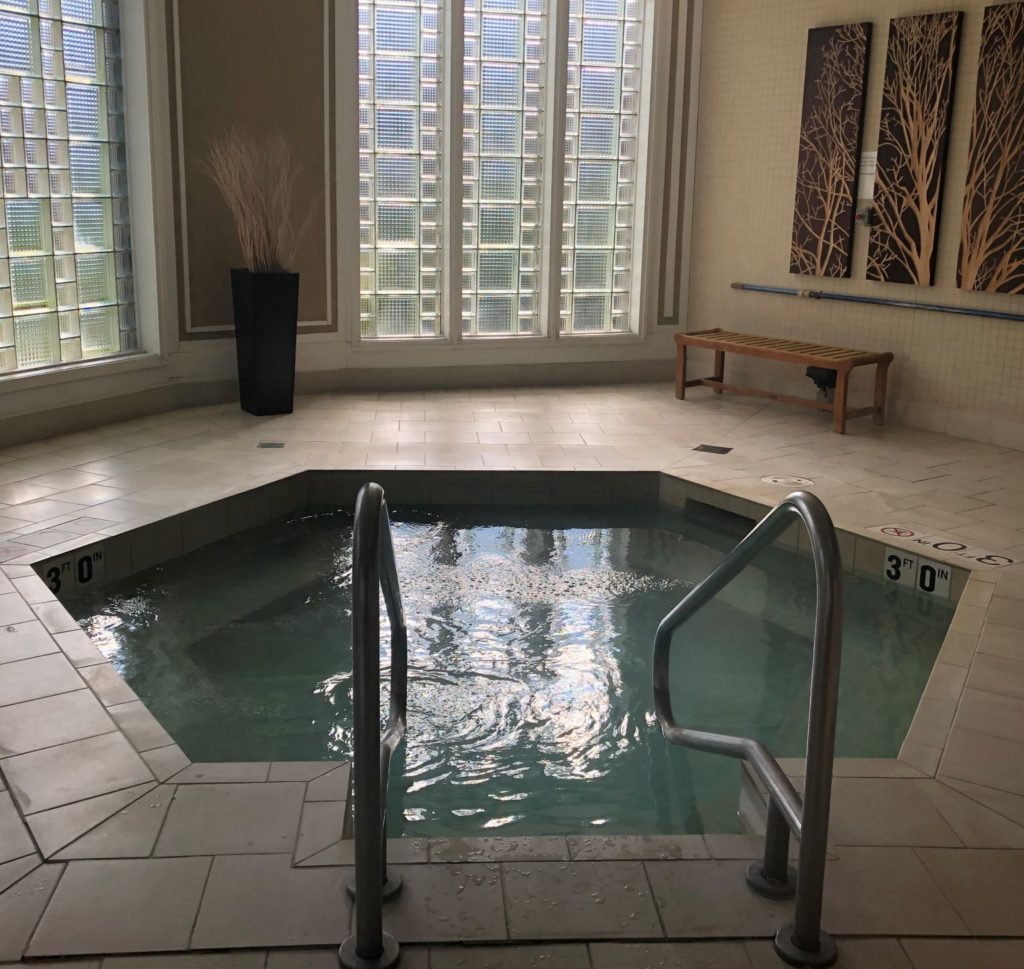 There is a large pool that no one ever seems to use.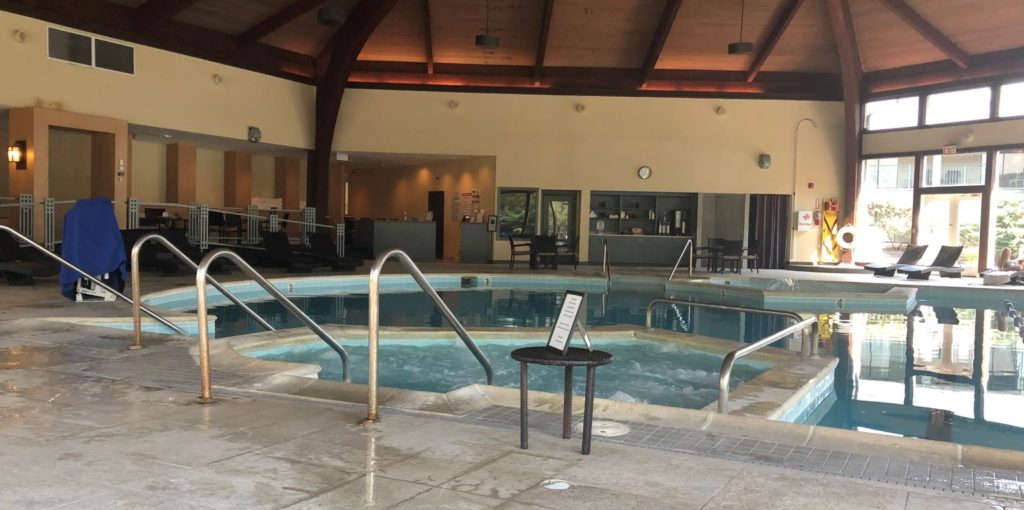 It also has a steam room, sauna, and plenty of lounge chairs on which to relax. You are assigned a locker with a robe and flip flops to use while you are there.
You sit in a peaceful room with a fireplace while you wait for your service to begin.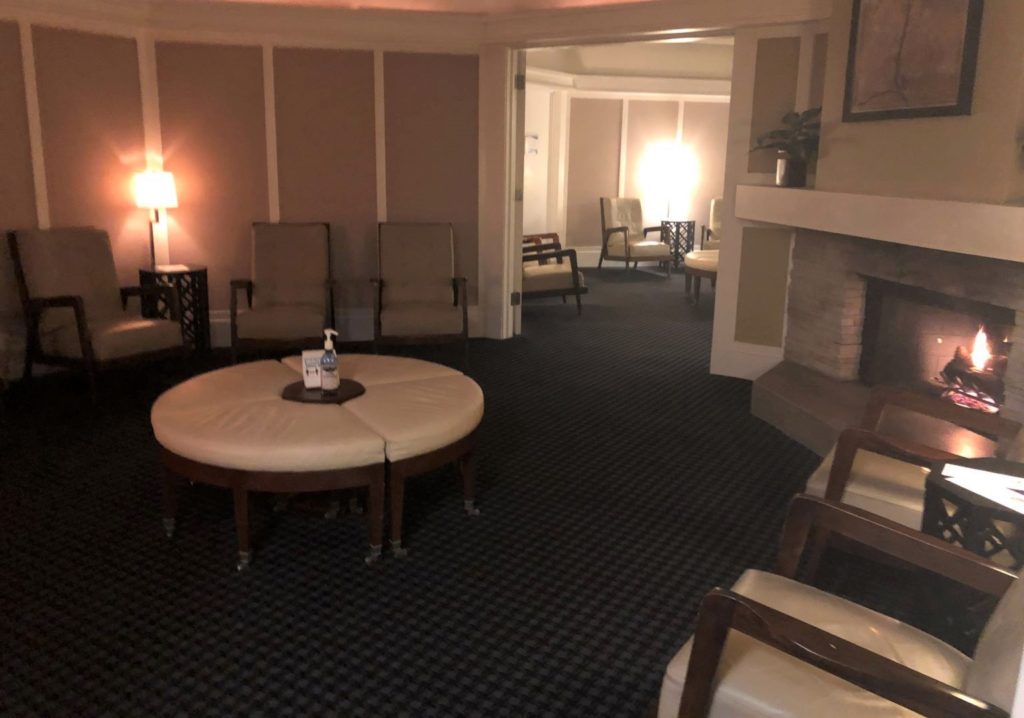 There are showers and hair dryers to use when you are finished.
Abbey Resort and Avani Spa Life Fitness Center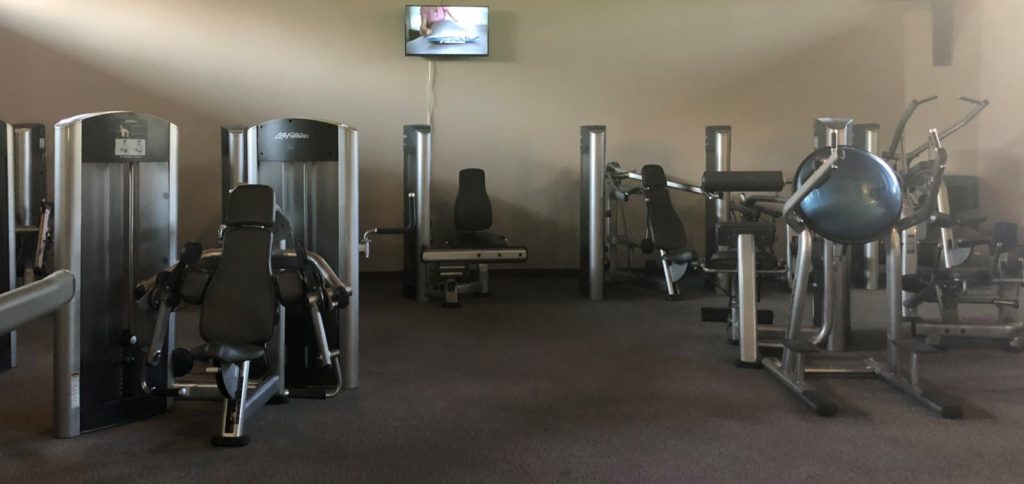 The Abbey Resort fitness center is a small gym with machines. Complimentary group classes like yoga and sculpt are offered periodically. The fitness center is accessible to all guests ages 16 and up, not just guests visiting the spa.
Avani Spa Services
The Abbey Resort spa menu has services that are more expensive than those of the average spa, but they are amazing. Access to the rest of the spa more than makes the inflated price worth it. You can get basic services, like massages and facials, as well as unique scrubs and body wraps. The wraps involve several steps, including some time in a soaking tub and a shower the size of Montana.
Pro tip: Book your Avani spa reservations early if you want a weekend treatment, particularly if you are traveling with several people. People book treatments months in advance. Don't sit on this until the last minute.
Abbey Resort and Avani Spa Service Cancellation Policy
They have a 72 hour cancellation policy. You need to make changes before this window to avoid a 50% cancellation fee. If you no show, you are charged the full amount.
Spa Memberships
I debated including spa memberships in the ways to save section, but who am I kidding? This isn't a savings.
If you plan to go to the spa a lot (like all the time) or will replace your gym membership with this, it could be a good deal for the Abbey Resort in theory. These memberships include:
1. Access to the water areas, sauna, and steam room
2. Access to the Abbey Resort gym
3. 10% off services and Avani spa products
As of the time of this writing, these memberships will set you back a pretty penny. All memberships require a $175 initiation fee for new members in addition to the following cost:
1. 12 months for $975 (Senior $799)
2. 6 months for $550 (Senior $450)
3. 3 months for $299
4. Couples annual for $1,598
No Outside Food
Near the pool, they offer complimentary infused water and coffee. You can order Abbey Resort food to be delivered to the spa. They say no outside food is allowed, but I don't believe this rule is enforced. We brought food in several times before we were aware of this rule, and no one stopped us.
4.
Abbey Resort and Avani Spa Activities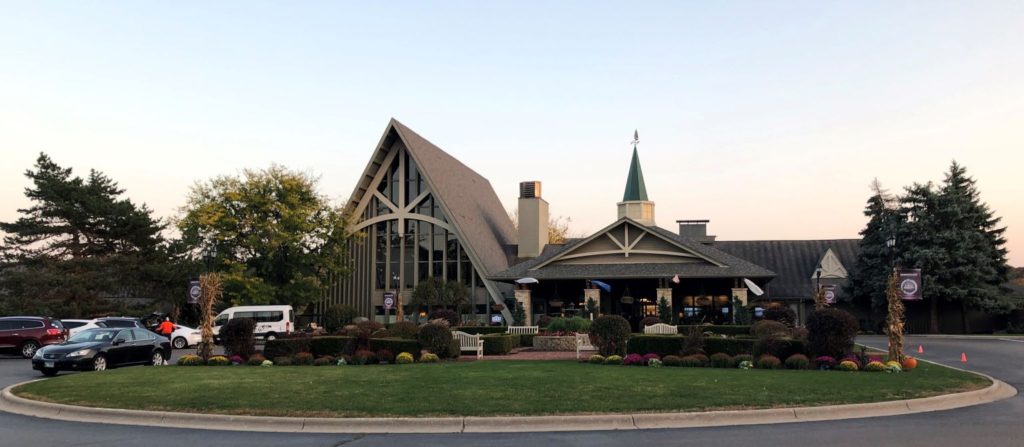 Is the Abbey Resort popular with families?
I don't know about everyone else, but this is not my favorite for families with small children. If you opt to bring your kids, there are some family friendly activities.
On Property Activities
Abbey Resort Pools
The Abbey has both indoor and outdoor pools that are open to the entire resort. The outdoor pool gets bananas crowded in the summer.
Live Entertainment
There is live Abbey Resort music at the restaurants in the evenings and during Sunday brunch. I don't think this will have any special appeal to kids, but a piano player rocked The Little Mermaid soundtrack during the Saturday prime rib buffet despite the complete lack of children in the restaurant.
Rainbow Point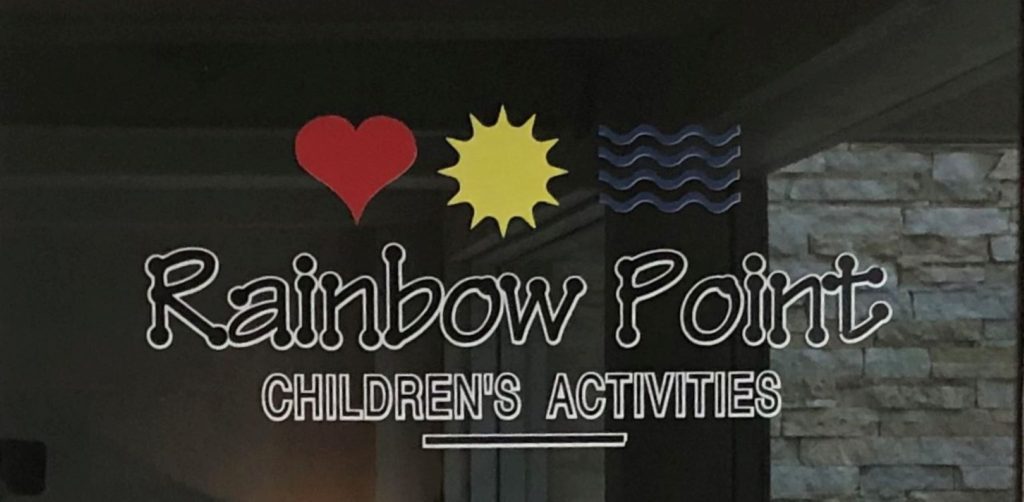 Rainbow Point is a kids' activity center featuring crafts and games. The resort posts a weekly schedule of events. They often offer scavenger hunts and movies.
Abbey Resort Ice Skating
During the winter, the resort turns its patio into an ice skating rink. Skates are complimentary for guests.
Off Property Activities
Lake Geneva has a lot to offer when you venture off property. You can golf, rent boats, visit a beach, zipline, ski, snowboard, play miniature golf, and hike, to name a few. During the winter, Lake Geneva has ice castles to explore.
Safari Lake Geneva is a drive through wildlife habitat that is sure to be a hit with kids.
5.
Ways to Save at the Abbey Resort and Avani Spa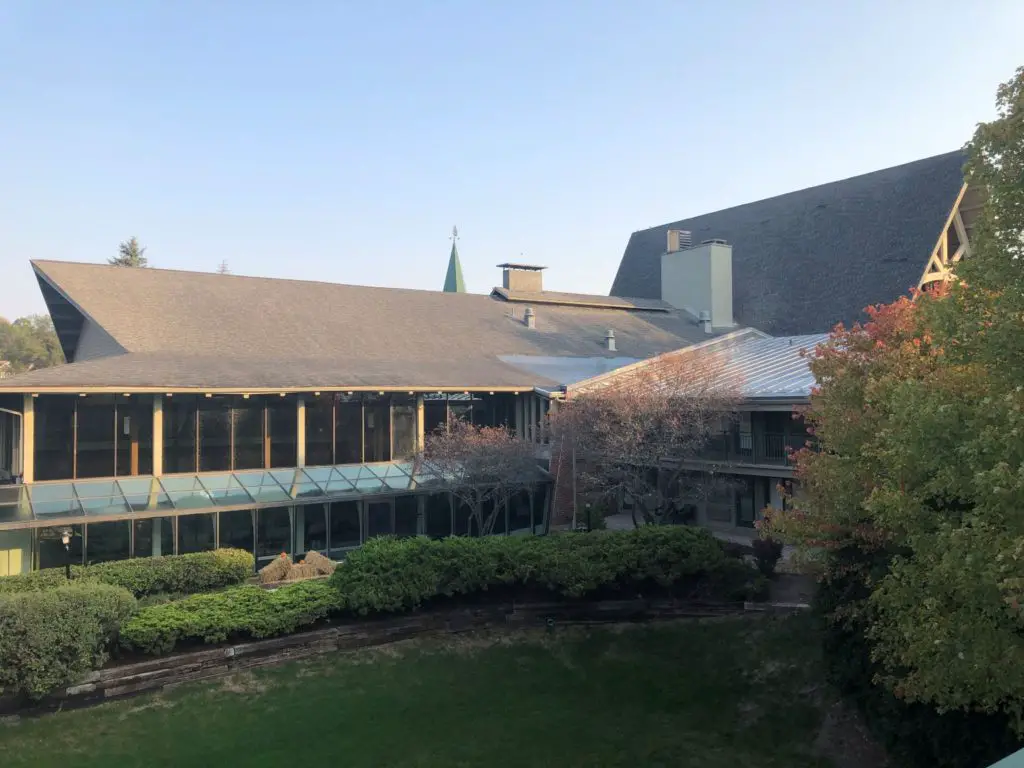 Discounts
The hotel routinely runs specials. The specials vary, but you can consistently find midweek Abbey Resort deals, deals on extended stays, and military discounts. You can also bank on something catering to couples, and my personal favorite, Avani spa packages.
AAA and AARP members also get a 10% discount.
Abbey Resort Spa Packages
These Abbey Resort packages are a great deal. Most recently, we stayed on the Avani Overnight package and got a $130 spa credit and $75 dining credit per person. The cost of the package including the suite in which we all stayed wasn't that much more than $215 per person, so we got a great value.
Pro tip: Do not book this package online for multiple nights unless you want to access the spa every day. Call the Abbey Resort reservations line and ask them to book one night at the package rate and the other nights at the room only rate. This will save a ton of money.
Abbey Resort Membership to the Lake Club
Area residents can join the Lake Club. The term "area residents" isn't clearly defined, so I'm not sure how liberal the club is in its admission. If you manage to make the cut, you get:
1. 10% off food and beverage
2. 10% off retail purchases
3. 10% off Avani day spa services
4. 10% off guest rooms
5. Discounts with partners around Lake Geneva
Abbey Resort Groupon
You can sometimes find Abbey Resort Lake Geneva Groupon deals. It is unlikely that you will be able to book a package this way, so do the math to figure out what the best deal is for you.
Check Third Party Providers
You can often find deals for the resort on third party sites like Expedia, Hotels.com, Travelocity, Tripadvisor, and Booking.com.
6.
Abbey Resort and Avani Spa Planning Tips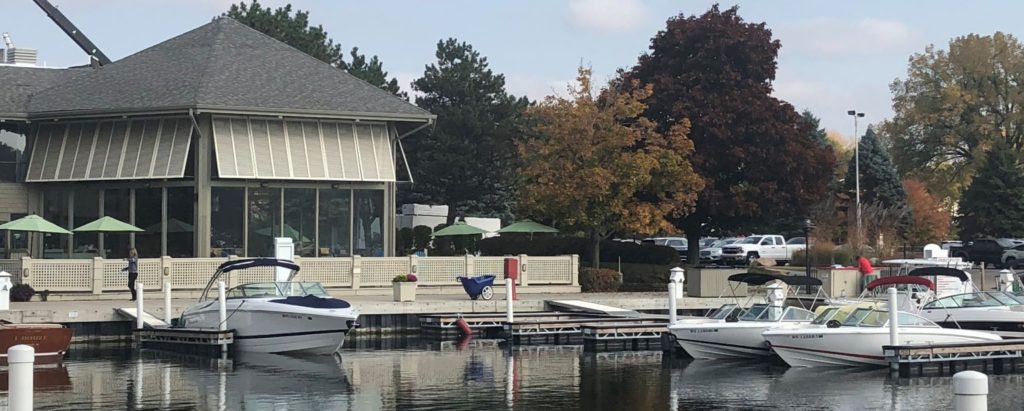 Booking the Abbey Resort and Avani Spa
To book a room, you must place a deposit of one night's stay, resort fees ($15 per night as of the time of this writing), and taxes. There is a 72 hour cancellation policy for most rooms. Sometimes, you can book a cheaper room with less flexibility, so read the terms before you confirm.
What are the Check-In and Check-Out times at the Abbey Resort?
The Abbey Resort check-in time is 4:00 p.m, but if you arrive early, I have a sneaking suspicion they'll let you in if your room is ready.
Abbey Resort check-out is 11:00 a.m.
Can I Park a Car at the Abbey Resort on Lake Geneva?
Yes, the Abbey offers free valet and self parking.
Is the Abbey Resort Pet Friendly?
Hard no. Pets are not allowed. I don't understand this policy, because dogs really spruce up the place, but you will need to leave them at home.
Smoking is Not Allowed
I might disagree with the dog policy, but I am a huge fan of this one. There is no smoking anywhere on the property, and that includes off of your own balcony.
Wi-Fi is Included at Abbey Resort and Avani Spa
Wi-fi is included in your stay.
7.
Abbey Resort COVID 19 Precautions
The Abbey Resort and Avani Spa in Lake Geneva has some COVID-19 precautions in place. Most of the policies involving guests don't seem to be strictly enforced. Fortunately, it is never that crowded, so it is easy to spread out. The highlights of the policies include:
1. No Housekeeping – This seems to be the standard in the hotel industry at this point. I question whether this is more for cost cutting than safety, but I understand the concept.
2. Abbey Resort rooms are sanitized with hospital grade chemicals prior to arrival – This makes me wonder how clean hotel rooms were before COVID-19….
3. Abbey Resort amenities including disposable glassware (read: four mini plastic cups) and antimicrobial pens replace the real glasses
4. Extra strong cleaning products used in public areas
5. Optional contactless check-in
6. Optional keyless entry
7. Hand sanitizing stations
8.

Masks

required in public areas – This seems to fall squarely within the "if you feel like it" column.
9. Abbey Resort Lake Geneva Wisconsin spa capacity limits
10. Fitness center equipment is distanced
11. Social distancing floor markers
12. Some plexiglass (but not much)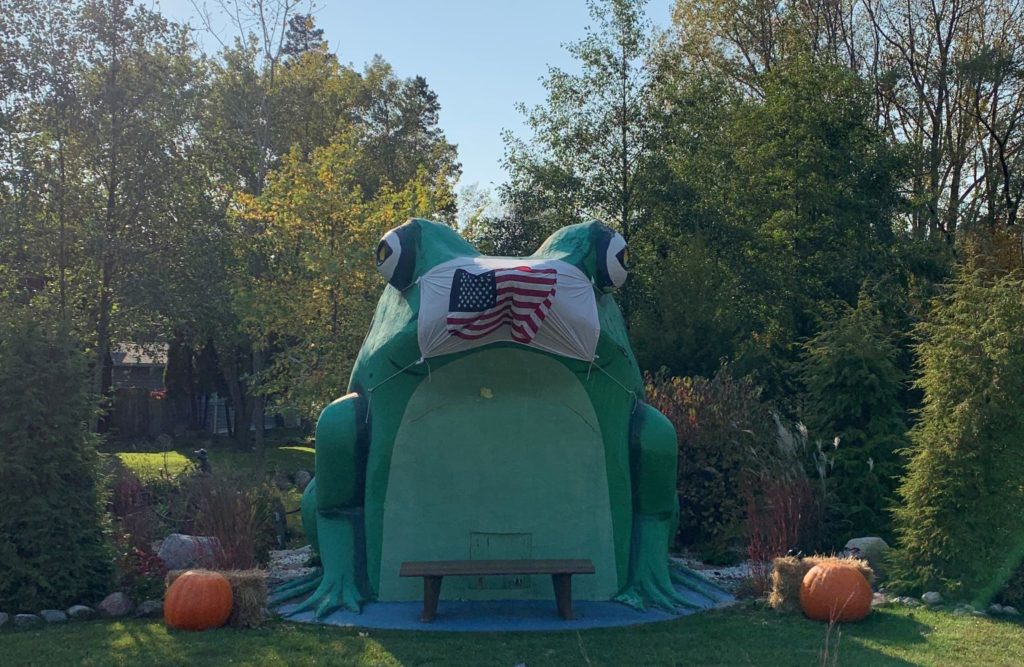 Abbey Resort and Avani Spa – Final Thoughts
The Abbey Resort in Lake Geneva is one of my happy places. It crams most of my favorite things into one weekend, all while rolling childless and having a blast with my ladies talking hair dye and Botox. I do not think this is your best option for a kid-centric weekend. In Lake Geneva, that would be Timber Ridge.
Visit the Abbey Resort and Spa Lake Geneva WI for a girls' weekend. You will not regret it.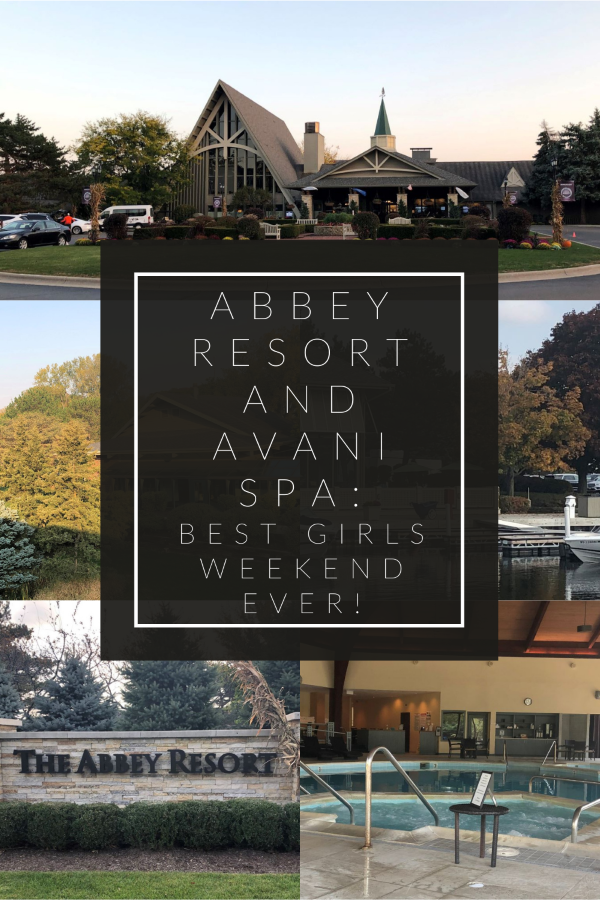 Related Post:
Abbey Resort and Avani Spa