Universal Orlando Packing List: The Must Haves (and Have Nots)
Universal is bomb. It is perfect for older kids, and offers a few things for the youngest of travelers. It is worth a stop for most people, particularly if you are adding it to a Disney World vacation. Universal does not require nearly the amount of planning that a good trip to Disney necessitates, but you should make sure you bring what you need and not what you don't. What should be on your Universal Orlando Packing List?
I have come across many a ridiculous packing list for Universal Orlando. Shoe repair kit, anyone? The odds of you going all Manolo Blahnik between your rides on a Simpsons motion simulator and a Dr. Seuss trolley are pretty slim.
What Do You Need On Your Universal Orlando Packing List?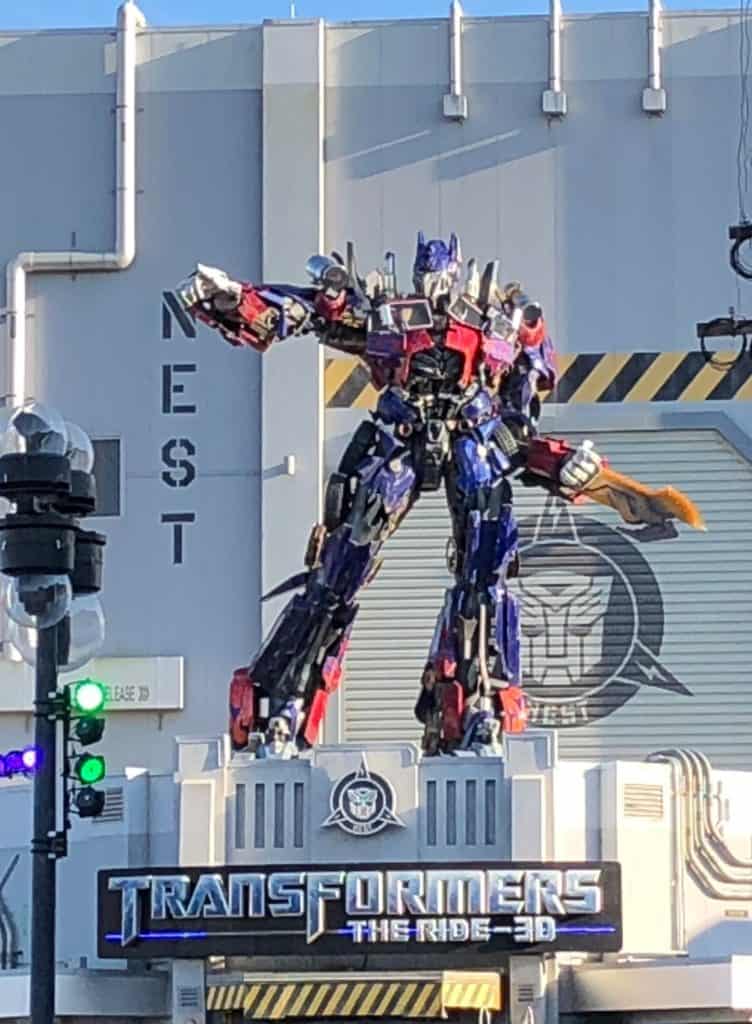 As an Amazon Associate, I earn from qualifying purchases.
DISCLOSURE: This post may contain affiliate links, meaning when you click the links and make a purchase, we receive a commission.
Universal Orlando Packing List
1.
Important Documentation
We all have cell phones. We can access reservations online. Paper is a foreign object at this point. Got it. If you are comfortable with the possibility that the WiFi may be bad at the parks and you could have a difficult time accessing things in a timely fashion, you can skip printed versions of some (but not all) of the items below.
What to Pack for Universal Studios
A. Identification for all travelers
B. Health insurance card
C. Proof of car insurance – When renting a car only
D. Universal admission tickets – This is optional, but ballsy to omit.
E. Airline reservation confirmations and boarding passes – This is also optional, as well as ballsy to skip.
F. Hotel reservation confirmations – Optional.
G. Rental car and ground transportation reservation confirmations – Optional.
H. Dining reservation confirmations – Optional.
I. Touring plans Universal Orlando – This is optional, but helpful if the WiFi is bad.
J. Priority Pass card
What Not to Include in Your Universal Orlando Packing List
A. Any unnecessary or duplicate documentation with your personal information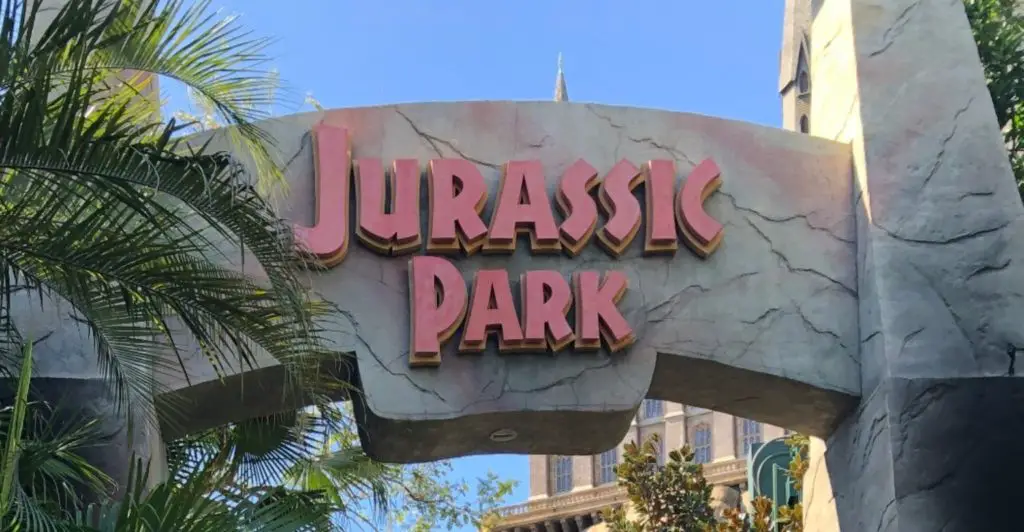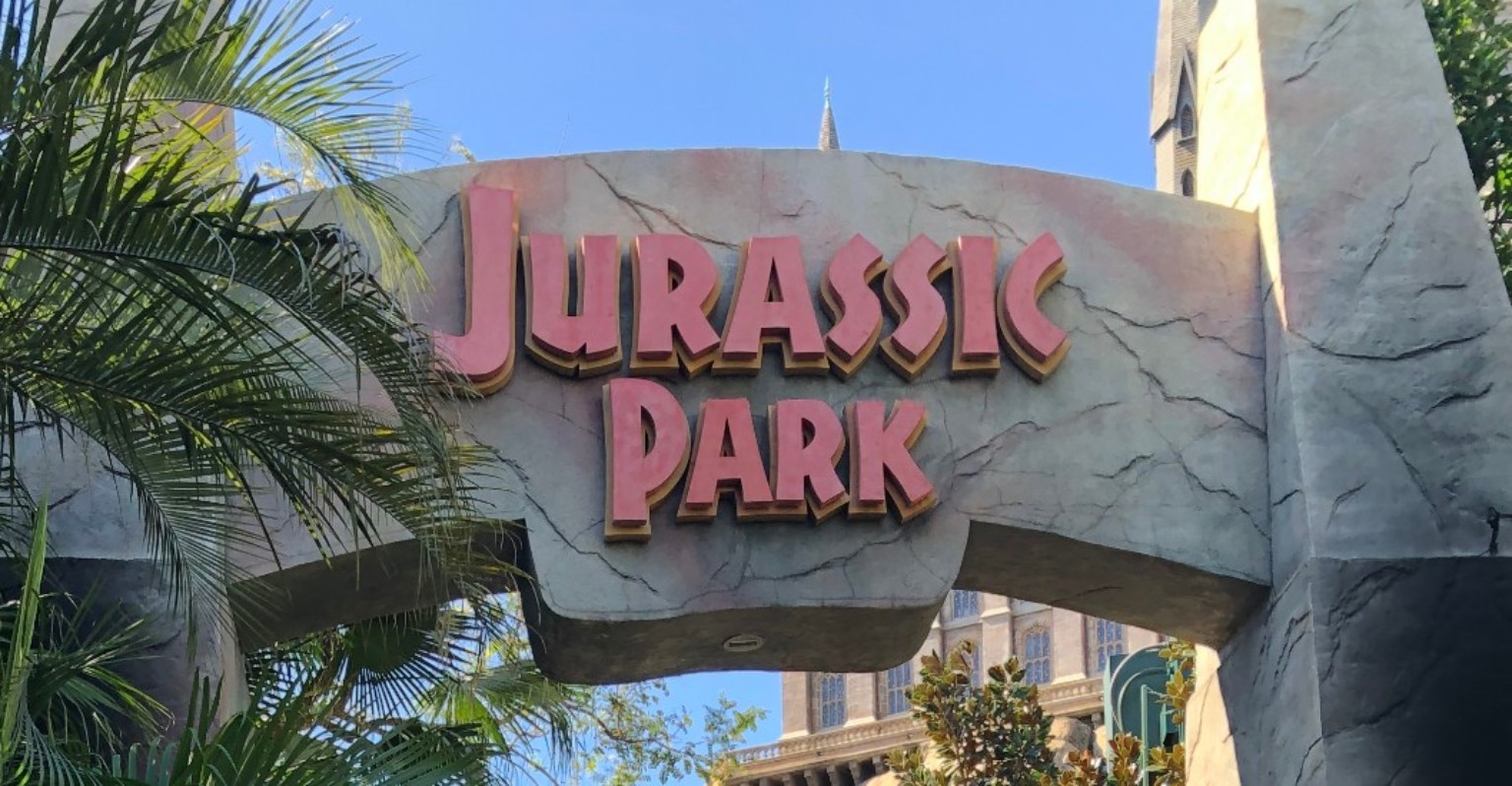 2.

Medications and First Aid
Bring only what you personally use, and condense everything as much as possible. One of the most important Universal Orlando packing tips is to pack anti-nausea medication. It is ten thousand times more important at Universal than Disney because of Universal's affinity for motion simulators.
What to Include in Your Universal Orlando Packing List
A. Motion sickness medicine – No, really. Pack it.
B. Medications
C. Vitamins
D. Pain relievers (Adult and child)
E. Medical equipment
F. BAND-AIDs
H. Thermometer – For my fellow hypochondriacs.
What Not to Include on Your Universal Studios Orlando Packing List
A. Full bottles of anything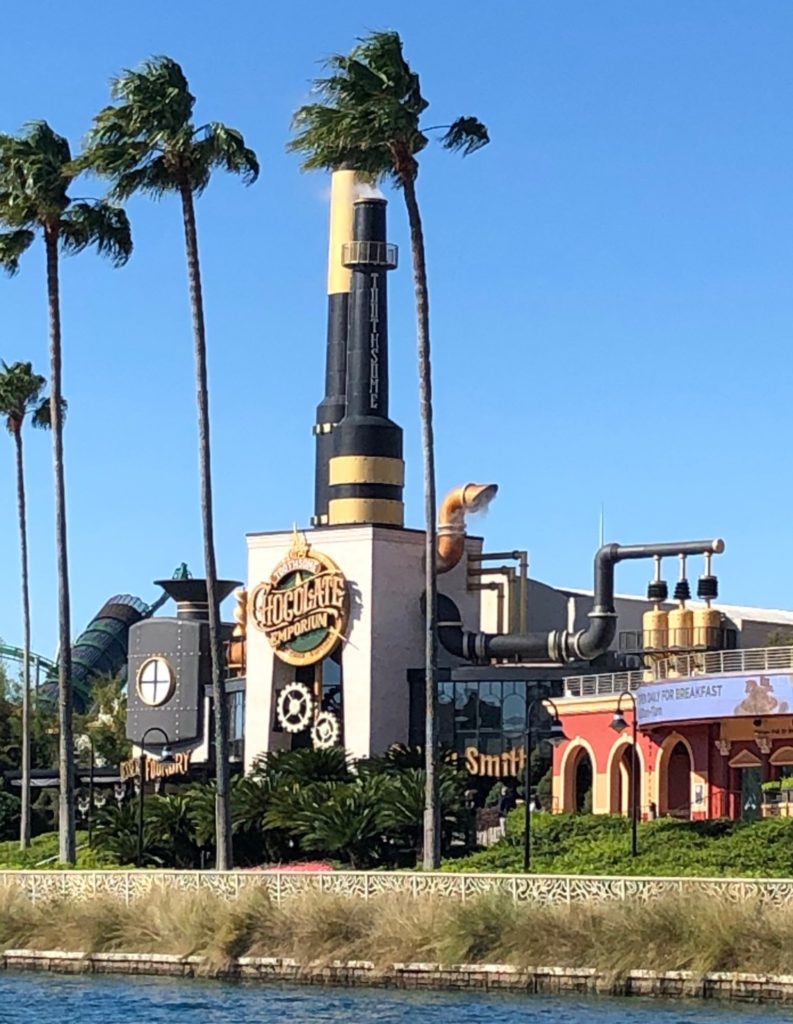 3.

Methods of Payment
If Disney costs two bags of money, Universal costs one and a half. Take the sting out of this massive expense by using credit cards to get some miles and points for your trouble.
Things You Need for Universal
A. Credit cards
B. Cash – Use sparingly. Like tipping a driver only sparingly.
What Not to Include in Your Universal Orlando Packing List
A. A lot of cash – Unless you don't like money and are cool with it getting lost of stolen.
B. Debit card – There is no benefit to using it over a credit card. Bring it only if you think you might need to visit an ATM.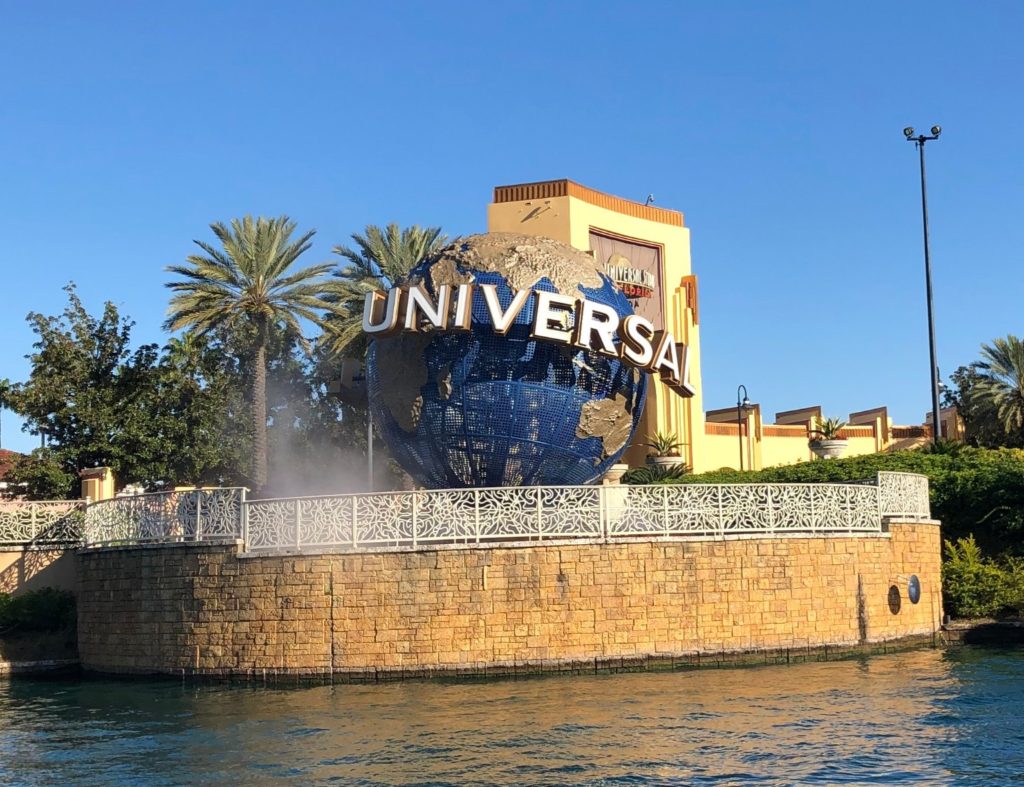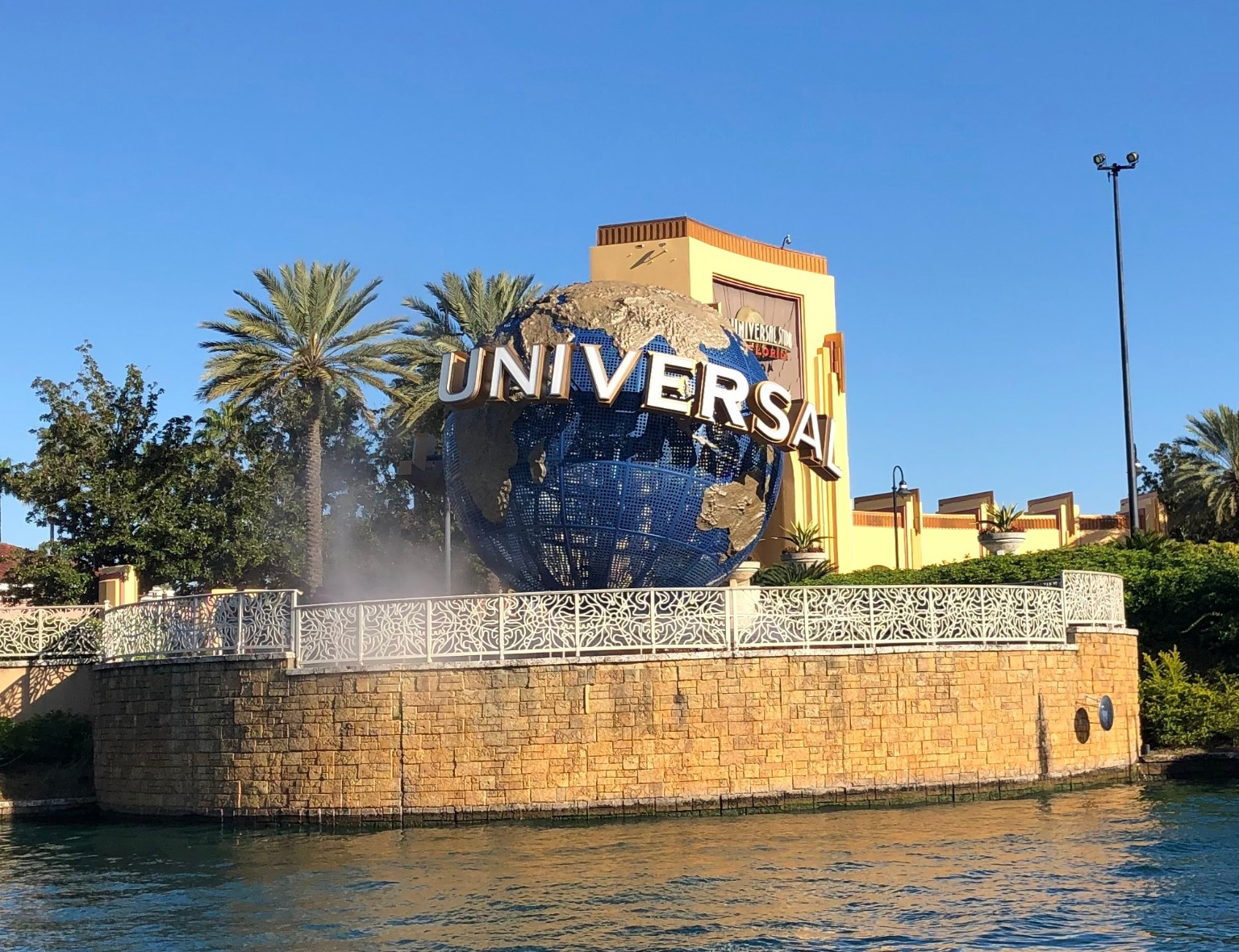 4.

Clothing
Resist the urge to stuff your suitcase. You don't need thirty outfits. You have full license to look like crap at a theme park in the swamp that is Florida. You're not going to a cotillion here. Less is more.
You don't need more than a couple of days at Universal, but if you are staying in the area for more than a few days, consider bringing some laundry pods and doing laundry on a break day. You just cut the amount of stuff you have to lug through the airport while juggling kids in half. Congratulations.
Universal Orlando Weather
I'm not going to sugarcoat this. Orlando weather is not the greatest. The winter is OK, but the summer is hot and crazy humid. You can expect a torrential downpour nearly every afternoon. Check the weather predictions when you pack, but plan on being hot and wet in the summer.
Averages are as follows:
Winter
Average High: Mid 70s
Average Low: Low 50s
Orlando Average Rainfall: 2.7 inches
Spring
Average High: Mid 80s
Average Low: Low 60s
Orlando Average Rainfall: 3.2 inches
Summer
Average High: Low 90s
Average Low: Mid 70s
Orlando Average Rainfall: 7.9 inches
Fall
Average High: Mid 80s
Average Low: High 60s
Orlando Average Rainfall: 3.9 inches
What Should I Pack for Universal Studios?
A. T-shirts – You need one or two extra at most.
B. Shorts – Same rule as the T-shirts.
C. Underwear
D. Bras
E. Socks
F. Sandals or flip flops
G. Amusement park shoes – If you can't roll in flip flops all day.
H. Pajamas
I. Swimwear – Two per person. Hang the wet suits in the bathroom and rotate. You don't need them in the theme parks. Turns out, the sun is hot and will dry your clothes.
J. Long sleeved shirts – Depending on the time of year.
K. Pants – Depending on the time of year.
L. A jacket – Emphasis on "A".
M. Harry Potter gear – Only if your child insists.
End of the clothing portion of your Universal Studios Packing Checklist.
What Not to Include in Your Universal Orlando Packing List
A. Costumes – This is an unpopular opinion, but costumes are bulky, hot, and largely unnecessary. Do you really want to wear that all day?
B. Formal wear – Your kids' travel clothes don't need to be fancy. There is no need to dress up for your meal at Krusty Burger. Universal is inclusive like that.
C. Workout gear – Are you running a marathon? If not, the odds of you wanting to work out after walking through a park all day are slim. If you're really in it to win it, you could swim laps in the pool, but you should probably just get a cocktail instead.
D. A sewing kit – Seriously?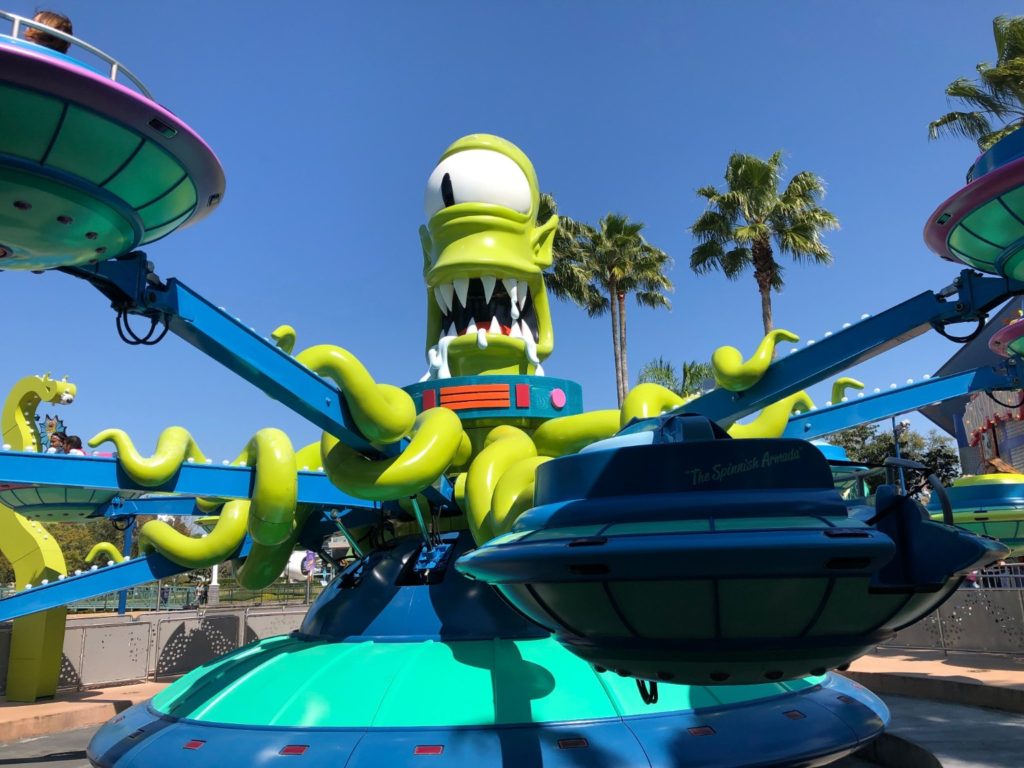 5.

Accessories
In this context, accessories means things with functional purposes, not Luann de Lessep's statement necklaces.
What to Pack for Universal
A. Ponchos – No joke.
B. Hats – Only if you want them.
C. Sunglasses – These are for both preventing wrinkles caused by squinting and making it harder for people to recognize you with your frizzy hair.
D. Hair ties – These are about as important as motion sickness medication.
E. Goggles – For the hotel only.
F. Harry Potter Interactive Wand – Only if you already have one for use at the Wizarding World of Harry Potter. Don't worry about it you don't have one. Universal will be happy to sell you one for the price of one kidney.
G. Masks – They are currently required at Universal.
What Not to Include in Your Universal Orlando Packing List
A. Umbrellas – Umbrellas are giant, unwieldy, and begging for a lawsuit when you take someone's eye out. Stick to the poncho.
B. A large selection of jewelry – Really?
C. Floaties – If your hotel has life jackets, that is good enough.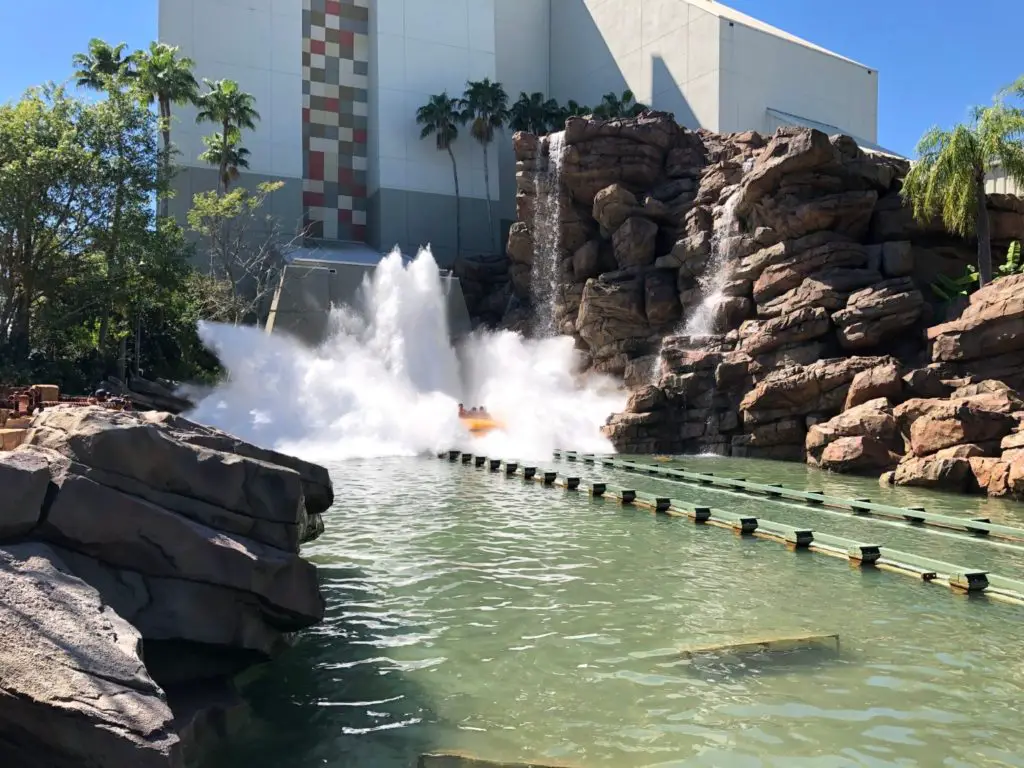 6. Baby Gear
It is difficult to avoid hefty packing with a baby, because they are so high maintenance. Am I right, ladies? You can't skimp on their traveling necessities, but your hotel may have some of what you need already.
What to Include in Your Universal Orlando Packing List
A. Bottles
B. Formula and baby food – As should be expected, Universal allows all baby food and formula into the parks.
C. Sippy cups
D. Bibs
E. Diapers – Don't forget both regular and swim diapers, and don't bring two full packs (ask me how I know this).
F. Wipes
G. Stroller – Universal stroller rental is also an option.
H. Pacifiers
I. Car seat – You may not need this if your ground transportation provider offers it. Check first.
J. Breast pump and accessories – Will you use this and have somewhere to store the goods? Decide before you pack it.
What Not to Pack
A. High chair – This is not worth the hassle. You have a lap, right? Leave this off the Universal packing lists.
B. Pack and Play – Unless your hotel doesn't have one, which is unlikely.
C. Baby monitor – If you are in a studio and can't monitor your baby from three feet away, you need to visit an audiologist ASAP. If you upgrade to a suite, you might want one.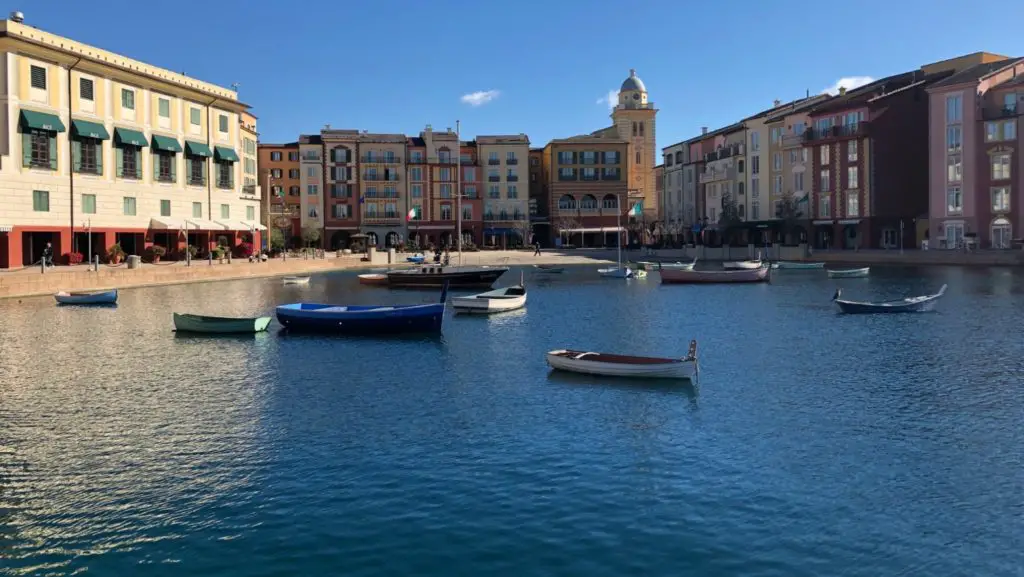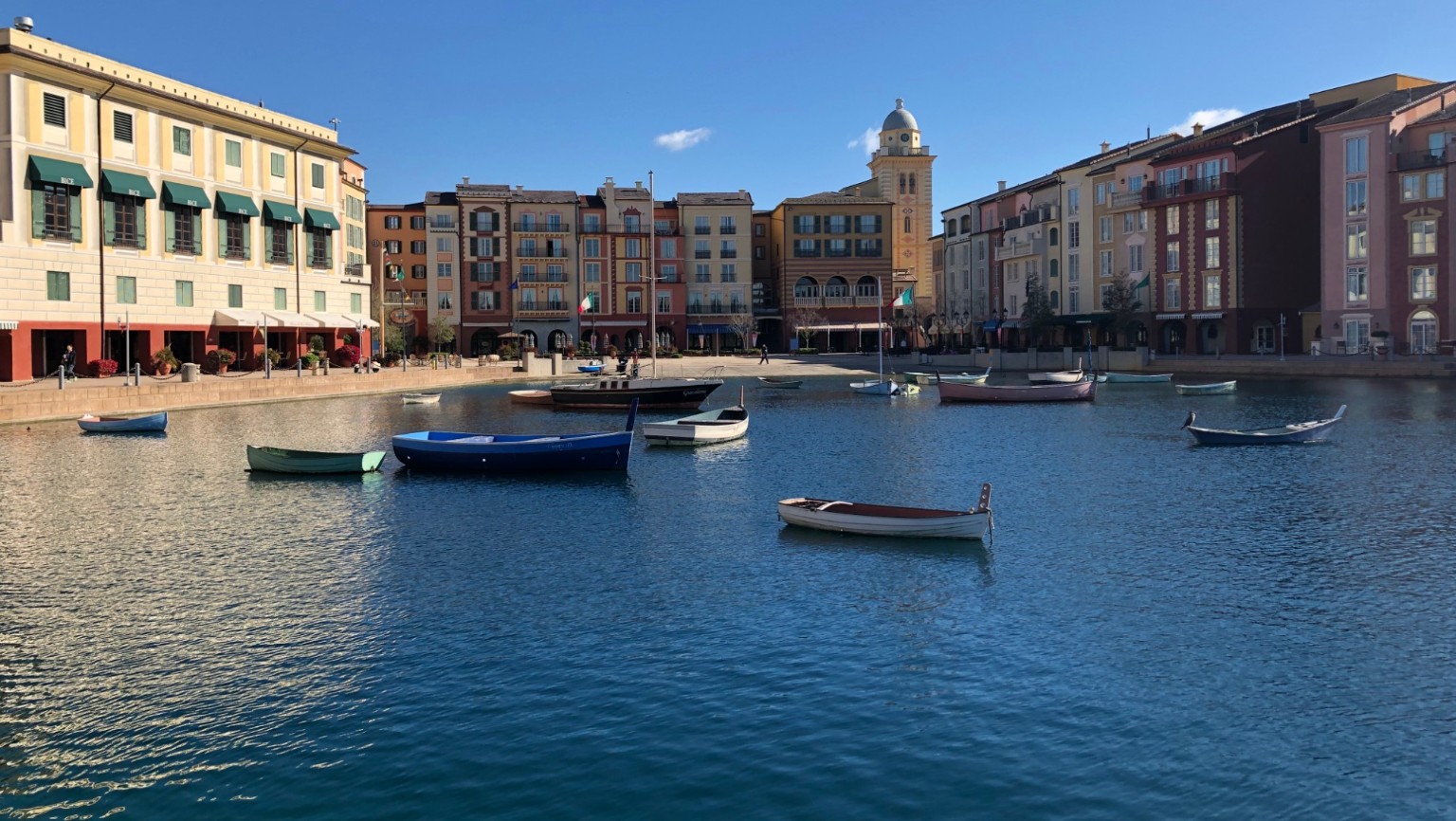 7.

Toiletries and Bathroom Essentials
Universal Studios Orlando Packing Tips 101: Travel sized items are your friend. You should try to avoid bringing things the hotel provides altogether, mini or not.
Pro tip: Purchase travel bottles to bring your favorite products in smaller quantities.
What to Include in Your Universal Orlando Packing List
A. Contact solution and extra contacts
B. Glasses
C. Toothbrush
D. Toothpaste
E. Floss
F. Mouthwash
G. Deodorant
H. Sunscreen
I. Face wash
J. Loofah
K. Razors
L. Amusement park makeup – Meaning, not a lot.
M. Hairbrush
O. Cotton swabs
P. Tissue
Q. Tweezers
T. Shampoo – You only need this if it is not provided by the hotel or you need a special kind. Tear free is probably not at the hotel.
U. Conditioner – Same criteria as the shampoo.
V. Body wash – If the hotel doesn't provide it.
W. Lotion – If the hotel doesn't provide it.
X. Hand sanitizer – If you're still afraid of COVID-19 when you are packing.
What Not to Pack
A. Hair dryer – Confirm this, but it is almost definitely in the room already.
B. Nail clippers – Unless you're going on a really long trip.
C. Anything you can get from the hotel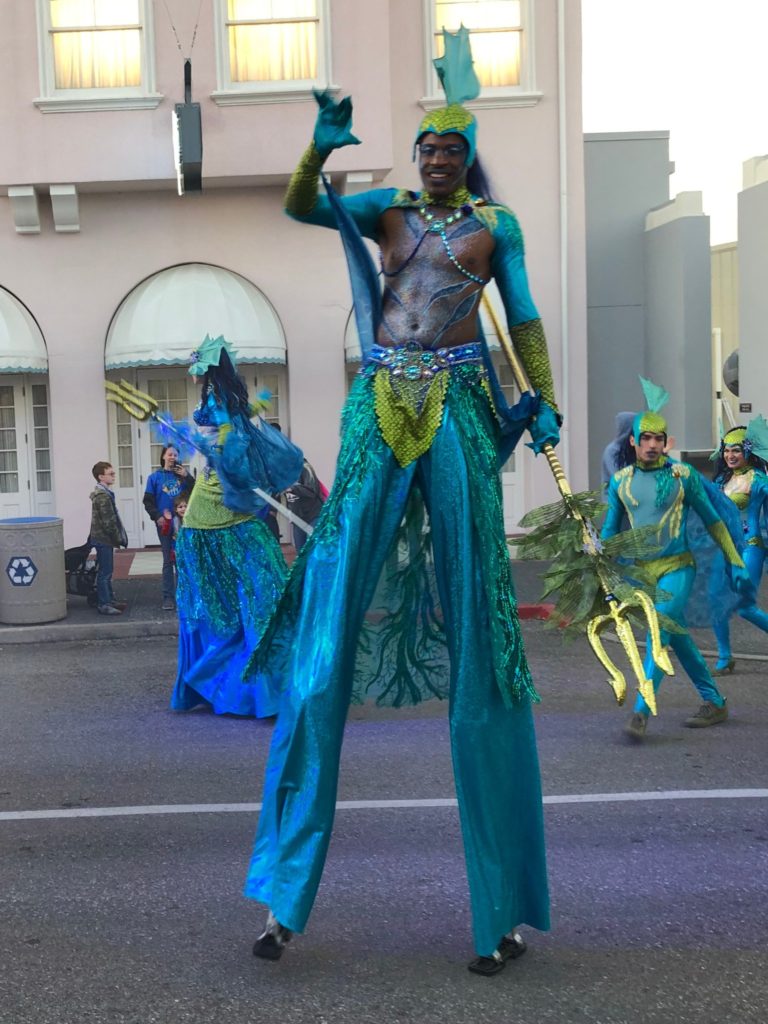 8.
Miscellaneous
What to Include in Your Universal Orlando Packing List
A. Cell phones and chargers – The phone won't last forever without being plugged in.
B. Portable cell phone charger – The Universal Studios app drains cell phone batteries faster than Lil' Wayne puts away a gallon of sizzurp.
C. Cooling towels – Only if its really hot and they are thin.
D. Travel entertainment – Namely must have travel items, like screens, sugar, and one book so you can live with your parenting skills during the trip.
E. Autograph book – Only bring this if your child really cares.
F. Lanyard – Some people want a lanyard to carry park tickets and room keys (which act as your Universal Express Unlimited passes as well). A wallet would do the job, but bring one if it will make you happy.
H. Noise canceling headphones – Only if your kid will freak out during the shows.
I. Gum – Universal doesn't sell it.
J. Snacks – We pack snacks for the plane and room only. Universal Studios' food policy only allows bottled water, small snacks, and food that is required for medical purposes or special dietary needs. You cannot bring in glass, open containers, alcohol, coolers, or picnic baskets. More to the point, do you really want to carry food around the parks? You already spent all this money. Why stop now? Spring for the Butterbeer.
K. Universal refillable cups and popcorn buckets – Totally optional.
What Not to Include in Your Universal Orlando Packing List
A. Hamper – An empty suitcase is a rolling laundry basket. Hampers are not travel necessities.
B. Shoe organizer – You shouldn't have that many shoes anyway.
C. Cameras – Smart phones take pictures.
D. Extra towels – People like these for dabbing sweat and sitting on softer surfaces. Suck it up, Buttercup. You're at a theme park. You should be hot and uncomfortable. Carrying towels around all day is not worth the hassle.
E. Pool toys – You brought your kid to Universal. You have done enough.
F. Night light – Crack the bathroom door and leave the light on.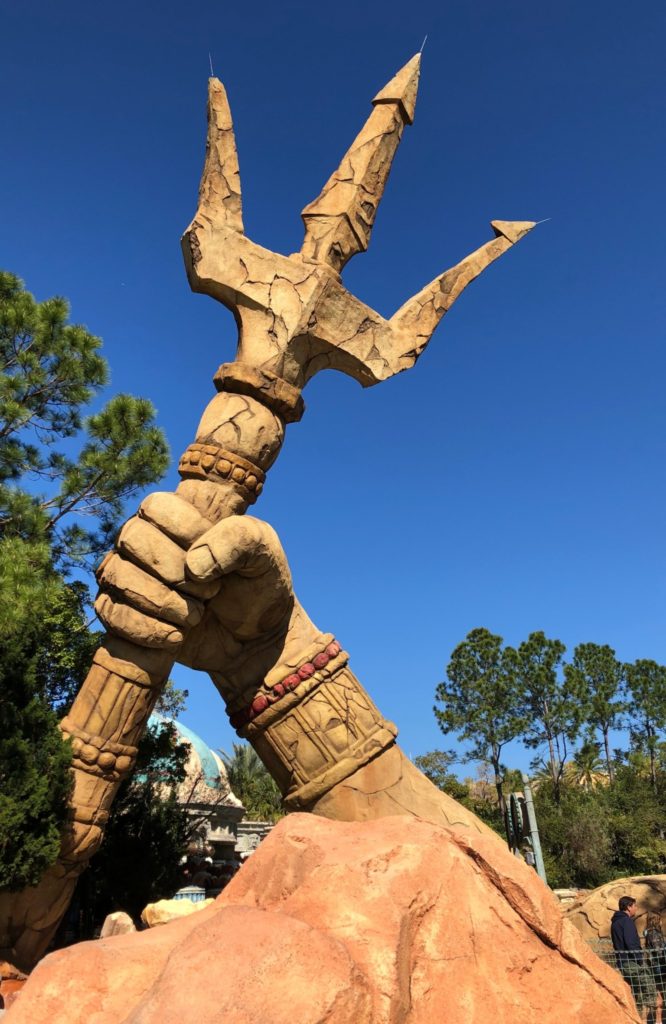 9.
Day Bag Packing
When packing for Universal Orlando, less is more. If you no longer have the benefit of the storage area on wheels that is a stroller, you don't want to carry around a bunch of junk all day. Trust me on this. Note that suitcases and rolling bags are on the Universal Studios prohibited items list, as are selfie sticks (sorry, Kardashians).
The theme parks require you to place everything in one of the free Universal Orlando lockers before riding several rides. This means everything. I had a hard time shoving my purse into the free small locker a couple of times. There are larger Universal lockers available, but they cost extra. Don't be the guy with too much stuff. It will affect your day.
What to Pack in Your Bag for Universal Studios
A. Identification
C. Methods of payment
D. Universal Orlando touring plans
E. Cell phone and portable cell phone charger
F. Dining reservations
G. Jackets – How cold is it? Will you be there late enough to justify a jacket? Check Universal's hours before you go.
H. Ponchos
J. Universal Studios motion sickness medication
K. Sunscreen
L. Sunglasses
M. Hats
O. Tissue
S. BAND-AIDs
T. Baby stuff you need on a typical day
U. Lanyard
V. Gum
W. Masks
Y. Universal refillable cups and popcorn buckets
Final Thoughts – Universal Orlando Packing List
Universal is awesome. It's natural to get excited, but be careful with the packing tips for travel you choose to follow. Clutter in small hotel rooms is bad. Unnecessary items will only add stress. Make a Universal Orlando Packing List with which you can live, and stick to it. In a pinch, you can always buy something at a gift shop.
Visit Universal. You will not regret it.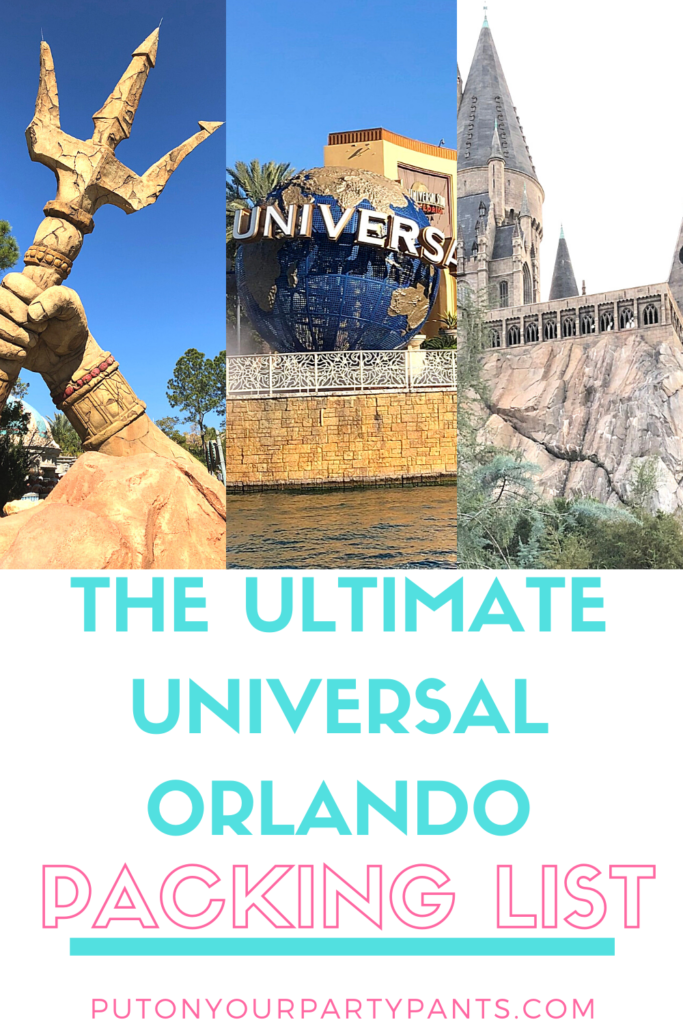 Related Articles to Universal Orlando Packing List: The Must Haves (and Have Nots):
Universal Orlando Packing List