Universal Studios Florida Attractions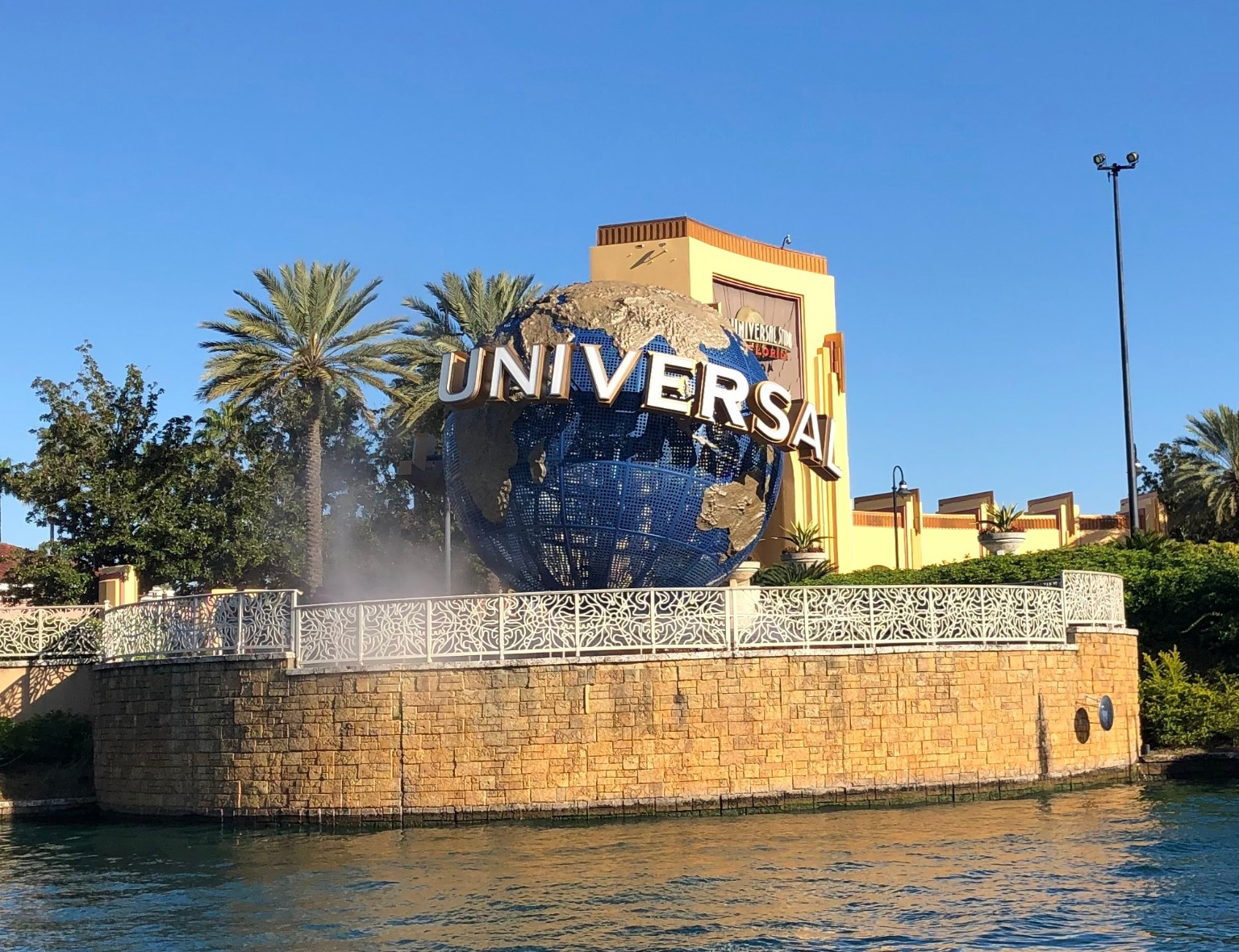 Our family recently spent a long weekend at Universal Orlando Resort. Universal Orlando Resort has two theme parks, Universal Studios Florida and Islands of Adventure. Both theme parks exit into City Walk, Universal's version of Disney Springs. City Walk has restaurants, stores and adults establishments where young adults put their labia on full display (clubs, not lot lizards). The theme parks consist largely of motion simulator rides. Universal Studios Florida attractions are nothing if not consistent.
As an Amazon Associate, I earn from qualifying purchases.
DISCLOSURE: This post may contain affiliate links, meaning when you click the links and make a purchase, we receive a commission.
Loews Portofino Bay Hotel
We stayed at an on property hotel, Loews Portofino Bay Hotel. The room rate includes Universal Express Unlimited for every guest in the room. Universal Express Unlimited is a front of the line pass on most rides at the theme parks. It is similar to Disney World's FastPass, but unlimited, hence the name. While it was nice to avoid lines, it left very little time for the adults to recover between shaking screen attractions.
I booked Loews Portofino Bay Hotel using Citi ThankYou Points earned largely from signup bonuses on the Citi Premier card. ThankYou points are redeemed in Citi's travel portal, so they are flexible. The annual fee is $95. At the time of this writing, the signup bonus is 60,000 ThankYou Points after spending $4,000.
ThankYou Points can be combined. My husband and I pooled our points to cover the stay. If you combine ThankYou Points, they expire in 90 days. No exceptions. You must redeem them, but not necessarily travel, within 90 days. If you cancel your trip after the 90 day mark, they are gone. Wait until you are ready to use them to combine.
Universal Studios Florida Tickets
You can find Universal Studios Florida tickets at a discount on sites like Undercover Tourist and Viator. Undercover Tourist sends a newsletter that sometimes contains added discounts. I would wait for an extra discount prior to purchasing the tickets if you have time.
Universal Orlando Resort offers single park and park to park tickets. Unlike Disney World, the parks are walking distance. The theme parks also have Hogwarts Express, a train to take you between the theme parks.
You cannot ride Hogwarts Express if you do not have a park to park ticket. This was genius on their part, profit wise.
I got sucked into this trap. My kid loves Harry Potter. It was the reason we made the trip. I heard Hogwarts Express was not to be missed, so I bought the park to park. In reality, it was OK at best. There is a cool moment where you can walk through a brick wall like in the movie (I am told). There are more screens in the actual train cars. Other than that, it was a train. I would not pay extra for this attraction. If you don't plan to park hop anyway, save the money.
Universal Studios Florida Attractions
Universal Studios Florida is broken up into several sections. Most sections have at least one place you can vomit ride in addition to places you can spend more money. To maximize your day, you need to make a plan. I like Touring Plans. This website has a free version that allows you to input what you want to do, then spits out an itinerary to minimize waiting.
The Wizarding World of Harry Potter – Diagon Alley Rides
Harry Potter and the Escape from Gringotts
In addition to Hogwarts Express, the Wizarding World has Harry Potter and the Escape from Gringotts. The Harry Potter rides are definitely the best rides at Universal. They are really impressive.
The queue for Harry Potter and the Escape from Gringotts is awesome. You walk through a bank. There is a ton to see. It makes waiting in line more tolerable. For the actual ride, you wear 3D glasses. You are in a car on a track that moves around quickly, but this definitely qualifies as a motion simulator. The videos are well done and the ride is fun. It is definitely worth a ride, but you may want to take Dramamine first.
There are a handful of rides that require you to put your stuff in a locker to ride. This is one of them. The small lockers are free, but the process of depositing and retrieving your stuff is a little chaotic.
Universal Studios Florida Attractions Production Central
Despicable Me Minion Mayhem
Hold onto your hat. This attraction is a……motion simulator. After watching a video in a holding area, Gru tries to turn you into a Minion in the main theater. You feel like you're on a roller coaster and falling. It will most certainly bother you if you are sensitive to that type of ride. With that said, the video was cute. The kids loved it. It was enjoyable.
Shrek 4-D
I love me some Shrek. I associate it with college, Austin Powers and Zima purchased by an irresponsible adult. The internet told me this attraction was stupid. I disagree. I am not sure I would have liked it as much if not for the underage drinking nostalgia.
This is also a motion simulator, but it is more mild. Prior to going into the theater, you are held in a small torture room. Unless you are tall or in the front row, you're not going to see much. I guess it's possible they planned it this way to celebrate the spirit of torture, but I think it was just poor planning.
TRANSFORMERS: The Ride-3D
Transformers is a motion simulator. Again. Are we starting to see a pattern here? I never saw this show, nor do I have any desire to ever see it. I find the concept to be a giant snooze fest. My husband and sons, on the other hand, like the show and liked the ride. To me, it was just another shaking car with a screen.
Universal Studios Florida Attractions New York
Race Through New York Starring Jimmy Fallon
This is Jimmy Fallon's motion simulator at Universal Orlando. This ride requires either an express pass or a place in a virtual queue to ride. This makes for a very pleasant waiting experience. There are no long lines. The queue has a lot to see before you enter the ride. There are places to sit while you wait. Clips of the show are playing on several screens. The queue gets an A+.
During the actual shaking ride, Jimmy Fallon guides you through New York in a completely unrealistic way, like drive your car through the ocean unrealistic. The ride was cute. The kids loved it, despite never having heard of Jimmy Fallon.
Revenge of the Mummy
Holy crap. A ride that isn't a motion simulator! Brendan Fraser is currently on the A-list after all. It makes complete sense.
Revenge of the Mummy is an indoor roller coaster. It is loud and dark. There is fire. My kid who likes roller coasters was a little afraid of it and declined to ride a second time. I liked it, but I was bound to enjoy anything that was different by that point.
This ride also requires a locker.
Universal Studios Florida Attractions San Francisco
Fast & Furious – Supercharged
Fast & Furious – Supercharged is the only ride in the San Francisco section of Universal Studios Florida. I'm guessing there aren't any other rides because the creator of this ride suffered a terrible fate and everyone else was afraid to make anything else. This ride was So. So. Stupid.
You begin by walking through a garage with some cars in it.
"Cool" guys wearing fly clothes posed for selfies from outside the ropes with said cars as if they owned them. YOLO. You are then prepped to help steal a car, I think? I was a little confused by that part. I did appreciate an appearance by one of my favorite 90s rappers, Ludacris, in the video.
After the video, which did not ask for my fantasy or tell a b—- to move/get out the way, we boarded a party bus.
Granted, I haven't been on a party bus in a long time. However, I don't remember the ride going down quite like this. The bus pulls up to a video of a bunch of awkward girls who are clearly heading to City Walk after this party. The party gets broken up for some reason, the bus shakes while you watch a video, and the ride is over. I did not even realize the ride was over because there was absolutely no plot. I believe this is the worst ride in either theme park, and maybe in every other theme park as well. That is really saying something because I have been to Six Flags Great America.
Universal Studios Florida Attraction World Expo
MEN IN BLACK Alien Attack
MEN IN BLACK Alien Attack, while no longer culturally relevant, is quite fun. It reminds me of Buzz Lightyear's Space Ranger Spin at Disney. You shoot at aliens and other ride vehicles. It has some unnecessary spinning, but at least it's not a motion simulator. We rode this multiple times.
Universal Studios Florida Attractions Springfield: Home of the Simpsons
Kang & Kodos' Twirl 'n' Hurl
Actually, I didn't really need to hurl. This was a pretty easy ride in fresh air to balance out the spinning.
The Simpsons Ride
Universal missed an opportunity here. This one should have incorporated the word "hurl." The line for this one is torture. A drunk tortoise stuck in mud moves faster. We didn't move at all for minutes at a time.
The Simpsons ride itself is a motion simulator in a car. Shockingly, you feel like you are on a roller coaster and falling. This was the only ride the entire trip on which I drew the line and refused to ride a second time. The kids thought it was great.
Universal Studios Florida Attractions Woody Woodpecker's KidZone
Woody Woodpecker's Nuthouse Coaster
Woody Woodpecker's Nuthouse Coaster is like any other kiddie roller coaster. There isn't anything special about it, but the kids really liked it. The line moved like molasses. There was a 45 minute wait time posted at some points throughout the day. The Universal Express Pass really came in handy on this one.
E.T. Adventure
YES. This is the slow moving dark ride I was craving the whole trip. You ride on bicycles to space to save E.T. while he is under a sheet in your bicycle basket.
I'm pretty sure this ride was made in 1922. The animatronics are outdated. Most kids in my sons' generation have never seen this movie. At the end, E.T. is supposed to say your name, but we couldn't really understand it. Despite that, it was one of my favorites. It didn't shake or stick a screen in my face at all.
Final Thoughts
We have been to Disney World and Disneyland, but this was our first trip to Universal Studios Florida as a family. The themes of the rides at Universal Studios Florida appealed to my boys a lot more than those of the Disney parks. Thankfully, they are not susceptible to motion sickness. For those of you who weren't counting, seven of the thirteen rides we rode were motion simulators. To be generous, I included Hogwarts Express in the total count and did not count it as a motion simulator despite the screen. This is WAY too many.
Universal Express Pass is worthwhile. It puts you in a shorter, but not necessarily short, line. We would have had a hard time doing everything we wanted without it. Even in the Express lane, the lines move slowly. Arrive early!
Overall, we had a great time at Universal Studios Florida. The majority of the rides (minus Fast & Furious – Supercharged) were good. The Wizarding World of Harry Potter – Diagon Alley was nothing short of amazing. Universal Studios Florida still doesn't hold a candle to Disney in my eyes, but it is worth a trip.