LEGOLAND California SEA LIFE Aquarium Visitor Tips: Not Worth the Trip By Itself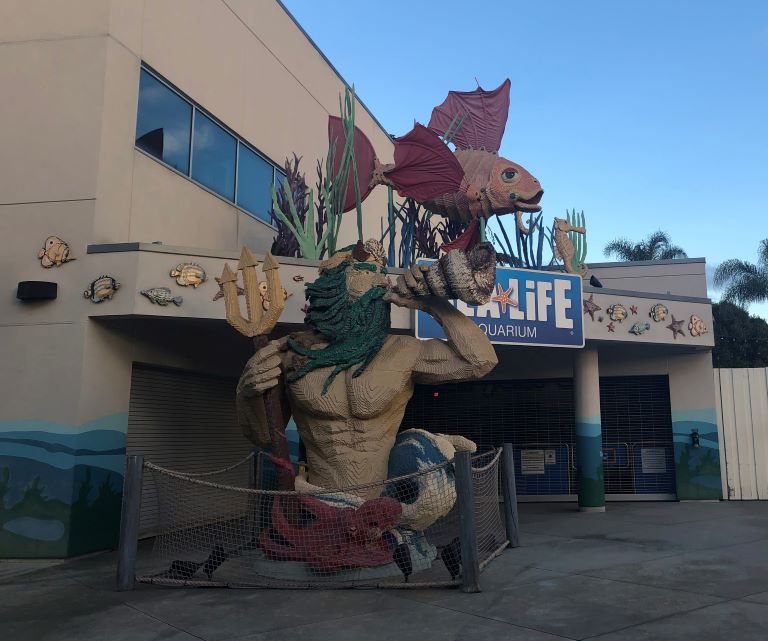 The aquarium isn't worth a trip by itself, but it is a decent addition to your theme park trip. What LEGOLAND California SEA LIFE Aquarium visitor tips do you need to to plan your trip?
What LEGOLAND California SEA LIFE Aquarium Visitor Tips Do You Need to Know to Plan Your Day?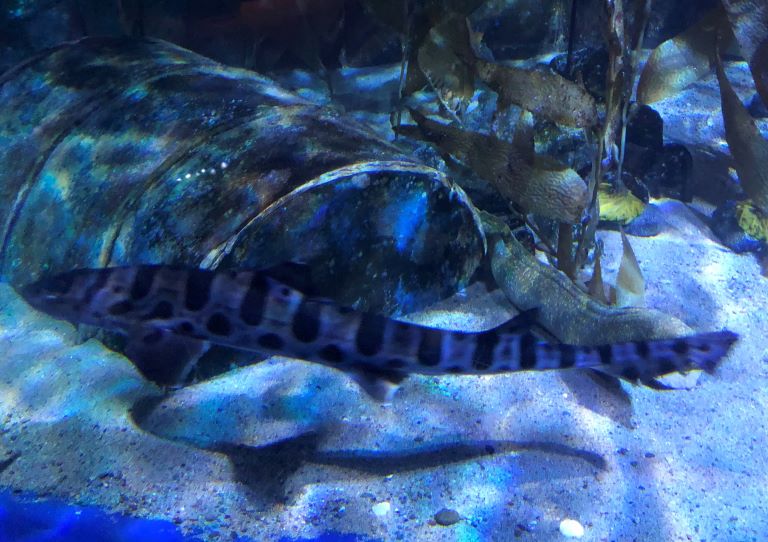 As an Amazon Associate, I earn from qualifying purchases.
DISCLOSURE: This post may contain affiliate links, meaning when you click the links and make a purchase, we receive a commission.
LEGOLAND California SEA LIFE Aquarium Visitor Tips
1.
Where is LEGOLAND California Resort?
LEGOLAND California Resort in Carlsbad, California is located at 1 Legoland Drive. In addition to the aquarium, the property has a theme park and water park. It is less than an hour to San Diego and a little over an hour to Disneyland.
All three attractions are an easy walk from LEGOLAND California Resort hotels.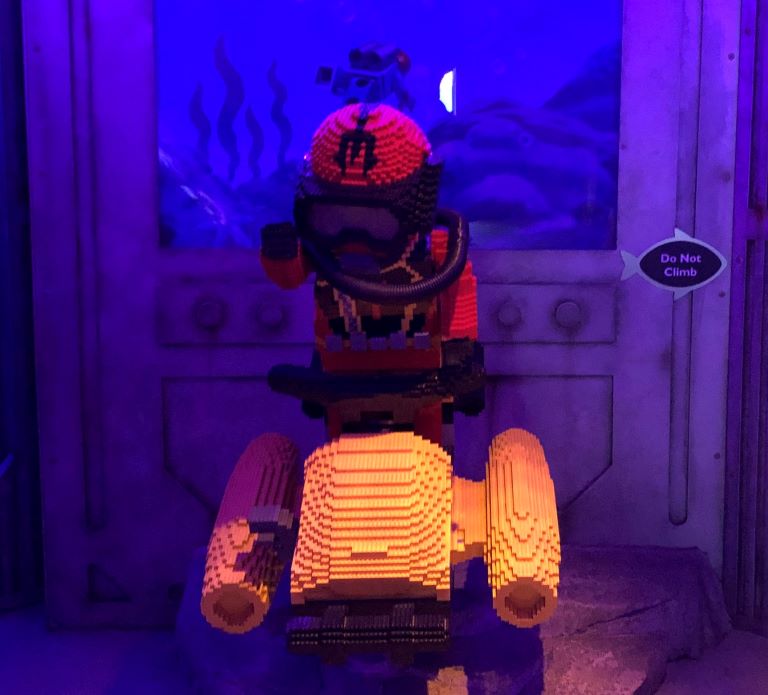 2.
How Big is SEA LIFE Aquarium?
The aquarium is approximately 20,000 square feet. This may sound large, but it really isn't. Everyone walks in the same direction. You will see everything, even if you don't want to.
How long does it take to go through SEA LIFE Aquarium at LEGOLAND? You can easily make your way through it in an hour. This will not be an all day event.
Can you do LEGOLAND and the aquarium in one day? You could in theory, but it would be tight. Consider visiting the theme park for a full day, then combining the theme park and aquarium on a second day.
Pro tip: Visit popular rides in the theme park in the morning and save the aquarium for the afternoon when the theme park is most crowded.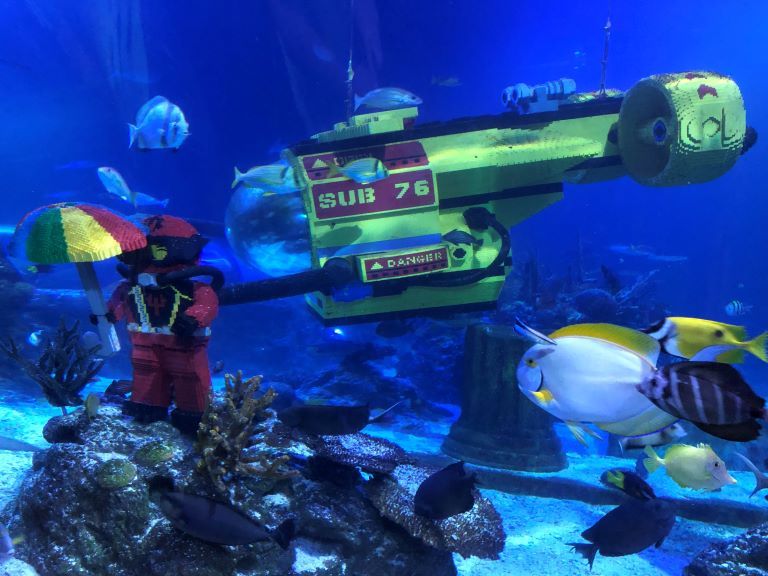 3. You Can Come and Go Throughout the Day
You are allowed to leave and re-enter throughout the day, a benefit you will not find at some of the LEGOLAND Discovery Centers. Because of the limited offerings, it is probably not necessary to do so, but it is nice to have the option.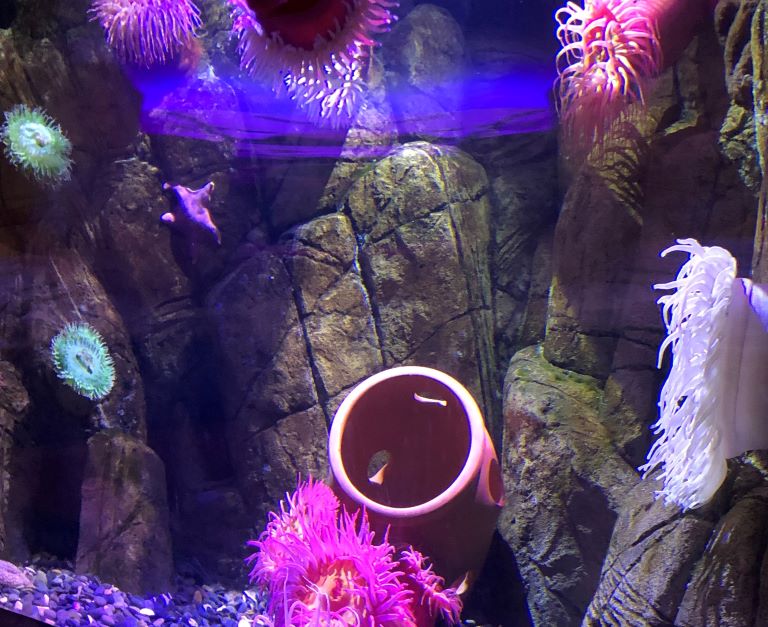 4.
Strollers Are Not Allowed Most Days
While the property claims to be accessible for guests with disabilities, strollers are not allowed unless the theme park is closed as of the time of this update. This might make for a long day for parents who have to carry their children. Keep this in mind when you plan your trip.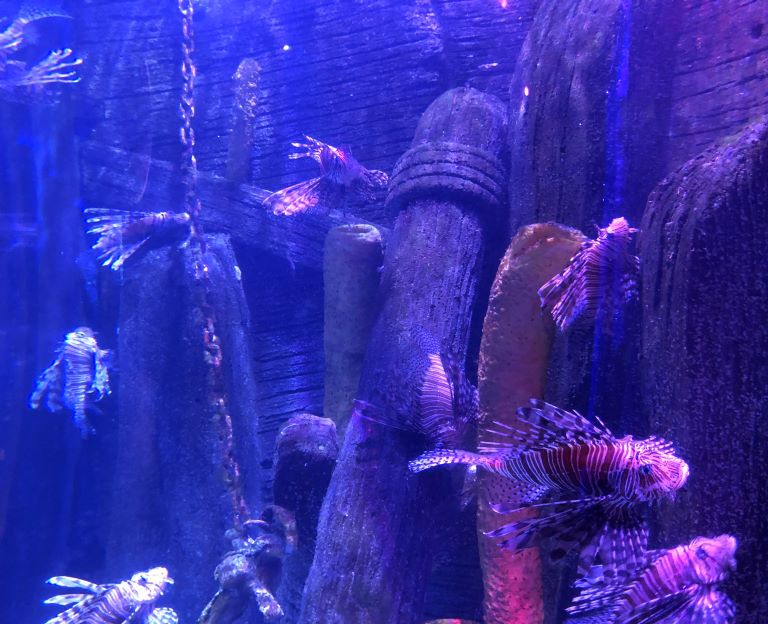 5.
No Outside Food Allowed
Water bottles are fine, but outside food is not allowed. However, this is not a trip to Disney World. The aquarium will be a short jaunt. You can probably plan your visit outside of snack time.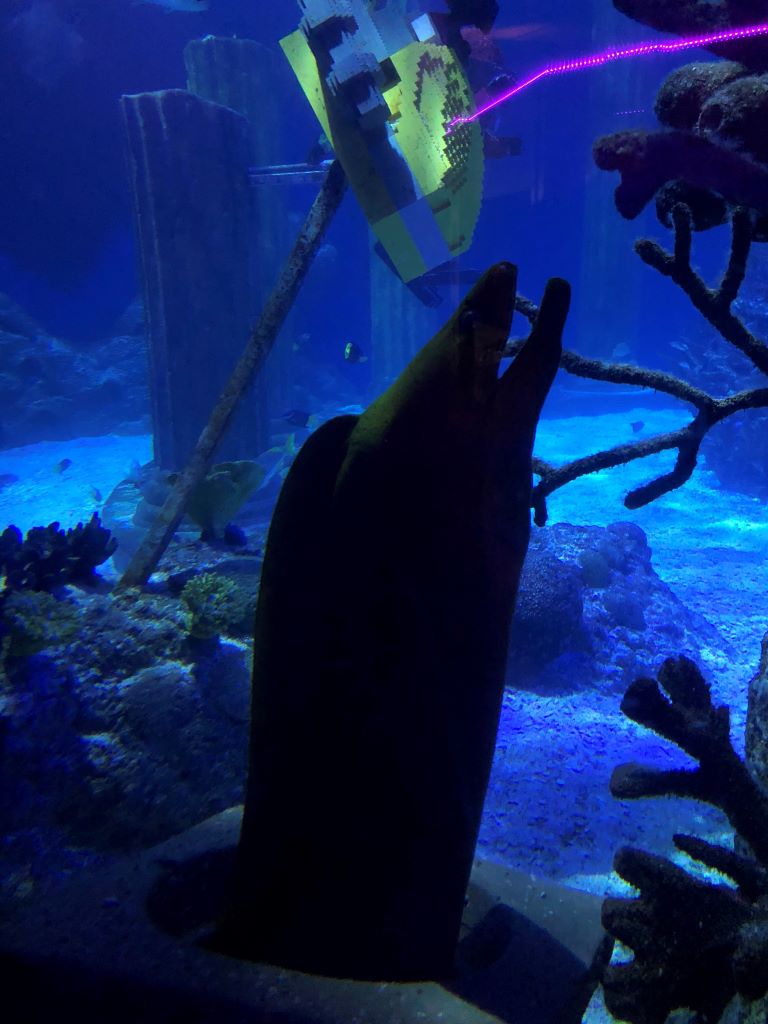 6.
Carlsbad SEA LIFE Aquarium Restaurant – Ocean Journey Cafe
You can easily visit outside of a meal time, especially because you can leave and come back. SEA LIFE Aquarium dining seems highly unnecessary. If you find yourself in a pinch, Ocean Journey Cafe is on the property. It is a market style eatery that has things like sandwiches and salads.
You do not need to pay to enter the facility to reach this restaurant, so you could theoretically eat here around a day at the theme park if you are not interested in the other LEGOLAND California Resort restaurants.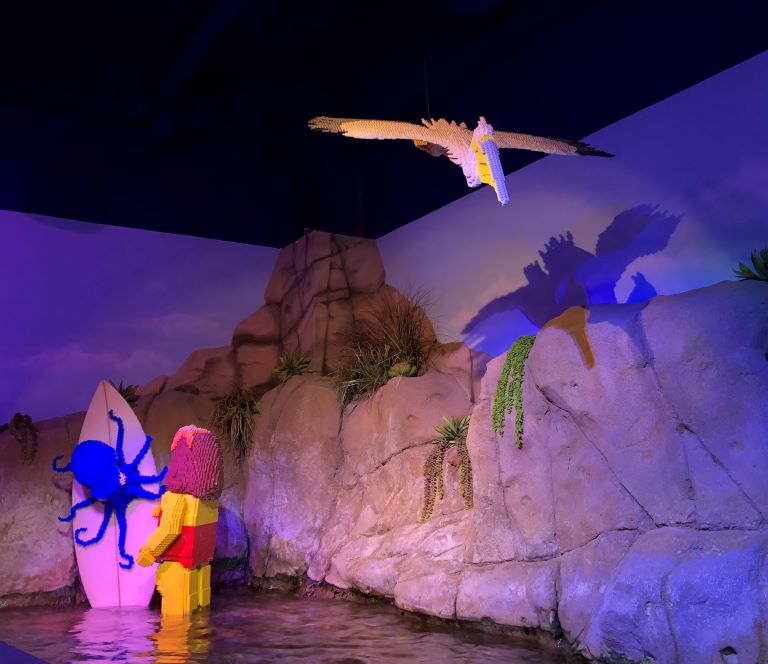 7. Is SEA LIFE Aquarium Indoors?
The facility is indoors, so you don't need to care about the weather, other than during the long walk to and from the car.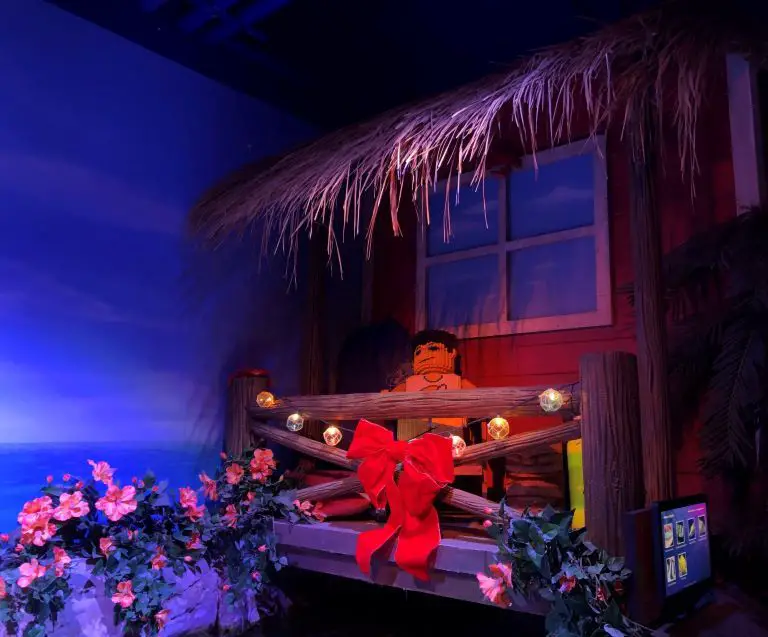 8.
LEGOLAND California Resort Hours of Operation
What time does SEA LIFE Aquarium open?
The SEA LIFE Aquarium hours of operation vary by the day, as do those of the other two parks. The aquarium hours are typically shorter than that of the theme park and water park. Check the LEGOLAND California schedule before you visit.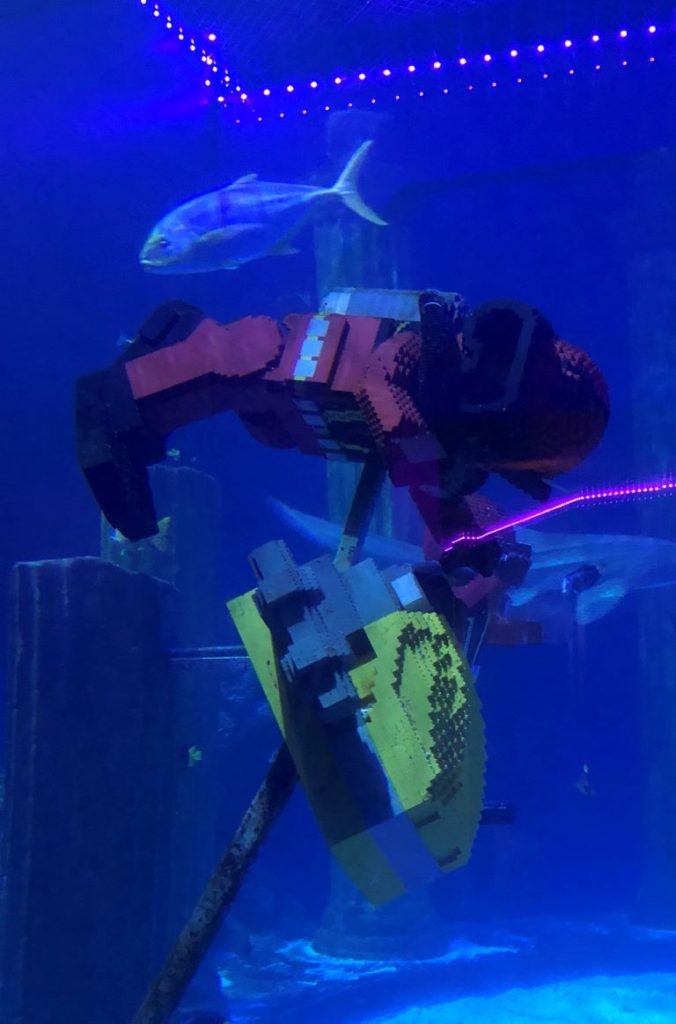 9.
SEA LIFE Aquarium Parking
Unfortunately, parking near SEA LIFE Aquarium is in the general LEGOLAND California parking area. As of the time of this update, it starts at $25. This hardly seems worth it if you are only coming for the aquarium.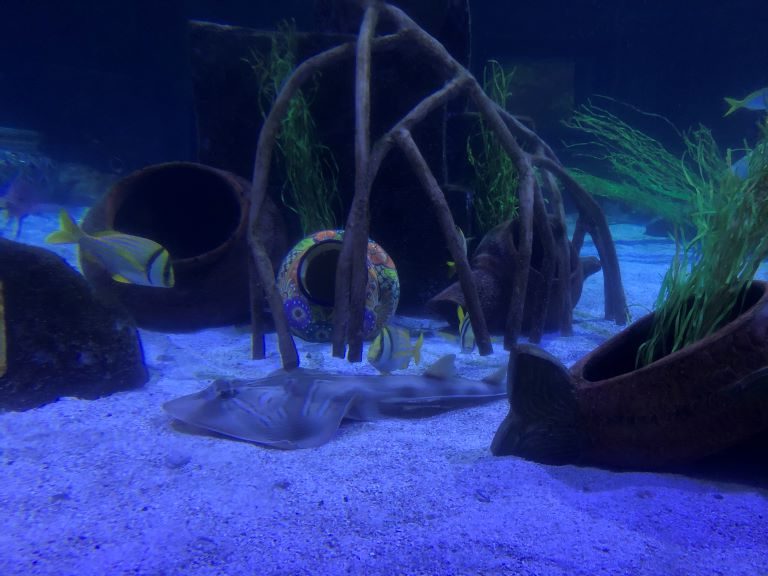 10.
No Cash Allowed
As of the time of this update, the majority of the COVID-19 precautions are gone. However, cash is still not allowed. Embrace this seemingly permanent change by getting some travel credit cards.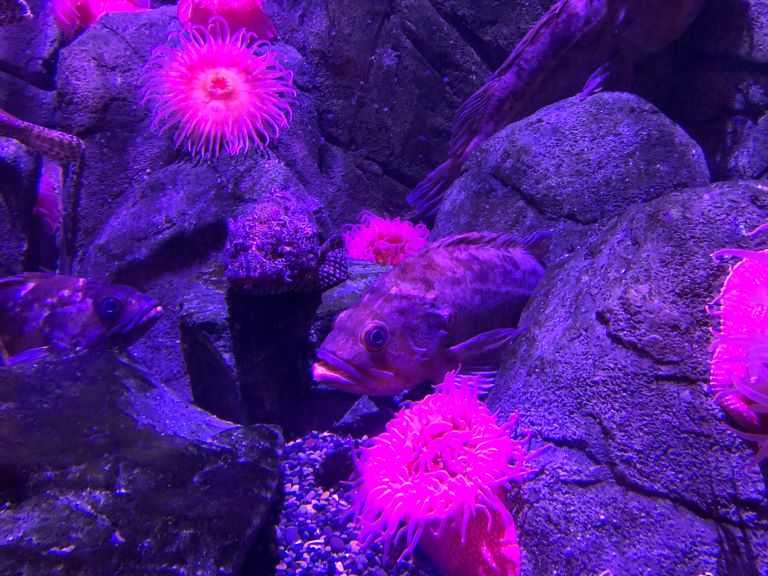 11.
SEA LIFE Aquarium LEGOLAND Animals
The exhibits that house the SEA LIFE animals feature over 5,000 sea creatures.
Educational talks and feeding demonstrations are offered at some of the exhibits throughout the day. Check the schedule for SEA LIFE Aquarium feeding times before you arrive if this is important to you. You probably will not be there all day, so the schedule may affect the time you choose to visit.
Pro tip: Don't miss the slide near the entrance.
SEA LIFE Aquarium Exhibits
Freshwater Exhibit
The freshwater exhibit features SEA LIFE Aquarium animals found in nearby rivers, streams, and lakes. Here, you will find turtles and a giant dome in which your child can stick her or her head (i.e. the only thing he or she will remember from this section). Good luck getting your child to come out from under it.
San Francisco Harbor
San Francisco Harbor features tanks with tons of bright fish. The highlight of this area is a large Pacific octopus.
Tropical Ocean
The Tropical Ocean exhibit features multiple species of sharks, rays, and fish. It includes the SEA LIFE underwater Ocean Tunnel where you can look up to watch the animals swim overhead. Turns out, sharks have a lot of teeth.
Shipwreck
The Shipwreck exhibit features lots of brightly colored Finding Nemo-type fish. This section is especially fun for small children.
Dive Discovery, a talk with a marine expert and diving demonstration, and Ocean Discovery, another talk, are offered in this area periodically. Check the schedule at the time of your visit.
Interactive Touch Pool
The interactive touch pool allows kids to get their hands wet while gently terrorizing touching sea creatures like sea stars, urchins, and abalone sea snails. An employee talks and answers questions throughout the day in this area.
Shoaling Ring
The Shoaling Ring is a unique circular tank. You stand in the center while fish swim around you, giving the impression you are underwater and surrounded by a school of fish.
Kingdom of the Seahorse
The Kingdom of the Seahorse exhibit features multiple species of seahorses. You can watch them grip things and "suck up tiny shrimp" per SEA LIFE. The description of their feeding rituals leaves something to be desired, but the seahorses are fun to watch.
SEA LIFE LEGOLAND California Jellyfish Discovery
Jellyfish Discovery has several tube-shaped tanks with lava lamp vibes. They are interesting to watch, and the colors are fun in a trippy sort of way. I enjoyed 1997, so this section was fun for me.
Shark and Ray Lagoon
Shark and Ray Lagoon features rays. The glass is toddler height, so small children can stand next to the glass and watch them swim by at eye level.
Radical Rays, a talk about sharks and stingrays, is offered in this section. Check the schedule at the time of your visit.
California Coast
California Coast features animals that live in tidepools, including fish and crustaceans.
Tidepool All-Stars is an educational presentation offered in this area. Check the schedule at the time of your visit.
Sea at Night
Sea at Night is not an animal exhibit per se, but a section with a screen that gives one the impression they are near the sea at night, complete with a starry sky. Kids run around and jump on the floor, because screens make kids crazy.
Shark Mission
Here, kids can bang on a screen really hard interact with cartoon sharks and manta rays to learn more about the species.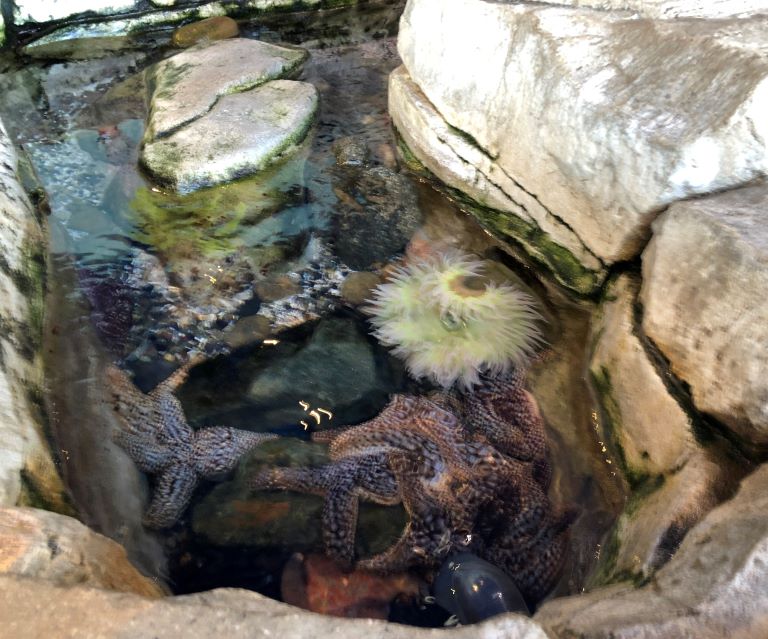 12.
Treasure Hunt
The property sometimes offers a treasure hunt in which kids can participate as they walk through the property. They secure stamps at twelve stations, then redeem a prize in the SEA LIFE Aquarium store. By prize, I mean a cardboard hat. You can get one in a slightly different shape for free at Burger King.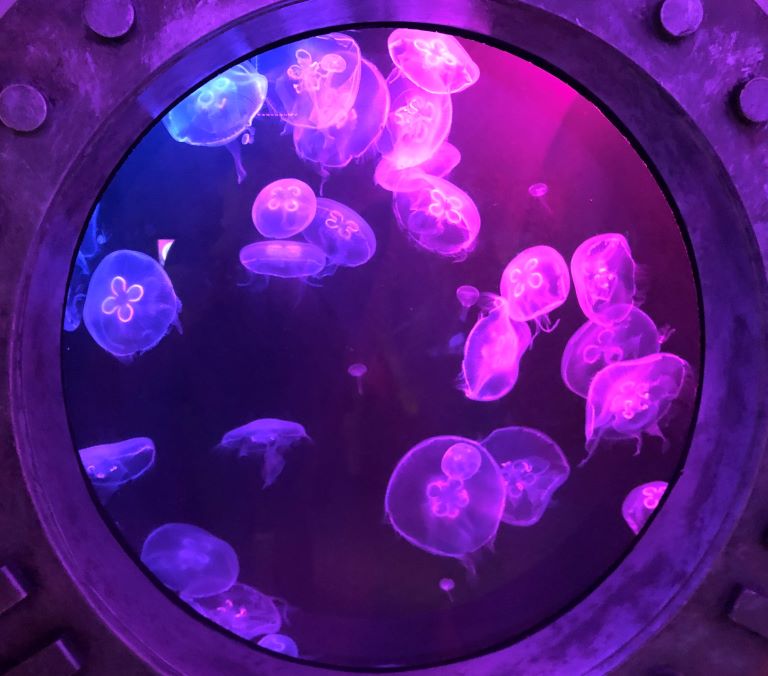 13.
Ways to Save on Tickets to SEA LIFE Aquarium
Discounts for SEA LIFE Aquarium are generally pretty easy by which to come. You should not pay full price. Shop around for the best deal. Generally speaking, you will get a better deal if you purchase tickets online instead of waiting until you arrive.
You do not need to print your tickets for SEA LIFE Aquarium. They can be scanned from your phone.
LEGOLAND California Resort Discounts Through Direct Purchase
SEA LIFE Aquarium Only Tickets
Can you go to the SEA LIFE Aquarium without going to LEGOLAND? Yes, but you shouldn't. It's a waste of time and money.
You can purchase tickets to SEA LIFE Aquarium for $25 per day as of the time of this update. Children under age 3 are free. You have to select a date to visit when you purchase your ticket.
LEGOLAND California Resort Hopper Ticket
The LEGOLAND SEA LIFE Hopper ticket admits you to the theme park, water park, and SEA LIFE California. This ticket often offers a second day free. The price varies depending upon the date of your visit.
Resort packages with a LEGOLAND Hotel stay often come with this type of ticket. This may be a better option than purchasing tickets individually.
Pro tip: Double check your ticket to confirm the water park is included. Sometimes, the deals do not include it.
LEGOLAND Annual Passes That Include Admission to SEA LIFE Aquarium
Do you plan to visit multiple times? An annual pass may make sense for you. In addition to unlimited admission, they come with perks like discounts and guest passes. Check the offerings and do some math at the time of your purchase.
SEA LIFE Aquarium Military Discounts
LEGOLAND California offers discounts to active duty and retired military personnel.
SEA LIFE Aquarium Teacher Discount
The park periodically offers discounts to California teachers.
Use Miles and Points
The Capital One Venture line of cards allow you to erase travel purchases from your statement. You can book a hotel package that includes admission to the aquarium, then erase it.
Third Party Vendors
You can purchase packages that include aquarium admission with sites like CityPASS, GO San Diego, Viator, and Undercover Tourist. These deals on LEGOLAND California Resort tickets may work better for you if you are visiting other attractions off property.
SEA LIFE Aquarium Groupon
You can sometimes find deals for SEA LIFE Aquarium on Groupon. They are not available year round, but you can get tickets at a discount when they are.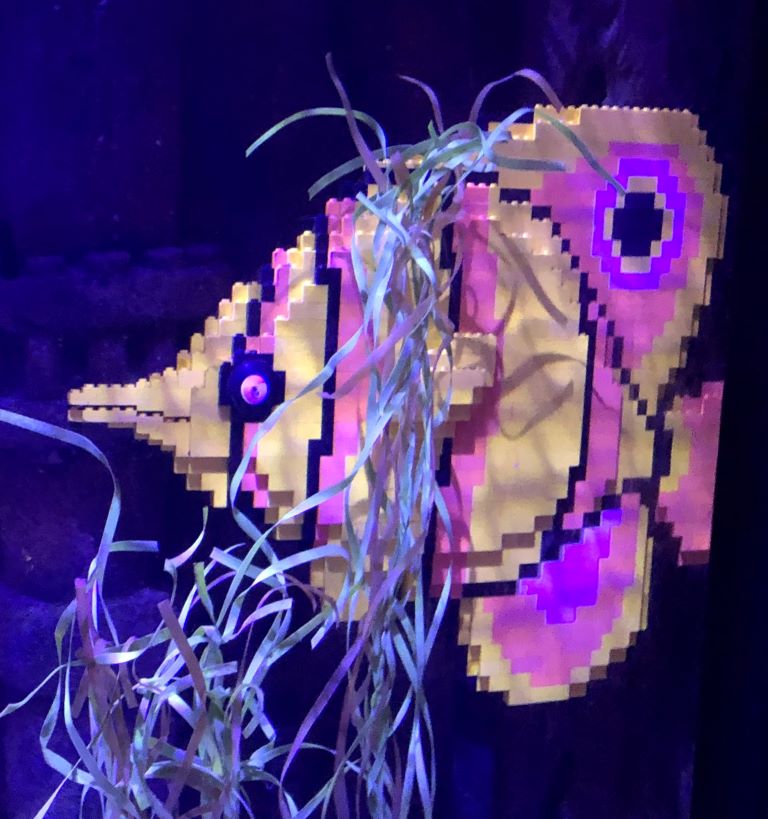 Final Thoughts: LEGOLAND California SEA LIFE Aquarium Visitor Tips and Tricks
Is LEGOLAND SEA LIFE worth it? It is not worth a special trip to the property, but it is a nice break from the sun and chaos of the theme park if you are there anyway. Consider a package to save money and make the trip worthwhile.
Set your expectations appropriately and visit LEGOLAND California with young children. They aren't young forever.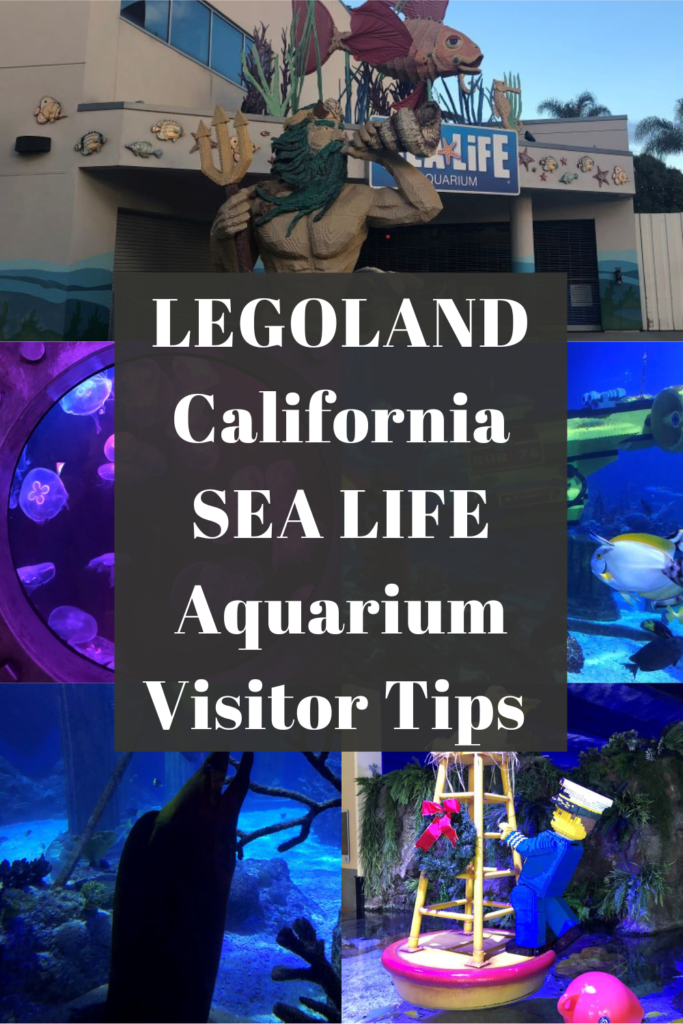 Related Articles to LEGOLAND California SEA LIFE Aquarium Visitor Tips: Not Worth the Trip by Itself:
LEGOLAND California SEA LIFE Aquarium Visitor Tips