The Florida Aquarium Tips: Save Money and Maximize Your Experience
The Florida Aquarium is awesome. The facility is unique, the animals are fun, and the staff is awesome. It is ten times more enjoyable when you don't have to share it with a lot of other people. As of the time of this writing, the number of people with whom you have to compete to see the stir crazy otter doing back flips is substantially less than normal. When the world gets back to business as usual, what are the best Florida Aquarium tips to maximize your visit?
What Are the Florida Aquarium Tips That You Need to Know to Enjoy Your Day?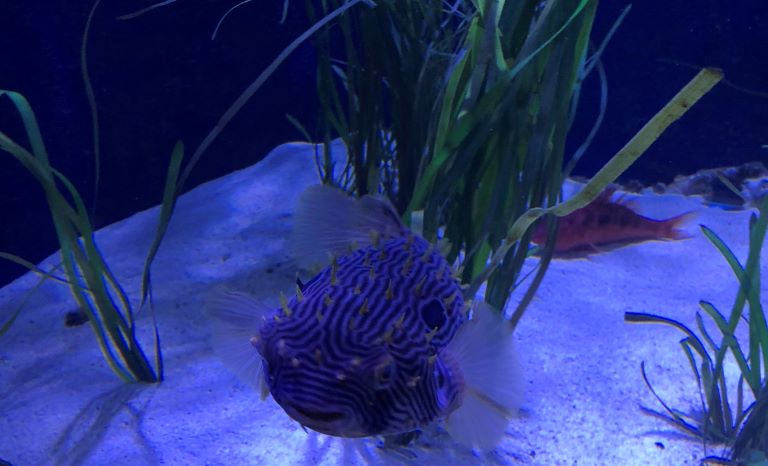 As an Amazon Associate, I earn from qualifying purchases.
The Florida Aquarium Tips
1.
The Florida Aquarium Tampa Bay Location
The Florida Aquarium is located in downtown Tampa at 864 Channelside Drive, directly across from a massive cruise terminal. It is walking distance from Sparkman Wharf, an area with shopping and restaurants near Florida Aquarium. It is a great place to visit before or after your cruise.
With a little more effort, you could add a day at this Tampa aquarium to your trip to Orlando, LEGOLAND Florida, or several beach towns in the area. A car is a must if you want to go this route. We're not talking walking distance from the Florida Aquarium location here.
2.
Where is Florida Aquarium Parking?
There is a parking lot that costs $10 for day guests. Florida Aquarium Annual Pass holders park for free. The lot is a located to the north of the aquarium and is a little challenging to find. Look for a very nice man waving you in a direction that seems like the wrong way to go. The entrance to the lot is not all that close to the entrance to this Tampa Bay aquarium, but the parking spots are after you drive through the lot.
Pirate Water Taxi
Alternatively, if you don't want to drive, the Pirate Water Taxi acts as a ferry to Tampa Aquarium Florida.
3.
When is The Florida Aquarium Open?
The aquarium is open year round, only closing on Thanksgiving and Christmas Day as of the time of this writing. Florida Aquarium hours of operation vary, so check the schedule when planning your trip.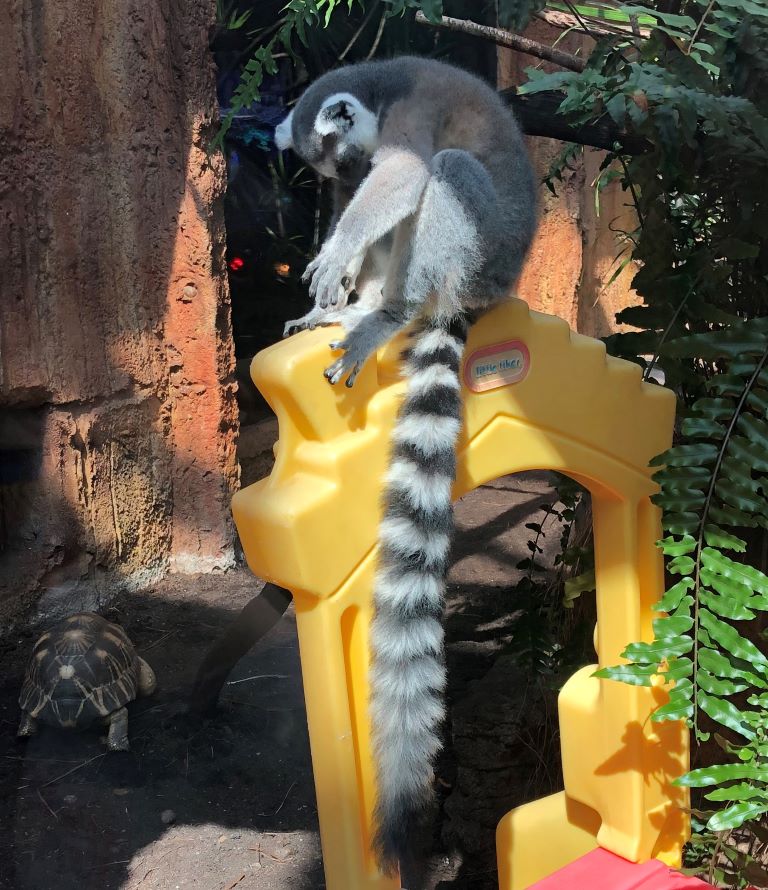 4.
How Long Should You Plan to Be There?
The Florida Aquarium says to allow two hours for your visit, but if your kid wants to play in the Splash Pad and outside play structure, you should plan for more like three to four.
5.
Florida Aquarium Exhibits
There are unique areas and animal exhibits throughout the Florida Aquarium indoor facility. The aquarium flows in such a way that you can walk through it without missing anything, but consult the Florida Aquarium map to double check before leaving.
Bays & Beaches
The Bays and Beaches area has fish, eels, lobsters, jellyfish, and a touch pool where small children can unintentionally torture stingrays. The stingray area also comes with a nice view of Tampa Bay and a helpful employee who is happy to make sure you don't hurt a stingray answer your questions.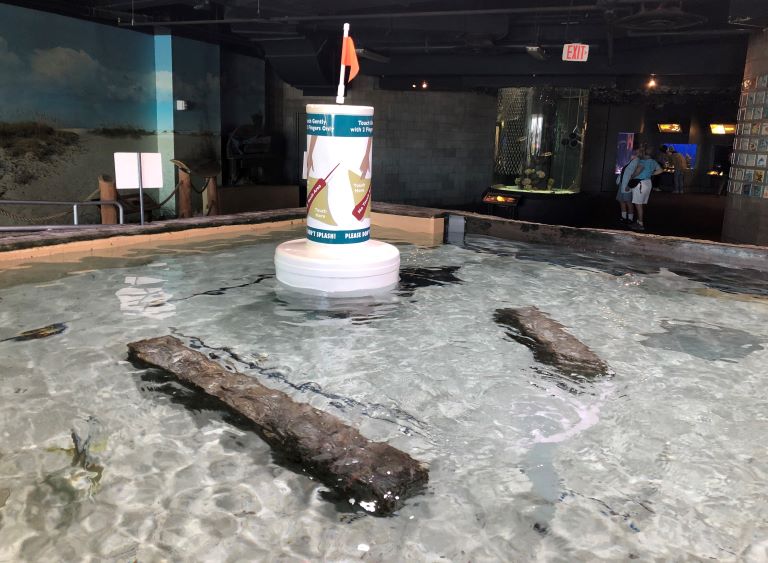 Florida Aquarium Coral Reef
The Coral Reef section features giant tanks with sharks, stingrays, sea turtles, and tons of unique Florida Aquarium fish. The sharks do not eat the fish because they are too full according to an employee. This section has a ton to see, so people tend to gather in this area.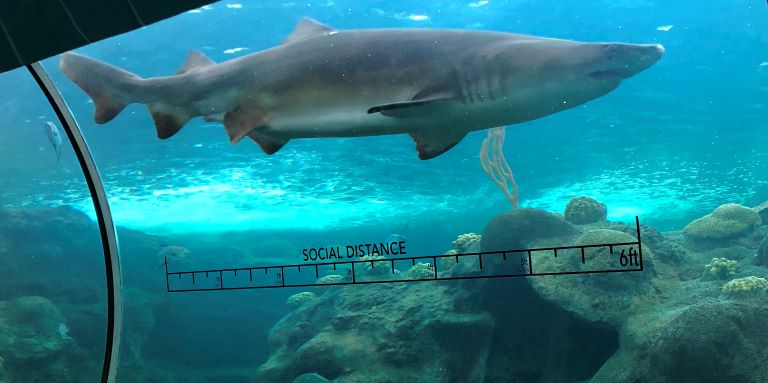 Journey to Madagascar
Journey to Madagascar is a cute section featuring lots of aquarium tanks, geckos, hissing cockroaches, and a lemur whose Saturday night looks a lot like the rest of ours.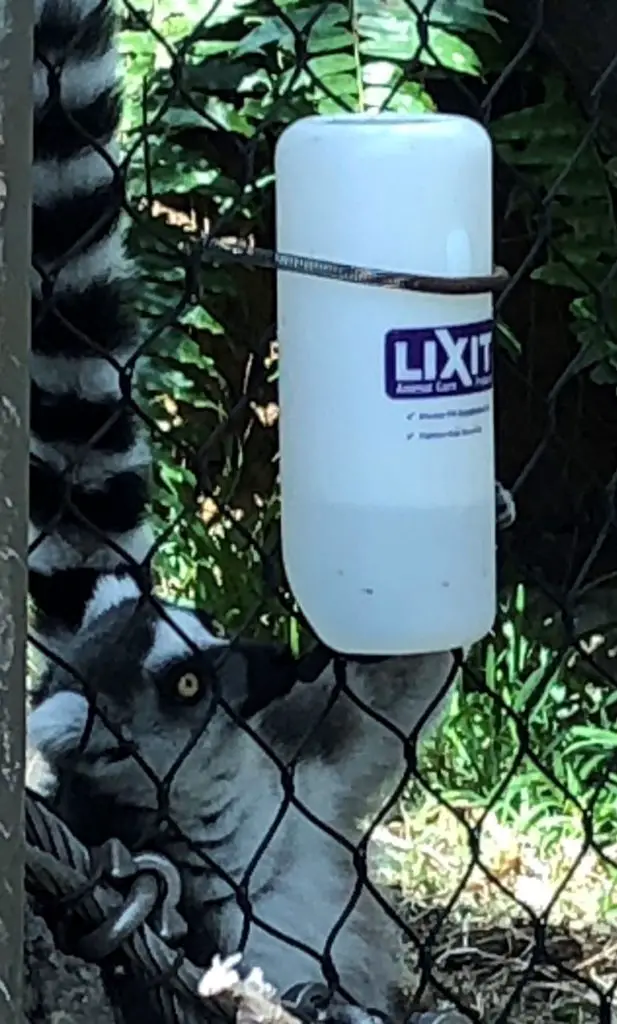 Moon Bay
Moon Bay features Florida Aquarium jellyfish in various acid trip-like forms. You can touch them if you're feeling brave.
No Bone Zone
You can touch sea creatures in the No Bone Zone that I would never have expected to be allowed to touch (no bones and all). These include anemones that look very delicate. The employee explained that the animals that were not in the touch zone were "on break".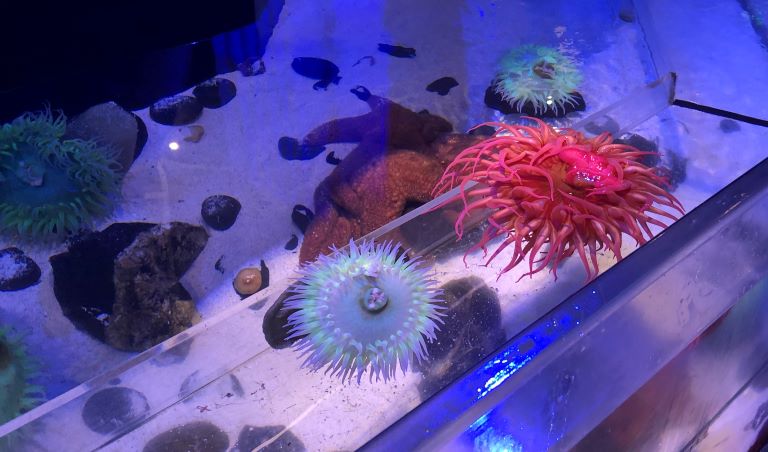 Pipes and Ponies
Pipes and Ponies features seahorses, sea dragons and pipefish. The tanks and small and usually easy to access.
Waves of Wonder
Waves of Wonder has some tanks with colorful fish, including clownfish resembling Nemo, and is the home to a giant boss Florida Aquarium octopus that is definitely worth a view.
Wetlands Trail
Wetlands Trail is one of the best sections of the aquarium. It is located in an atrium with a glass ceiling that gives one the impression of being outdoors minus the sweltering heat. Here, you will find alligators (both adult and in a toddler pile).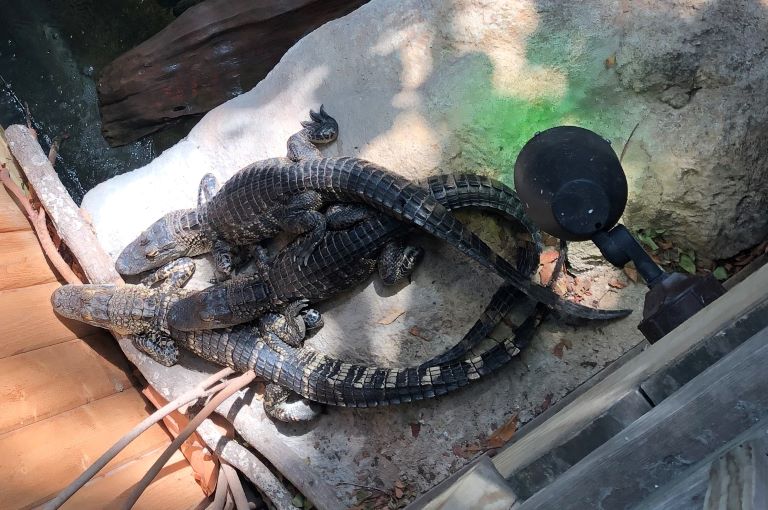 There are also Florida Aquarium otters with a ton of energy, snakes, fish, and roseate spoonbills that look like their mouths just didn't form correctly.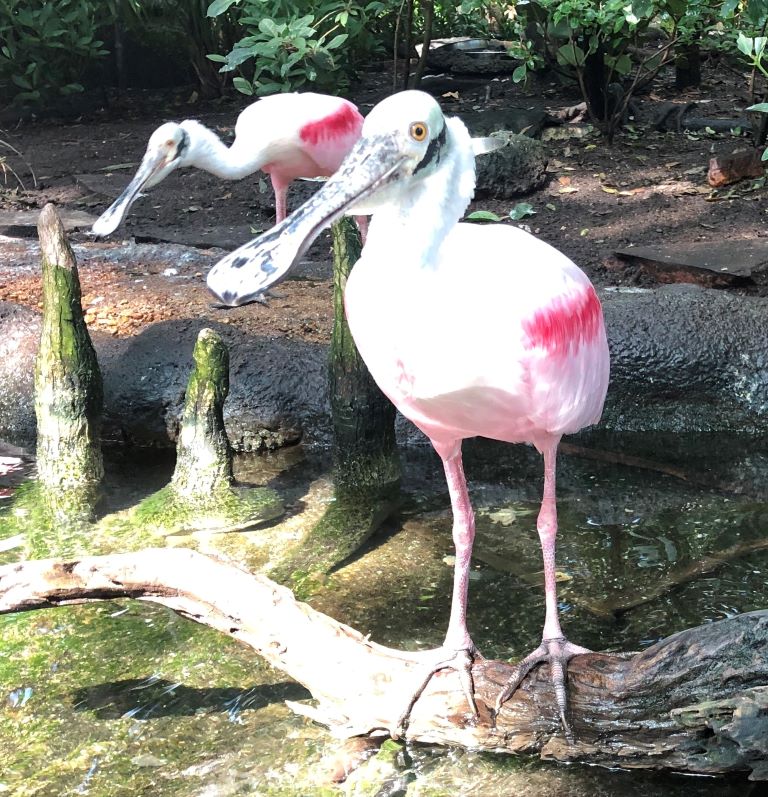 6.
The Splash Pad
The Splash Pad and play structure outside are included with your general Florida Aquarium admission ticket. Access to these areas is a huge perk, assuming they aren't too crowded. The area is small enough that parents can sit at a table and keep track of their children. It has a nice view of Tampa Bay. There is alcohol. This is a great place to hang out after walking through the aquarium.
Masks are required for adults in the splash pad area, but not children.
7.
4-D Theater
The 4-D Theater is included with your general Florida Aquarium admission price. The movies change periodically. Check the schedule before you visit.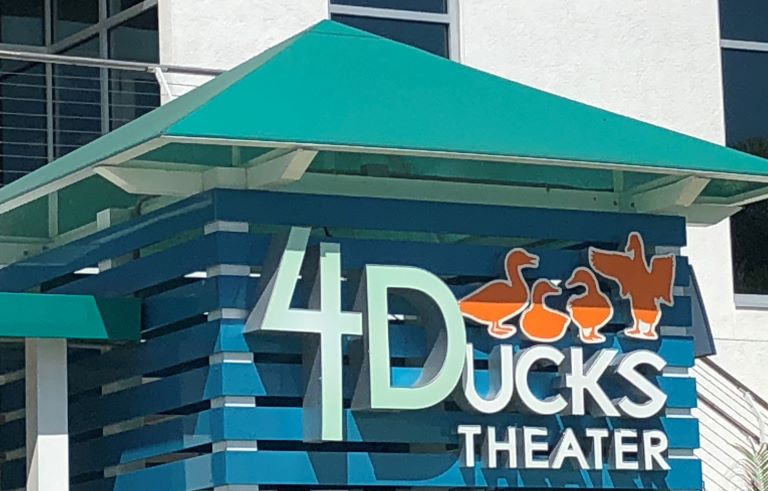 8.
Extra Florida Tampa Aquarium Experiences
The Florida Aquarium offers extra experiences, most of which are currently unavailable. These experiences include behind the scenes tours and swimming with sharks. As of the time of this writing, the following are available:
Florida Aquarium Wild Dolphin Cruise
The Wild Tampa Aquarium Dolphin Cruise is a 75 minute cruise around Tampa Bay that gets crowded during normal times. Despite the term "dolphin" in the title, you are not in any way guaranteed to see dolphins, and Florida Aquarium Dolphin Cruise reviews online seem to consistently indicate that dolphins were nowhere to be found. I would personally consider a different option on a smaller boat if seeing dolphins and not making small talk with strangers is your goal.
They do not sell and drinks onboard the Florida Aquarium boat tour, but you can bring things purchased from the aquarium, including alcohol.
Masks are required as of the time of this writing.
Florida Aquarium Penguins Backstage Pass
The Penguin Backstage Pass is twenty minute experience. You get a Florida Aquarium penguin meet and greet in a more intimate setting. Both masks and temperature checks are required to participate. Prices vary by the size of your group. Members with annual Florida Aquarium passes get a discounted rate.
9.
Florida Aquarium Restaurants
Can You Bring Your Own Food?
The Florida Aquarium doesn't allow outside food because it wants to make a profit for the safety of the animals. You can bring in water and baby food.
We didn't intend to eat at the aquarium, but there aren't a lot of nearby options, and my hangry kid wouldn't have survived a car ride or walk before the drop in blood sugar turned him into the Hulk. However, we found the Florida Tampa Aquarium prices to be reasonable, and the food is not half bad.
Cafe Ray
Cafe Ray is a quick service grill that serves things like burgers and pizza. Gluten free buns are available. There are also cute kids' meals that come in souvenir bags.
Corona Cove
Corona Cove is an outdoor bar area near the Splash Pad and play structure. It has a cute vacation type feel, and I think most people could go for a cocktail after a day with the kids. Am I right, ladies?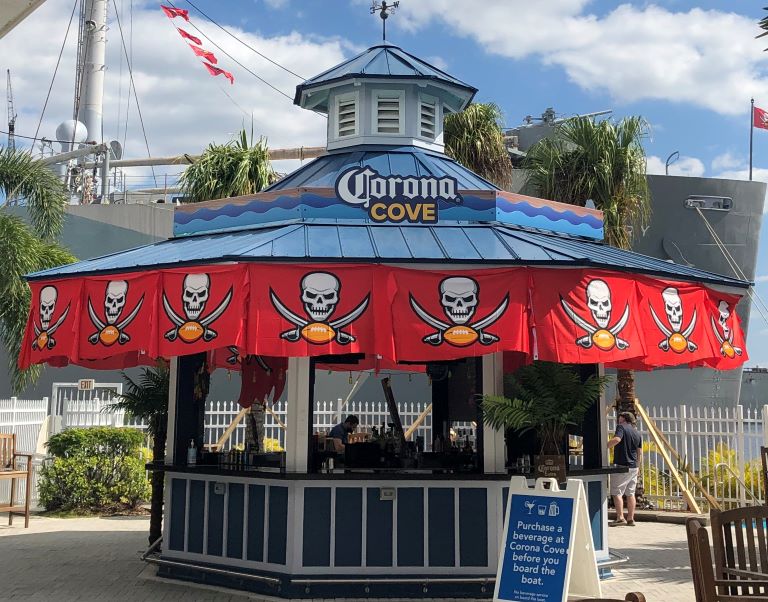 10.
The Florida Aquarium Gift Shop
The Florida Tampa Aquarium store is less obnoxious than the stereotypical gift shop you will find at a theme park. The prices weren't crazy. It is also advertised that a portion of the proceeds is used to care for the animals, with the term "portion" not defined.
11.
Ways to Save Money
Pre-Purchase Tickets to Florida Aquarium
You have to make reservations ahead of time as of the time of this writing, but even when you don't, purchase your tickets for Florida Aquarium online ahead of time. You will get a better deal online than at the door. Dates can be changed if need be by calling Florida Aquarium guest services. Children ages two and under are free, and there is special pricing for children and seniors.
You can purchase Florida Tampa Aquarium tickets for the aquarium only (which include access to the outdoor areas and 4-D Theater), or combine your visit with a ride on the Wild Dolphin Cruise. For added convenience, you can prepay for parking as well. Florida Tampa Aquarium parking is free for members.
Consult Groupon for Florida Aquarium Tickets
There aren't always Florida Aquarium Groupon deals available, but it is definitely worth a quick search to see what is there when you are ready to visit.
Check Third Party Providers
You may be able to find cheaper tickets on a third party site like Viator.
Visit at an Off Time
Florida Aquarium prices vary by the day. If you visit on a random Tuesday, you are certain to get a better price than on a weekend or school holiday. Visiting at an off time will give you the added benefit of smaller crowds.
Purchase a CityPass
If you are visiting more than one tourist attraction in Tampa, a CityPass might make sense for you. The CityPass Tampa Bay gets you into Busch Gardens, ZooTampa, Clearwater Marine Aquarium, and either the Museum of Science and Industry or a Tropics Boat Tour, as well as The Florida Aquarium. Visit Guest Services at The Florida Aquarium for an admission time.
This is definitely not your cheapest option for Florida Aquarium ticket prices if you weren't going to any of these other places anyway.
Consider an Annual Florida Aquarium Membership
If you live close by and plan to go more than once, a membership may save you money. In addition to admission to the aquarium, you get free parking and discounts on Florida Aquarium food, experiences, and gift shop purchases.
The Florida Aquarium is a member of both the Association of Zoos & Aquariums and the SHARE Program. Your annual membership gets you discounts to other locations involved in these Florida Aquarium reciprocal programs.
Florida Aquarium Hotel Packages
The Florida Aquarium has vacation packages available through Tripster that claim to save money. Do the math carefully here. Can you get Florida Aquarium Tampa ticket prices and stay at a different hotel for less? Is this where you want to stay? If you can use miles and points to cover your hotel, this is definitely not a good option.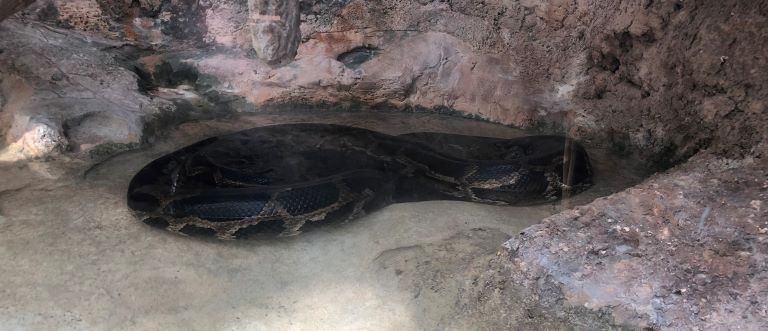 12.
Florida Aquarium COVID-19 Safety Measures
Masks Must Be Worn (No, Really)
Masks are required for all employees, volunteers, and guests ages three and up. I personally witnessed an employee lay the smack down Steve Austin-style on someone who thought he was above the Florida Aquarium rules on multiple occasions during our visit. Masks are required even if you have been vaccinated.
Florida Aquarium Reservations Are Required
The Florida Aquarium is managing traffic by requiring reservations to visit. This applies to both day visitors and members. While this may be slightly inconvenient, this policy allows guests to enjoy the facility without throwing elbows. I hope this policy stays in place long after COVID-19 is a thing of the past.
The official policy is that you cannot come in before your scheduled time, but we were early, and they let us in without batting an eye. I assume the reservation time would be more strictly enforced when the aquarium is at capacity.
Groups Are Limited to Eight People
Groups are capped at eight people. Of course, there is nothing stopping multiple people in your group from placing separate reservations, so this should be an easy work around.
Employees and Volunteers Are Subject to Temperature Checks
Employees and volunteers get their temperatures checked each morning. Guests do not.
Social Distancing is Encouraged
Social distancing is encouraged. There are markings on the floor, but I didn't see anyone enforcing physical distance. However, the crowds were low enough that we were rarely forced to be in anyone else's space. People also seemed to be self-regulating for the most part.
Hand Sanitizing Stations Are in the House
Hand sanitizing stations are placed randomly throughout the facility for your convenience.
No Cash Allowed
They won't take your cash, so make sure you bring credit cards (which you should be doing anyway). Using cash is akin to flushing free money down the toilet.
Limited Capacity and Showtimes
The Florida Aquarium 4D theater is open, but the showtimes are limited, as is capacity. Most other added experiences are temporarily paused.
No Walking and Eating
Like Disney's current policy, you cannot eat or drink while walking around. You need to sit down and stay away from others while your mask is off.
The Water Fountains Are Turned Off
The water fountains are off, but you are allowed to bring your own. They are also more than happy to sell you their water.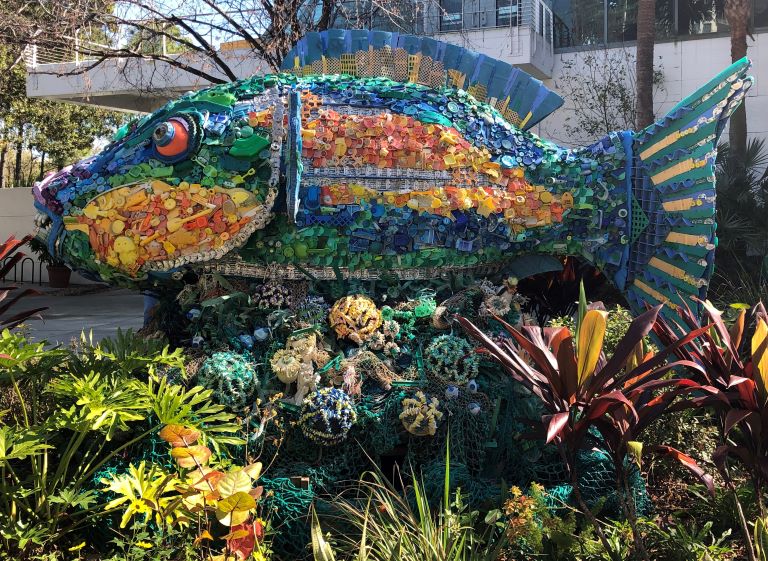 13.
The Florida Aquarium Tips and Tricks
Skip the Florida Aquarium Dolphin Cruise and Opt for a Free Educational Harbor Tour
There are free educational boat tours every Wednesday and Thursday morning through Port Tampa Bay that depart near the aquarium. Skip the Tampa Aquarium Wild Dolphin Cruise and opt for this free option instead. Reservations are required.
Arrive Early and Visit on an Off Day
Crowds are a non-issue right now, but someday, the glorious reservation system may go away. When that happens, make it a priority to arrive early, and try to visit on an off day. You will enjoy the aquarium much more if you can actually see the animals. Crowds form later in the day. The early bird gets the worm. As an added bonus, The Florida Aquarium costs less on off days.
Check the Schedule of Florida Aquarium Events Upon Arrival
During normal times, there are several Florida Tampa Aquarium events available throughout the day. Consult the schedule upon arrival so you don't miss anything you want to see.
Pack Swim Suits and Sunscreen
Pack swimsuits, not for you so much, because an adult running around a splash pad is weird, but definitely for the kids. If you step foot outside, your kid will zero in on the splash pad and be very disappointed if he or she cannot play in it. If you don't want to deal with all that drama, consider avoiding the outdoor section altogether.
Pack sunscreen for everyone, including adults. That's not weird for anyone.
The Florida Aquarium Luggage Storage
Going on or getting off a cruise ship? The aquarium will hold your luggage for you.
The Florida Aquarium Staff is Awesome
Every single employee we encountered was friendly, helpful, and gave the impression that they were happy to be there. On more than one occasion, an employee approached my kids to engage them in conversation about the Florida Aquarium animals they were viewing. Did you know penguins used to be this big? Because I didn't.
The Florida Aquarium Tips – Final Thoughts
Our trip to The Florida Aquarium was pure bliss. The exhibits were interesting and unique, the employees were awesome, and most importantly of all, it was not crowded. If we would have fought crowds, I would likely have a different opinion. Use the Florida Aquarium tips to maximize your day.
Visit The Florida Aquarium. You will not regret it.
Related Articles to The Florida Aquarium Tips: Save Money and Maximize Your Experience
The Florida Aquarium Tips