Treasure Island and Madeira Beach (John's Pass): Great Beach Day Combination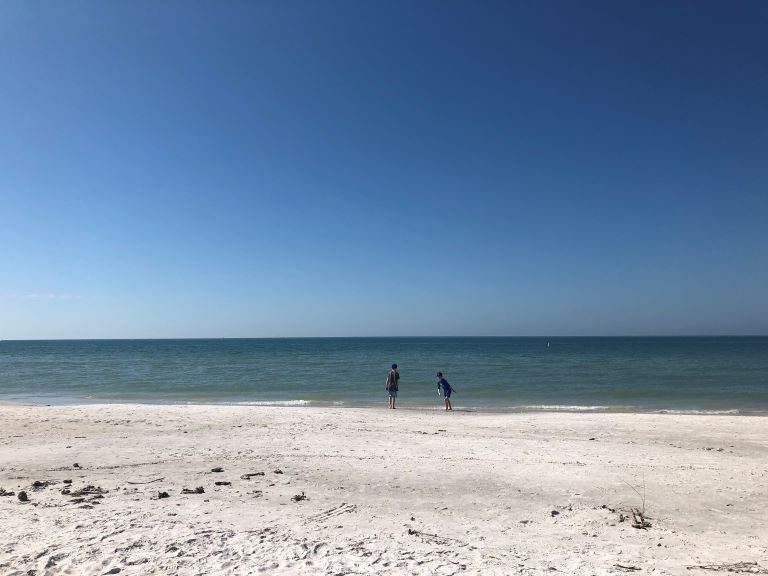 Florida has no shortage of tourist attractions. It is often difficult to squeeze in everything you want to do, even on a longer trip. If you are looking for a beach day in the Tampa area that includes both lazy time on the beach and water activities, combining Treasure Island and Madeira Beach at John's Pass is the way to go.
What Do You Need to Know About Visiting Treasure Island and Madeira Beach?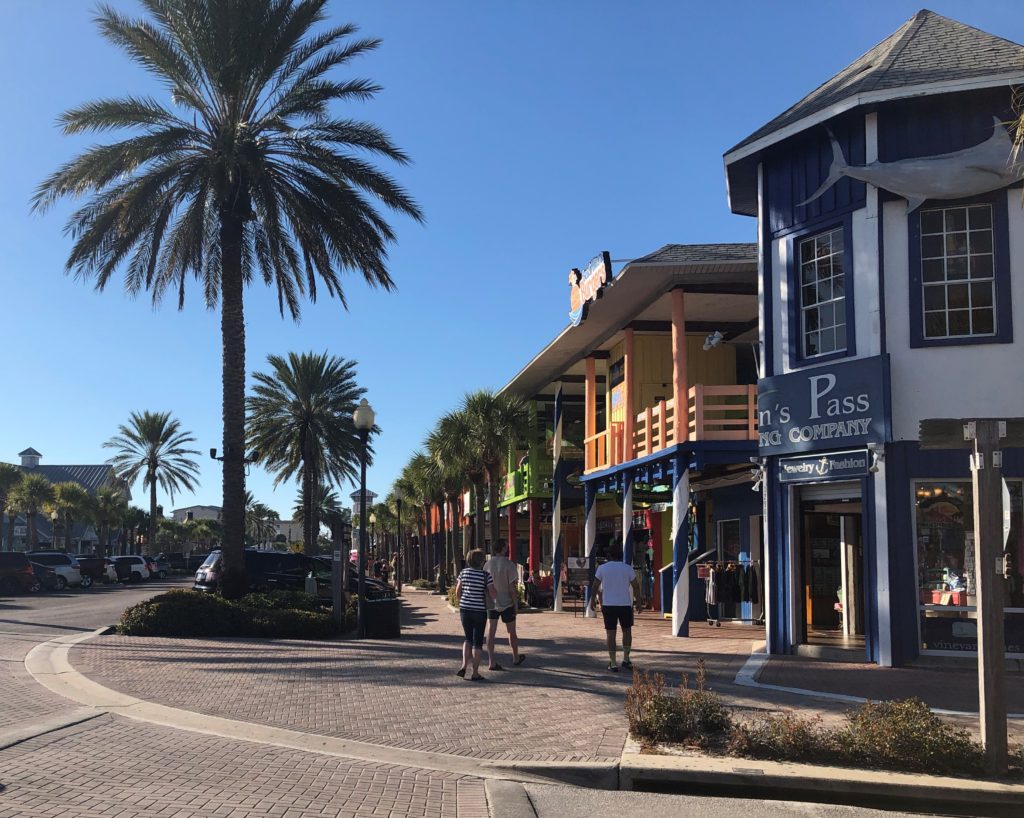 As an Amazon Associate, I earn from qualifying purchases.
DISCLOSURE: This post may contain affiliate links, meaning when you click the links and make a purchase, we receive a commission.
Treasure Island and Madeira Beach
1.
Why Should You Visit Both?
Treasure Island and Madeira Beach at Johns Pass Village and Boardwalk are only a little over a mile apart, but they are very different. Treasure Island is chill and uncrowded. Beach space is plentiful. It is a great place to play in the sand and splash in the water. There are a few activities readily available, but not many.
The John's Pass area of Madeira Beach, on the other hand, is as crowded as your local Hooters on game day. It is a safe area with tons of dining and water sport options, but no good place to just hang out on the beach. This area of Madeira Beach is really not for swimming. Combining the two gets you the best of both worlds.
2.
Treasure Island and Madeira Beach John's Pass Location
Treasure Island Location
The city of Treasure Island, Florida is on the Gulf of Mexico and is a relatively easy drive from Clearwater, Saint Petersburg, Bradenton, and Tampa. Orlando is about two hours away, so this is not a great option from the major theme parks.
Where is John's Pass?
The Johns Pass boardwalk is where the action is in Madeira Beach. The distance from Treasure Island to Johns Pass Florida is a little over a mile, so you can make it in a car in a few minutes. You could walk, but it would be a haul.
3.
Parking for Johns Pass and Treasure Islan

d
Treasure Island Parking
To get to the beach, park along Gulf Boulevard. Parking is ample, and largely free. We parked across the street from the Thunderbird Motel Beach Resort (10700 Gulf Blvd, Treasure Island). From that area, there was no paid parking in sight.
Johns Pass Madeira Beach Parking
There are several parking options. My favorite is the Johns Pass parking garage (179 Boardwalk Place W, Madeira Beach). It is conveniently located and not that expensive. It is worth it to spend a few bucks to avoid scrapping for street parking on the streets lined with tourists.
4.
Is There an Admission Fee?
There is no admission fee to enter Treasure Island or John's Pass.
5.
Average Treasure Island and Madeira Beach Weather
The weather in the Madeira Beach and Treasure Island area is beautiful for most of the year. Be ready for lots of rain in the summer.
Winter Weather
Average High: Low 70s
Average Low: Mid 50s
Spring Weather
Average High: Lows 80s
Average Low: Mid 60s
Summer Weather
Average High: Low 90s
Average Low: Mid 70s
Fall Weather
Average High: Mid 80s
Average Low: Low 70s
6.
Are Dogs Allowed on Madeira Beach and Treasure Island?
Dogs are not allowed on the beach at Treasure Island or in John's Pass. There are a handful of dog friendly beaches in the area. With that said, we saw a bunch of dogs at John's Pass. Like a bunch.
7.
Things to Do in Madeira Beach and Treasure Island
We like to start our day at the Treasure Island beach, then move to John's Pass for the afternoon and evening. This ensures we have daylight for beach time, but do what works best for you.
Treasure Island Activities
Treasure Island itself is a quiet beach town. There are a few restaurants and touristy shops in Treasure Island proper, but not many. There is a large inflatable structure on the beach for kids, and you can rent boats, but that is really the extent of the highlights. Enjoy the beach and move on.
Pro tip: Alcohol is allowed on the Treasure Island beach, but not in glass containers.
Bonus pro tip: Watch out for the birds with food. They are bold.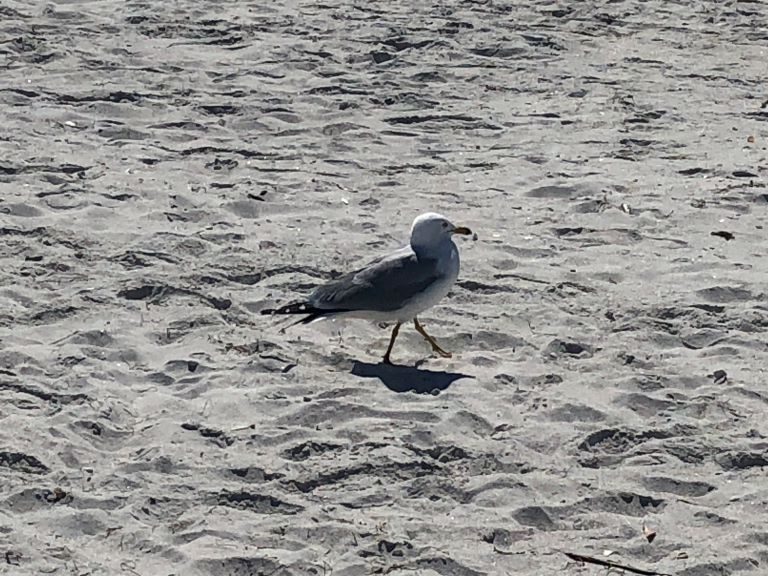 John's Pass Activities
John's Pass caters to tourists. There is a ton to do. While you can easily get through a day at Treasure Island without spending a penny, you will likely not be so lucky there. The businesses are all contained on a boardwalk and a couple of streets, so you can walk the whole thing before committing to specific activities.
You can book activities ahead of time, but we didn't have any issues walking up and making reservations for the same day.
Highlights include:
Johns Pass Arcade
Beach Fun and Games is a small arcade. It isn't much different than your hometown offering, but the kids will be into it. Avert their eyes if you don't want to deal with it.
Calypso Breeze Johns Pass Boat Tours
The Calypso Breeze is a massive boat that offers sightseeing cruises, as well as dinner cruises. I generally like to avoid strangers, so I would personally spring for a smaller boat. If you just want to get onto the water and like to mingle, this is an option.
Johns Pass Alligator Kiss
Really, you can kiss an alligator, and really, I wouldn't. We've all seen Tiger King, yes?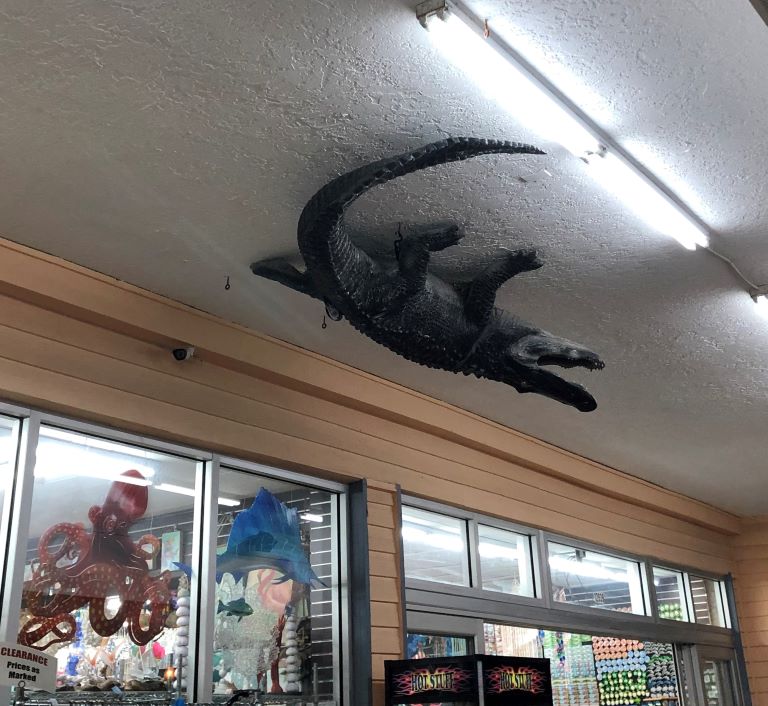 Johns Pass Dolphin Cruises
Dolphin Quest Cruise and Hubbard's Marina take you onto the water in search of dolphins. While a boat ride is always nice, if you are interested in another water activity as well, you might be able to skip this. Another tour, like parasailing, offers the benefit of a smaller, more private experience, and you may see dolphins even if you aren't looking for them.
You can also ride on a Shark Boat that quite literally looks like a shark. This tour takes you around the area and looks for wildlife, including dolphins.
Johns Pass Escape Room
Johns Pass Locked Up offers an escape room experience. This is obviously an indoor activity that many can get elsewhere, but it is a way to get out of the sun if you need a break.
Johns Pass Fishing Charters
Private fishing charters are offered by Lady Godiva Fishing Charters and Early Riser Charters.
Johns Pass Tiki Boats
Florida Tiki Tours has bars on water. The boats are adorable. Everyone points and squeals with delight when they float by. However, they are BYOB sans bathrooms. The experience might lose its luster a few drinks into the alcohol you bring onboard. I would definitely skip this one with kids, but it would be fun with a group of friends.
Johns Pass Parasailing
Madeira Beach parasailing is offered through several companies, including Fly-N-High, Gators Parasail, and Eagle Parasail.
We used Eagle Parasail, which is located next to the Pirate Cruise on the boardwalk (110 Johns Pass Boardwalk). This was money well spent. We only had one other couple on our boat. The boat ride and the parasailing was smooth and fun. We saw dolphins and manta rays from the air. I highly recommend doing something like this over another boat packed with people.
Pro tip: If your kid is scared and you are unsure whether he or she will actually ride, ask to pay only the spectator fee. My six year old initially did not plan to ride, but changed his mind at the last minute on the boat. The employees let him go up, and I was able to pay the difference when we returned.
Johns Pass Boat Rental

s

Jack's at John's Pass rents boats of varying sizes. They can be rented for a half or whole day, and can be used for fishing or general pimping.
Johns Pass Jet Ski Rentals
In addition to boats, Jack's at John's Pass rents WaveRunners by the hour. You can also rent them through Fly-N-High, Mad Beach Watersports, and through Levique Tours.
Johns Pass Kayak and Paddle Board Rentals
Hubbard's Marina rents kayaks and paddle boards by the hour.
Shell and Beach Walks
Shell and Beach Walks takes you on guided tours of the beaches and Madeira Beach boardwalk to learn about the shells and animals on the beach.
Johns Pass Pirate Ship Cruise
The Royal Conquest Pirate Ship takes you on a slow moving ride around the bay with views of nice houses. Kids are convinced they are pirates, and water guns come into the mix. It ends with a loud dance party and a cannon firing.
I cannot imagine why adults would ride this sans kids, except that it is open bar. The fact that it was open bar was relatively obvious by the end of the experience, at which time my eight year old found himself teaching a senior citizen to floss. It is a great option for families with young kids.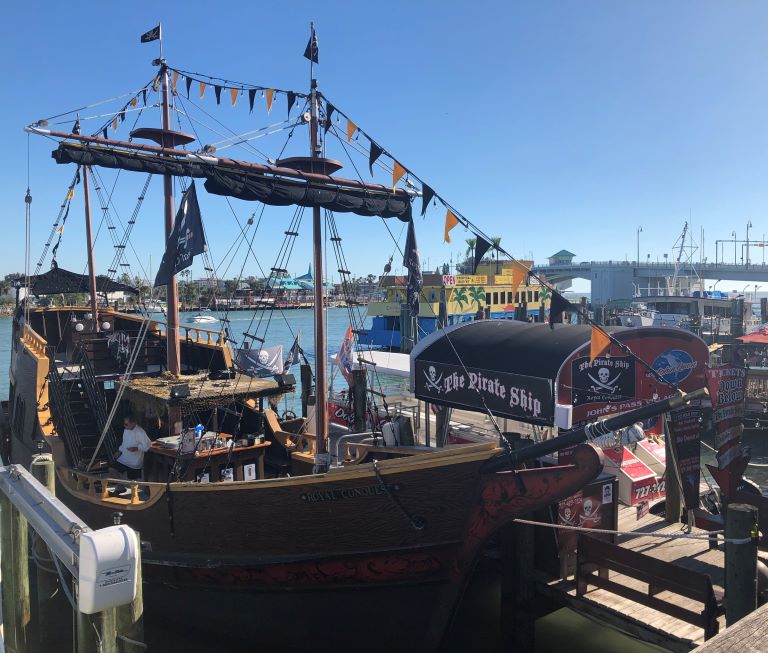 8.
Johns Pass and Treasure Island Florida Places to Eat
Treasure Island Florida Restaurants
Treasure Island, Florida has restaurants, but I wouldn't say a lot of them are visible from the beach.
I recommend Sloppy Joe's on the Beach. It has both indoor and outdoor seating with a view of the beach. The food is good and reasonably priced. Cocktails are fruity and free flowing. Gluten free and dairy free items are marked on the menu. It is also the opposite of fancy, so you can roll in in your beach gear, as some patrons did more liberally than others.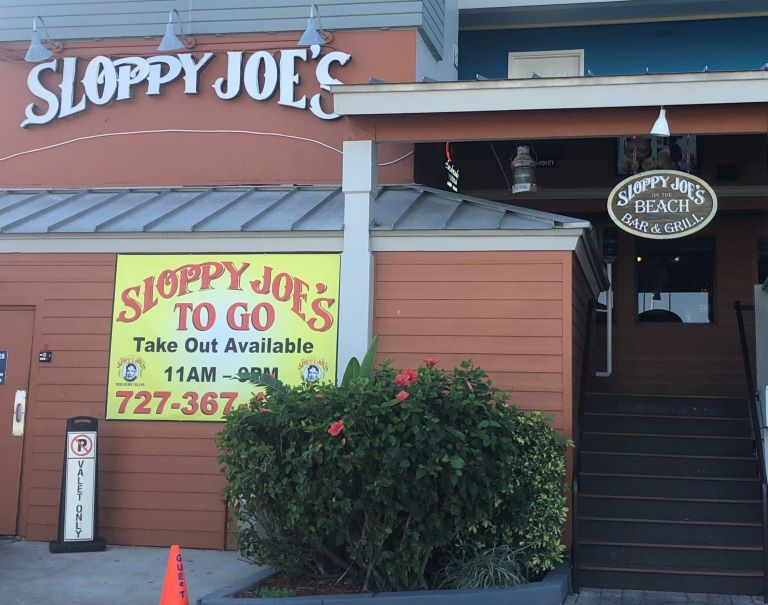 Madeira Beach Restaurants in John's Pass
There are too many Johns Pass restaurants and bars to list. You will be able to see an ice cream shop at all times. Options range from fast food to upscale. Take a walk down the street until you find something that appeals to you.
In addition to not one but two different ice cream cones, we ate at Mad Beach Brewing. There are video games at the tables, which I did not realize until we entered, and some other games to play. The food was affordable and good. Gluten free items are marked on the menu.

9.
Treasure Island and Madeira Beach Hotels Near Johns Pass in Florida
Treasure Island and Madeira Beach in Florida make for a great day trip from several cities, but if you want to stay longer, there are plenty of beachfront options that range from nice enough to Planes, Trains, and Automobiles. There are motels of which you have never heard as far as the eye can see. Some hotels allow pets, but keep in mind your pet will not be welcome everywhere.
The John's Pass area is busy, while the Treasure Island area is quieter. Choose your location based upon your desired level of drunk people activity.
10.
COVID-19 Precautions
Patrons of Treasure Island and Madeira Beach like wearing masks as much as Tupac liked Biggie in 1996. As of the time of this writing, masks are required in most indoor establishments at both locations, but I saw almost no one wearing them outdoors or on the boats.
If social distancing with masks is important to you, you may want to delay your trip to John's Pass. Most people don't wear masks on the Treasure Island beach, but it is easy to keep your distance.
Final Thoughts
A Treasure Island Madeira Beach Florida combination is a great option for people who want to play on the beach and engage in water sports. They both offer what the other cannot. With their close proximity to each other, the convenience cannot be beat. This is a great day trip in addition to the rest of your Florida vacation.
If you are in the Tampa area, visit Treasure Island and Madeira Beach. You will not regret it.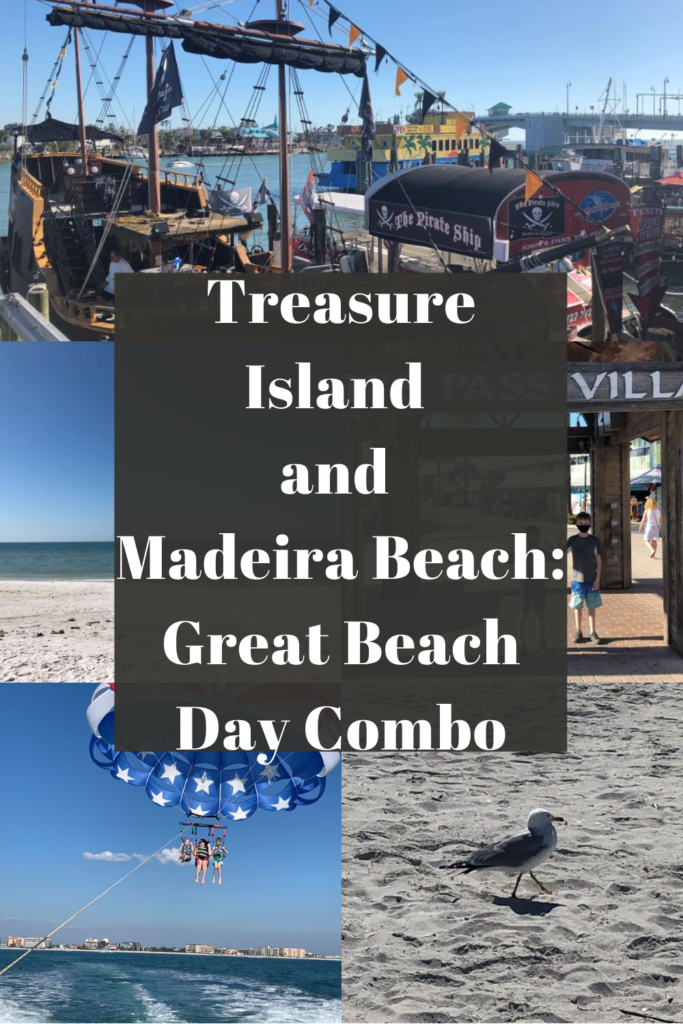 Related Articles to Treasure Island and Madeira Beach (John's Pass): Great Beach Day Combination:
Treasure Island and Madeira Beach