Is Fort Mackinac Worth Visiting with Kids?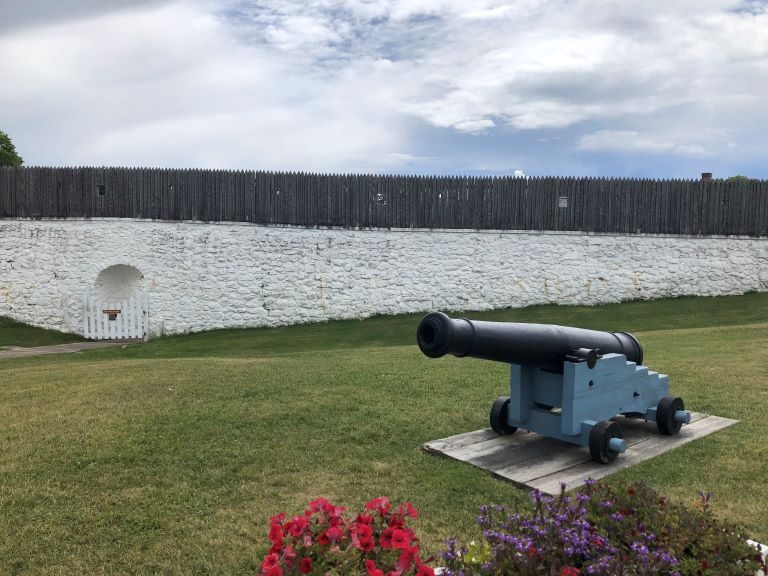 Mackinac Island generally runs old. By that, I mean, it largely appeals to people who watched I Love Lucy in real time. There are a few things for kids to do on the island, but not many. Fort Mackinac is one of the most popular tourist attractions. Is Fort Mackinac worth visiting now with kids?
What Do You Need to Know to Decide if Fort Mackinac is Worth Visiting?
As an Amazon Associate, I earn from qualifying purchases.
Is Fort Mackinac Worth Visiting?
1.
What Happened at Fort Mackinac?
Fort Mackinac, formerly known as Fort Michilimackinac before it was moved to Mackinac Island, was established in 1780 as a military outpost by the British. Americans stole it in 1796, and The War of 1812 went down here, at which time the British took their stuff back. Eventually, in 1815, the British gave it up, and it operated as an active fort until 1895.
It also served as headquarters for Mackinac National Park for a short period of time, and is now part of Mackinac Island State Park. This Fort Mackinac history museum has been open since the 1950s.
2.
Where is Fort Mackinac State Park?
Here's where it gets a little inconvenient. The fort is located at 7127 Huron Road on Mackinac Island in Michigan, an island where even Amazon packages are delivered by horse. No cars allowed.
You need to take a ferry or plane to the island. Since most of you won't want to fire up your private jets for this one, the main ferry providers are Shepler's and Star Line.
Once on the island, there are two entrances, one on Fort Street and one at the rear of Avenue of Flags off Huron Road. The front entrance is off the main road and very easy to access. You can also hike toward Arch Rock. You will encounter the uphill entrance to the fort on the way down.
If you don't want to walk, you can always take a horse taxi. These taxis cannot be hailed on the street. You must call for a ride.
Pro tip: Horse taxis are cash only.
Note: You won't get the horse taxi to yourself. Bring a mask if you are uncomfortable sitting next to strangers.
Bonus pro tip: The front of the fort is near Marquette Park. This is a great place for kids to burn some energy on playground equipment.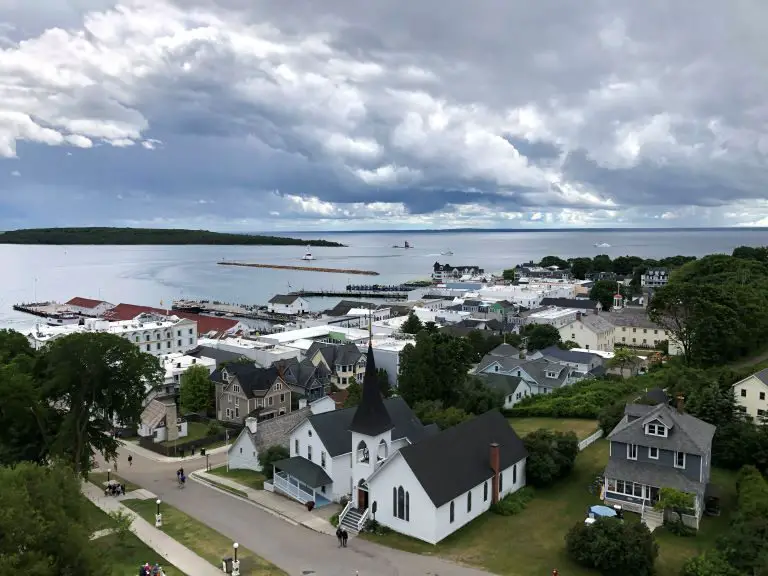 3.
Hours
Like most things on Mackinac Island, the fort is only open seasonally from May through October. Hours vary by the time of year, but at a minimum, it should be open from 11:00 a.m. to 4:00 p.m. Check the hours on the day of your visit.
Pro tip: There are two entrances to the fort, but they aren't always both open. It would be a real kick in the balls to climb the giant hill required to reach one of the entrances only to find it closed. Double check before you go.
4.
How Much Does it Cost to Get into Fort Mackinac?
Admission to Fort Mackinac Only
One Day Tickets
As of the time of this writing, admission is $13.50 per adult and $8.00 for kids ages five through twelve. Children four and under are free. You can pay at the gate or purchase Fort Mackinac tickets online ahead of time.
Pro tip: Admission to the fort at Mackinac Island also gets you into the Richard & Jane Manoogian Mackinac Art Museum and Biddle House, a Native American museum. Neither of these hold any particular appeal for children, but it is nice to go somewhere without an additional admission fee. The entire island begins to feel a bit like a carnival in that way.
Season Passes
Members of Mackinac Associates, a group dedicated to preserving Mackinac's heritage, get into the fort, as well as several other attractions, free all season. This won't make sense for most people, but if you plan to visit more than once or see a bunch of stuff, it may add up.
Packages with Multiple Attractions
If you are visiting multiple attractions, a package may make sense for you. Do the math. Some options include:
Mackinac Island Experience Package
The Mackinac Island Experience package includes Fort Mackinac, a carriage tour, the Grand Hotel, Wings of Mackinac, and your ferry to and from the island through Shepler's.
Star Line mackPASS Package
Star Line is one of the ferry providers. In the interest of additional profit, Star Line offers an add on carriage tour that stops at several tourist attractions, including Fort Mackinac.
Mackinac State Historic Parks Combination Tickets for Fort Mackinac
You can purchase several different combinations of tourist attractions through the state park.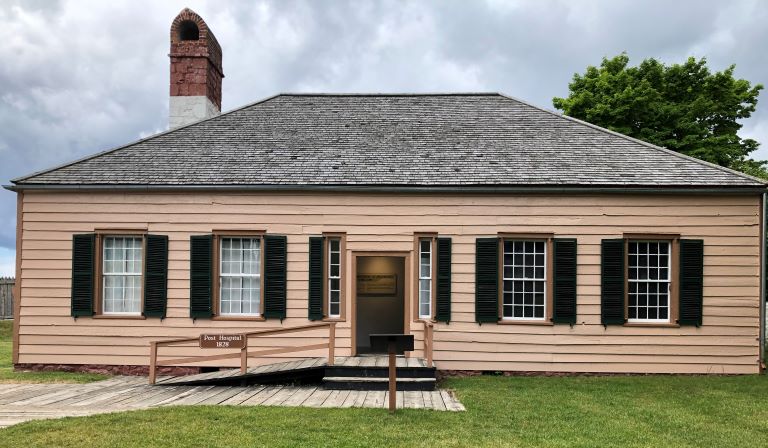 5.
It is Bigger Than One Would Expect
The fort consists of fourteen buildings and a grassy area in the middle. A lot of the buildings start to run together, meaning they aren't all that different. Your kids will lose steam quickly and start running in circles in the courtyard.
How long does it take to tour Fort Mackinac? This depends on your family, but I would allow about two hours to see everything.
Pro tip: Check the map to make sure you don't miss your priorities.
Bonus pro tip: A lot of this property is outdoors. Dress for the weather.
6.
It Has a Great View
The fort is located on a bluff that overlooks the downtown area and water. Even if the fort bores you, you'll get some great photos.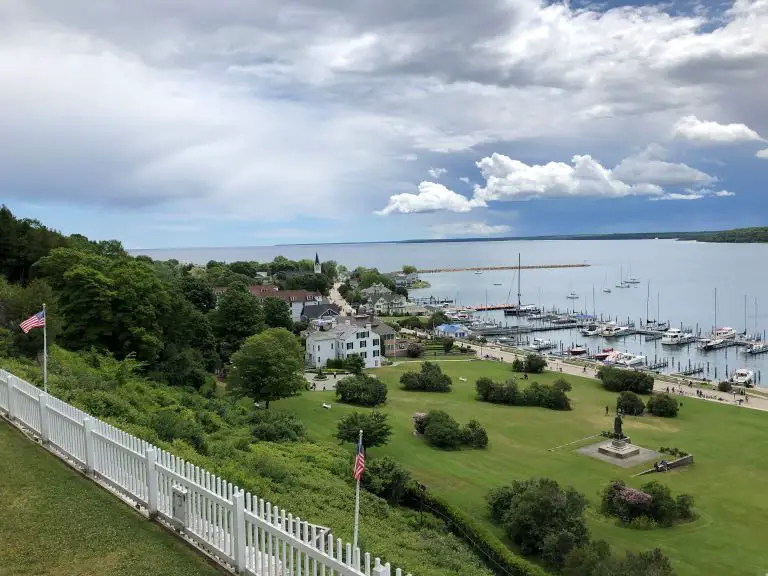 7.
Exhibits
Some buildings have detailed displays, and some have almost nothing. You can walk through them all relatively quickly. Some highlights include:
Kids' Quarters
Kids' quarters features a few interactive things with which kids can play.
Post Guardhouse
Military justice was carried out in this building.
North Blockhouse
The North Blockhouse is one of the more detailed exhibits on property. It features the War of 1812 and the capture of the fort.
Office
The Office, not run by Michael Scott and Andy Bernard, features exhibits about the daily operation of the fort.
Post Hospital
Things get a little dark in this room. If your kid is sensitive and aware of his or her surroundings, I would skip this one.
Fort Mackinac Barracks
You can see how the soldiers lived and slept.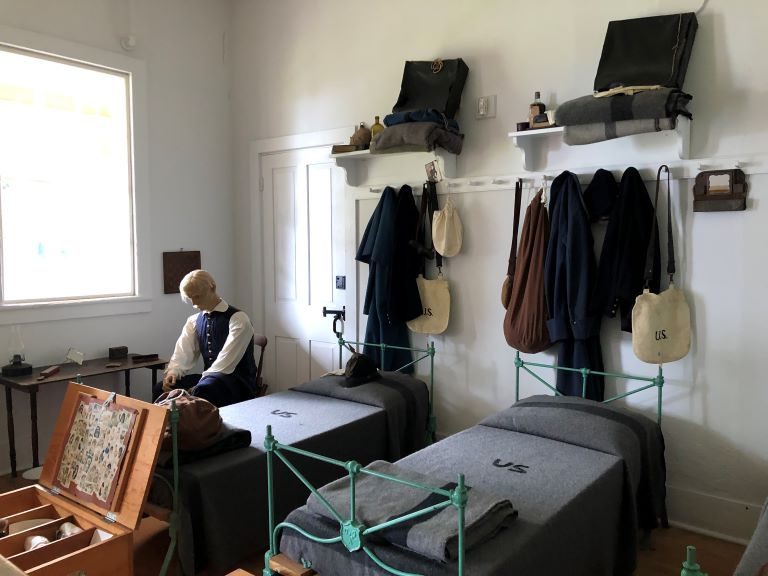 8.
Fort Mackinac Movie
Fort Mackinac plays the Heritage of Mackinac movie every twenty minutes. I wouldn't say it's great. You will recognize some of the actors, because they are the same nerds people who fire off the cannon each day. Daniel Day Lewis wasn't available.
9.
There Are Live Demonstrations
There are live demonstrations daily. These include things like cannon salutes, cannon firings, and rifle presentations. Do we see a pattern here?
Pro tip: Check the Fort Mackinac schedule prior to your visit so you don't miss something of interest to you.
Bonus pro tip: Arrive a few minutes early for the cannon firing. People really pack in for that one.
10.
You Can Fire the Fort Mackinac Cannon
You can fire the cannon, but it will cost you $50 as of the time of this writing. It does, however, include admission to the fort, so it really isn't that expensive. This is only open to people ages 13 and up.
Pro tip: This experience is limited to one person per day. You must make a reservation at least three days in advance.
Bonus pro tip: Members of Mackinac Associates can do this for a discounted rate of $35 as of the time of this writing.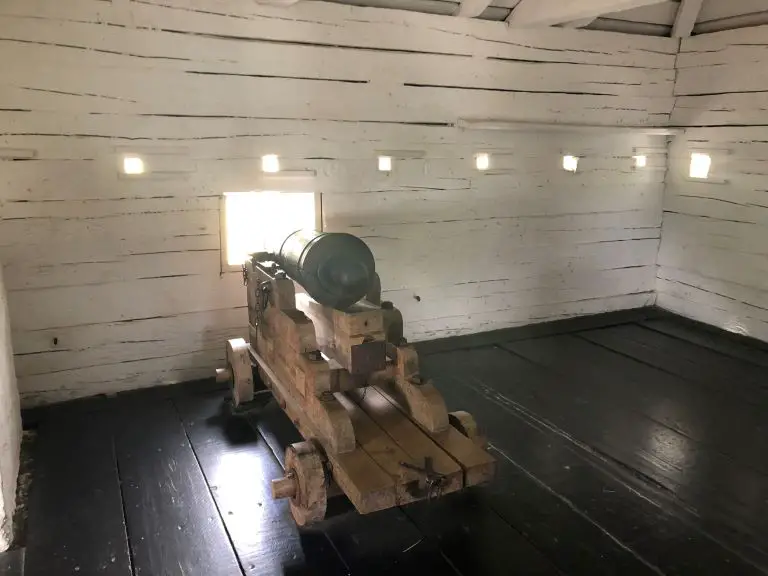 11.
Fort Mackinac Restaurant
The Fort Mackinac Tea Room restaurant is located on property in the Officers' Stone Quarters, the oldest building in the state of Michigan. Officers lived in this building until 1895. It has a lot of history and a nice view. However…
This restaurant is operated by the Grand Hotel Mackinac Island. The Grand Hotel is super into itself. This shows in its prices. Gluten free bread is available, but you can probably do better elsewhere.
Note: You must pay Fort Mackinac admission to visit the Tea Room.
12.
It's Not Really Stroller Friendly
This old fort on Mackinac Island is located on a hill. Soldiers in 1780 weren't particularly interested in accessibility. You can get around to a certain degree, but there are plenty of areas with stairs and hills that will be difficult to navigate. You will need to be ready to carry your child or skip some exhibits if he or she can't/won't walk.
13.
Pets Are Allowed
You are allowed to bring your pets as long as they are leashed and don't bite anyone.
Pro tip: There is a water bowl at the front entrance.
14.
No Smoking
There is no smoking anywhere on property.
15.
Is Fort Mackinac Haunted?
Any time you have an old building, someone is going to claim it's haunted. This is amplified when it was a military base where people perished. With that said, employees have reported items being moved in the Kids' Quarters as if they had been played with overnight. Take that for what you will.
Final Thoughts – Is Fort Mackinac Worth Visiting with Kids?
Is Fort Mackinac worth visiting? It is not for everyone. It is gun heavy. One could argue it glorifies war. There is definitely some stuff that will fly over your kids' heads.
Not withstanding the above, it is worth a visit. The Fort Mackinac admission rates are affordable, you can explore for a couple of hours, and the view is awesome. I wouldn't visit everyday, but it is one of the few attractions on the island that gives kids a few things to do.
Visit Fort Mackinac once with kids. You might enjoy it.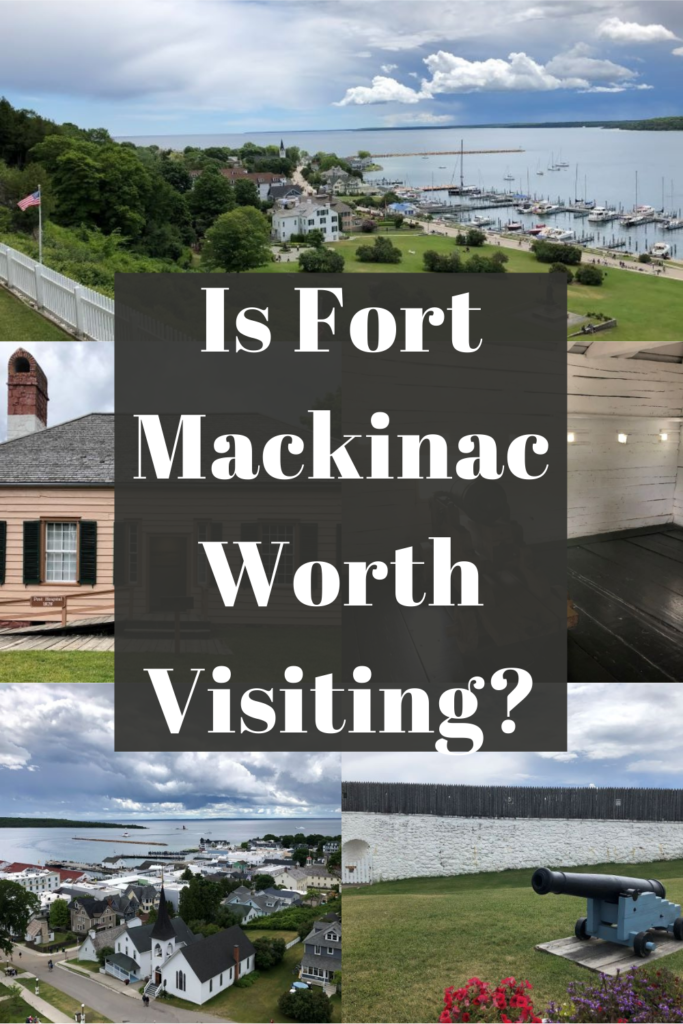 Related Articles to Is Fort Mackinac Worth Visiting with Kids?:
Is Fort Mackinac Worth Visiting?