Pittock Mansion Portland Oregon History and Visiting Tips: Worth a Stop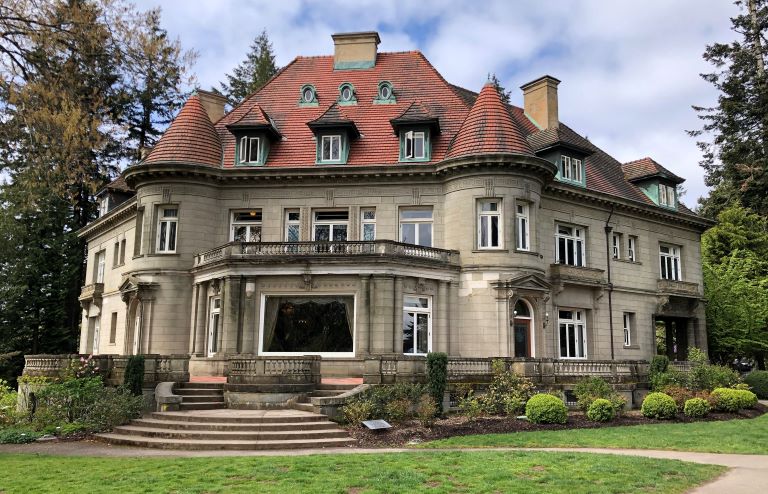 The Pittock Mansion is an awesome property. It has a good location and an even better view. You can visit the exterior for free, but you have to pay to go inside. I wouldn't bother incurring the cost with kids, but if you are interested in the Pittock Mansion Portland Oregon history, it is definitely worth a stop.
What Pittock Mansion Portland Oregon History and Visiting Tips Do You Need to Know to Plan Your Trip?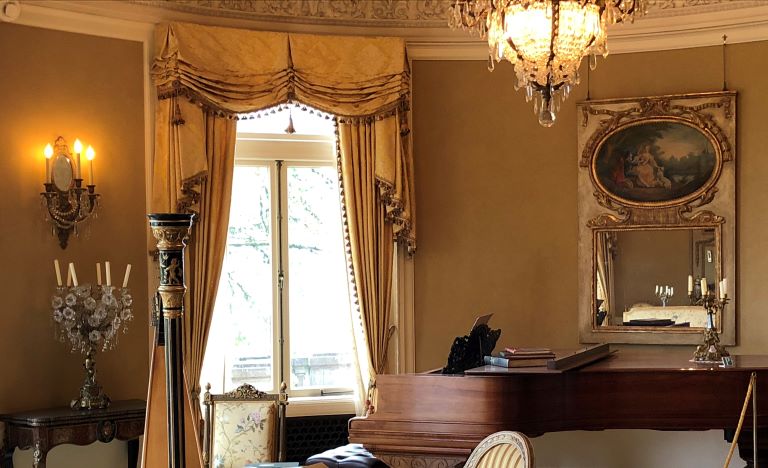 As an Amazon Associate, I earn from qualifying purchases.
DISCLOSURE: This post may contain affiliate links, meaning when you click the links and make a purchase, we receive a commission.
Pittock Mansion Portland Oregon History and Visiting Tips
1.
Where is Pittock Mansion?
The Pittock Mansion address is 3229 NW Drive in Portland. It is easy to access from downtown, but has an outdoorsy feel with great views of both the skyline and surrounding mountains.
2.
Pittock Mansion Parking Lot
Parking is located on site. It costs $2 per hour with a $8 maximum. You pay through the Parking Kitty app. Reception is terrible in the parking lot, so download it before you go.
3.
Pittock Mansion Hours
As of the time of this writing, the mansion is open Thursday through Monday from 10:00 a.m. through 5:00 p.m. It is open daily during normal times, so check the schedule at the time of your visit.
The exterior grounds are open daily until 9:00 p.m.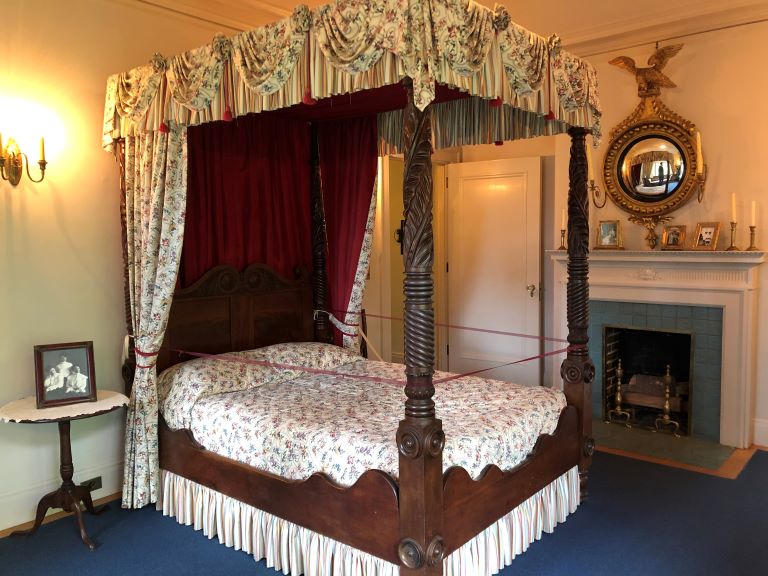 4.
How Long Does it Take?
The Pittock Mansion tours are self guided, so you can walk through at your own pace if you don't have a slow thorough reader in front of you. You should be able to see the entire property in about an hour.
You can also take a public guided tour through the mansion that takes about fifty minutes. Guided tours are subject to availability. If this is important to you, call ahead to ensure one will be available. Private tours are not a thing at Pittock Mansion.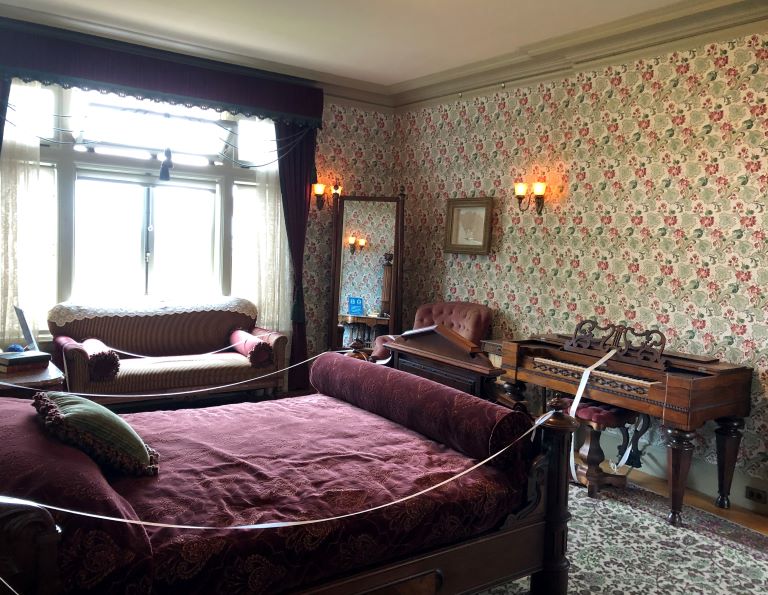 5.
Pittock Mansion History
What is Pittock Mansion?
Pittock Mansion is the former home of the Pittock family. Mr. and Mrs. Pittock moved into the home in 1914 with eight other moochers family members. The couple died within four years of moving in, but members of the family who did not do the best job maintaining it hung out until the 1950s.
The mansion has been featured in several movies, none of which you have ever heard, as well as The Amazing Race.
Restoration
The mansion sat vacant for four years after the last family members vacated and tried to sell it. In 1962, the mansion got nailed by a storm that caused substantial damage. Shockingly, this didn't improve its position on the housing market.
By 1964, real estate developers smelled blood and tried to swoop in, tear it down, and build a subdivision. Portland citizens were not fans of this proposition. The City purchased the property for $225,000. This was a smart investment. As of the time of this writing, Zillow lists the Pittock Mansion value at over $5,000,000.
After fifteen months of renovation, the mansion opened to the public in 1965. Today, the Pittock Mansion Society manages the day to day operations of the mansion in collaboration with Portland Parks & Recreation.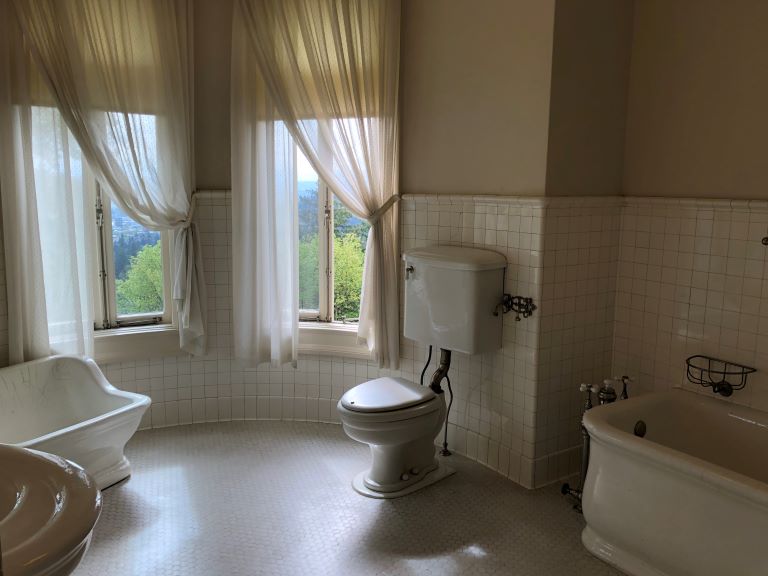 Who Lived in Pittock Mansion?
Henry Pittock
Henry Pittock made his fortune with The Oregonian newspaper. How 1800s is that? Purchasing a newspaper today would be a business decision akin to buying a Blockbuster Video, but apparently, it worked out back then. The money he made on the newspaper allowed him to invest in several other industries, make even more money, and build a giant mansion that is available for your viewing pleasure today.
Henry liked to climb Mount Hood, so obviously, he needed to slap his 16,000 square foot mansion down on property that allowed him to stare at mountains all day.
Georgiana Pittock
Henry's wife, Georgiana, was a socialite for her day, supporting several charities, including a home for single women.
Kate Pittock and Lockwood Hebard
The Pittocks' daughter, Kate, and her husband, Lockwood, resided in the South Wing. Let's be real here. If your name is Lockwood, you have to live in a mansion. It makes sense that this family moved in with mommy and daddy.
Lucy Pittock and Edward Gantenbein
The Pittocks' other daughter, Lucy, moved into the West Wing with her husband and two daughters, Rhoda and Georgiana. Note the genius of naming their daughter after her grandmother to get the invite. Their son, Peter, was born in the mansion.
Helen Van Houten and Louise Gallien
Helen and Louise are two teenaged, orphaned nieces of the Pittocks. They scored an even better deal than the Fresh Prince of Bel-Air.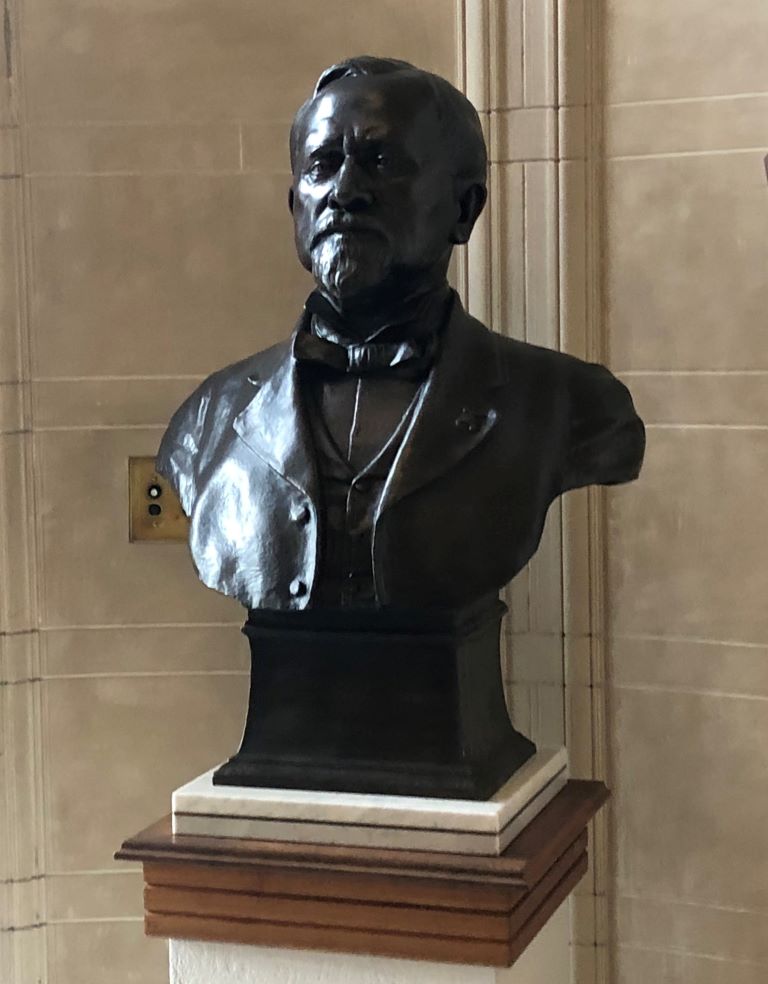 6.
It Might Be Haunted
Visitors have claimed to see and smell paranormal-like things in the mansion. Given the nature of the property, it is not surprising that people believe they are seeing things. Do with that information what you will.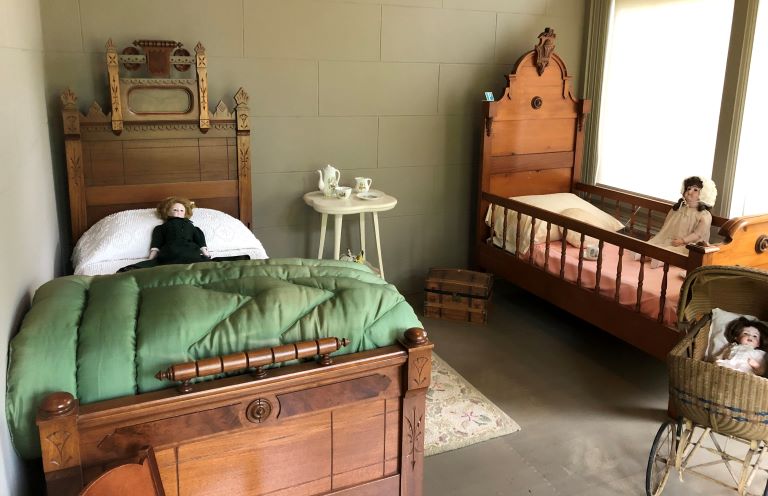 7.
Pittock Mansion Portland Oregon History Exhibits
Permanent Exhibits
Each room of the mansion features artifacts and furniture consistent with the time period. Some of these items were not owned by the Pittocks, but were donated by various Portland families.
The Mansion
The mansion has twenty-three rooms, including a Turkish Smoking Room. Obviously.
The French Renaissance style home was built with the latest technology.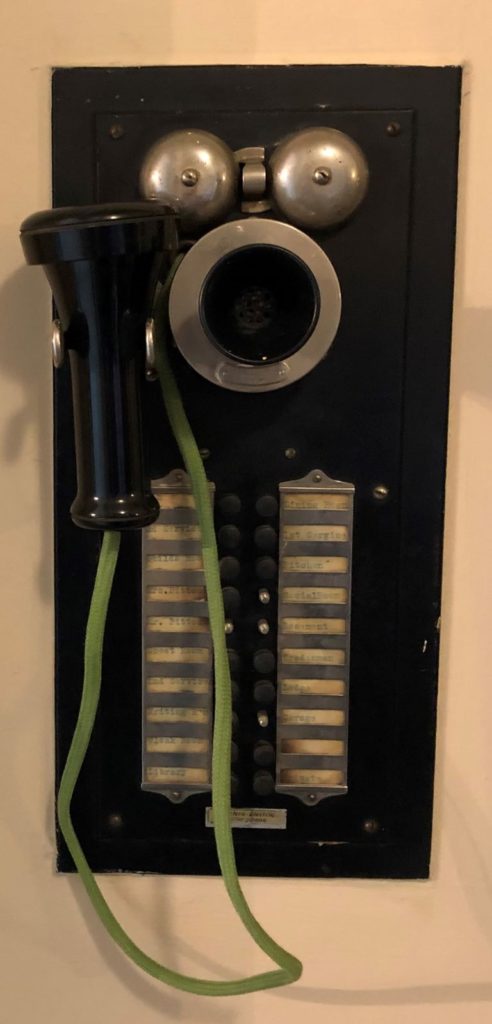 The Pittock Mansion Gate Lodge
The Gate Lodge is a 2,400 square foot home to house the help that has most recently been restored to look as it did in the 1930s and 1940s.
Note: The Gate Lodge is currently closed due to COVID-19.
Rotating Exhibits
Some exhibits are temporary. Check to see what is available at the time of your trip. As of the time of this writing, there is an exhibit about social change in the basement that will not be there forever.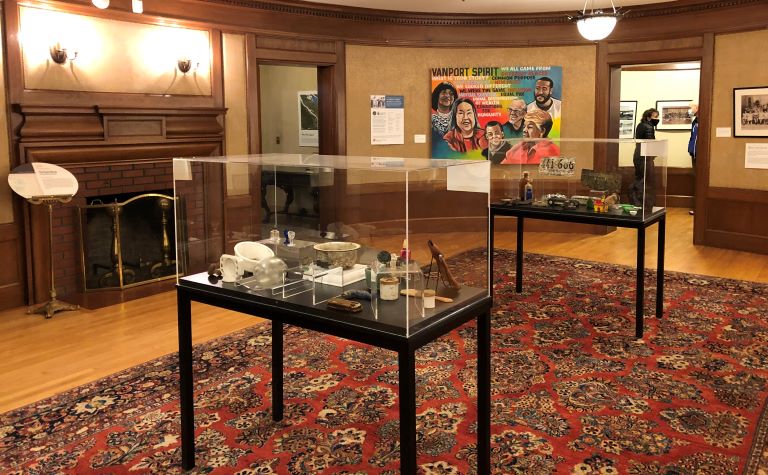 8.
Leave the Kids and Dogs at Home
Pittock Mansion is beautiful. Your kids will not appreciate it. I promise you.
The property has an old money, stuffy vibe. No one is running or yelling. There is nothing to touch. It is not stroller friendly. The majority of the guests will not find your kids cute. You get the point. Try to find a time to visit without them.
Along the same lines, there are plenty of dogs hiking outside the mansion, but they are not allowed inside.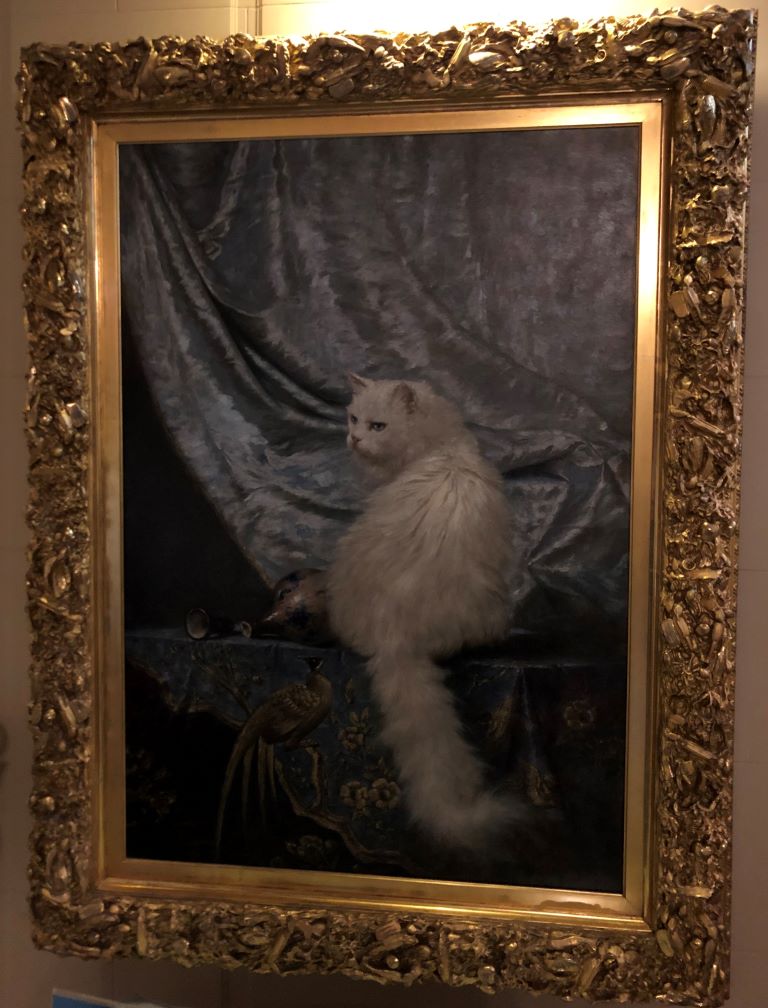 9.
Pittock Mansion Cost
As of the time of this writing, you must buy a timed ticket to enter. The Pittock Mansion entrance fee is $12 per adult, $10 for seniors, and $8 for kids ages 6 and up. Kids ages 5 and under are free (as they should be, because they'll be bored).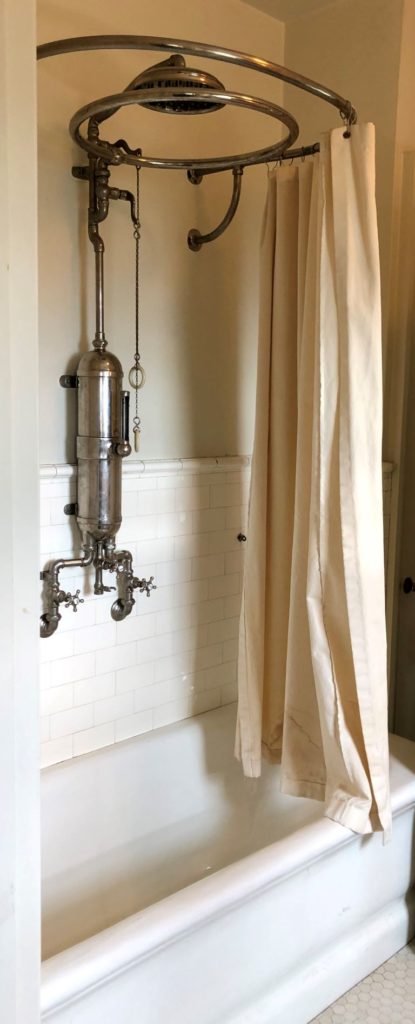 10.
Ways to Save on the Pittock Mansion in Portland Oregon
The Pittock Mansion is a not for profit organization, so there aren't huge savings to be had, but you might be able to shave a little off.
Pittock Mansion Groupon
You may be able to find discounted Pittock Mansion prices on Groupon.
Pittock Mansion Membership
Becoming a member of the mansion isn't going to save most people money, but if you plan to go multiple times or are visiting with a large group, this might be the way to go. As of the time of this writing, memberships go for $40 per individual, $65 for two people and $80 for a family.
Memberships include unlimited free admission, discounts on tours and at the Pittock Mansion gift shop, and some guest passes.
Go with a Group
In normal times, groups of 15 or more get Pittock Mansion discount tickets. You need to book in advance to exercise this option.
Note: As of the time of this writing, there is a 10 person per group limit due to COVID-19.
Pro tip: Want a deeper dive into the history of the mansion and Portland in general? Consider a tour.
Skip the Interior
You can visit the Pittock Mansion grounds and hike in the area for free. If the interior isn't that important to you, skip it and take in the free view.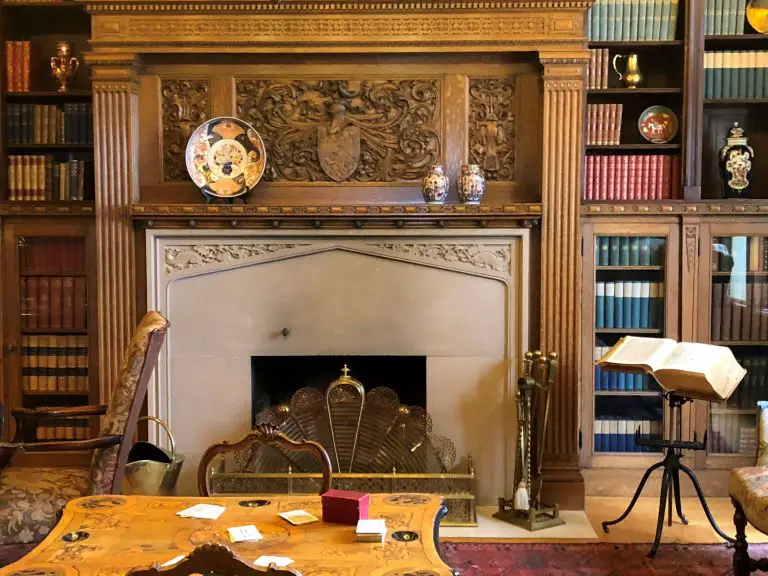 11.
Visit Pittock Mansion Oregon on a Clear Day
The mansion has amazing views. If you have flexibility in when you visit, save it for a clear day. You will be able to see some of the Cascade Mountains regardless, but on a good day, you can see as far as Mount Hood, Mount Saint Helens, and Mount Rainier.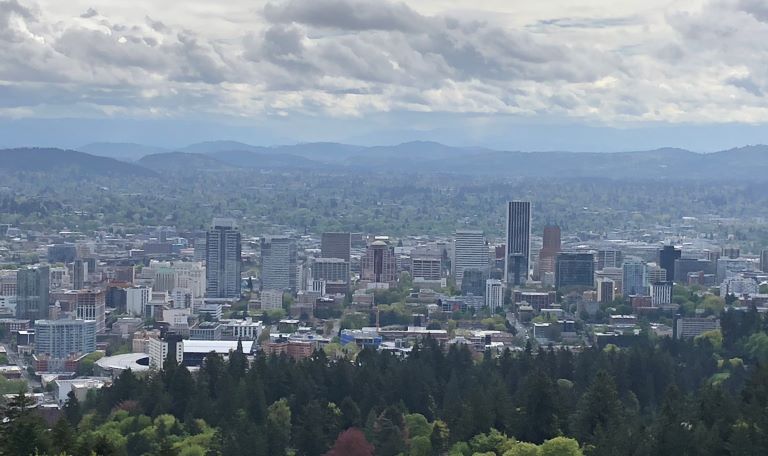 12.
Take a Pittock Mansion Hike on the Wildwood Trail
The Pittock Mansion museum is a stop on the Wildwood Trail in Forest Park. If you are in it to win it, you can get some exercise climbing the hill to reach it.
13.
No Food Allowed
Since you will only be there for an hour and you're leaving the kids at home, the fact that food is not allowed in the mansion shouldn't affect your day at all. You can, however, eat on the grounds if you want to have a picnic. Snacks are sold at the gift shop.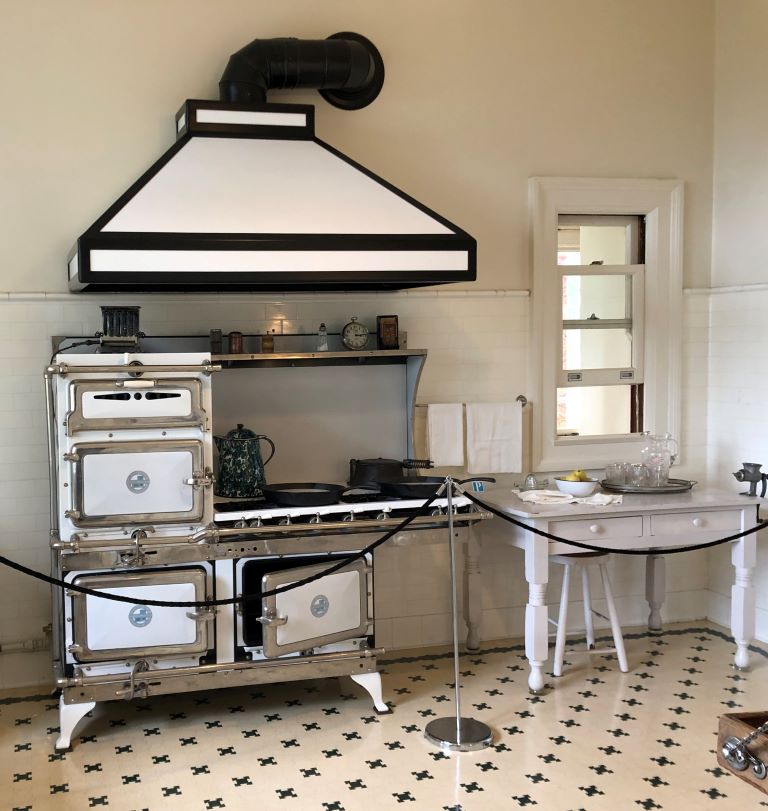 14.
Pittock Mansion COVID-19 Precautions
As of the time of this writing, COVID-19 precautions are still in place at the mansion.
Face Coverings Required
Masks are mandatory in the Pittock Mansion interior of the property for everyone over age 5. They recommend that guests between ages 2 and 5 wear them as well.
Pittock Mansion Tickets are Timed
You must purchase a timed ticket prior to arrival. Members also have to make Pittock Mansion reservations in advance.
Note: There is a group size limit of 10 people at this time.
No Cash Allowed
There is no cash accepted at this time. You can easily escape your visit without spending a penny, but bring a credit card just in case.
The Pittock Mansion Floor Plan Allows for One Way Foot Traffic and Social Distancing
Guests are led through the mansion Ikea-style, and social distancing is enforced. The staff will ask guests to wait to enter a room until the party in front of them moves on.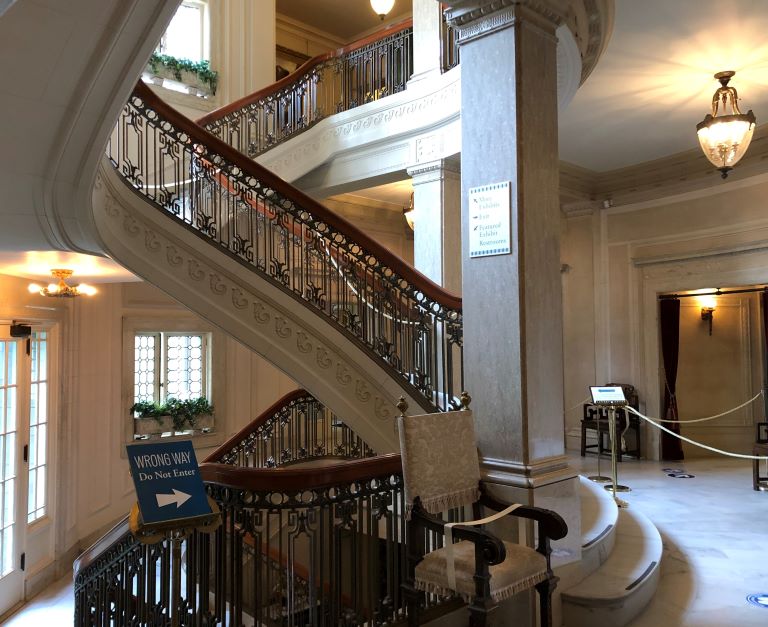 Final Thoughts – Pittock Mansion Portland Oregon History and Visiting Tips
The property is great for people interested in Pittock Mansion Portland Oregon history. It won't fill a day, so try to incorporate it into a longer visit to Portland. Most importantly, leave the kids at home. If you have to bring the entire family, consider skipping the interior and just visiting the grounds for free. The views alone are worth it.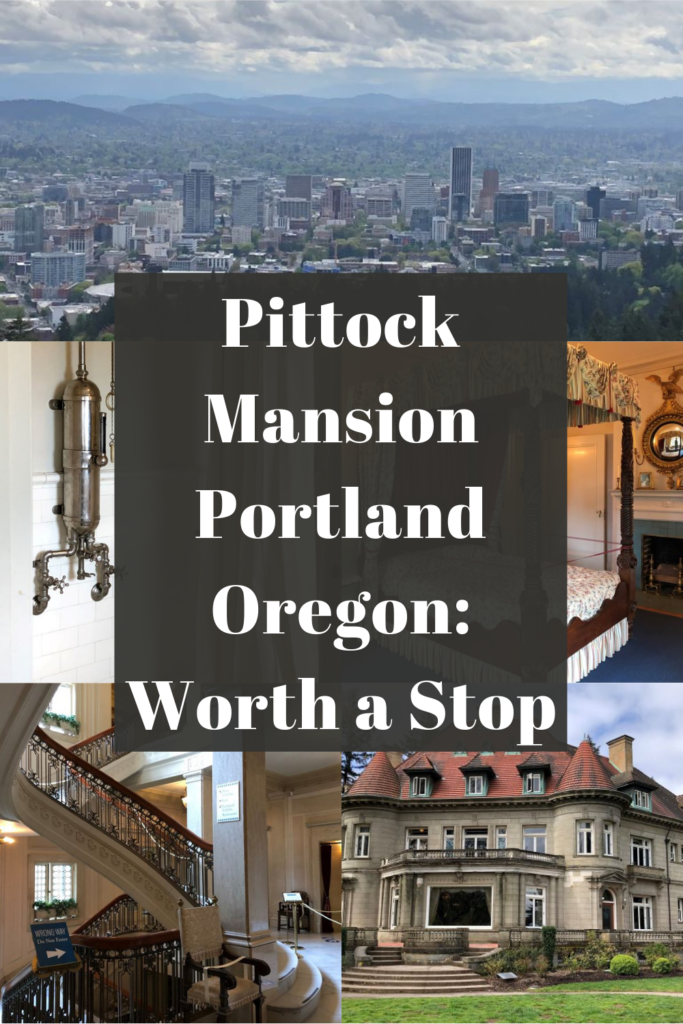 Related Article to Pittock Mansion Portland Oregon History and Visiting Tips: Worth a Stop:
Pittock Mansion Portland Oregon History