Is Family Space Camp Worth it?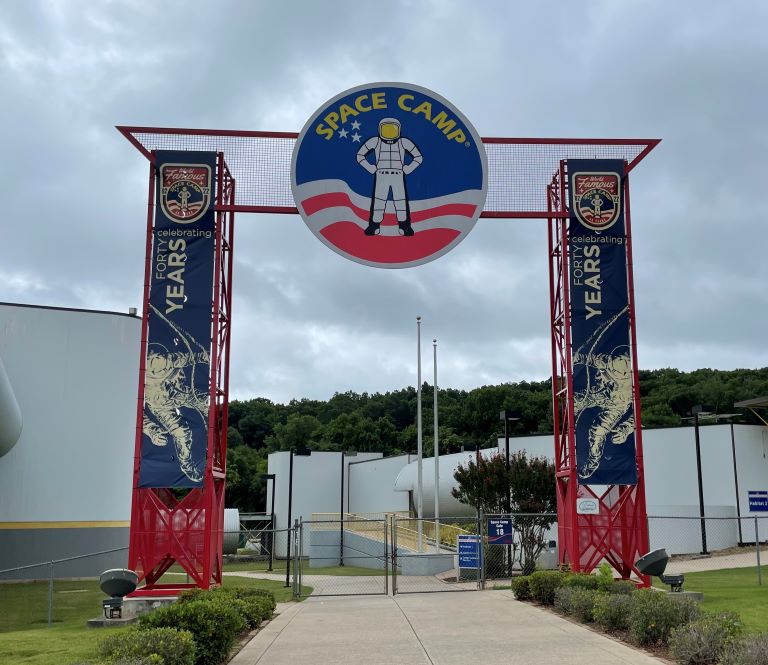 The US Space and Rocket Center has been home to a sleepaway space camp for kids for 40 years. There, kids can visit a planetarium, ride rides, and learn about all things astronaut. The facility also offers an option that includes adults. It leaves something to be desired. Is Family Space Camp worth it?
Is Family Space Camp Worth it?: Things to Consider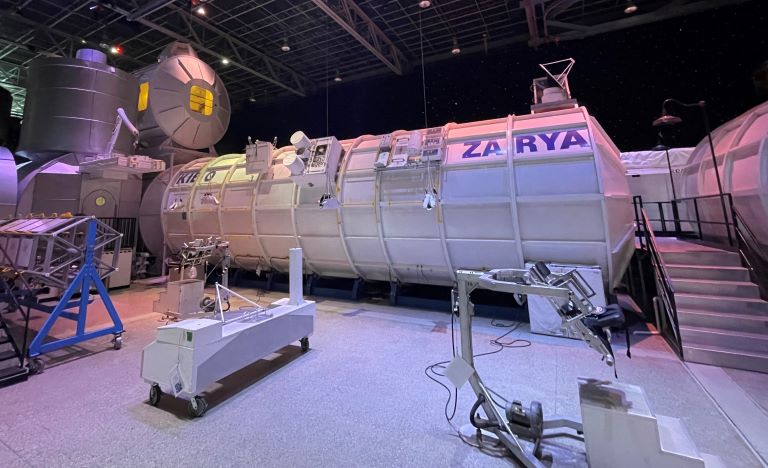 As an Amazon Associate, I earn from qualifying purchases.
DISCLOSURE: This post may contain affiliate links, meaning when you click the links and make a purchase, we receive a commission.
Is Family Space Camp Worth it?
1. Where is Space Camp Located?
Family Space Camp is located at One Tranquility Base in Huntsville, Alabama. Camp takes place in the US Space and Rocket Center. There aren't many tourist attractions in the area outside of this facility.
Huntsville International is the closest airport, located about 15 minutes away. This is a small airport, so nonstop, affordable options will be limited. You can also reach the area within a couple of hours from Birmingham and Nashville.
Note: Transportation to and from the airport is not included in your package. You will need to take an Uber or get a rental car.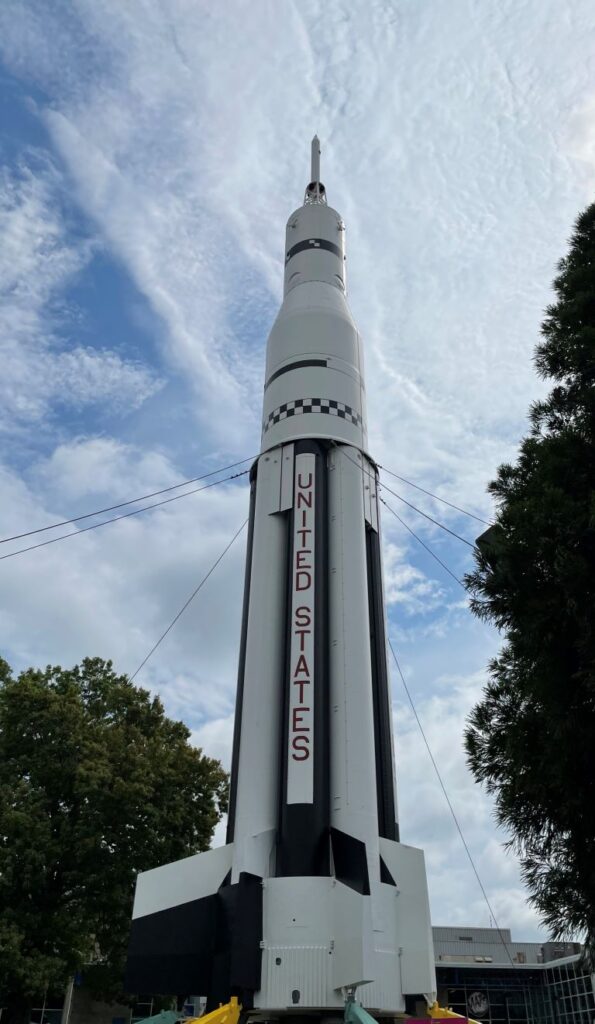 2. Extended Family Can Attend
The term "family" does not limit your group to immediate family in the Space Camp weekend programs. Kids can attend with other adults as long as one child is in the group.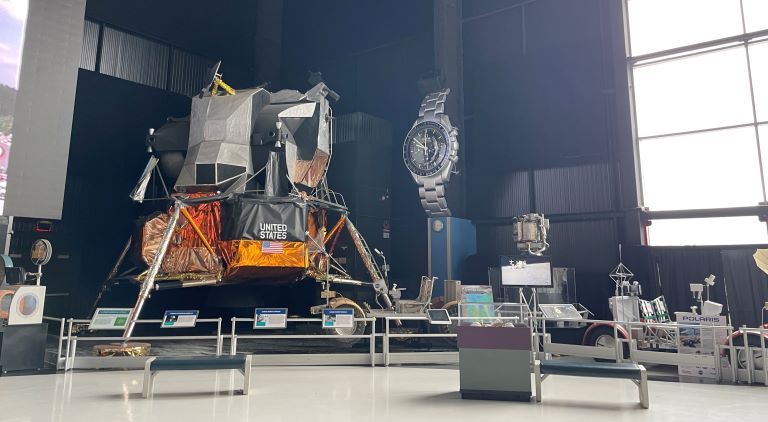 3. The Minimum Age is Seven (in Theory)
The official position is that kids must be at least seven years old to attend. However, there was a child in our group that was most definitely not seven. I do not know if she was the exception or if this is standard practice. Contact the facility to confirm.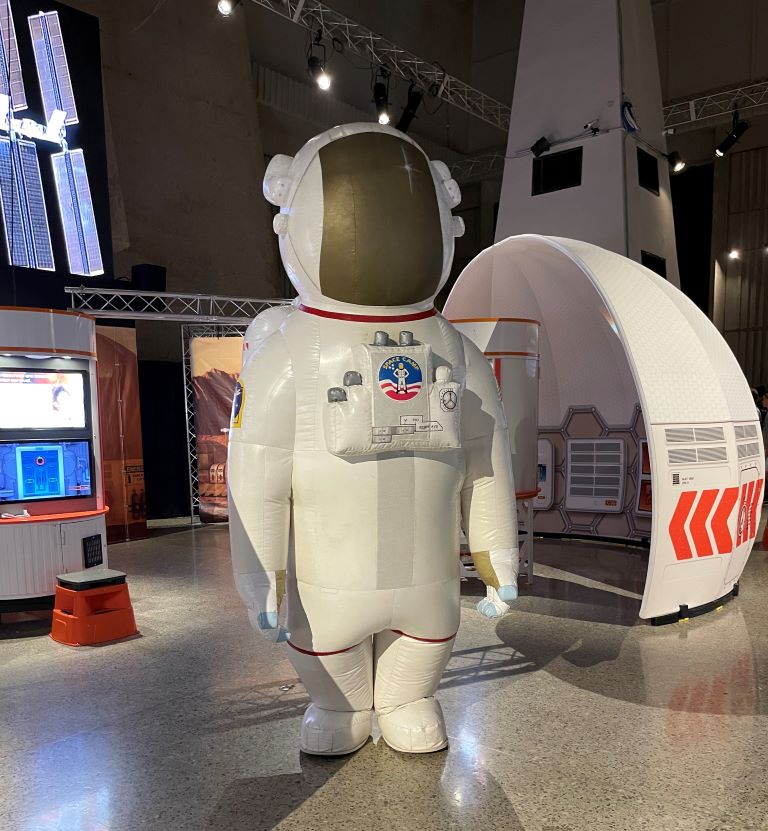 4. How Long Does Space Camp Last?
Is Space Camp overnight? Yes. Family Space Camp is three days and two nights. You check in around 2:00 p.m. on a Friday and checkout around noon on a Sunday.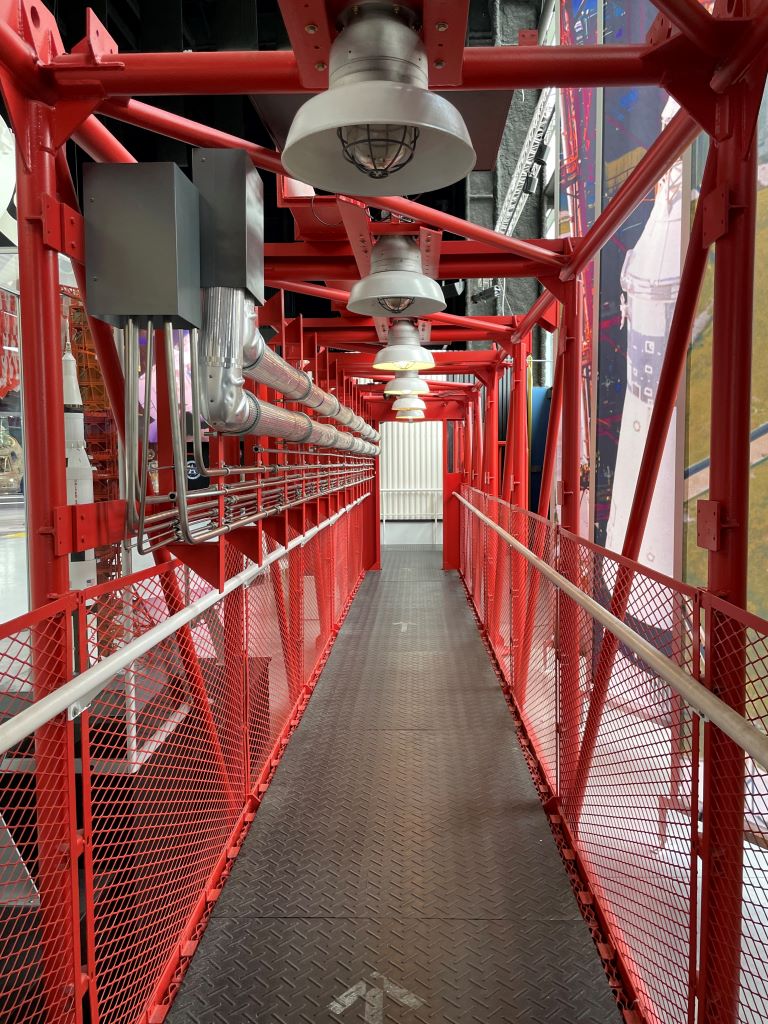 5. What Do You Do?
Is Family Space Camp fun? It is, but you can do a lot of it on your own.
The camp takes place at the US Space and Rocket Center, a facility open to the public. With a little planning and some extra spend, you can recreate the majority of what you do at camp for a lot less than the cost of camp tuition.
Family Space Camp schedules may vary a little, but in general, you can expect the following experiences:
Simulated Missions
The simulated mission was a highlight of camp. Your group is assigned different roles. Some are in a mission control center, some do experiments on a spaceship, and some pilot the ship. Everyone follows a script together. This may sound odd, but everyone seemed to enjoy themselves.
This was the one and only unique activity during Family Space Camp that we could not do on our own in the US Space and Rocket Center that we would have been sad to miss.
Note: You cannot request a specific role.
Ride a Multi-Axis Trainer
The Vomitron Multi-Axis Trainer is rough. You are strapped into a seat, spun around, and flipped upside down. A lot. Multiple adults hesitated to exit when the ride was over because they were too dizzy and sick to stand up. Don't forget the Dramamine.
Pro tip: Camp attendees go to a separate building with several machines to ride. If you don't attend camp, you can ride the same machine in the US Space and Rocket Center for $12 per person ($10 if you are a member).
Note: Riders must be at least 48″, under 260 pounds, and wearing closed-toed shoes.
Launch a Rocket
Kids only (not adults) are given rocket toys from the Space Camp gift shop. They assemble them as a group, then take a VERY long walk to a trailer park (yes, really) to launch them. The launch itself is cool, but building the rockets is something you can easily do at home.
Note: If it rains, they will pull the plug on the launch and crowd the whole group into a teeny, tiny office where people check in with their RVs.
Visit the Planetarium
The Planetarium is a big highlight of camp. The presentations are interactive and the giant screen helps kids stay engaged.
Pro tip: If you don't attend camp, you can see a show in the Planetarium for $12 per non-member adult, $10 per non-member child, and $9 per member.
See a Movie
The movies in the regular theater do not hold the interest of children. The sound is bad, meaning you can't understand what the people in the movie are saying. It is a major letdown after a trip to the Planetarium.
Pro tip: If you don't attend camp, you can see a movie for $10 per non-member adult, $8 per non-member child, and $5 per member.
Listen to A Lot of Talking
A lot of the Space Camp experiences are cool. Then there are the lectures. During said lectures, the same person speaks during multiple sessions. Sometimes the PowerPoint works, sometimes it doesn't. The same applies to the microphone.
College students majoring in astronomy would fall asleep during these presentations. All of these sessions were big misses for our entire group (not just our family), and there were way too many of them. The kids were bored out of their minds.
Tour the Facility with a Counselor
The US Space and Rocket Center has a lot to see and do. You will spend some of your time touring the facility with your counselor. This sounds nice, except that moving a group with children through large buildings is like herding cats.
On top of that, it is difficult to hear the counselors over all the noise in the public areas. Our kids would have preferred to roam more freely and play with interactive exhibits.
Ride Some Old Rides
There are two outdoor rides on property. Guests of the US Space and Rocket Center get to ride them for free as often as they want. You will be limited to riding as many times as the schedule allows during camp, but you can always go back on your own later.
Note: The Space Camp rides don't run in inclement weather.
Note: The facility also offers some newer rides with motion simulation and VR headsets. These are not included in your package.
US Space and Rocket Center G-Force Accelerator
G-Force Accelerator is a spinning ride wherein you stand against the wall, spin so fast that you get stuck to it, and try not to vomit.
Height requirement: 48″
Moon Shot
Moon Shot shoots you 140 feet into the air then drops you.
Height requirement: 54″
Visit the US Space and Rocket Center on Your Own
Your package gets you into the US Space and Rocket Center for the duration of your stay. You can spend time in the interactive areas or ride the rides again on your own time.
6. Where Do You Sleep?
Your admission cost includes lodging in the Space Camp dorms. These are not like hotels. They are like Pauly Shore's housing in Son in Law. Think bunk beds and shared bathrooms, minus the keg.
You can upgrade your space camp package to stay in a nearby Marriott for $200.
Alternatively, you can make your own reservations in a nearby hotel, but the steep price of the camp makes an additional housing cost difficult to justify. If you have hotel points to burn, this might be the time to light them on fire.
Pro tip: Some hotels offer discounts to Family Space Camp attendees.
Note: You have to supply your own bedding in the dorms, which is highly inconvenient if you are flying in.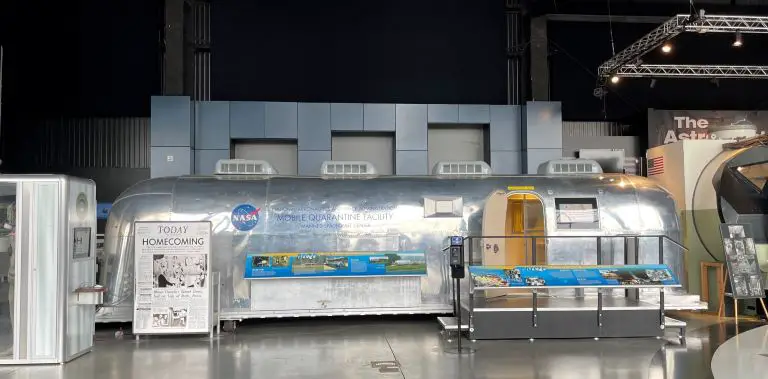 7. What Do You Eat?
Food is included at Space Camp. They serve dinner Friday night through breakfast Sunday morning.
It is cafeteria-style dining. The vast majority of the people who dine in this cafeteria are children staying in the regular camp without their parents. This should give you a good idea of what to expect in terms of quality.
Pro tip: If you have food allergies, the camp will accommodate you. Be sure to list your food allergies when you register. You get a wristband of shame, but you may end up with better food than the average diner (think pre-packaged).
Bonus pro tip: Gluten free buns are available in the cafeteria.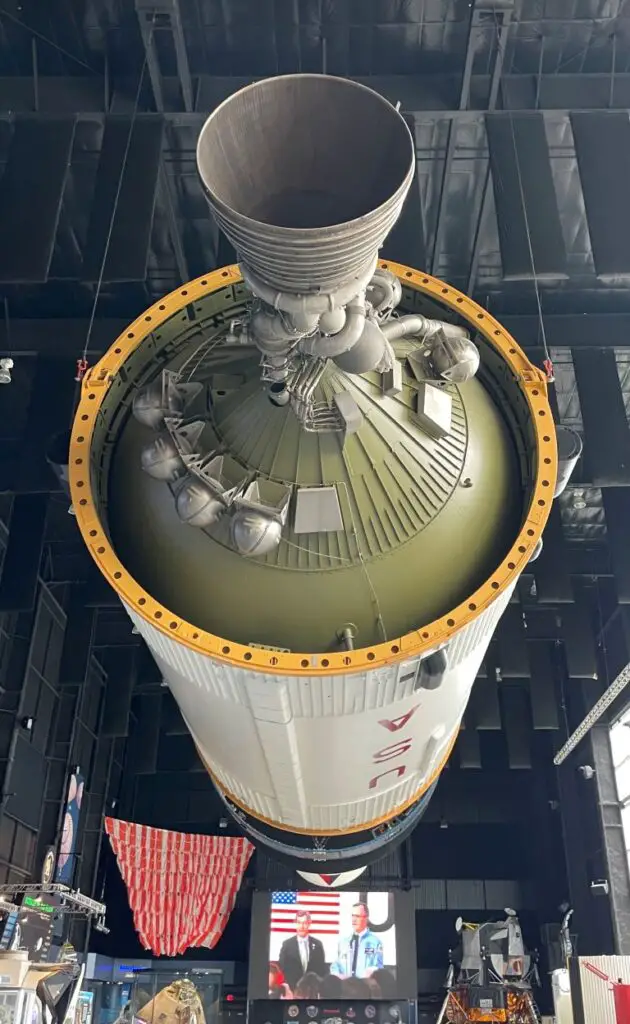 8. How Much is Family Space Camp?
How much is Space Camp? A lot. Family. Space. Camp. Is. Expensive.
As of the time of this writing, it starts at $649 per person. It will cost a family of four $2600 to attend. For a weekend. That is absolute insanity.
You can enter the US Space and Rocket Center for $30 per adult and $20 per child as of the time of this writing. Even if your family of four entered the facility three days in a row with an annual pass, your admission cost would be less than 1/8 of the cost of Family Space Camp.
If you're looking for an alternative way to visit, book your own hotel, eat better quality outside food, and add several extras to your visit for much less.
Pro tip: You need to book Family Space Camp early. Sessions fill up way in advance. You will need to put down at least 50% of your tuition to reserve your spot.
Bonus pro tip: If you need to cancel a camp package, you need to do so at least eight weeks before your visit to get a 90% refund. Alternatively, you can select a new date one time at no additional cost.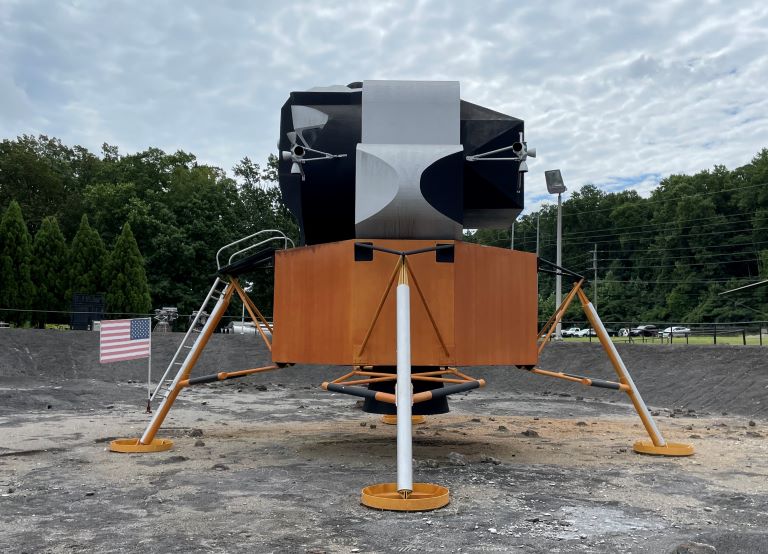 9. Uniforms Are Not Included
You will see kids walking around the property wearing Space Camp flight suits. These are not included. If you want to purchase one, it will cost you $105.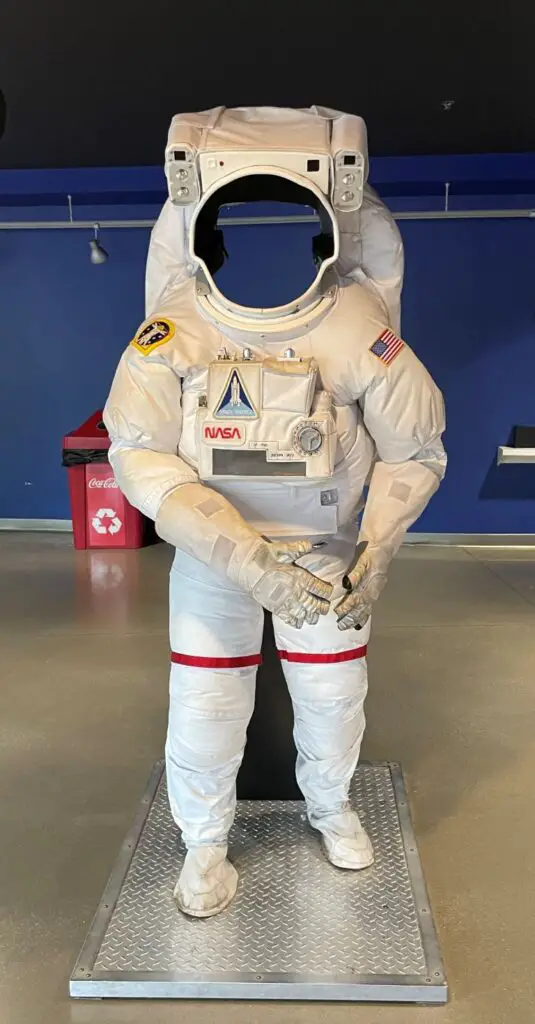 10. Space Camp is Really Meant for Kids
Is Space Camp worth it? Camp is undoubtedly an awesome experience for kids sans parents. The Family Space Camp program, however, falls flat.
The camp is not modified for families in any way. Adults basically tag along while kids do some of the things they would at sleepaway camp. You are instructed to carry a space camp notebook, but you never actually open it.
Further, the counselors seem to have difficulty interacting with adults. This was evidenced by our instructor's constant reminders to well-behaved adults to stay together, follow rules, and step to the side whenever we encountered another human being.
If your kids are independent enough to handle it, I would consider sending them to the regular camp and skipping the family version. Kids-only camps are available for kids as young as fourth grade.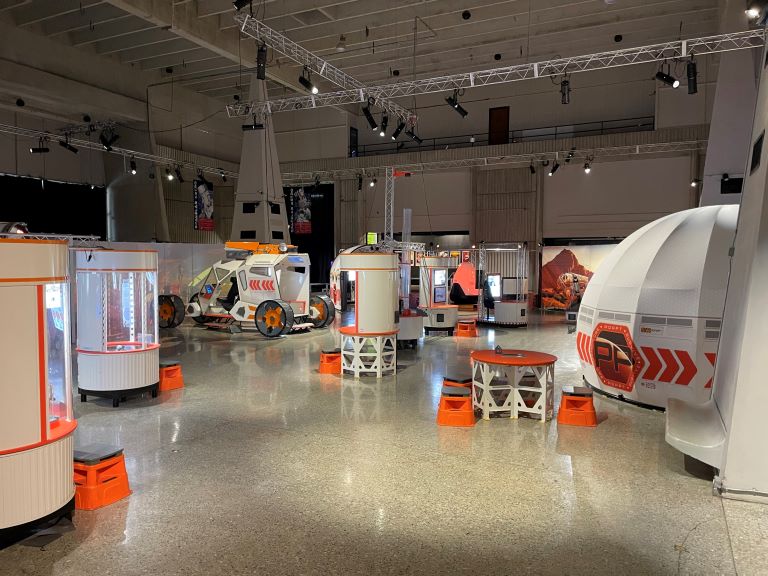 11. Bad Weather is a Real Problem
The facility consists of multiple buildings, outdoor exhibits, and rides. You have to go outside fairly often to navigate the property.
Rain really freaks the counselors out. In fact, the counselors would rather squeeze an entire group into a tiny room than risk letting them walk back to where they started.
They will also scrap Space Camp activities completely if the schedule gets too backed up, and the schedule backs up pretty easily when you can't walk outside for two minutes to switch buildings.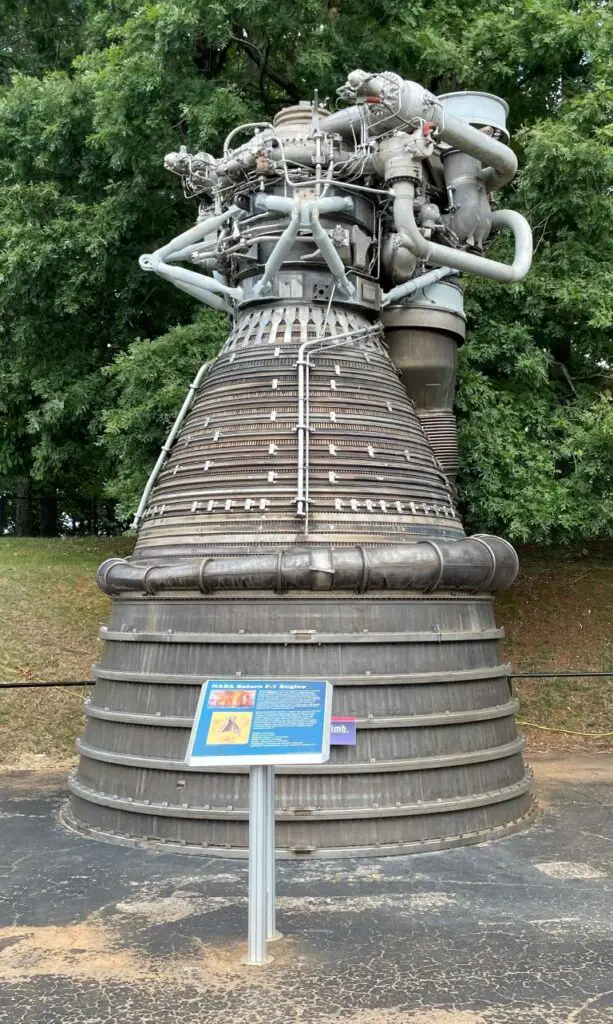 12. There is A Lot of Downtime
Moving with a group is hard. It just is. You notice this more than ever at Family Space Camp.
The schedule comes with a lot of downtime to allow for bathroom breaks, concession stand visits (built in before every show), and gift shop time (part of the scheduled Family Space Camp itinerary).
You will find yourself waiting on others constantly. If you prefer to roll independently, family camp is not the best option for you.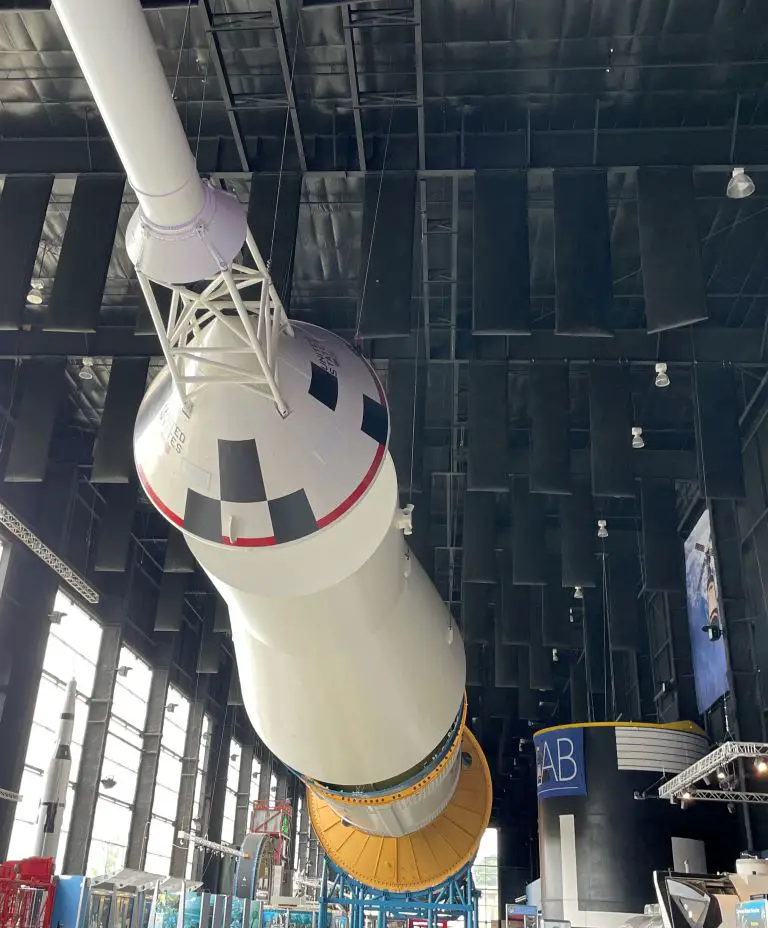 13. The Property is in Need of Updates
The Rocket Center opened in 1970. Space Camp has been running since 1982. I don't think they have done much painting since.
While the new, shinier exhibits are in good shape, a lot of the property has not been maintained. It is really showing its age.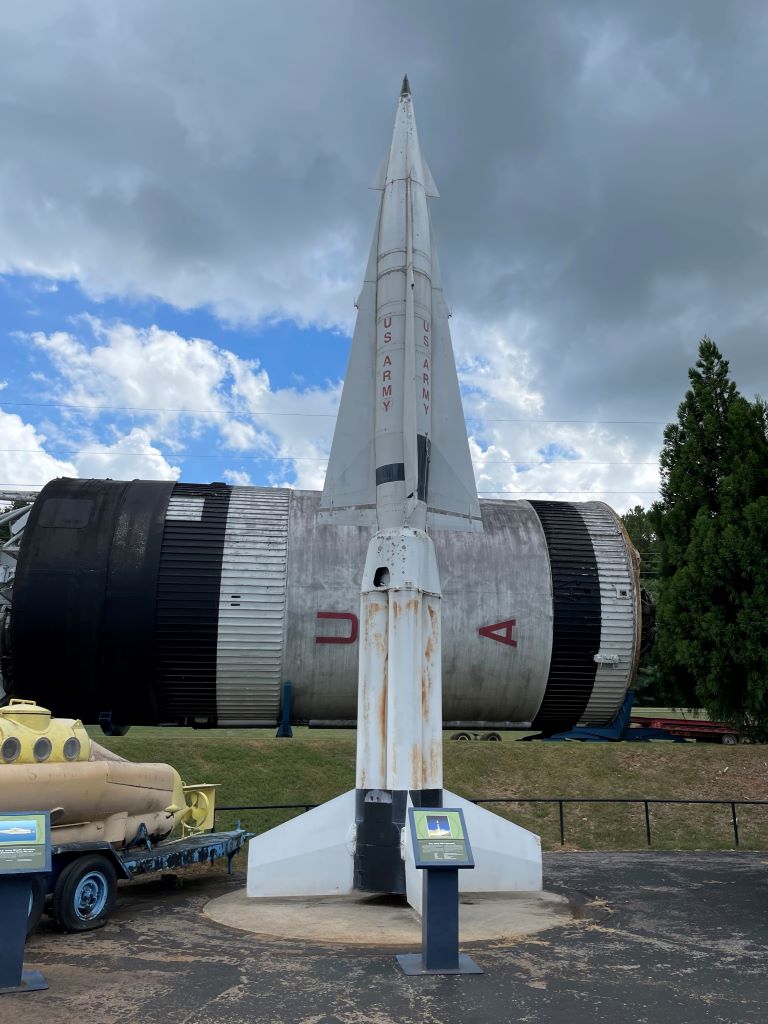 Final Thoughts – Is Family Space Camp Worth it?
Is Family Space Camp worth it? Given the cost, hard no. You can do the vast majority of the activities on your own at the US Space and Rocket Center. Even if you total all of the extras including your hotel and eating off property, a package is difficult to justify.
If you really want to try it, go for it. Otherwise, stay off property, eat good food, and visit the facility on your own.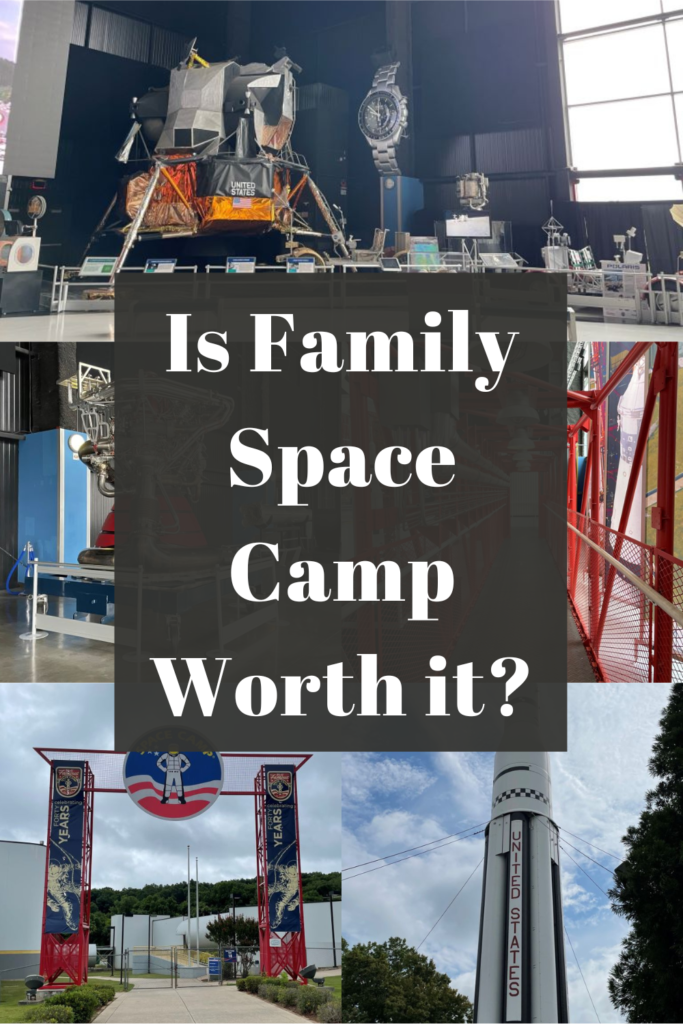 Related Articles to Is Family Space Camp Worth it?:
Is Family Space Camp Worth it