Magic Kingdom Tips: Maximize Your Experience
Magic Kingdom is an amazing park, but it is also a zoo. Expect masses of people. Fortunately, you can avoid long lines with a good plan. What Magic Kingdom tips do you need to plan your day?
What Magic Kingdom Tips Do You Need to Plan Your Day?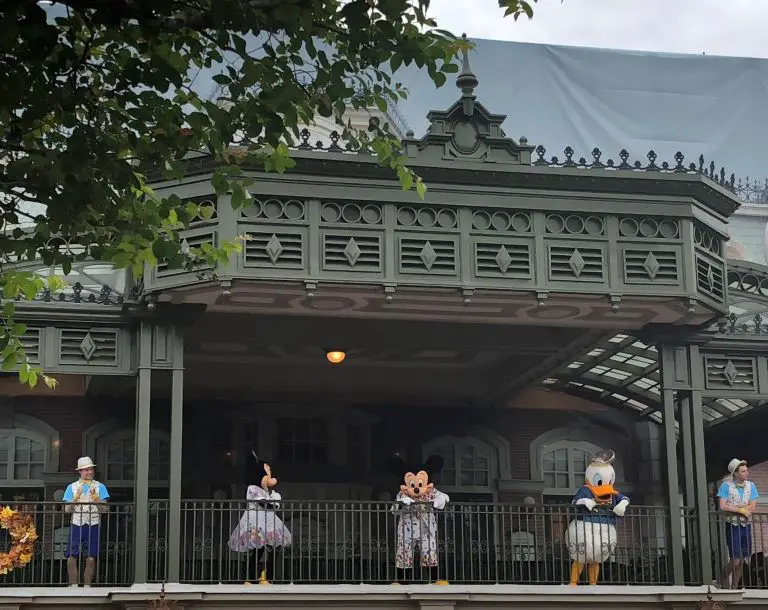 As an Amazon Associate, I earn from qualifying purchases.
DISCLOSURE: This post may contain affiliate links, meaning when you click the links and make a purchase, we receive a commission.
Best Magic Kingdom Tips
1.
Magic Kingdom Location
Magic Kingdom is located at 1180 Seven Seas Drive in Lake Buena Vista, Florida. The most convenient airport is MCO in Orlando.
2.
Check a Crowd Calendar
Magic Kingdom is crowded. Very, very crowded. Check a crowd calendar to pick the best time of year to visit, as well as the best park to visit on each day of your trip. Generally speaking, when kids are in school, it will be less crowded.
Pro tip: If Magic Kingdom is having an after hours event, the park will close early. Party dates typically come out before park hours. Check party dates when making your plans.
3.
Arrive Early
Arriving early is key. You can knock out more rides first thing in the morning than you can the rest of the day. Getting out of bed on time will reduce the chances of throat punching a stranger.
What time should I arrive at Magic Kingdom? At least 30 minutes early, and preferably more. Check the Magic Kingdom hours and arrive as early as possible for rope drop (the opening of the park).
Pro Magic Kingdom Florida tip: Guests of on property Disney World resorts get into the park 30 minutes before everyone else.
Bonus pro Walt Disney World Magic Kingdom tip: If you are staying on property, arrive at your transportation stop about an hour before the park opens.
Note: Park hours can change, and sometimes they do. Double check the hours before you head to the park.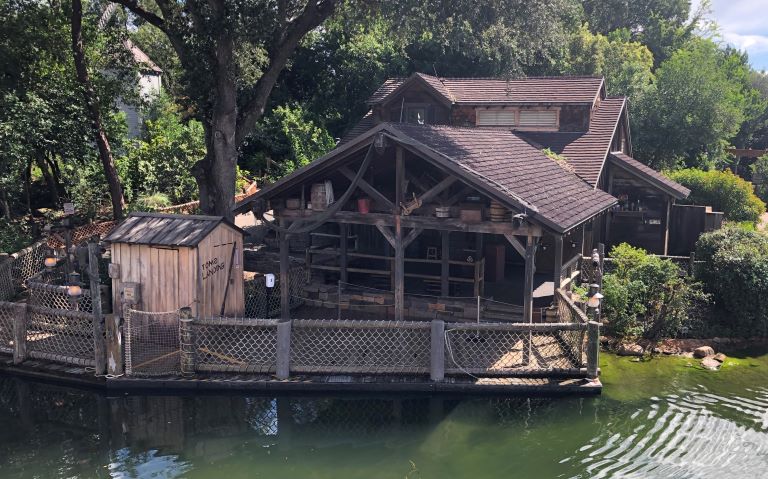 4.
On Property Disney World Hotel Guests Get Extra Time
If you want to beat the morning crowds, staying at a Disney World resort is a must.
Early Entry
When people wonder what to know before going go Magic Kingdom, they often ask if they can get into the park early. You can, but only if you feed the mouse.
Guests of on property Disney World hotels and the Swan and Dolphin get into the park 30 minutes before the general public each day. This is a huge disadvantage to the off property crowd. Every ride line builds before they are allowed to enter. Short morning lines are a thing of the past for them.
Extended Evening Hours
Guests of the Swan and Dolphin and Disney World's Deluxe properties also get extra time after the park closes on certain nights.  Check the schedule at the time of your visit.
Pro tip for visiting Magic Kingdom: If you are staying in one of the Deluxe hotels, visit each theme park on the day it gets extended evening hours or hop to them for the second half of the day. If you are not in a Deluxe property, avoid the park with extended evening hours. It will be crowded.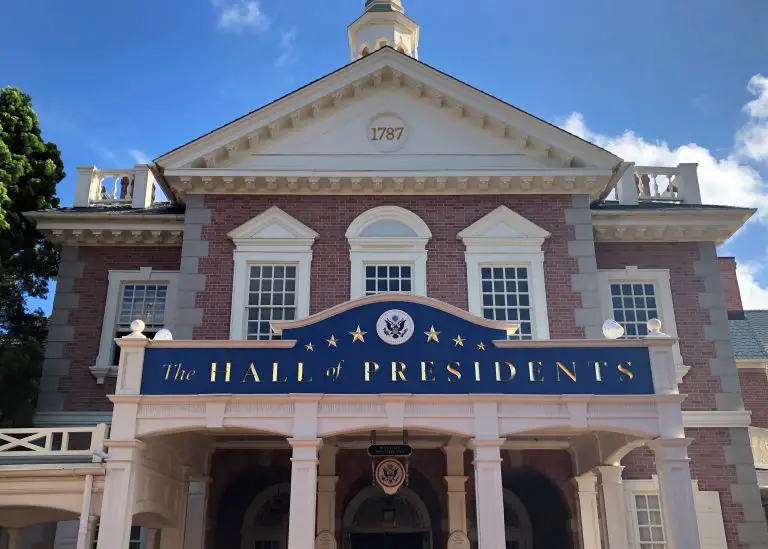 5.
How Long Do You Need?
Can Magic Kingdom be done in a day? It can in theory, but it is nearly impossible if you want to do everything.
Magic Kingdom is a two day park, particularly if you want to take your time. Build in a second day so you don't have to rush and can ride your favorites more than once.
6.
You Need a Reservation
One of the most important Magic Kingdom tips for first timers is that theme park reservations are mandatory, and they do fill up. The days of strolling into a Disney park casually are behind us.
Make your reservations as soon as possible. They can be amended as long as there is availability.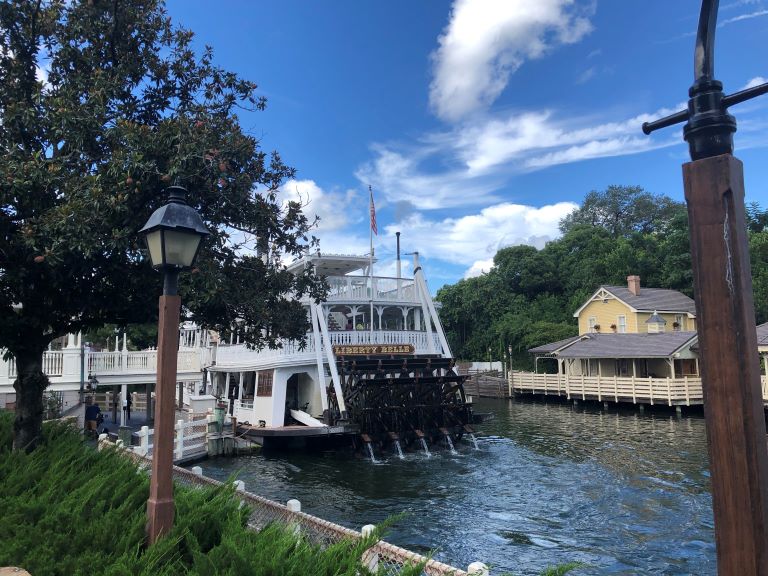 7.
Magic Kingdom Tips to Save
Disney World is expensive, but there there are ways to save.
Discounted Disney Gift Cards
You can pay for your Magic Kingdom tickets, hotel package, souvenirs, and food with Disney gift cards. Purchase said gift cards at a discount at several places.
Discounted Disney Tickets
If you aren't using gift cards, purchase tickets through a discount broker like Undercover Tourist.
Consider an Annual Pass
If you are planning to visit Disney World multiple times, do some math. Does an annual pass make sense?
Pro tip: You can upgrade previously purchased Disney World tickets to an annual pass.
Note: As of the time of this writing, annual passes are not available.
Visit at an Off Time
Disney World ticket prices vary by the day. You will get a better deal at off peak times.
Use Miles and Points
The Disney Visa from Chase earns Disney dollars. It isn't the best credit card for everyday purchases, but the signup bonus will put a dent in your trip expenses.
You can purchase tickets, dining, souvenirs, and hotel packages with the Disney dollars earned. You also get discounts at Skipper Canteen and some of the stores if you pay with this card.
Note: Chase has a 5/24 rule that it may or may not be enforcing at this time. If you have taken out or been listed as an authorized user on five or more credit cards from any company (not just Chase) in the last 24 months, you may be declined.
Free Ice Water
The counter service restaurants pass out free cups of water.
Pro tip: The cups are small. Bring a refillable water bottle and ask for multiple cups.
You Can Bring Food
Outside food is allowed. Don't go crazy. You won't want to carry it.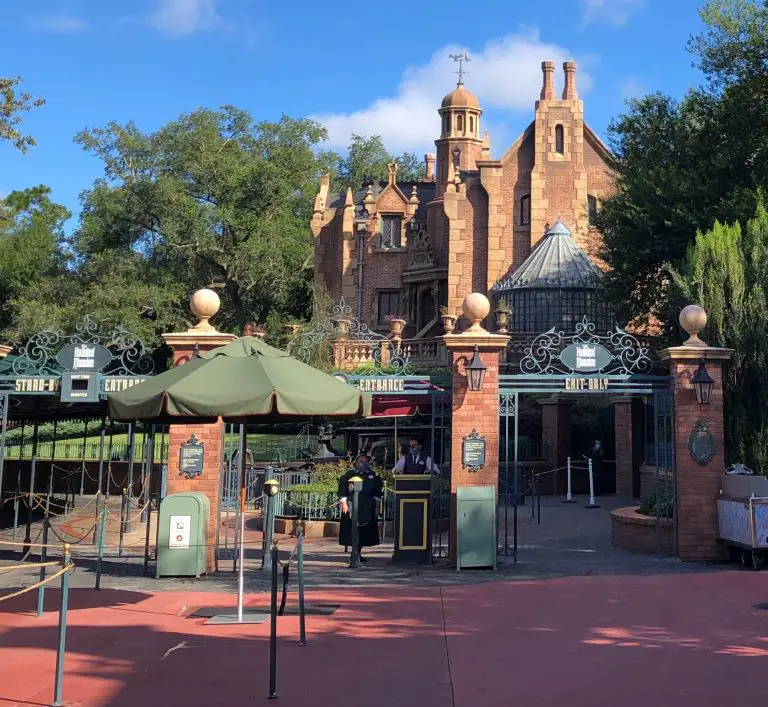 8.
Download the Disney World App
The My Disney Experience app is a must have. It gives you a Magic Kingdom guide map, ride wait times, and allows you to mobile order quick service meals.
Recently, Disney unrolled the free Genie service on the app. It recommends an itinerary and suggests things to do at Magic Kingdom throughout the day. That sounds nice, but cynics argue it is more about crowd control than optimizing the guest experience.
Touringplans.com will give you a personalized itinerary for free.  It doesn't care whether Disney's crowds are directed in specific ways. Give it a try.
Pro tip: The app will drain your cell phone battery. Don't forget a portable cell phone charger.
9.
There is Free Wi-Fi
It is slow and unreliable, but there is free Wi-Fi at Magic Kingdom.
10.
Check the Weather
Orlando weather ranges from comfortable to core of the sun. Afternoon storms that do nothing to cool you off are common during the summer. Check the weather before you go so you know what to expect.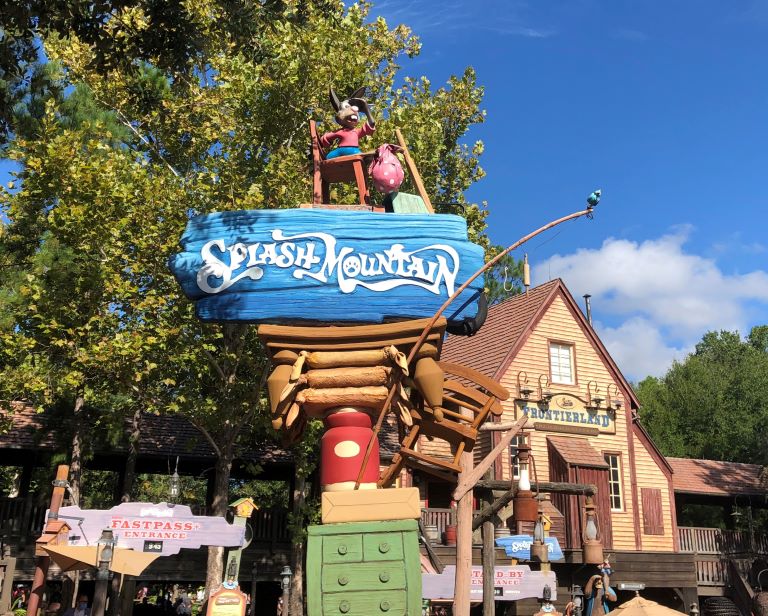 11.
Magic Kingdom Tips for Day Bag Packing
It's hot in Orlando. You don't want to fight crowds while carrying a cooler. If you don't have a stroller, don't overpack. With that said, don't forget:
A. A poncho
B. A hat or sunglasses
F. Sunscreen
Pro tip: Check out our free packing list for Disney World.
12.
Transportation and Parking
Guests at Disney's on property resorts can take resort transportation to the park for free. Depending upon your resort, you may access the park by boat, monorail, or bus.
Buses start running about 45 minutes before park opening time. You want to be at the front of the line when the bus arrives, so get to the stop at least an hour before park opening.
It is less of an issue for the boats and monorail, but you still want to line up an hour ahead of time if being one of the first into the park is important to you.
If you drive to the park, the parking fee is $25 per day for standard parking and between $45 and $50 per day for preferred parking depending upon the day.
Pro tip: There is a special Disney bus for people who are park hopping.
Bonus pro tip: If you park hop, you don't have to pay for parking twice in the same day.
Extra bonus pro tip: Guests of on property resorts (who likely paid for parking at their hotels) do not have to pay to park at the theme parks.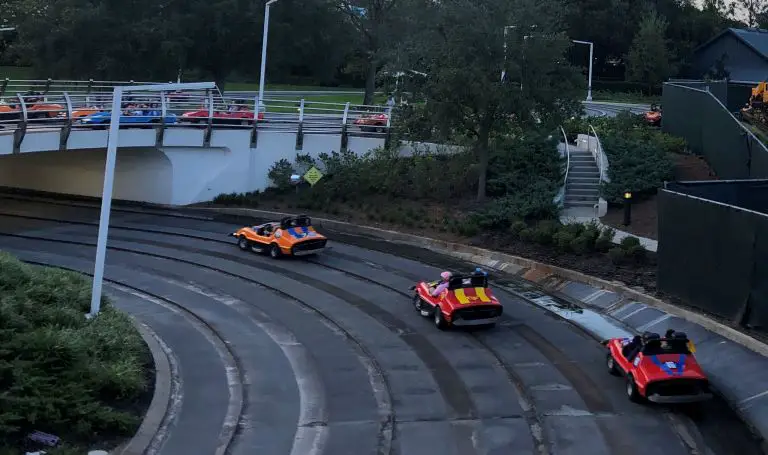 13.
There is a Baby Care Center
There is a baby care center near the entrance between Casey's and The Crystal Palace. It includes rocking chairs for nursing, changing tables, high chairs, a microwave, a sink, and a store that sells baby items.
14.
Make a Touring Plan
Magic Kingdom is crowded, but it has a million rides (only a slight exaggeration). You can make a lot of headway with a good plan.
The best plan for you depends upon your priorities. No matter what, arrive prior to park opening and eat at off times.
When deciding what to do first at Magic Kingdom, consider Seven Dwarfs Mine Train, Peter Pan's Flight, Space Mountain, Frontierland, or knocking out a bunch of smaller rides in Fantasyland.
Save shows, shopping, and less popular indoor attractions with air conditioning for the afternoon.
If you want to pay extra to maximize your time, check out our guide to Magic Kingdom extras that includes things like VIP tours and fireworks dessert parties.
Pro tip: Check out the park map before you go to familiarize yourself with where things are located.
Bonus pro Magic Kingdom ride tip: Touringplans.com creates free personalized touring plans. Input what you want to do to generate a plan. Your plan can be modified throughout the day based upon current wait times.
Extra bonus pro tip: The park employees will not kick you out of a line if you are in it before the park closes. If you get in line one minute before closing time, you will be allowed to ride.
Extra bonus pro tip: Shops stay open after park closing, typically for an hour.
Note: Disney's Genie app claims to provide you with a free touring plan. Skip it. Disney wants to control traffic, not maximize your experience. Try touringplans.com instead.
Magic Kingdom Tips for Adults
A Magic Kingdom itinerary for adults should include arriving early and riding big rides in the morning and before park close.
Pro tip: If you don't care if you sit with your party, single rider lines will have substantially shorter wait times.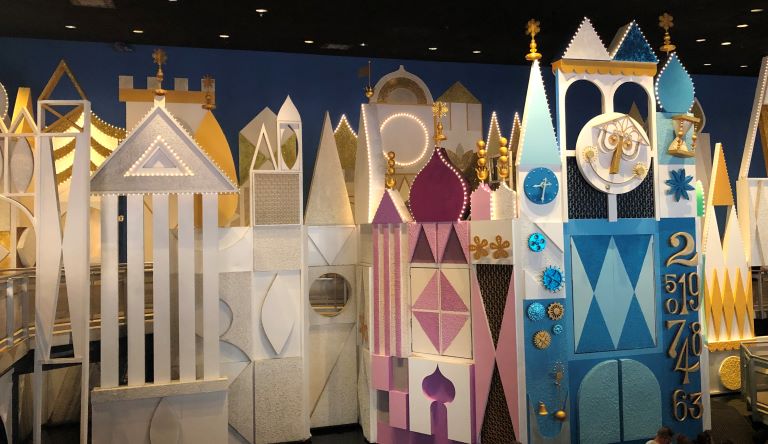 15.
Are Genie+ and Lightning Lane Worth it?
COVID-19 gave Disney the perfect excuse to cut back on free stuff. FastPass+ is dead.
Disney's new Genie+ system (different than the free Genie) gives you multiple opportunities to pay extra. Paying for something that used to be free sounds unappealing, but if you know how to make it work for you, there is value to be had. Since everyone doesn't make these purchases, you have less competition.
Genie+
Genie+ allows you to reserve spots to enter a shorter line on certain Magic Kingdom attractions throughout the day. As of the time of this writing, it costs $15.98 per person per day.
Everyone who purchases it, whether in an on property hotel or off, can start making reservations at 7:00 a.m. on the day of their visit.
Guests can make a new reservation every two hours OR when their prior selection has been used or expired. In other words, you can book one less than every two hours if you have no selection pending. If your first selection is later in the day, you may end up holding more than one pass at once after you book your second one.
You cannot reserve a specific time to return to the rides. You get what Disney is nice enough to give you.
Note: Official rules state you can be five minutes early or 15 minutes late for your reservation. If you arrive outside of your return window, they do not have to honor your pass.
Note: The former free system used to let you book the same attraction multiple times in the same day. That is no longer allowed. If you want to ride a second time, you need to hang out in the standby line with everyone else.
What Are the Magic Kingdom Genie Plus Rides?
As of the time of this update, the following rides accept Genie+:
1. Barnstormer
2. Big Thunder Mountain Railroad
3. Buzz Lightyear's Space Ranger Spin
4. Dumbo the Flying Elephant
5. Haunted Mansion
6. "it's a small world"
7. Jungle Cruise
8. Mad Tea Party
9. The Magic Carpets of Aladdin
10. The Many Adventures of Winnie the Pooh
11. Mickey's PhilharMagic
12. Monsters Inc. Laugh Floor
13. Peter Pan's Flight
14. Pirates of the Caribbean
15. Splash Mountain
16. Tomorrowland Speedway
17. Under the Sea ~ Journey of the Little Mermaid
Best Tips for Magic Kingdom Genie+
Pro Magic Kingdom Genie+ tip: You can pick and choose when you use Genie+. You do not have to purchase it for every day of your trip.
Bonus pro tip: Sometimes, you have to prove you have a reservation multiple times in the same line. Don't book another ride until you are sure you have gone through all the scanners.
Extra bonus pro tip: If you don't care if you sit with your party, consider skipping Genie+ and using the the single rider lines for free.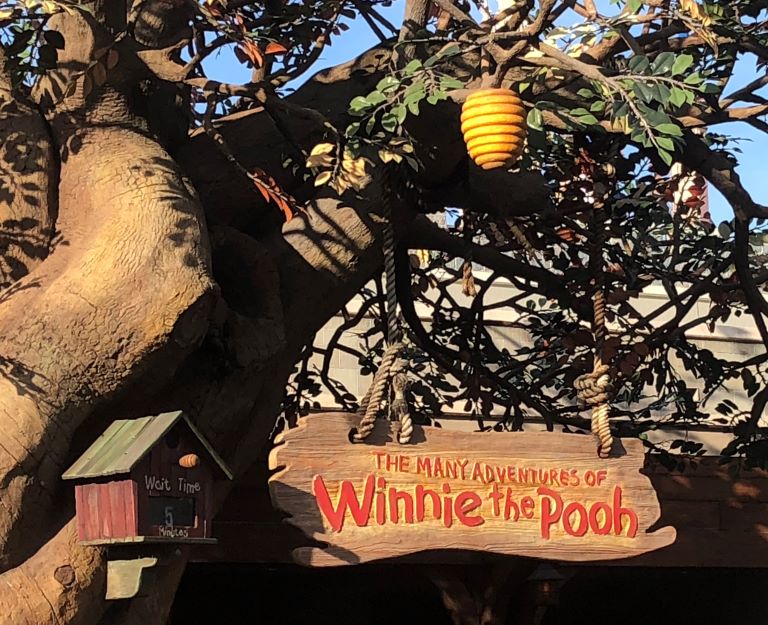 Individual Lightning Lanes
Individual Lightning Lane only applies to two rides as of the time of this writing, Space Mountain and Seven Dwarfs Mine Train.
If you choose to buy Lightning Lane for one or both of these attractions, you pay a flat fee to enter a short line one time for that ride only. The rate varies depending on demand, but you can generally expect to pay somewhere between $7 and $15 per person as of the time of this writing.
Pro tip: Guests of on property resorts can start booking Lightning Lane reservations at 7:00 a.m. Off property guests must wait until the park opens.
Bonus pro tip: If you don't care if you sit with your party, the single rider lines generally have shorter wait times.
Note: As of the time of this writing, Space Mountain has temporarily been added to Genie+. Check the policy at the time of your visit.
Are These Extras Worth it?
Are Lightning Lane and Genie+ worth it at Magic Kingdom?
Individual Lightning Lanes
Lightning Lane may make sense for Seven Dwarfs Mine Train. If you will only be there once, don't want to run at rope drop, and don't want to stand in line, it may be worth it. Keep in mind that the ride is super short when making this decision.
Lightning Lane for Space Mountain is less necessary. If you go there at rope drop, you can likely walk on. If paying extra to ride so you can focus your attention on other lines makes you happy, go for it.
Genie+
Is Genie+ worth it at Magic Kingdom? Without a doubt, yes. Since a lot of the rides have it, a lot of the rides have slow moving standby lines. It will save you time.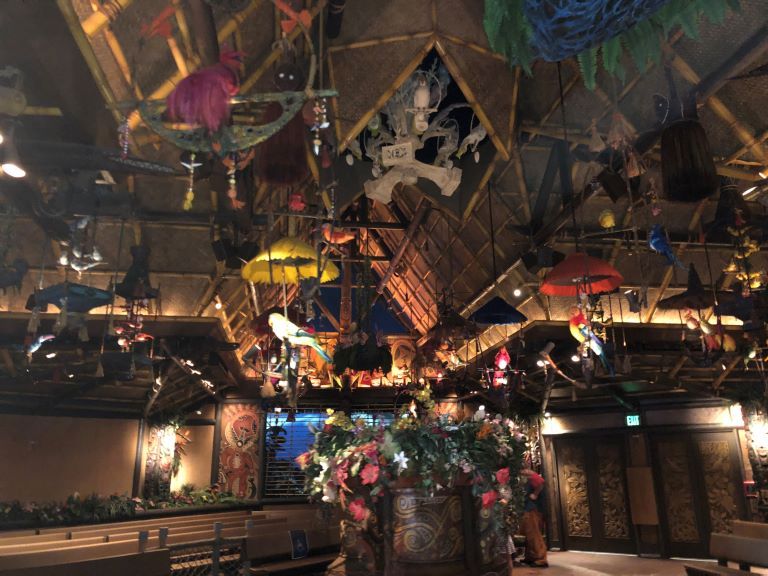 16.
Magic Kingdom Rides and Attractions
Magic Kingdom has a ton of rides, way more than any other Disney World park. Several were in the park on opening day, so there is history behind them.
Most rides are family friendly with no height requirement and a lot of detail. Check out our full ride guide by age for more details.
In addition to rides, there are several places to explore that don't require a moving vehicle. Check out our guide on attractions that aren't rides.
17.
Utilize Rider Switch
Kids love to rain on an adult's parade. Between their temper tantrums and refusal to grow faster, they make theme park days trying.
When it comes to rides, there is a solution. Disney World has a Rider Switch program that allows multiple adults to ride things that children can't or won't. You wait in line one time with your entire party. One adult stays with the child while the other rides, then the adults switch without having to wait in line a second time.
Pro tip for the Magic Kingdom: If you have an older child, he or she can ride with both adults.
18.
There Are Live Shows, Parades, and Fireworks
The park has several shows to see throughout the day. Check out our guide to non-ride attractions for a complete breakdown of the offerings and tips for visiting Disney Magic Kingdom to maximize your time.
Pro tip: If you don't want to stake out a spot for the fireworks in advance, consider a fireworks dessert party.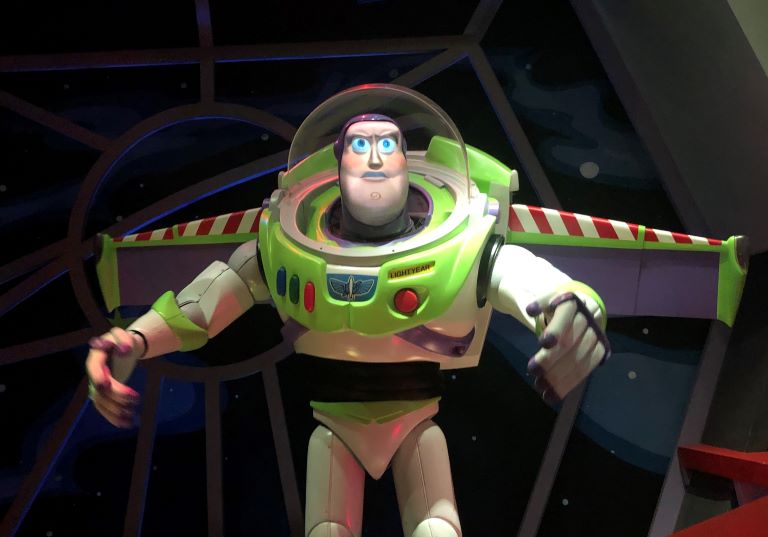 19.
Best Magic Kingdom Eats
Magic Kingdom lacks good dining options. It's just a fact. Disney posts its menus online, including allergy menus with gluten free options. Consult these before finalizing your selections.
Pro tip: Eat at an off time. You can avoid crowds and take advantage of shorter ride lines.
Bonus pro tip: Make reservations for the latest possible time. This will keep you in the park after it closes so you don't waste time eating while you could be riding.
Extra bonus pro tip: Mobile order is your friend. Use it for quick service restaurants, and don't wait until you're ready to eat to do it. It is not uncommon to be offered a pickup time that is hours after you order.
Pro Tips for Disney World Magic Kingdom Dining Reservations
Pro tip: Everyone can make dining reservations 60 days before the date of their visits starting around 5:45 a.m. EST. The good ones go fast. Set an alarm.
Bonus pro tip: If you stay in a Disney hotel, you can make reservations for up to ten days at once starting 60 days from the day you check into the resort. This gives onsite guests an advantage for tough to get hot spots.
Extra bonus pro Magic Kingdom Orlando tip: Don't make your dining reservations in chronological order. Make the most difficult to get first, then circle back, even if it means reserving the restaurants you will visit at the end of your trip first.
Extra bonus pro tip: People cancel reservations all the time, especially last minute. If you don't get what you want right away, keep checking.
Extra bonus pro tip: Save the most difficult to get reservations for the end of your trip. On property guests who check in before you have already made reservations for some of the days of your trip when your booking window opens.
Note: Disney World's dining plan is currently suspended.
Restaurants to Consider
Aloha Isle
Aloha Isle is a quick service that serves great ice cream and Dole Whips. Use mobile order.
Location: Adventureland
Be Our Guest
Be Our Guest is a table service restaurant in the Beast's Castle. The Beast peaks his head in and waves occasionally. Belle is nowhere to be found. The atmosphere is awesome, but the food is crazy expensive. We personally didn't think it was worth it, but you might.
Pro tip for Magic Kingdom Orlando: These reservations go extremely fast. Make yours early if you want to visit.
Location: Fantasyland
Cinderella's Royal Table
Cinderella's Royal Table is a princess character meal in the castle. It is stupid expensive, but it might be worth a visit if you have a princess fan in your house.
Pro tip for going to Magic Kingdom: Breakfast is cheaper than the other meals.
Note: The characters have yet to return after COVID-19 as of the time of this writing.
Location: Fantasyland
Columbia Harbour House
Columbia Harbour House is one of the most popular quick service restaurants. The menu is seafood heavy and includes a lobster roll, but no gluten free bun is available.
Location: Liberty Square
The Crystal Palace
The Crystal Palace is a character buffet featuring Winnie the Pooh characters. It has meat and potatoes type cuisine and only serves lunch and dinner.
Note: The character experience is temporarily suspended as of the time of this writing.
Location: Main Street, USA
Jungle Navigation Co. LTD Skipper Canteen
What should I not miss at Magic Kingdom? This may be an unpopular opinion, but Skipper Canteen should be on your list. It is a table service restaurant with Asian and African food, reasonable prices, and air conditioning. Don't miss the Pad Thai.
Location: Adventureland
Pecos Bill Tall Tale Inn and Cafe
Pecos Bill is a Mexican quick service. You get a lot of food for a good value.
Location: Frontierland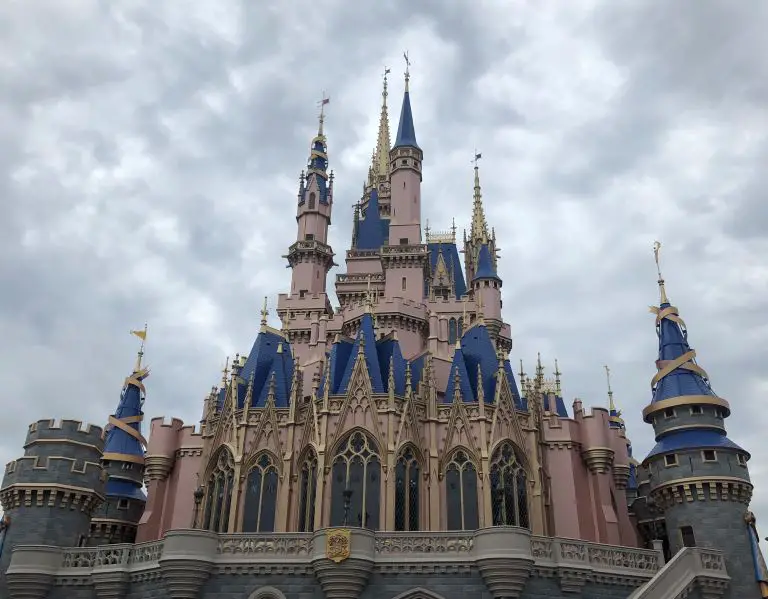 20.
There Are Lots of Characters
You can meet characters throughout the day in various locations for free.  Character dining at a substantial upcharge is also available. Check out our guides to non-ride attractions and Magic Kingdom extras to plan your day.
21.
There is a Free Game
Magic Kingdom offers a free virtual treasure hunt starring Captain Jack Sparrow. It can be stopped and started at your leisure, taking about 20 minutes to complete in total.
Location: Adventureland
22.
There is a Splash Pad for Little Kids
One of the best Magic Kingdom tips for toddlers is that there is a splash pad for their age group. Casey Jr. Splash 'N Soak Station is a Dumbo-themed area with circus trains and animals shooting water. Your kids will get wet. Plan your day accordingly.
Location: Fantasyland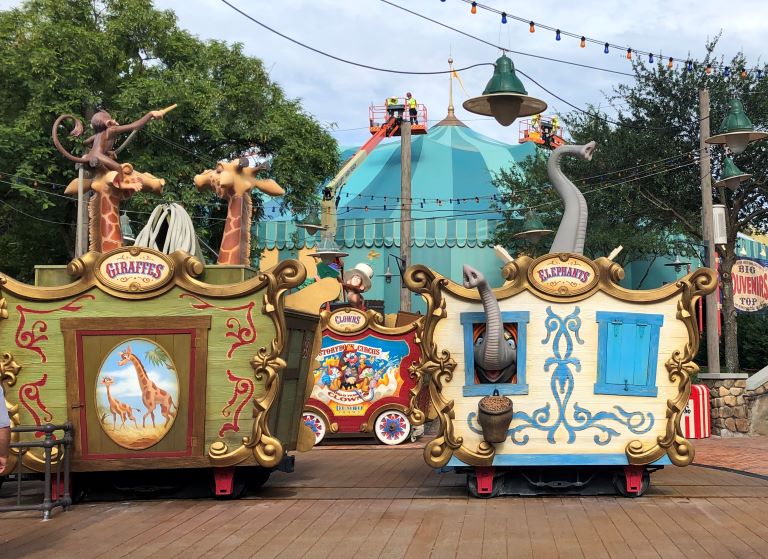 23.
There is a Boutique
Bibbidi Bobbidi Boutique is a salon where your child can get a makeover to look like a princess. They do hair and makeup and sell incredibly overpriced costumes.
Prices vary by the package you choose. All are expensive.
Pro tip for Disney Magic Kingdom: If you want to visit the Magic Kingdom boutique, make a reservation as soon as you can. It is popular.
Bonus pro tip: Kids often visit the boutique and eat at Cinderella's Royal Table on the same day.
Note: As of the time of this writing, Bibbidi Bobbidi Boutique services are temporarily suspended.
24.
Magic Bands Are Unnecessary
Free Magic Bands are another casualty of the pandemic. They were just too easy to cut. You can still buy them, but don't do it unless it makes you really happy. Your phone provides most of the same functionality.
25.
Magic Kingdom Tips During COVID-19
As of the time of this writing, masks are optional but recommended for those who are unvaccinated. The odds of an unvaccinated person volunteering to wear a mask are probably pretty slim, so consider that when planning if it makes you uncomfortable.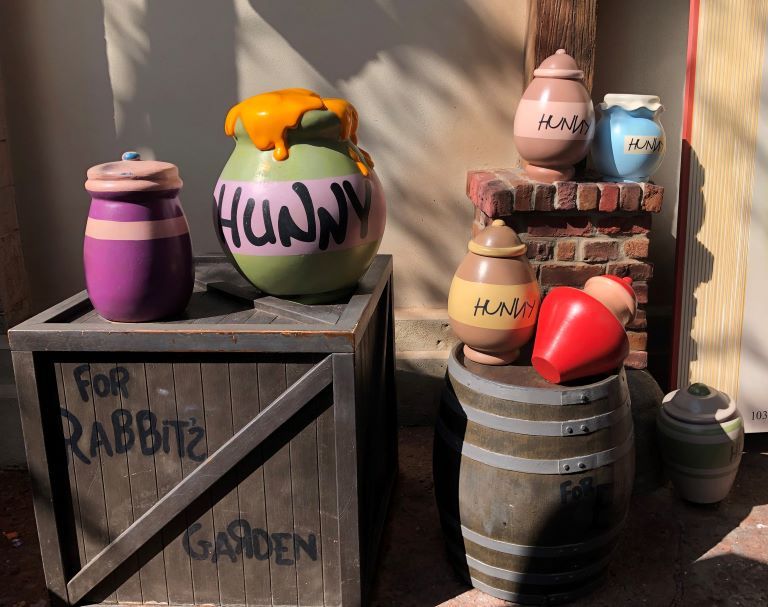 Final Thoughts – Disney Magic Kingdom Tips and Tricks
Magic Kingdom is an amazing park filled with detail, history, and masses of people. Minimize your irritation with a good plan. Use the Magic Kingdom tips that apply to you to maximize your day and enjoy your trip.
Visit Magic Kingdom. You will not regret it.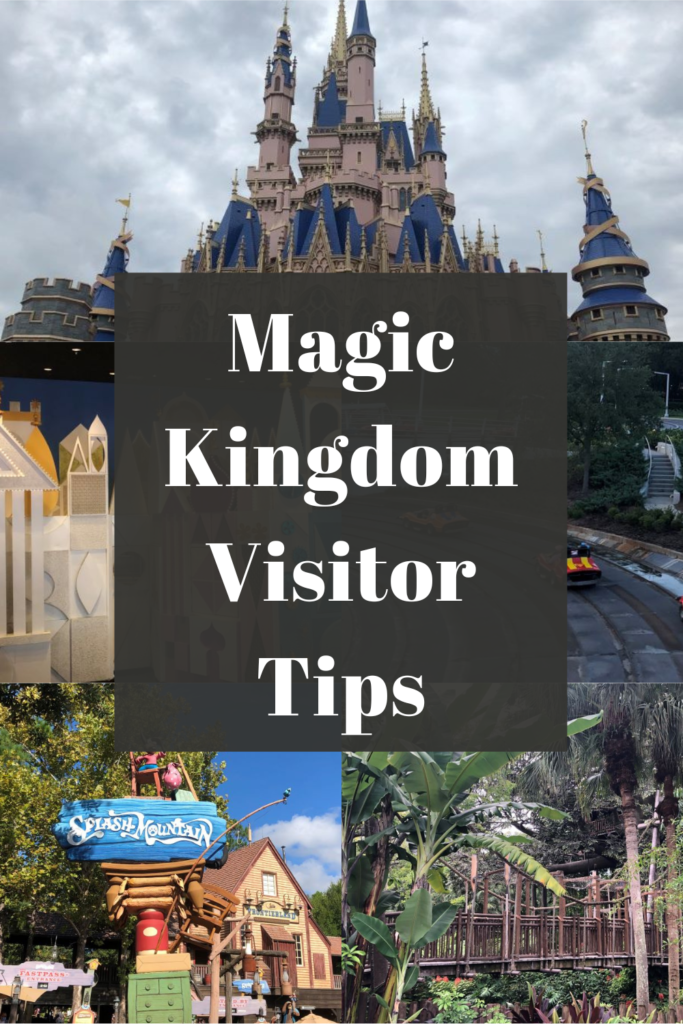 Related Articles to Magic Kingdom Tips: Maximize Your Experience:
Magic Kingdom Tips